Whether you get your nails done professionally, or you do your own home manicures, having the right nail color can really add that extra bit of pop to an outfit. With a PISTOL Polish nail polish monthly subscription box, you can receive the trendiest nail colors to help accent your look and style.
With a PISTOL Polish monthly subscription, you'll receive two full-size nail polishes every month. Colors are selected based on color trends studies and delivered right to your door, so your nails will be in style every season.
Today we're taking a look at the September 2013 PISTOL Polish monthly nail polish subscription box. The PISTOL Polish box is a small cardboard box with pistols stamped on the side. Are the colors of the stamped on the side of the box a hint of the colors inside? ;)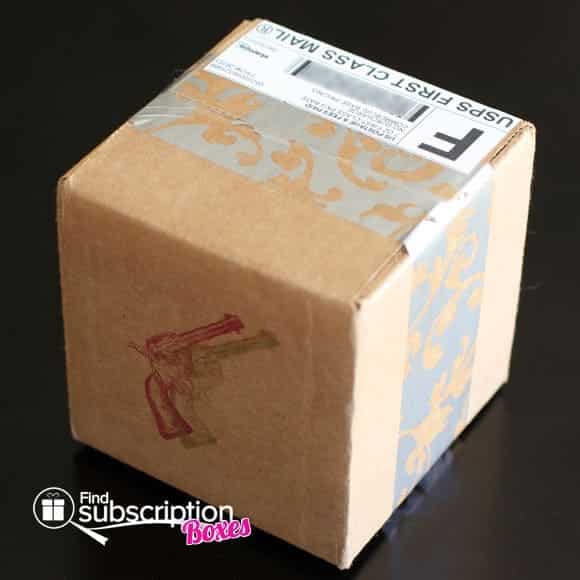 Upon opening the box, we found a friendly note from Team PISTOL. Beneath the note was some tissue paper.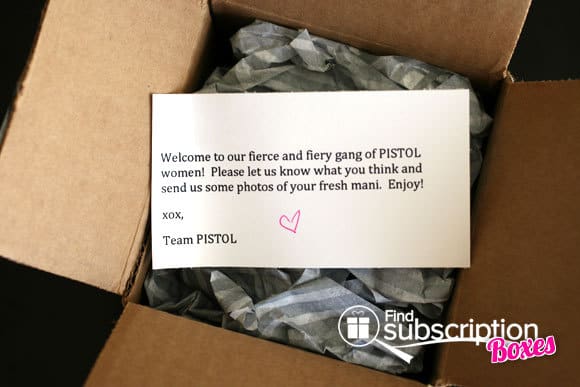 When we unwrapped the tissue paper, we found our two bottles of PISTOL Polish.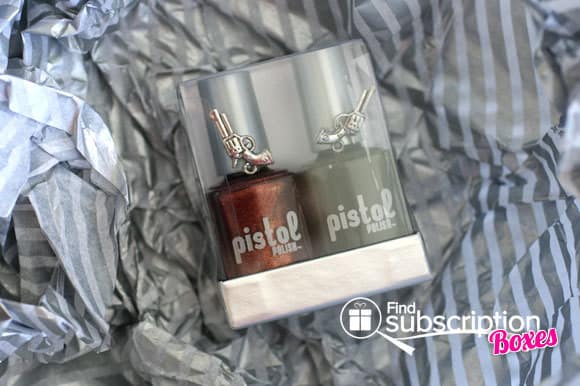 Inside the September 2013 PISTOL Polish Monthly Subscription Box
The two colors in the September 2013 PISTOL Polish box are great for fall.
The red/burgundy "Play Dirty" has golden specks which will add some sparkle to your nails. This color will also be great during the holiday season, so feel free to wear this color often!
The olive-hued "Fight Like a Girl" has more of an earthy tone. This is a jelly polish, so it applies a little thinner, but with multiple coats, you get a great gloss to it.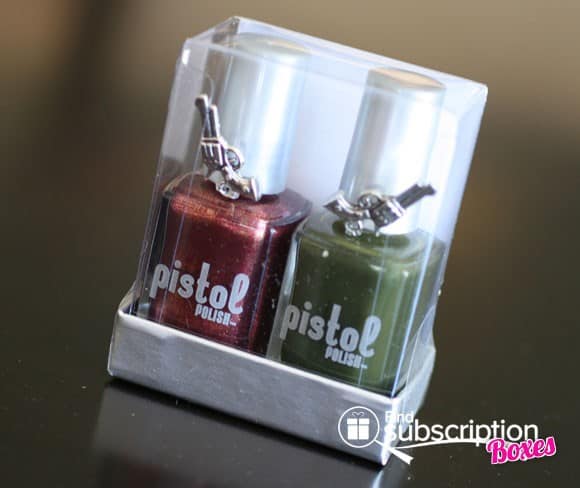 The PISTOL charm around each bottle was fun. They're attached using small, clear elastic bands, so you can re-use them as light-duty rubber bands, put them on gifts, add it to your keychains, etc.
On the back of the polish box, there's a description card that detailed each of the colors we received.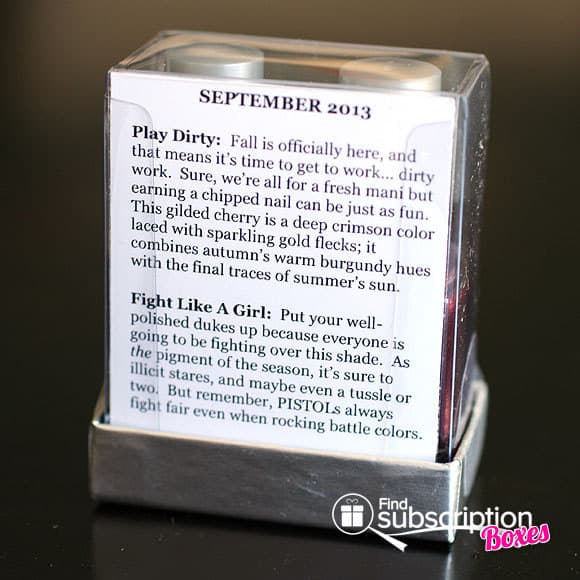 September 2013 PISTOL Polish Monthly Subscription Box Wrap-Up
If you love changing up your nail colors and discovering the latest nail polish colors, consider signing up for a PISTOL Polish subscription. PISTOL Polish subscriptions are $17.99 per month and include free shipping.
Did you get the September 2013 PISTOL Polish box? What did you think of the colors?