The Handy Box monthly subscription box is designed for beginning to intermediate DIYers and those looking to build their basic tool collections. Each month, The Handy Box delivers $40+ worth of handy tools and gadgets to help make sure you have just the right tool for your next DIY project.
The September 2014 The Handy Box arrived in a white cardboard box, stamped with The Handy Box logo.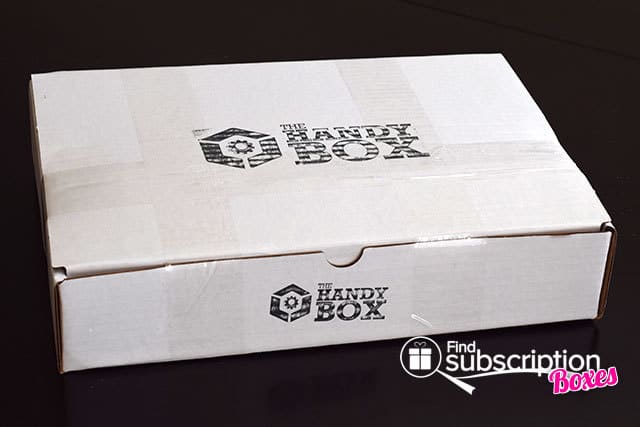 After opening the September The Handy Box and removing the paper liner, we found this month's product card detailing the tools and gadgets in the September The Handy Box.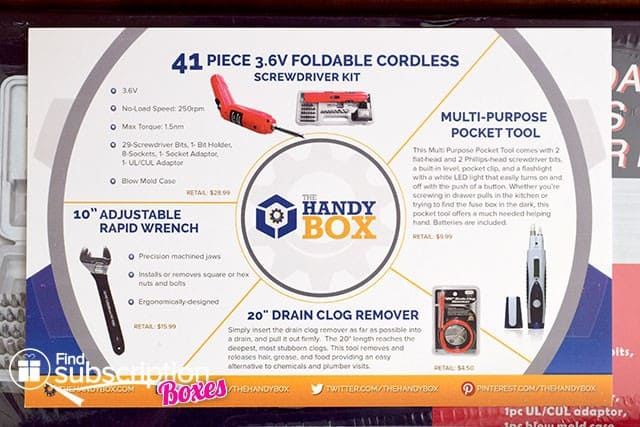 Here's our first look at this month's The Handy Box.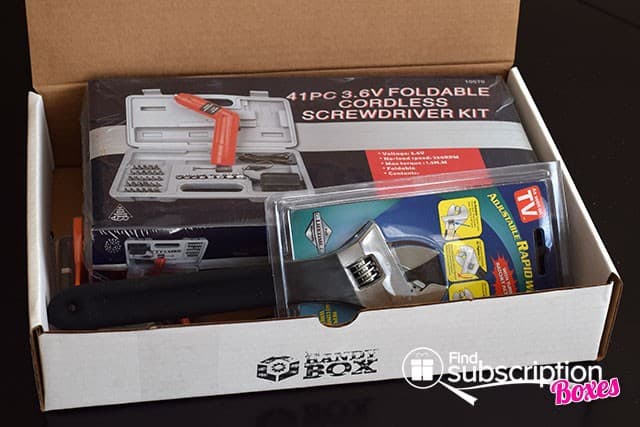 Inside the September 2014 The Handy Box
There were 4 items inside the September The Handy Box.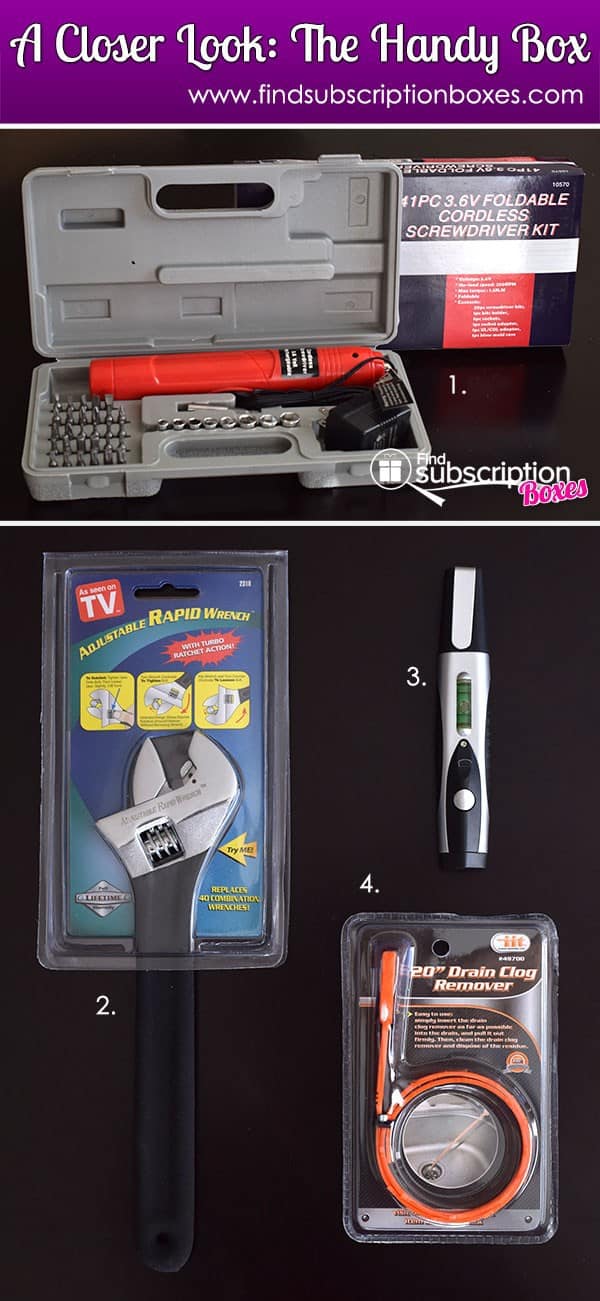 1. 41 Piece 3.6V Foldable Cordless Screwdriver Kit, $28.99 Retail Value
Our eyes were immediately drawn to this kit, since it took up most of the box. The screwdriver kit has 29 screwdriver bits, 8 sockets, and 1 socket adapter.
2. 10″ Adjustable Rapid Wrench, $15.99 Retail Value
This As Seen on TV tool has a patented design that allows rapid ratcheting of 40 sizes of SAE and Metric nuts and bolts all-in-one!
3. Multi-Purpose Pocket Tool, $9.99 Retail Value
Keep the basic tools in your pocket with this multi-purpose tool. It features 2 flat-head and 2 Phillips-head screwdriver bits, a built-in level, pocket clip, and a flashlight.
4. 20″ Drain Clog Remover, $4.50 Retail Value
Unclog drains from hair, grease, and food clogs with this handy tool and skip the plumber visits.
September 2014 The Handy Box Wrap Up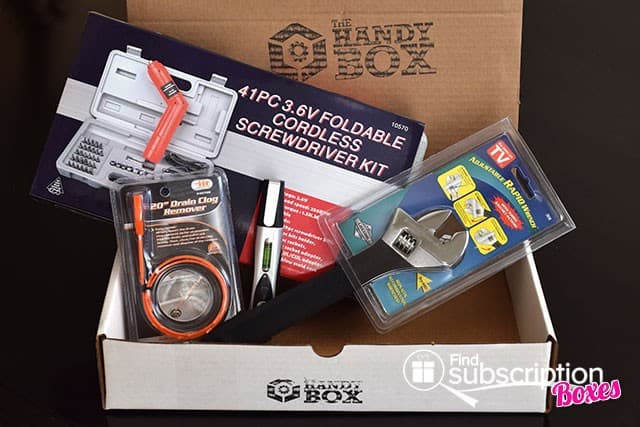 The September 2014 The Handy Box had a great mix of tools. We love the cordless screwdriver kit. It's cordless, lightweight, and rechargeable – perfect for use around the house! The Adjustable Rapid Wrench can easily replace several tools in the tool box. The multi-purpose pocket tool and clog remover are great handy tools for every home. The total retail value of the September 2014 The Handy Box is $59.47 – more than double the price of a monthly box!
What was your favorite tool from the September The Handy Box?
Want to become a The Handy Box subscriber? Use coupon code 2HANDY to save $2 off any The Handy Box subscription.