Fit Snack is a monthly snack subscription box delivering a diverse experience of full and sample size items that are good for you. Every Fit Snack box is different – half the fun is getting the mystery box of goodies delivered to your door each month. With today's Fit Snack review we're unboxing the September 2016 Fit Snack box.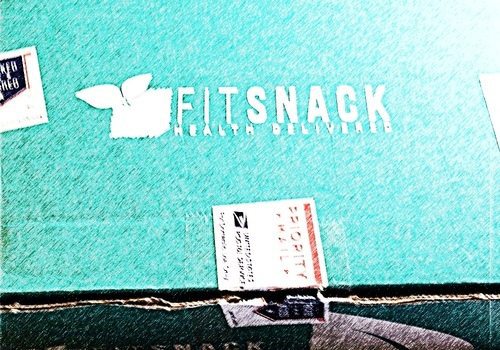 "Yes!" is what we thought as we tried to receive our Fit Snack box one-handed.  It was so heavy!  This is just what you want from your box of goodies, treats and fun.  Just what you want.
We've run across a handful of healthy snack brands while reviewing other good-for-you type snacks. When it comes to healthy snacking, we prefer fruits and nuts.  We want to try them in new and different ways, to keep the snacks from being boring. With a Fit Snack subscription, we do not have to be bored.  Each month we receive snacks that are different from what we are accustomed to.
The September Fit Snack box included:
(1) AlphaMind Vitamin Coffee (1 Oz)
(1) Back Attack Snacks Almonds (1.5 Oz)
(1) Dang Foods Coconut Chips (.7 Oz)
(1) Dark Dog Organics Energy Drink (12 Fl Oz)
(1) Purely Inspired Protein (1.27 Oz)
(2) Raw Rev Superfood Bar (1.6 Oz)
(1) Rawxies Heart Bar (1.5 Oz)
(1) Shine Organics (4.22 Oz)
Various Literature on Some of the Included Brands
Bonuses:
(1) FruitChia Strawberry Blast (1.4 Oz)
(1) Kracklin' Kamut (.5 Oz)
(1) Raw Rev Organic Live Food Bar (22G)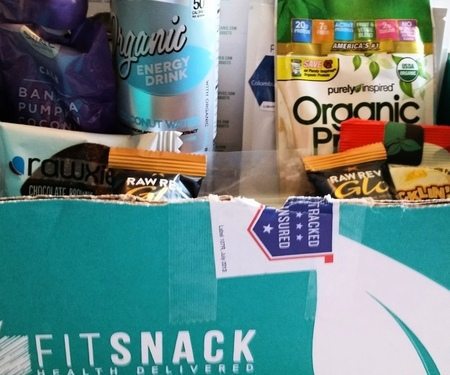 The September 2016 Fit Snack snacks had great variety – from pumpkin spice to a plant-based drink. We loved that there were both beverages and food.  The range is excellent.  Join Fit Snack today to receive your monthly healthy snack subscription box featuring the best fit snacks.
September 2016 Fit Snack Coupon
For a limited time, use our Fit Snack link to subscribe and you'll save $3 off any Fit Snack subscription! Sign up for 6 or 12 month Fit Snack subscriptions and you will also receive up to 3 bonus gifts, in addition to the $3 discount.