The GlobeIn Artisan Box monthly subscription box contains a wonderful assortment of highly curated, artisan-made items from all over the world based on the theme you choose. This "Globe In a box" features unique items sure to bring you enjoyment. The September 2016 GlobeIn Artisan Box theme is Threads which is in partnership with The Fashion Revolution. The Fashion Revolution is an organization working to bring transparency from the brands we wear with the awareness and safety in regard to the treatment of the employees who make our clothing. "Eye-catching style and regard for human rights" is the spirit of the box.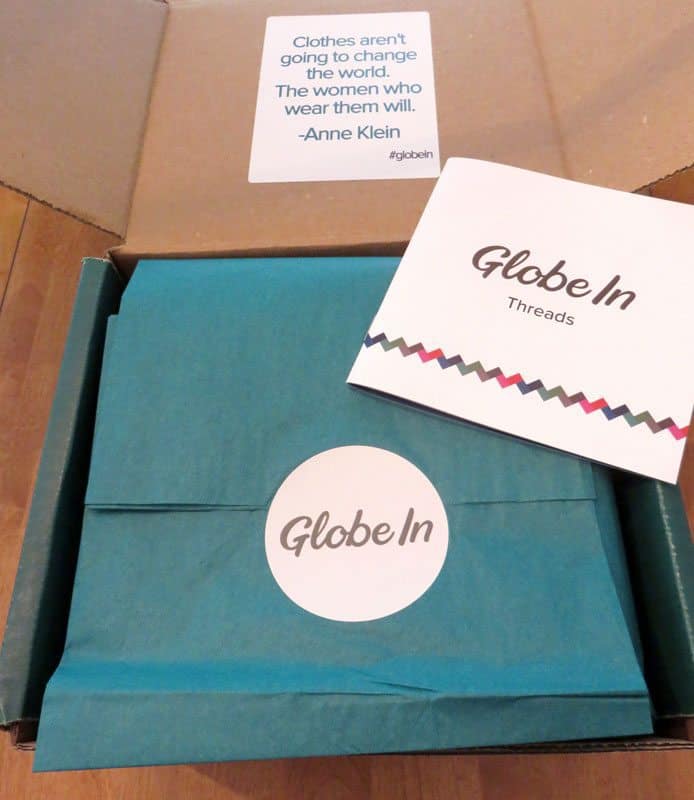 GlobeIn's mission is to "deliver joy by empowering and connecting remarkable, remote artisans to mindful customers." GlobeIn offers several different subscription plans, gift options, and products to benefit social good. Their manifesto is spelled out on their website. Each GlobeIn subscription box contains a pamphlet describing each item, its provenance, how it benefits the artisans, and suggested uses.
Inside the September 2016 GlobeIn Artisan Box Threads Box
Upon opening our September 2016 GlobeIn Artisan Box Threads box, we find a beautiful Handwoven Palm Leaf Basket from a remote town of San Luis Amatlan in the Mixteca region of Mexico. For the artisans, basket-weaving ensures a stable income for their families.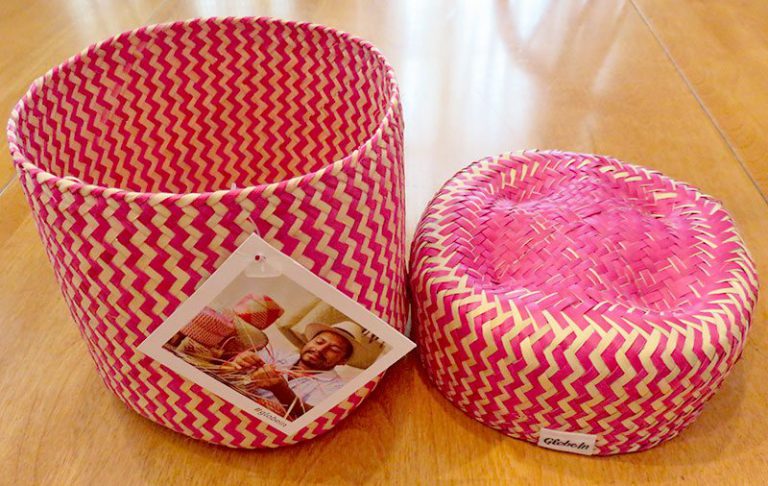 Next, we find the Vicky Tee from Wildlife Works in Kenya. Vicky is part of a team at Wildlife Works who sells finished good across the world. Sales support conservation and REDD+ Carbon Offsets: consumer powered conservation.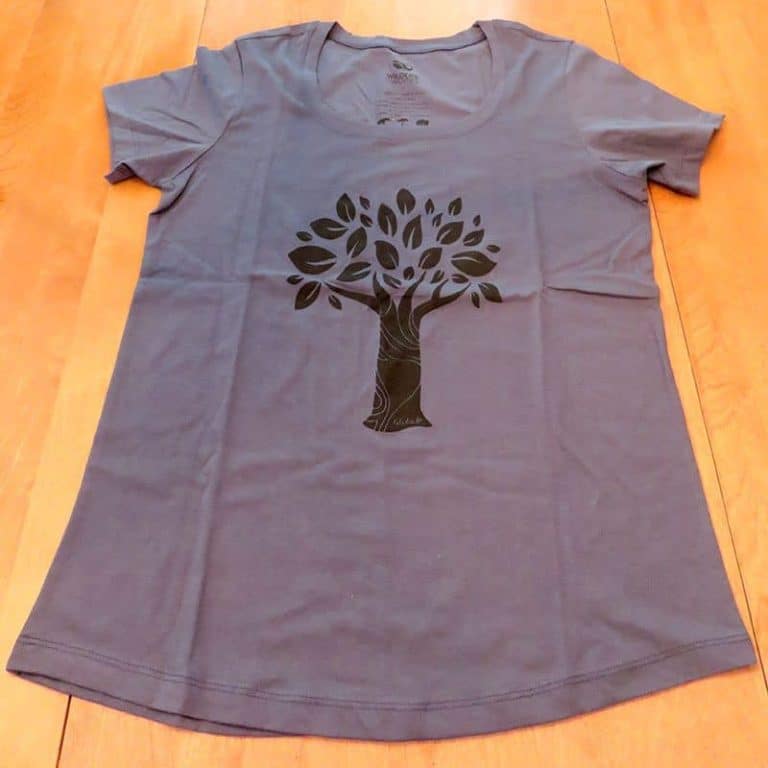 We also find a Tassel Bag Charm from Tribe Alive in Honduras. Partnering with the artisan collective Mi Esperanza—my hope—the tassel sales enable members to provide for their families through upward mobility. This tassel can adorn a purse, key chain or any other way to be fashion forward.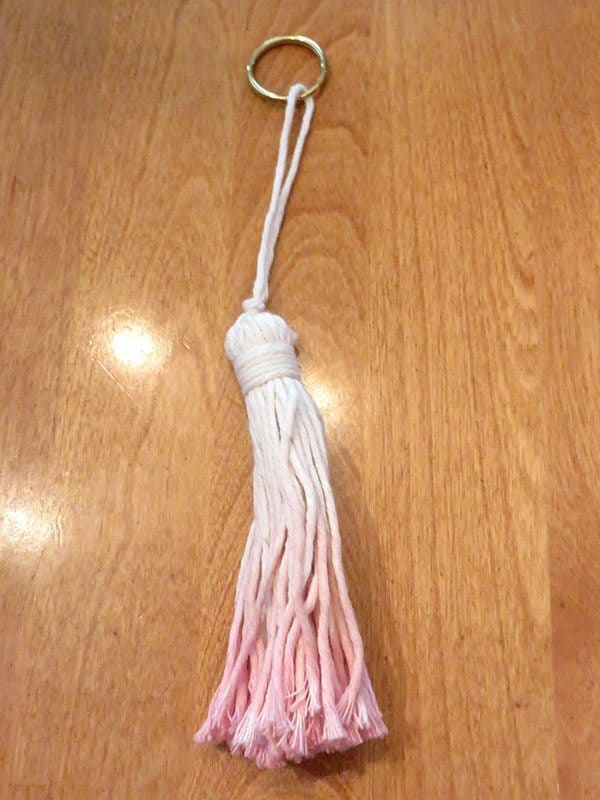 A Foldover Clutch is from Tribe Alive in India and in partnership with Seen Unseen in Jaipur, India. The clutch is hand-embroidered by artisans who work with textiles in Jaipur-inspired patterns and craftsmanship.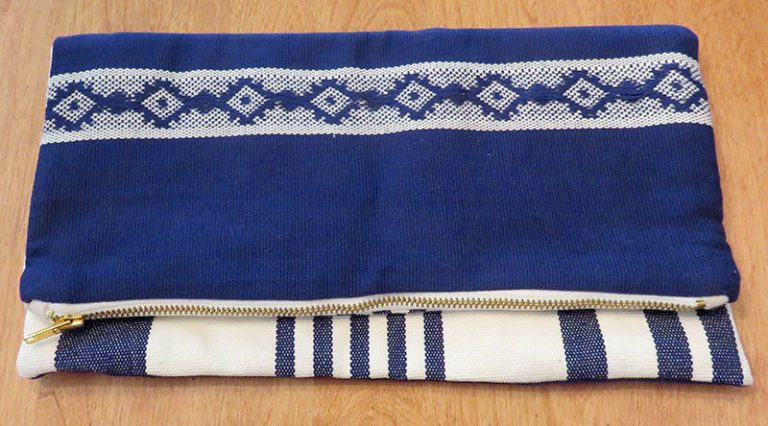 Also included is a gift card for The Root Collective of Guatemala toward the purchase of shoes. These shoes are handmade, and the business plan is to hire young men and former gang members to get them out of the cycle of violence and into paying jobs while bettering their lives and community.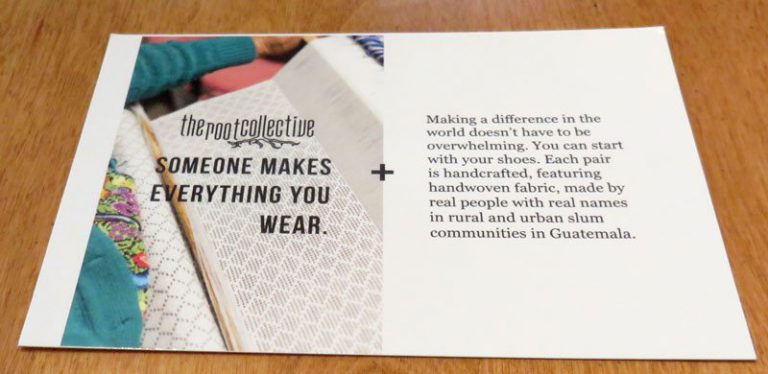 You can choose to not receive the basket and instead receive the Spotted Bandana from Della in Ghana. Della is a socially responsible fashion line located in Hohoe, Ghana, that provides their employees with a steady and fair income as well as educational opportunities. (For the purpose of the review, we have both items. September 2016 GlobeIn Artisan Box subscribers will only receive one.)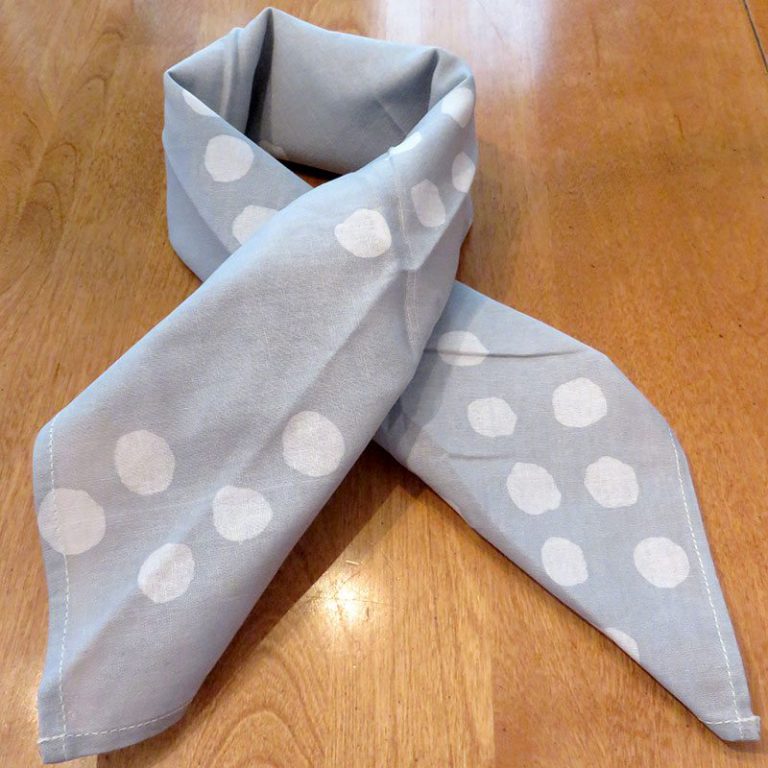 The pamphlet included gives more in-depth information on the artisans and companies, a better understanding and awareness of safe job conditions which can impact steady employment in the textile industry, as well as a positive effect on the quality of life for the artisans. GlobeIn's partnerships bring to light not only artisans in the world, but how supporting the artisans helps reduce poverty by employing many in a global setting.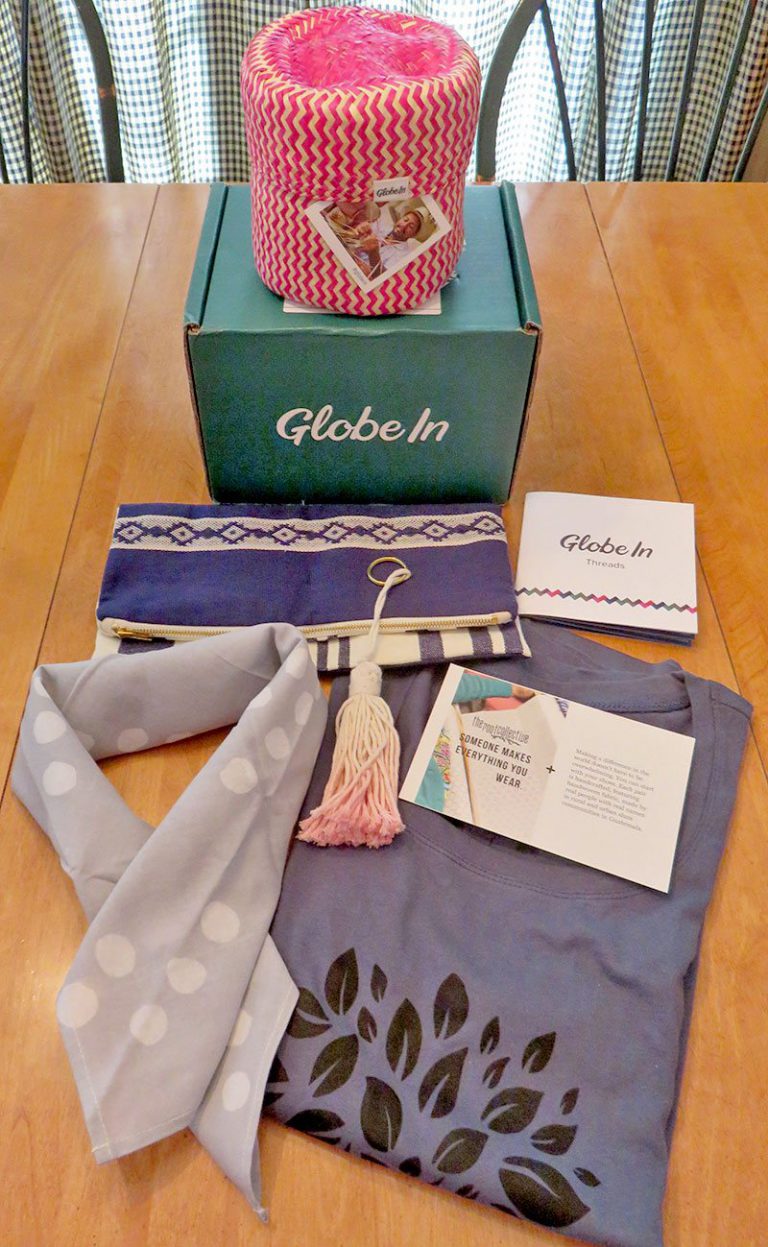 Globe In's Artisan boxes offer many curated lifestyle products each month. Choose from an array of customized themes, discounted up to 50%, that support artisans in over 40 countries.
GlobeIn Artisan Gift Box Coupon
For a limited time, save $10 off 3 month of longer Artisan Box subscriptions. Use GlobeIn Artisan Box coupon code WELCOME at checkout to claim your discount.