Formerly Loot Crate Level Up, Loot Wear by Loot Crate delivers a monthly package of geek clothing and accessories. There are 5 Loot Wear subscriptions to choose from: Loot Socks, Loot Tees, Loot Wearable, Loot for Her, and Underwear. With today's Loot Crate Loot Wear review, we're unboxing the September 2016 Loot Wear geek fashion subscription boxes. The Loot Wear September 2016 theme was SPEED.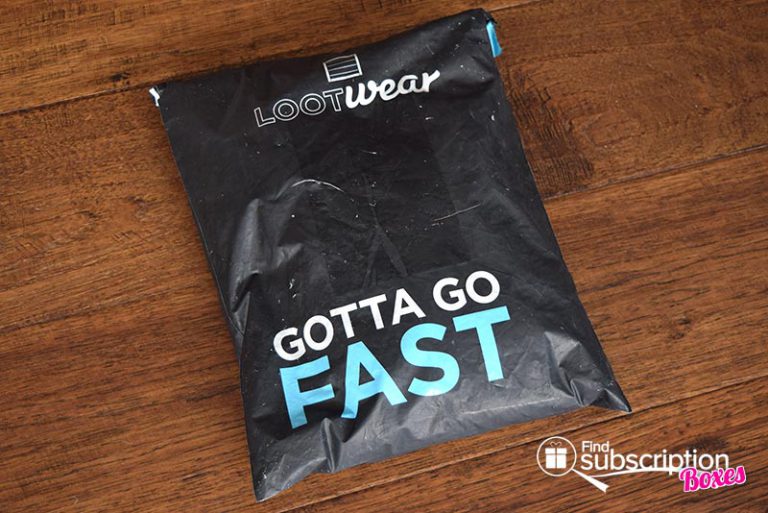 Loot Wear provides a product card describing each of the geek fashion and apparel items in your monthly delivery.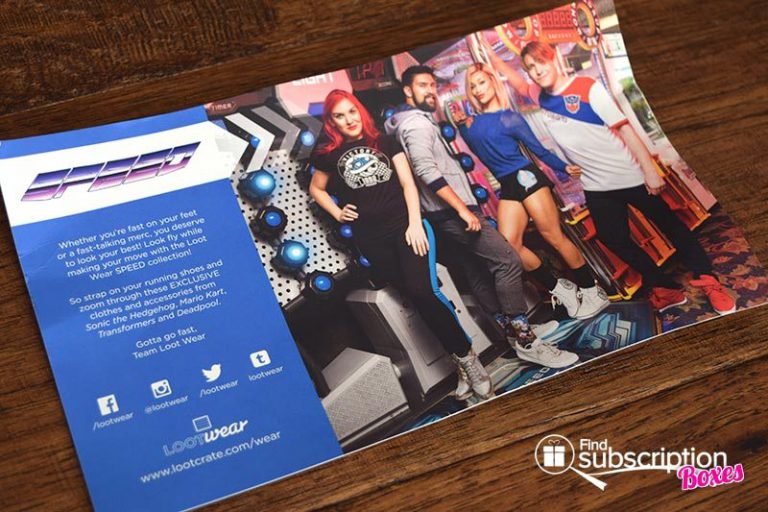 Inside the September 2016 Loot Wear Box
First up is the September Loot Wearable item – a Transformers jersey. This officially licensed jersey is a Loot Wear exclusive. Made of 100% polyester, this lightweight jersey has a sewn-in red and blue Optimus Prime patch. Matching diagonal read and blue stripes decorate the top and the bottoms of the sleeves have red trim.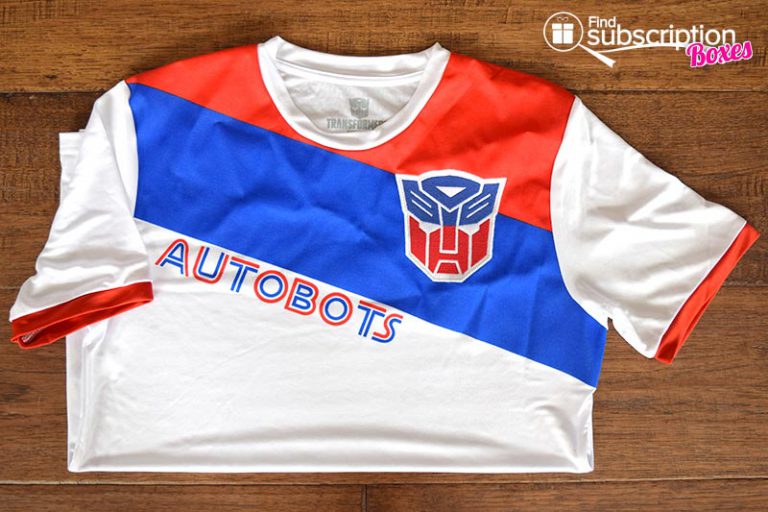 September's Speed-themed Loot for Her apparel item also featured a Transformers robot. Another exclusive, these rayon and spandex Transformers Arcee Sleep Shorts show the deadly "female" robot warrior on the left leg. (We say "female" because technically, per Optimus, robots have no gender.) We love that Loot Crate honored Arcee's pink colors with a bright neon pink design. The shorts have a thick elastic waistband and draw string for added comfort.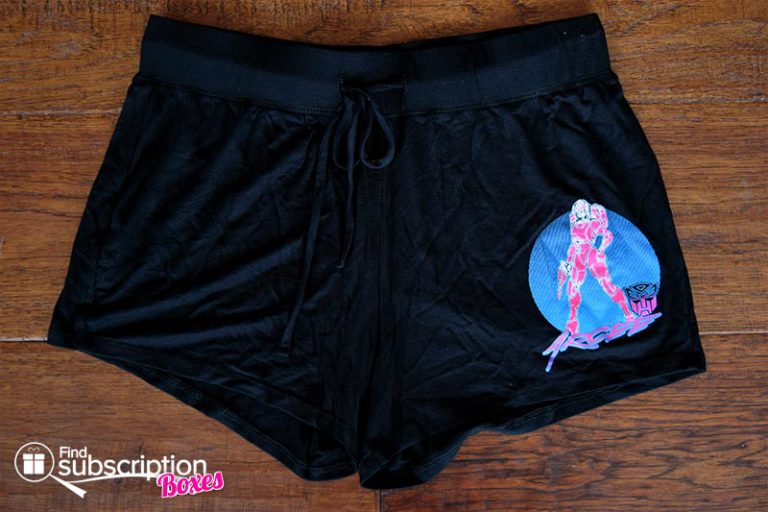 Next up was the officially Nintendo licensed, and exclusive, Mario Kart shirt. This t-shirt design honors the launch of Super Mario Kart in 1992. We remember the thrill of crossing the finish line first and this shirt is a perfect throwback. While the Spiny Shell (aka the Blue Shell) that's on the shirt wasn't in the original game, it's still one of most feared Mario Kart items that can ruin your race to victory.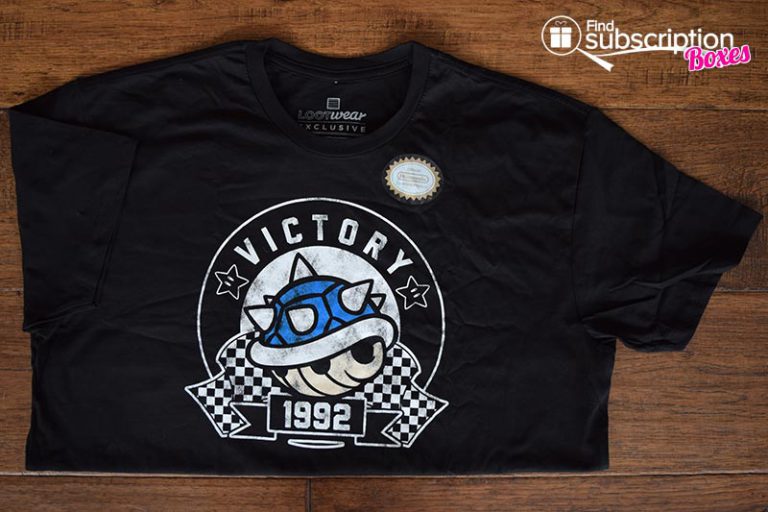 Finally, September's Loot Socks were from Sonic the Hedgehog and Deadpool. The Sonic the Hedgehog socks are another Loot Crate exclusive from Bioworld. These crew socks feel thinner, similar to dress socks. Sonic decorates the front and back  of the sock legs with golden rings all around. Marvel's Deadpool Athletic Socks are thicker because they have arch support and a cushioned sole for durability and comfort. "Deadpool" is written in red on the back of the sock leg and the Deadpool logo covers the top of the foot area.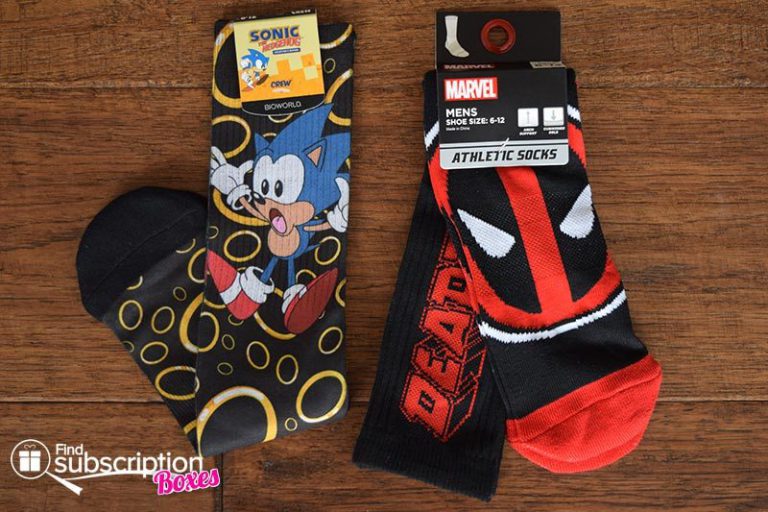 What was your favorite September 2016 Loot Wear apparel item?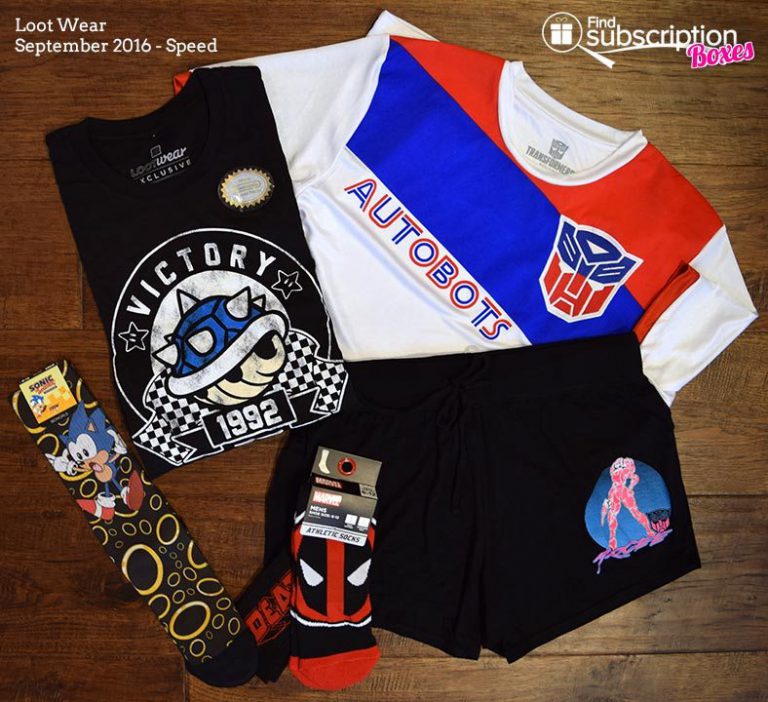 Loot Wear Coupon Code
Use Loot Wear coupon code SAVE3 to save $3 off any new Loot Wear subscription. Join today!