Sci-Fi Block is a monthly sci-fi subscription box for science fiction fans. Every month, Nerd Block hand-picks a collection of licensed merchandise and collectibles representing the very best in science fiction entertainment to include in your monthly sci-fi box. With today's Sci-Fi Block review, we're unboxing the September 2016 Sci-Fi Block.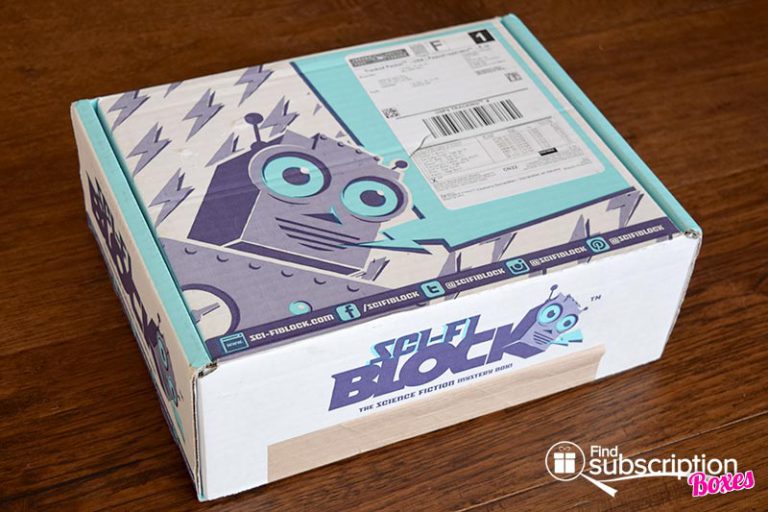 Sci-Fi Block includes a product card that has the describes each of the science fiction collectibles in the monthly sci-fi box.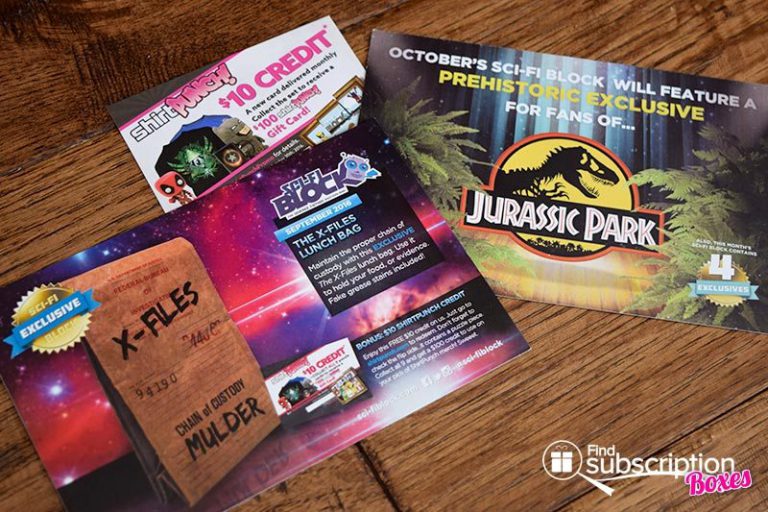 Here's a first look inside our September Sci-Fi Block.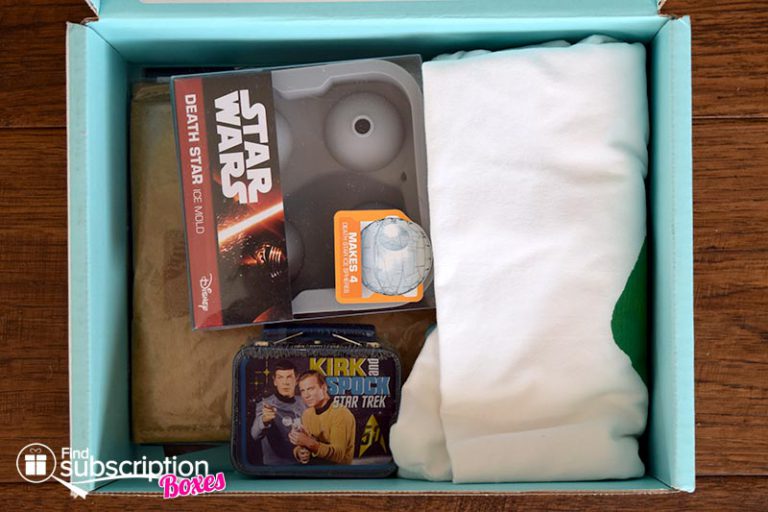 Inside the September 2016 Sci-Fi Block
There were 7 sci-fi items in our Sci-Fi Block September 2016 monthly sci-fi box.

EXCLUSIVE The X-Files T-Shirt
Show everyone that you believe the truth is out there with this exclusive The X-Files shirt from ShirtPunch.
Exclusive The X-Files Lunch Bag
Use this exclusive The X-Files FBI Chain of Custody lunch bag to keep track of your lunch.
EXCLUSIVE Doctor Who New Adventures with the Third Doctor with Cover Variant
Follow the adventures of the 3rd Doctor with this exclusive variant comic. It also includes 4 pages of exclusive content.
EXCLUSIVE Tom Kennedy Space Girls Art Print
This exclusive art print by artist Tom Kennedy celebrates some of the fiercest women in space.
EXCLUSIVE Starship Troopers Temporary Tattoo & Patch Set
Prepare for battle with this exclusive Death from Above patch and temporary tattoo.
Star Wars Death Star Ice Mold
Keep your drinks cool with mini ice Death Stars using this Star Wars Death Star Ice Mold.
EXCLUSIVE Star Trek: The Original Series Teeny Tin
This teeny Star Trek teeny tin is perfect for story teeny items and small treasures.
Bonus: Every Sci-Fi Block also includes a $10 credit to ShirtPunch. Collect all 9 card designs to receive a $100 ShirtPunch credit.
September 2016 Sci-Fi Block Review Wrap-Up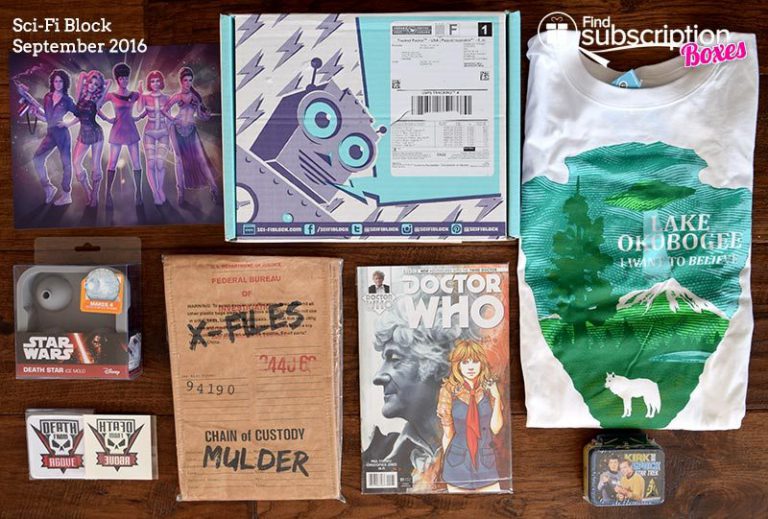 September's Sci-Fi Block was packed with exclusives from some of our favorite sci-fi franchises. The two exclusive The X-Files collectible are great for fans of Scully and Mulder. The lunch bag has a light insulation and a velcro seal. Inspired by Iowa's Lake Okoboji, a UFO hotspot, The X-Files t-shirt design has a UFO hovering over Lake Okobogee, as featured in The X-Files Conduit episode.
Written by Paul Cornell, the Doctor Who comic book follows the Third Doctor, Jon Pertwee, and his companion Jo Grant in their  all-new adventure. After something mysterious crashes to Earth they team up with UNIT to battle the extraterrestrial threat.
The Star Wars ice mold creates 4 Death Star shaped ice cubes. You pour the water into the top of each mold and then freeze. You can also use the molds for chocolates or even DIY hand soaps.
Featuring Kirk and Spock, the Star Trek Teeny Tins metal lunch box is a cute collectible for Trekkies. It measures 3.25″ x 2.5″ x 1.5″ and even has the traditional lunch box latch and handle. You can keep spare change or small keepsakes inside.
The exclusive Space Girls art print from Tom Kennedy has 5 sci-fi ladies that starred in popular movies and shows including Princess Leia, Leeloo, and Lieutenant Uhura.
In Starship Troopers, Johnny Rico uses a laser to get his "Death from Above" tattoo. The temporary tattoo and patch are pain-free ways to show you're ready for battle.
What was your favorite September Sci-Fi Block nerd collectible?
Sci-Fi Block Coupon Code
For a limited time, save 15% off your first Sci-Fi Block with new monthly subscriptions. Use Sci-Fi Block coupon code FindSubBox16 to at checkout to get your discount.