Shirt Block is the new geek t-shirt subscription box from Nerd Block. Every month, Shirt Block delivers a monthly subscription box of 5 geek t-shirts, worth $100, from your favorite fandoms for just $29.99. Shirts have 100% exclusive designs that represent the very best of popular and geek culture. In addition, every Shirt Block also includes a free $10 credit to ShirtPunch.com With today's Shirt Block review, we're unboxing the September 2016 Shirt Block subscription box.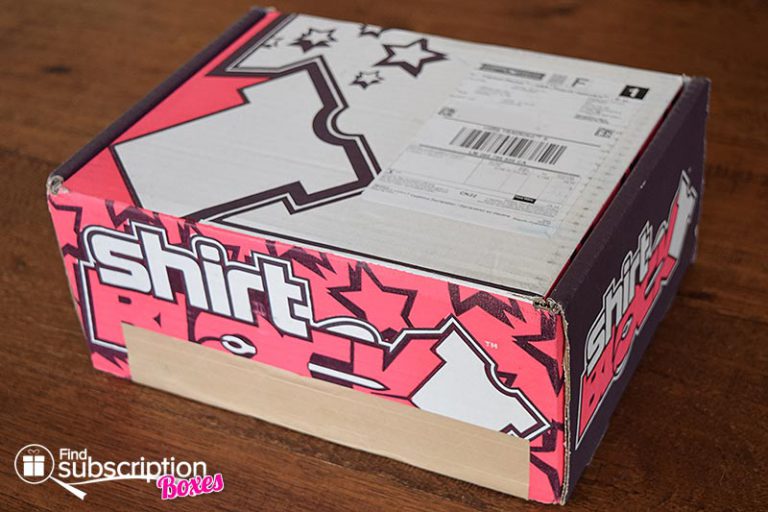 Shirt Block t-shirt boxes include a product card sharing information about that month's t-shirts. This month featured an exclusively designed t-shirt from Barrett Biggers.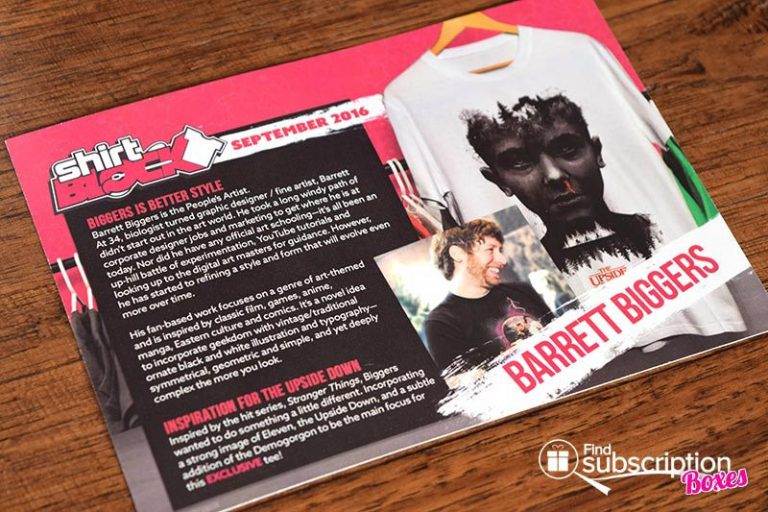 Here's a first look inside our Shirt Block September geek t-shirt mystery box.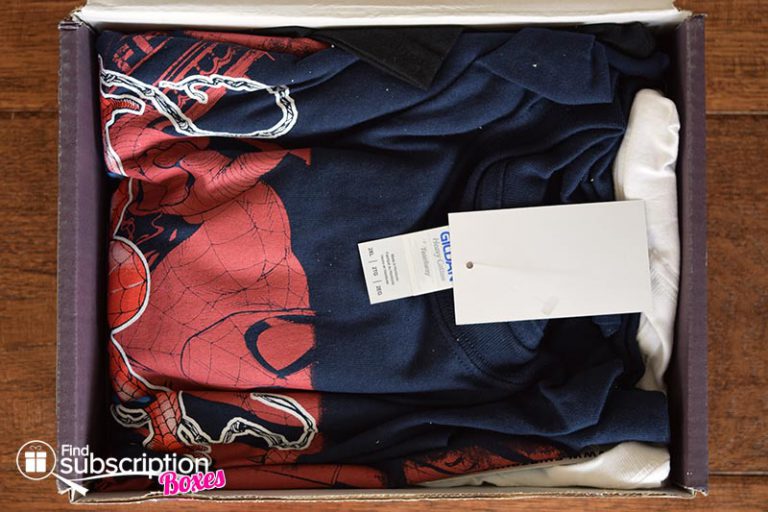 Inside the September 2016 Shirt Block
There were 5 geeky and nerdy shirts in our September Shirt Block monthly box.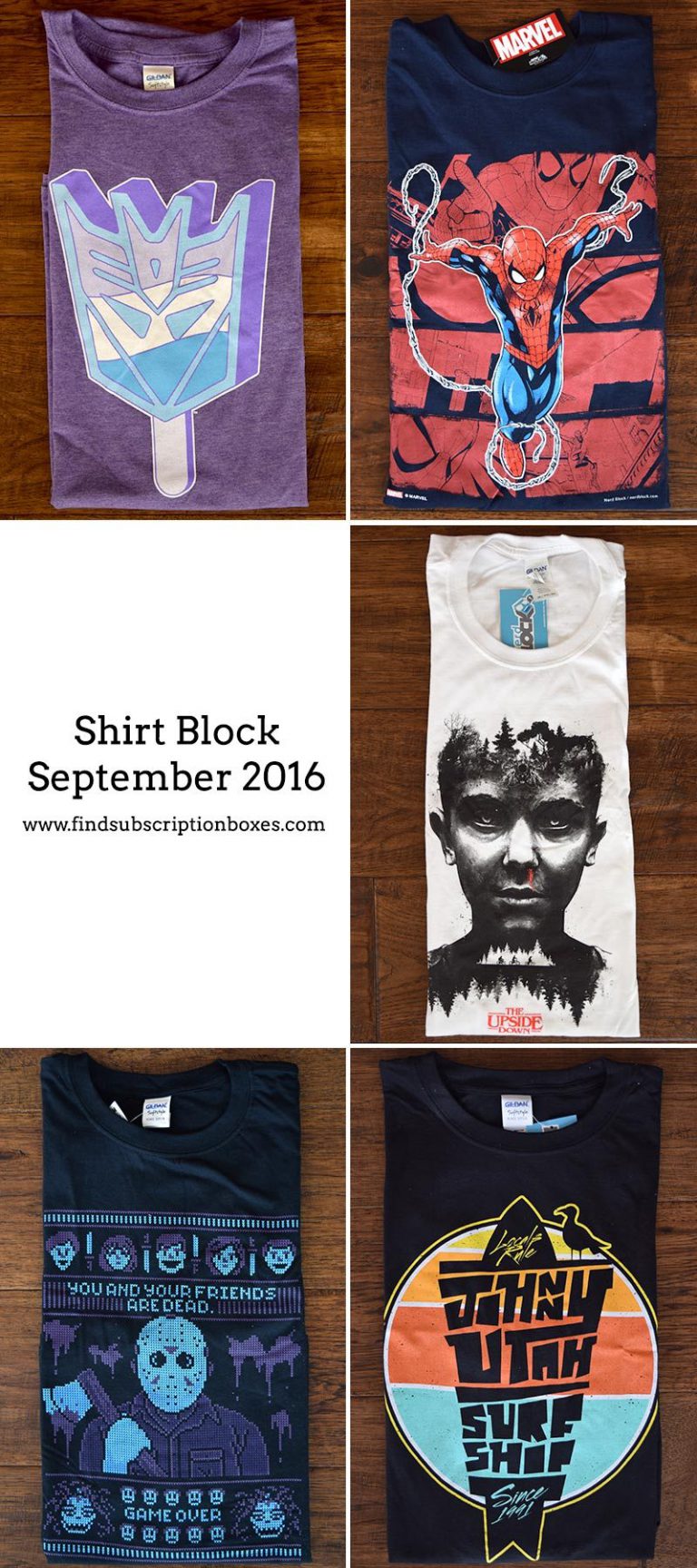 EXCLUSIVE Deceptipop T-Shirt
This exclusive Transformers shirt reminds you there's always more than meets the eye.
EXCLUSIVE Spider-Man Shirt
Swing into action with this exclusive, licensed Marvel Spider-Man shirt.
EXCLUSIVE Stranger Things T-shirt
Inspired by the hit series, Stranger Things, this shirt incorporates Eleven, the Upside Down, and Demogorgon in the design.
EXCLUSIVE All Your Friends Are Dead T-shirt
Wear this ominous video-game themed shirt to show some camp spirit on Christmas, which falls on Friday the 13th.
EXCLUSIVE Surf Shop Shirt
Catch the perfect wave with this exclusive Johnny Utah Surf Shop shirt.
September 2016 Shirt Block Review Wrap-Up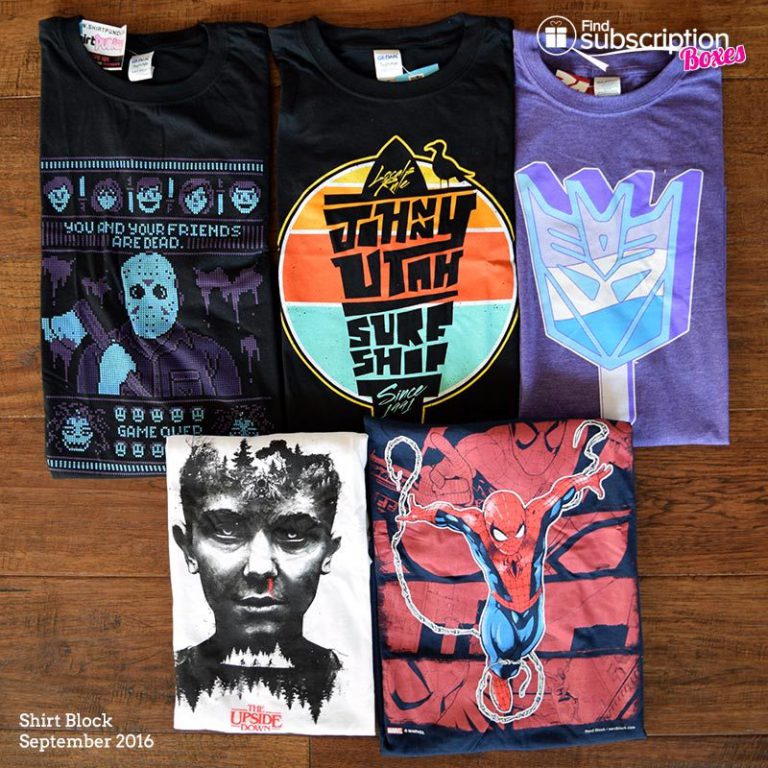 September's Shirt Block delivered a variety of exclusive shirts from popular TV shows, comic books, and classic movies. Stranger Things is a new, popular sci-fi/horror TV show the follows the disappearance of 12-year-old Will Byers, and the search for him by friends and family. This design features Eleven, the young girl with psychokinetic abilities who believes she knows where Will is.
If you aren't familiar with the movie Point Break, the Johnny Utah Surf Shop shirt gives a nod to Keanu Reeves, aka Johnny Utah, the rookie FBI agent who goes undercover to investigate Bodhi (Patrick Swazye) and his gang of surfers.
A potential reference to the book All my friends are dead by Avery Monsen and Jory John, the All Your Friends are Dead shirt features a retro video-game theme design showing "Game Over". The pixeled Jason Voorhees figure suggests how everyone met their untimely deaths.
We're Marvel fans and the Spider-man t-shirt is a great addition to our comic book t-shirt collection. This shirt features Spider-man leaping through the air as he shoots out webbing.
Finally, we loved the purple Transformers t-shirt. The fun design reminds us of warmer weather and it's a colorful way to show off Transformers fandom.
Which was your favorite September Shirt Block t-shirt?
September 2016 Shirt Block Coupon
Join Shirt Block today and save on your first box of geek t-shirts! Use Shirt Block coupon code FindSubBox16 to save 15% off the first month of new monthly Shirt Block subscriptions. Save more with multi-block and multi-month subscriptions!