Vitafive is a monthly subscription box for vitamin gummies that makes taking your daily vitamins easier. For less than $1 a day, subscribers receive a 4 week supply of custom gummy vitamin packs delivered to their door each month. Vitamins for kids are also available. With today's Vitafive review, we're unboxing our September 2016 Vitafive vitamin subscription box.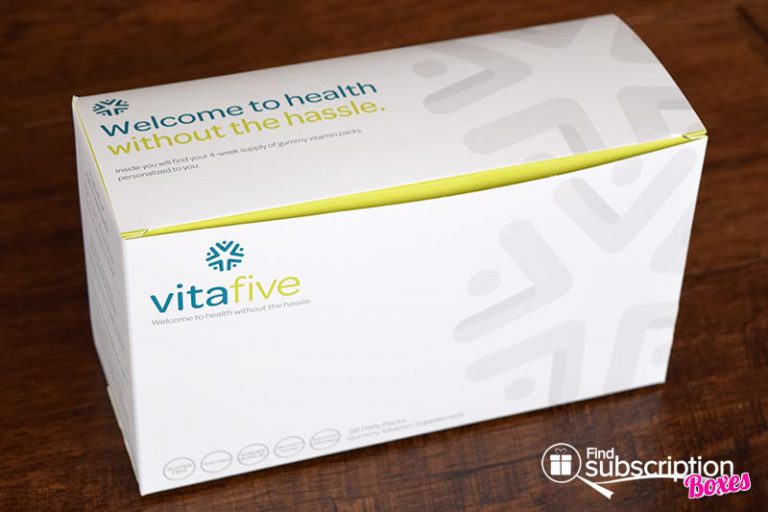 Vitafive includes a flyer that marks the vitamins included in your custom vitamin packs. Nutritional information for each of the gummy vitamins is also on the flyer.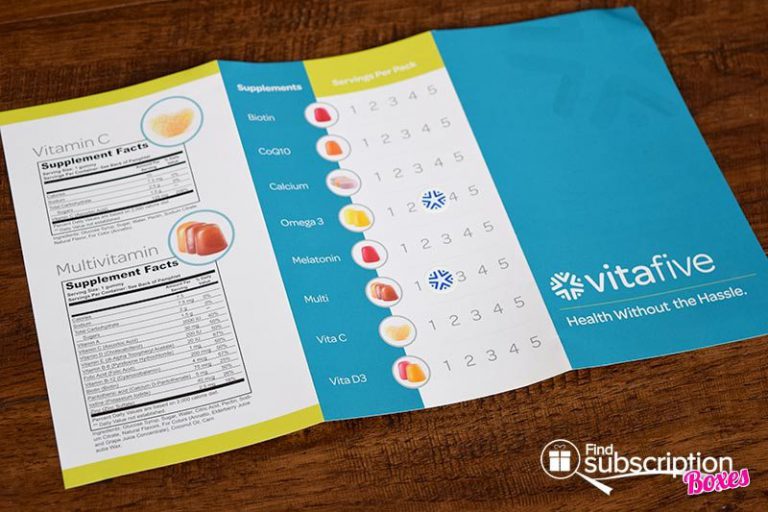 Here's a first look inside our October Vitafive monthly subscription box for vitamins.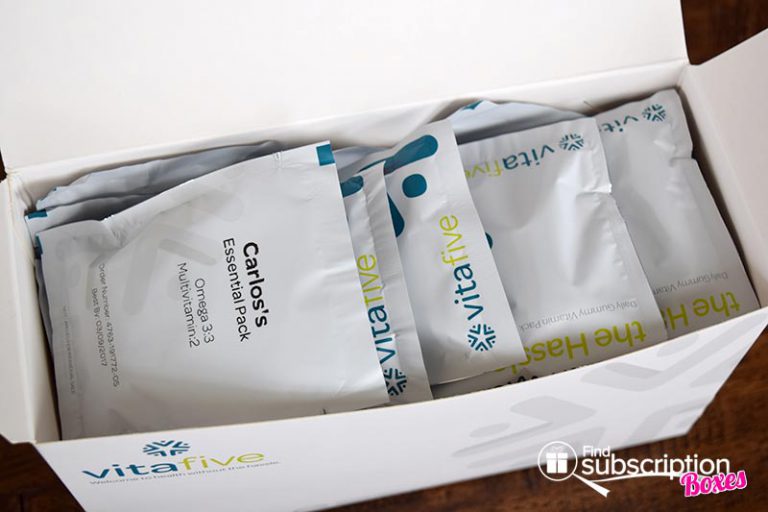 Each Vitafive box includes 4 weeks worth of the vitamins you selected for your gummy vitamin packs. Packs are labelled with your name and the vitamins included in the pack. We received the Vitafive Essentials Pack which has 3 servings of Omega-3 and 2 servings of Multivitamin per pack.
September 2016 Vitafive Box Review Wrap-Up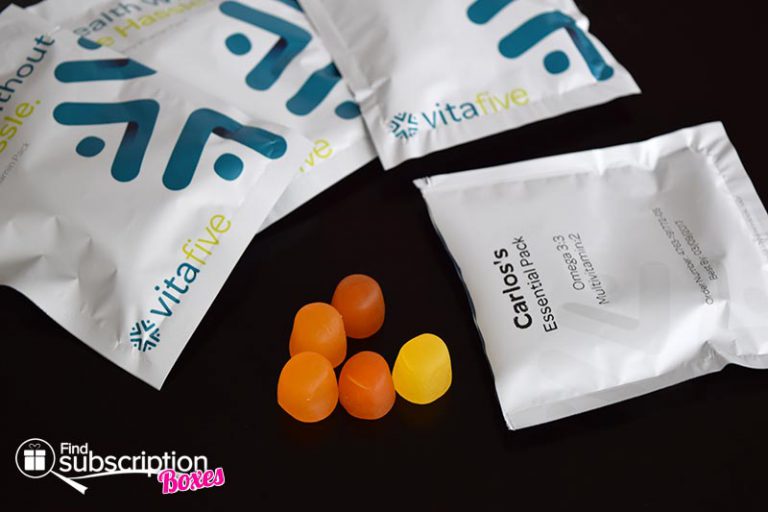 Taking your daily vitamins is a lot more enjoyable with Vitafive gummy vitamins. We've tried some gummy vitamins in the past that tasted bland or were hard to chew. That's not the case here. Vitafive gummy vitamins were soft, easy to chew, and had great flavor. While there aren't "official" flavors from what we could tell, it tasted like both the Omega-3 and Multivitamins had citrus flavors.
If you're tired of swallowing pills or need a kid friendlier alternative to vitamins, Vitafive is a great solution. Vitafive gummies are vegetarian, gluten-free, and allergen-free (no milk, eggs, fish, shellfish, tree nuts, peanuts, wheat or soy.) One Vitafive pack contains all of your daily vitamins so you don't need to wonder whether you're taking the right amount each day.
Vitafive Coupon Code
For a limited time, use Vitafive coupon code checkout to save 30% off your 1st Vitafive vitamin delivery. Healthy packs are as low as $16.80 and kid packs as low as $13.30 after savings. Plus, shipping is FREE! Subscribe to Vitafive today!