Bokksu box is a monthly Japanese snack and tea subscription box that allows you to taste authentic food from Japan every month. Available in two box sizes – Tasting or Classic – each Bokksu box features snacks and teas that fit a different theme. The September 2017 Bokksu theme was Memories of Hokkaido.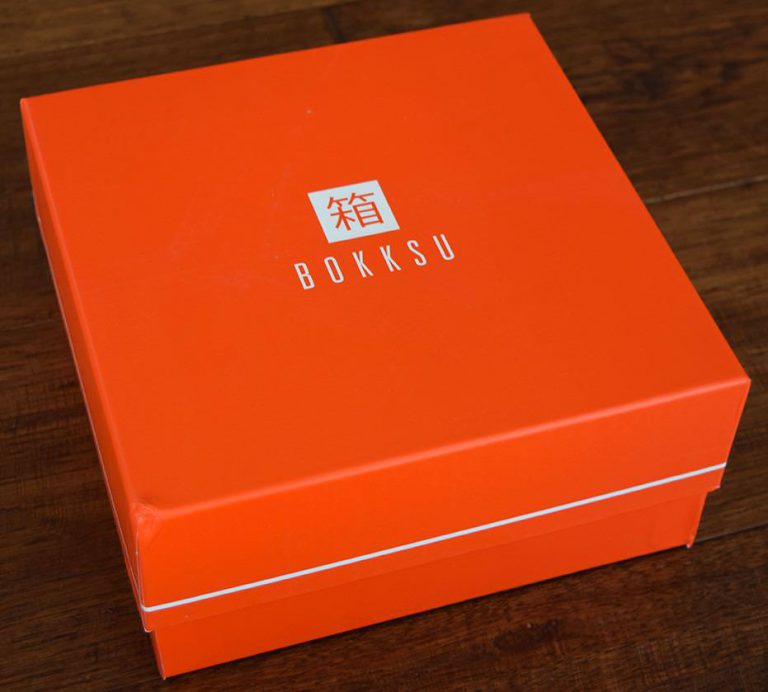 Bokksu include a colorful brochure that describes that month's theme and each of the items in the box.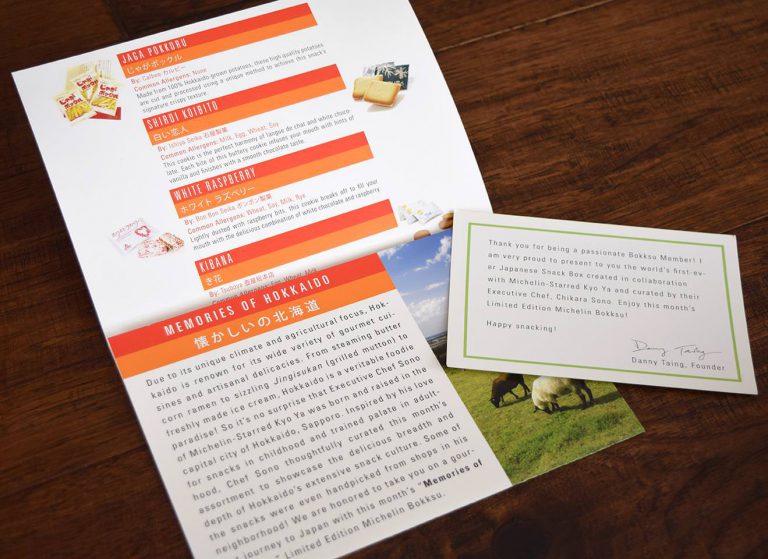 Here's the first look inside our September Bokksu Classic Box.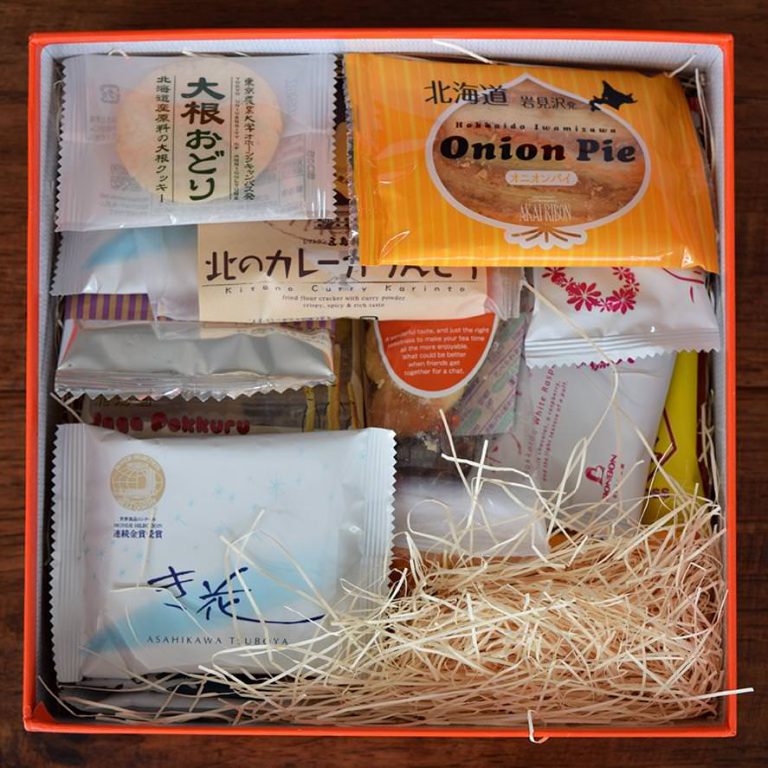 Inside the September Memories of Hokkaido Bokksu Box
There were 11 different types of snacks and 18 total snacks in the September Bokksu Classic Box. (Bokksu includes two of some snacks.)
The Satsumarche Hojicha quickly brews up into a toasty, nutty-flavored green tea. The low roasted Sencha leaves reduce the caffeine content making it ideal for enjoy after meals.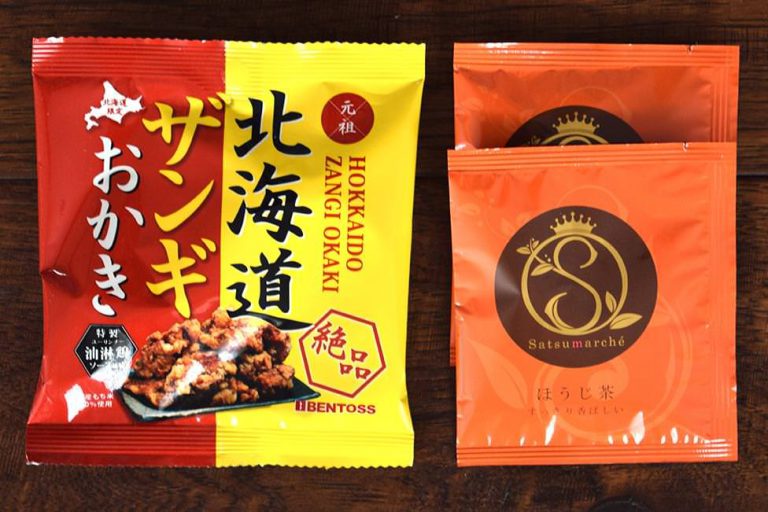 If you like zest, you'll love the Zangi Crackers. These crunchy snacks combine ginger and sesame for a flavorful treat.
The Onion Pie was a surprising snack. This cookie definitely has an onion flavor that balanced nicely with the layers of flaky cookie. It was an enjoyable sweet and savory snack.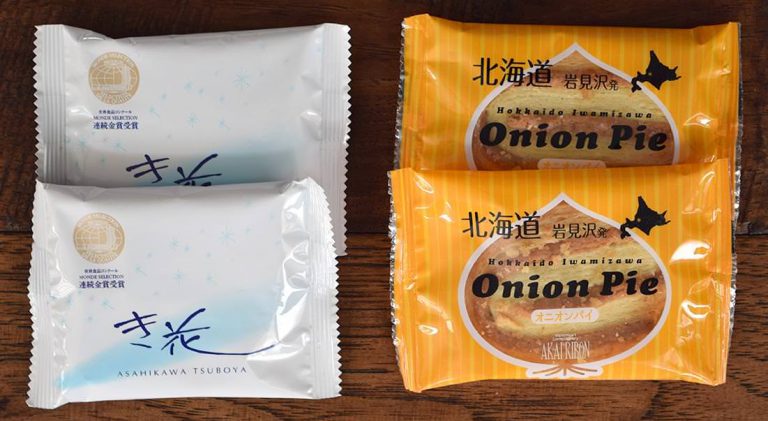 The Kibana almond galettes were light and sweet, but not overpowering. The galette cookies were crispy and golden with a layer of creamy white chocolate sandwiched between. These are great with tea or coffee.
Next we have a fruitier cookie with the White Raspberry cookie by Bon Bon Seika. This cookie combines white chocolate and raspberry for a lovely, sweet treat.
While we enjoyed all of the different cookies in this Memories of Hokkaido Bokksu box, the Shiroi Koibito cookies were our favorite. The buttery cookies are soft and sweet and the flavors of white chocolate and vanilla really came through. So good.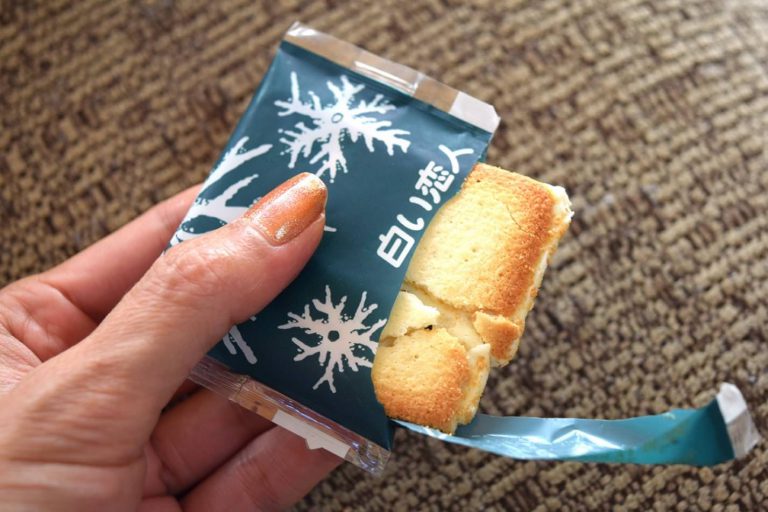 Another fruit-y Japanese snack in September's Bokksu box was the Haskap Gofret cookies. This sandwich cookie has two thin crispy cookies with a light grape-flavored cream filling.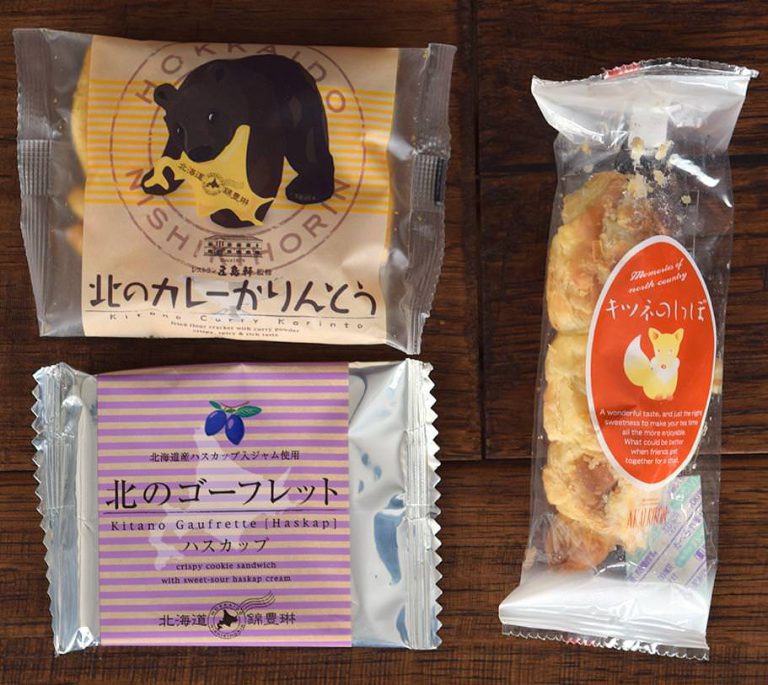 Pastries aren't just from Paris. The Kitsune's Tail pastry, named for looking like a bushy fox cub's tail, is a crumbly pastry with a maple white chocolate icing. This treat is another great pairing for tea or coffee.
For a little bit more exotic flavor, Bokksu included the Curry Karinto crackers. These small, thin crunchy crackers are coated with curry powder. It isn't too spicy while still delivering tons of flavor.
The Daikon Odori cookies are a really unique Japanese snack. They're made with radishes to give these sweet cookies a hint of vegetable flavor.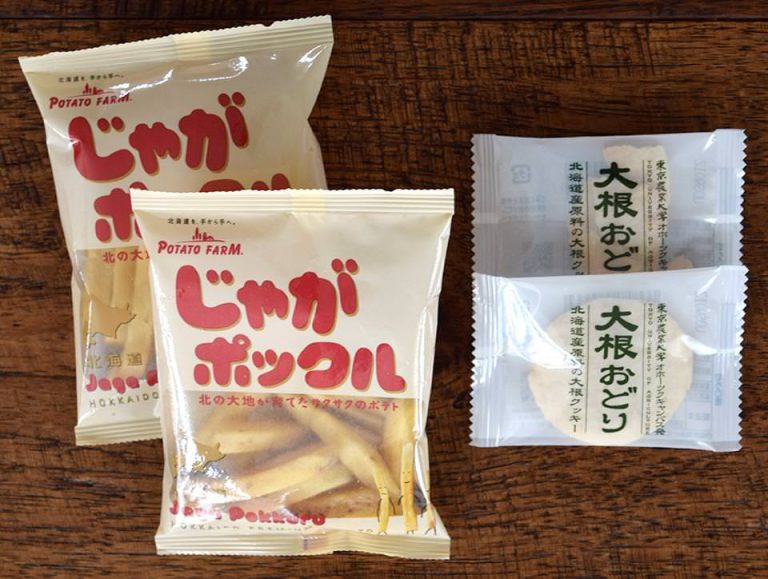 Finally, we have the Jaga Pokkuru potato snacks. Think French fries meet potato chips and that's what these are. They're made from 100% Hokkaido-grown potatoes and you can really taste the potato flavor. This was another one of our favorites.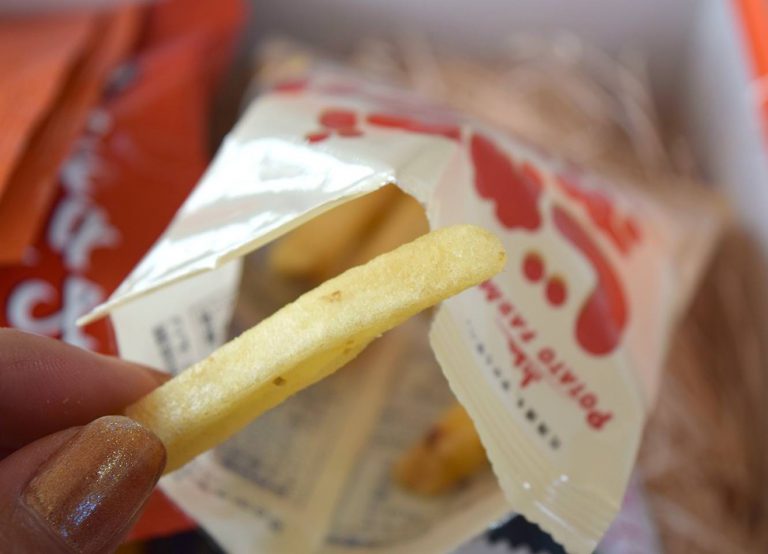 Bokksu always delivers an amazing variety of snacks in their monthly Japanese snack box. We love getting to taste so many different types of snacks – most of which we probably would never have tried otherwise. You also get to enjoy trying new authentic Japanese flavors every month.
What was your favorite snack from the September 2017 Bokksu Box?