Silverbeam RPG is a subscription box filled with high quality custom tabletop gaming supplies. The intent of this company is to fun your fun without the high cost of some boxes. That goal is a success and it reflects in their prices. They have two smaller packages starting at $12 and each include at least 3-6 items. One adventure pack is for the Dungeon/Game Master and gives them the necessary tools to properly run a game, like terrain, monster miniatures, and the like. The other Adventure pack is the Player pack which has dice, player miniatures, props and the like. The other subscription option is the Combo pack for $24 a month and you get a good mix of 6-10  items from both!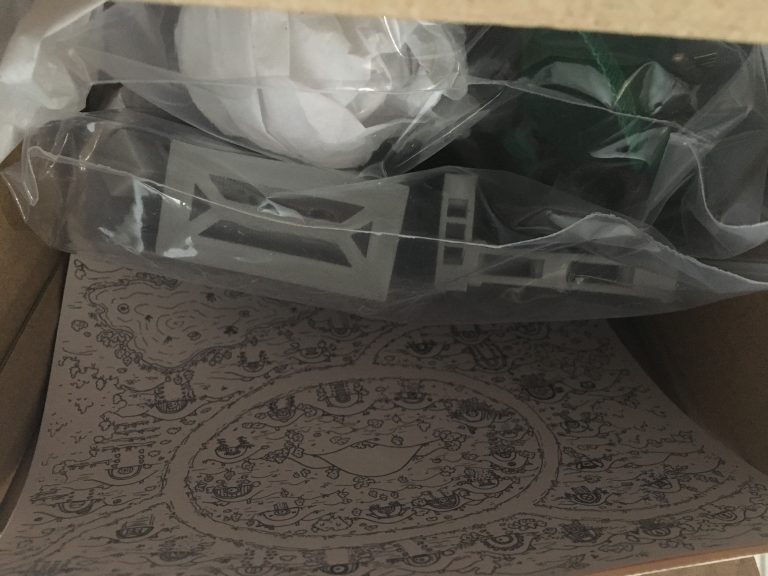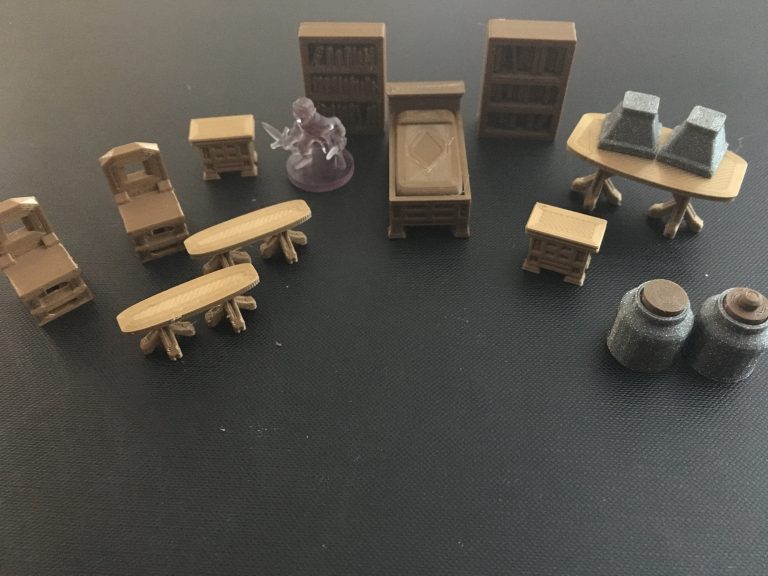 Today I will be reviewing the September Combo pack I received! The amount for a pack is $24 but the value is much more than that! This months value is over $40! The package shipped really fast despite coming from and going to places that were affected by hurricane Dorian. It came in a small box, wrapped in tissue paper and the items, being small were secured in plastic baggies for safe keeping. They also provide a newsletter and free digital content on their Facebook account. All you have to do is sign up for that here.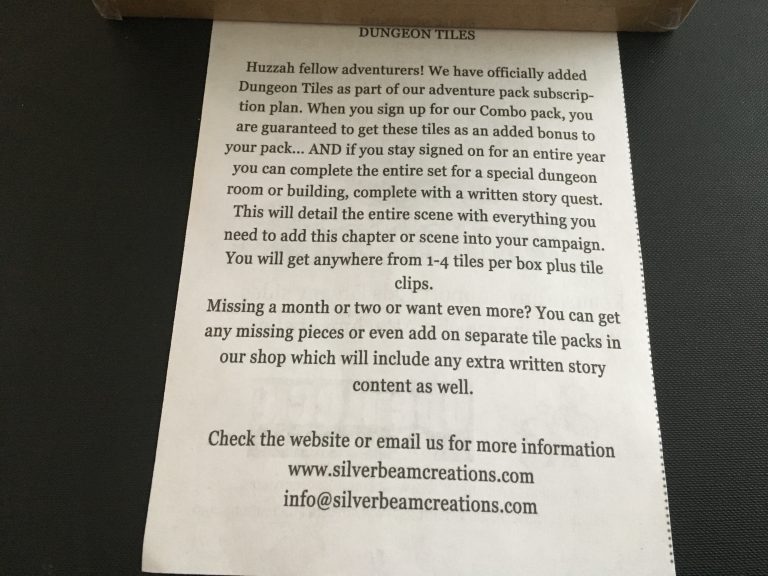 I love when companies include letters like the ones you see above. They explain the theme, which for this month was small folk, like halflings and gnomes! The letters also describe the items you receive and the overall box value. They also include instructions on how to use their dungeon tiles! Normal packs receive 1-4 dungeon tiles a month, but to let me see and show you all how they work together and fit they included two extra! the box provides instructions on how to prepare and use your tiles, which you will see and read about in a bit! This pack also included a halfling village map in keeping with the small folk theme. I love it and I love the details put into it.
Ok, so the dungeon tiles. They are 3D printed so they include support beams that are easy to remove, and that is the only prep required! There are connector pieces that easily slip in and firmly hold the different pieces together. The connector pieces have such detail. they are designed to look like wood and the pieces themselves could be left alone or painted depending on what you prefer!. Each piece has multiple ways to connect so they are fully customizable! I love how easy it all is.
 Next up was this adorable pouch. There is a replica key on the drawstrings, and once again the detail astounds me. The bag itself is a velvety material and mine came in a nice green color. When I picked it up I heard the little clicking so I was not sure what I would find in it. I was super excited to see these small folk dice! Many people like to use die that coincide with their character, myself included. I can use these dice for my halfling! the numbers are still large so it is easy to read what you land on!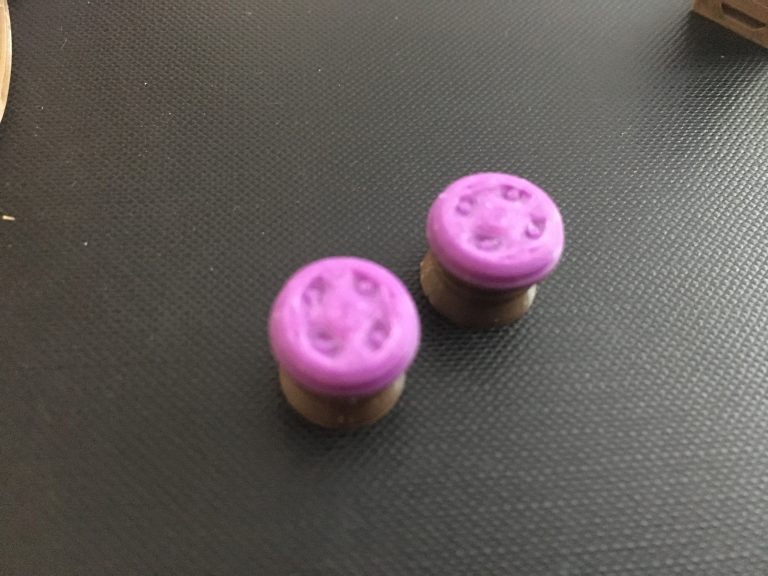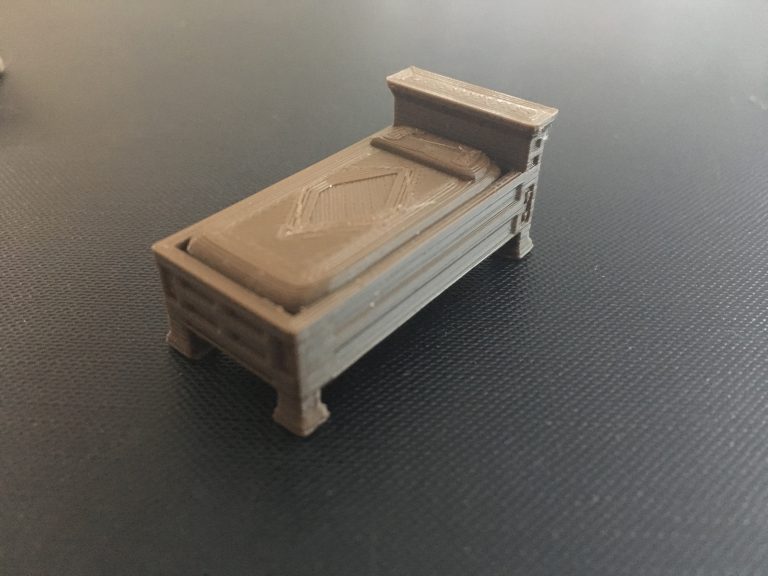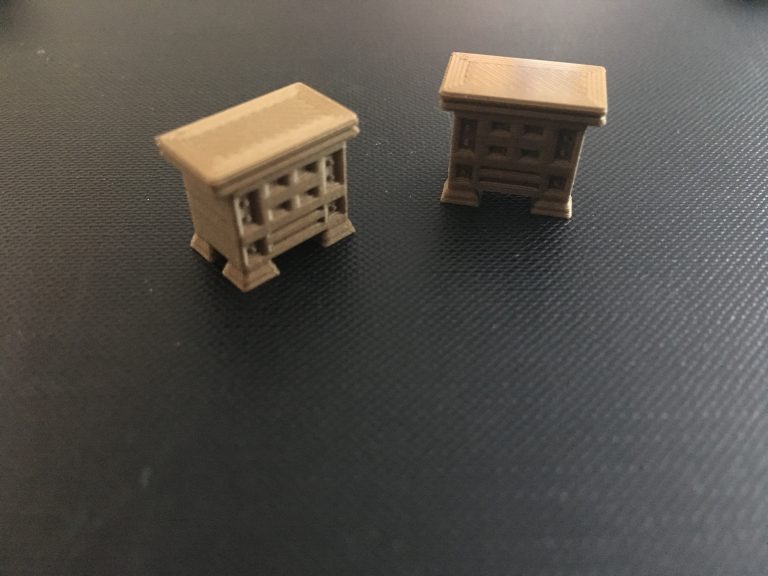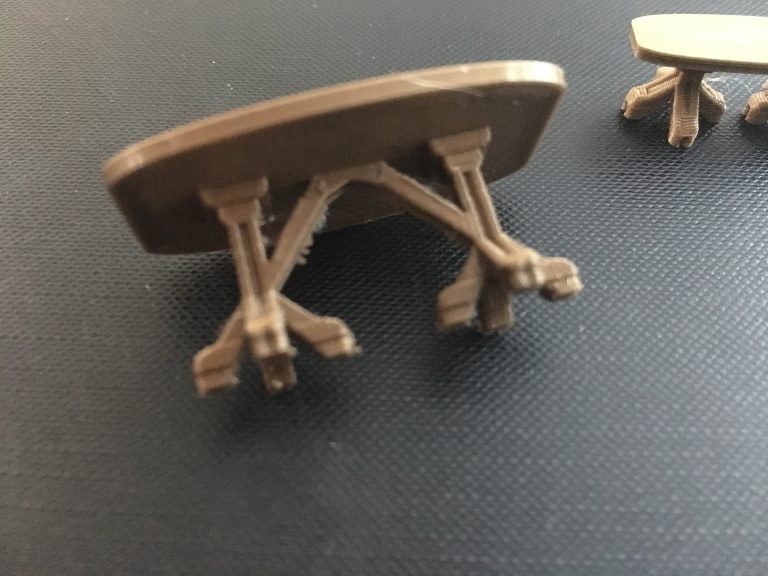 All these items are easier to explain at once rather than individually. There are the ottomans that are reversible and double as containers. A bed is included for your character. The bookshelves are incredible because they are each unique. Two little chests that can double as side tables. A table with matching benches for your characters to sit at. Planters or pots that have awesome stone looks. And lastly are these awesome stone pots with lids! The whole furniture set is exquisite. They are incredibly made and the detail really shows. The creators put a lot of thought into the items that there is nothing left out. You are set with the items and could easily use them for your one shot or campaign!
The last item in the box came wrapped safely in tissue paper. It was this awesome mini! The mini is the perfect size for any small folk character you may play, and it will become my halfling druid! The detail will make it easier to paint and it gives you the option of priming it with whatever you choose!
Overall, this package exceeds all expectations. It really proves that you can get good quality items without the insane prices. You receive so many items, all with great detail and quality, and that is just in the pack, not counting the additional free digital content you receive with their newsletter. This is absolutely a company worth investing in. If you like what you see, check here and be sure to use the coupon code FINDADVENTURE for 12% off your first box!