Something Snacks
Something Snacks is a monthly snack subscription box that only costs $13.00 a month with shipping and handling. Their goal is to send you unique snacks that will liven up your taste buds!
"Once in a while, there will be a sneak peak through our social media but for the most part, it'll be a mystery! We pack your box with tasty surprises- snacks that offers familiarity and adventure! You'll always find at least 1 salty, sweet, international, and healthy conscious snack."
Over the weekend my best friend and I went on a road trip to Houston, Texas. This was an 8 hour drive and I thought that this would be the PERFECT time to try out this box and get multiple taste buds going!
Dirty Mesquite BBQ Chips
This was probably one of my most favorite snacks in the box. I loved how crispy they were! The BBQ flavor was really there and it was amazing! Bre and I ate the whole entire bag within seconds of trying them. I loved feeling the different texture that kettle cooking made with the chips and I loved how crunchy they were!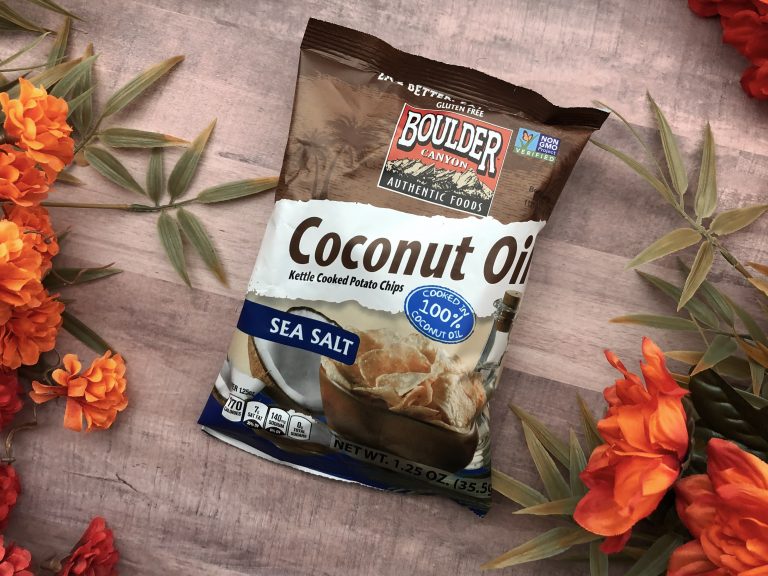 Boulder Coconut Oil/Sea Salt Chips
I loved the idea of these chips. Anything with Coconut Oil is automatically better in my opinion. I was super excited for these chips as well due to the fact that they had sea salt in them. However, the sea salt didn't really come through at all and they didn't really have a powerful enough taste for me. I was expecting a lightly oiled chip with some salt. This would be a perfect chip for a flavorful dipping sauce because the chip wouldn't overpower the sauce.
U Gotta Be Nutz Almonds – Basil & Sun-Dried Tomato
These were another favorite in the box! I loved the tomato and basil flavor on the almonds. Almonds are one of my most favorite nuts to snack on. They fill you up and they taste amazing. Bre wasn't a fan of these just because it tasted like tomato and basil. The flavors are pretty potent, but that's why I loved them! It's funny how everyone's taste buds are so different.
Win2 Potato Crip Tomato Flavor Potato Crackers – Product of Malaysia
The packaging of this snack was absolutely adorable and I was excited to try them. I am a big sniffer of my food! Am I the only one that does this? Anything that I eat or drink I normally smell first! Ha! When I smelled these I could have sworn that they smelled like Pringles. The taste was a little too salty and I feel like the Crackers were more like thick and kind of stale chips. I loved the idea of this snack, but it fell through for me personally.
Le Petite Bretonne Oatmeal Cookies
These were a generous size for cookies and I loved that it came with two! One for me and one for Bre! I really did love the texture and the moisture in this cookie. Sometimes you get a cookie in these types of packages that are so stale that you might break a tooth eating it. The oatmeal flavor was light in this cookie. I feel like this would be the perfect snack with a great cup of tea. They would compliment each other.
Jack 'N Jill Presto Creams Vanilla Sandwich Cookies – Product of the Philippines
The first time I saw these I thought they were Oreos. I was super excited to try these out. They gave a generous amount within the package as well. When I bit into the cookie they had a nice snap and texture, but the flavor was lacking for me a bit. They tasted a little bit like brownie batter before you put them in the oven to cook. I am super happy that I got to try them out though!
Pei Tien Rice Sticks Egg Flavor – Product of Taiwan
I'm not going to lie. This little guy was my ABSOLUTE FAVORITE snack in the whole entire box. I loved it so much. It was hard to share it with Bre to be honest! Haha! I loved the rice texture, the subtle egg flavor, and there seemed to be a sweetness in the middle as well. I wish I had a whole entire box of these in my cabinet!