FabFitFun VIP Box is one of our favorite women's subscription boxes. Once a season (4 times a year), the FabFitFun VIP Box delivers over $200 worth of amazing beauty, wellness, fitness and fashion finds for just $49.99. With today's FabFitFun review, we're unboxing the Spring 2017 FabFitFun VIP Box. The FabFitFun Spring 2017 VIP box celebrated FabFitFun's 3rd anniversary!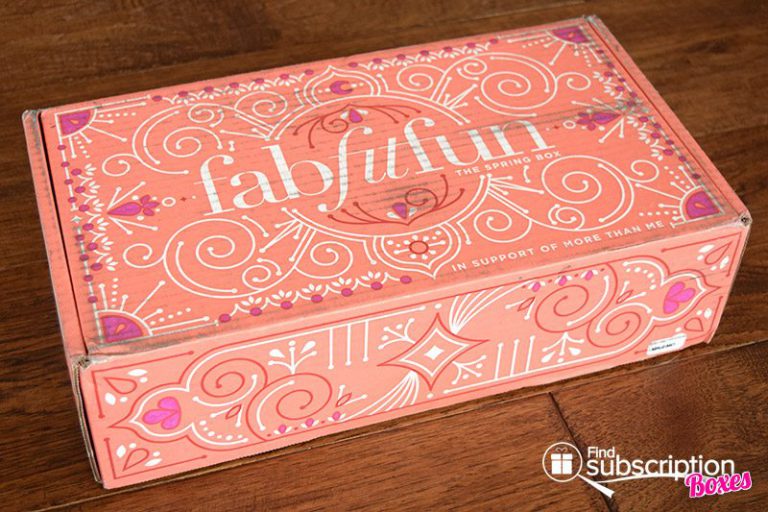 Each FabFitFun VIP Box subscription box includes a quarterly FabFitFun magazine filled with fun articles and information about the products in the box. The Spring 2017 Edition also had articles about RealHer beauty, nail care tips and suggestions for picnics.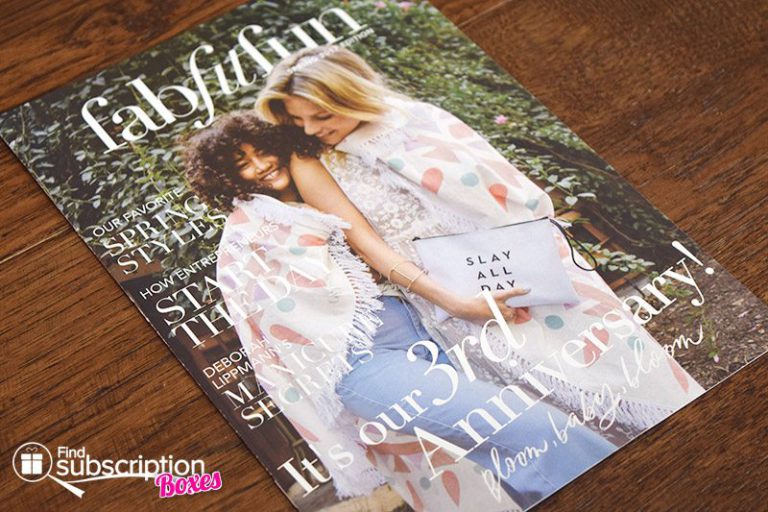 Here's a first look inside our FabFitFun Spring VIP Box.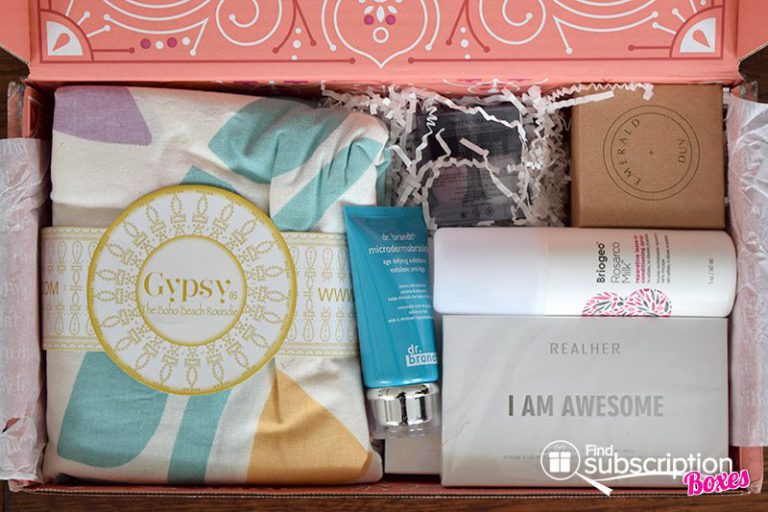 Inside the Spring 2017 FabFitFun VIP Box
There were 7 products in our FabFitFun Spring 2017 VIP Box.

Millie Zip Pouch, Retail Value: $45
Keep your suits or makeup separate and safe with this water-resistant bag.
Gypsy 05 Roundie, Retail Value: $50
Whether you're headed to a picnic, the beach, or a concert, this roundie is the perfect go-to this season.
Emerald Duv "Joshua Tree" Cage Bracelet, Retail Value: $80
This handcrafted cage bracelet will add an effortless flair to your timeless look.
RealHer Lip Kit in Deep Red, Deep Nude, or Neutral Pink, Retail Value: $48
This trio of lip products includes a liquid lipstick, plumping lip gloss and lip liner trio.
Deborah Lippmann Nail Polish Set in Blue Orchid/Like A Virgin, Retail Value: $19
Your nails will be a hit this season with these beautiful springtime nail polishes.

Dr. Brandt Microdermabrasion Age Defying Exfoliator, Retail Value: $79
Polish away dead cells to reveal bright, smooth, healthy-looking skin with this Dr. Brand exfoliator.
Karuna Hydrating+ Face Mask, Retail Value: $28
Made out of 100% natural wood-pulp fiber, use this deep-conditioning sheet mask to nourish dry, dehydrated skin.
Briogeo Rosarco Milk Reparative Leave-In Conditioning Spray, Retail Value: $20
Improve hair's softness, strength and moisture with this ultra-lightweight, fortified conditioning spray.
BONUS: Nature's Bounty Hair, Skin & Nails Gummies with Biotin
Spring 2017 FabFitFun VIP Box Review Wrap-Up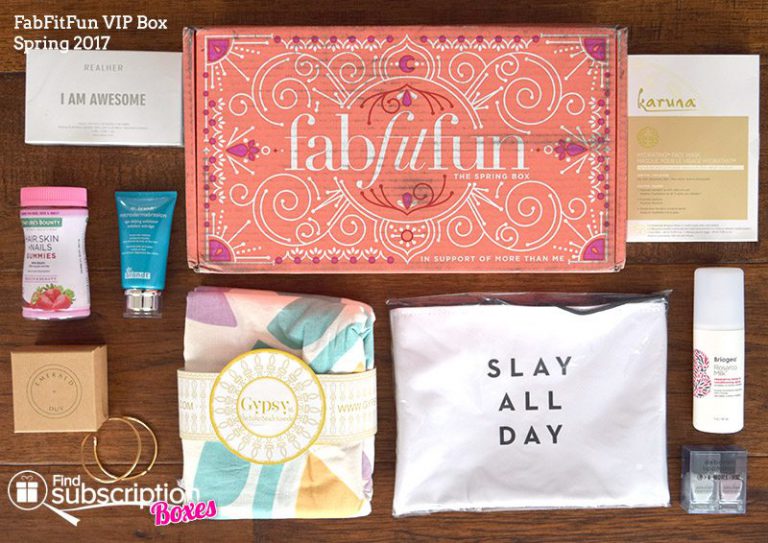 The Spring FabFitFun VIP Box was packed with full-size products that are perfect for getting outside and enjoying Spring! The Gypsy 05 roundie is a large, round throw that is perfect for picnics or trips to the pool or beach. We love the pastel, Spring colors and the fun tassels that go all around the edge. While you're lounging by the water, you store your wet swim suit in the water-resistant Millie Zip Pouch so it doesn't get your other items damp.
With the new season, our skin can definitely use some TLC. We're absolutely loving the Dr. Brandt exfoliator. The formula is creamy and has small exfoliating beads that gently scrub away dull skin. Our skin felt soft, smooth, and hydrated after just one use. For some extra moisture, the Karuna Hydrating+ Face Mask is just what you need. Just put on the mask and let the mask do it's work. After you remove your mask, pat the formula into your face for extra hydration.
There were two beauty kits in the Spring 2017 FabFitFun VIP Box. The RealHer Lip Kit is an easy way to get gorgeous lips. We received the I Am Awesome kit, which are Deep Nude shades. You can create a variety of different lip-looks with the matte liquid lipstick, plumping lip gloss and matching lip liner. Add some color to your nails with the Deborah Lippman Nail Polish Set. We received Blue Orchid/Like A Virgin. (Subscribers may alternately get Shape of My Heart/Like A Virgin.) These nail polish shades are great from Spring – light and delicate. You can apply a second coat for a stronger color.
Next, to help you get amazing hair, you can use the Briogeo leave-in conditioner. It smells AMAZING (we got compliments about how our hair smelled after using it.) It made our hair softer and easier to manage.
Finally, FabFitFun subscribers received either the Emerald Duv bracelet or a Luv AJ Diamond Kite Crawler Earring Set. We love the simple and modern design. It's handcrafted and easily adds some glam to daytime or evening looks. The total retail value of the Spring 2017 FabFitFun VIP Box was $369-$374! (Depending on products received.)
What was your favorite Spring 2017 FabFitFun VIP Box item?
FabFitFun VIP Coupon Code
For a limited time, new FabFitFun VIP Box subscribers can save $10 off your 1st VIP box when you use exclusive FabFitFun coupon code FAB10 at checkout. Your first VIP Box is just $39.99 after savings!