Shopping for your husband or boyfriend can be tricky. While some may be happy with the latest video game or a new power tool, others may fall into the "get me whatever you want" category. For those husbands or boyfriends that are hard to shop for, or even ones that are easy to shop for but you'd love to give them something new, here are seven subscription boxes that are perfect gift ideas for your husband or boyfriend.
Birchbox Man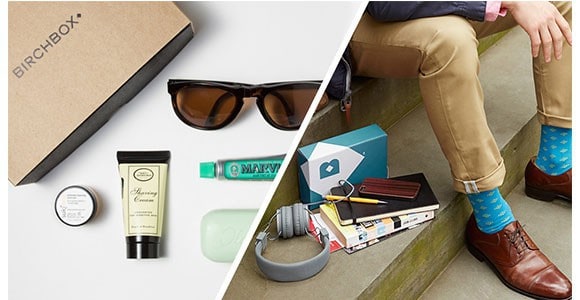 Every month, Birchbox Man delivers a subscription box with high-end grooming and lifestyle samples. These can range from unique candles to men's fragrances and shaving items.
Birchbox Man offers 3, 6, and 12-month gift subscriptions as well as gift cards that can be redeemed from the Birchbox shop. Check out our Birchbox Man listing for reviews and Birchbox Man coupon codes and deals.
Price: $20/month
Gift Birchbox Man
---
Loot Crate
Loot Crate is a subscription box just for gamers and geeks. Each month's Loot Crate includes fun gadgets, collectibles, and other items curated around that month's "geeky" theme.
Loot Crate offers 1, 3, and 6-month subscriptions. Check out our Loot Crate listing for reviews and Loot Crate coupon codes and deals.
Price: $13.95/month
Gift Loot Crate
---
Dollar Shave Club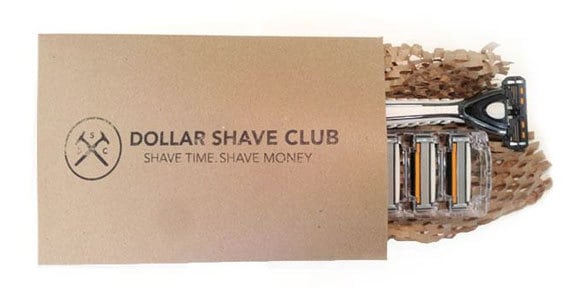 There's one item that virtually ever many uses – a razor. With Dollar Shave Club, you can give the gift of razors every month. Choose from the basic twin razor, the 4-blad "Lovers Blade", or the Executive 6-blade razor.
Dollar Shave Club offers gift cards from $10 to $250. Check out our Dollar Shave Club listing for reviews and Dollar Shave Club coupon codes and deals.
Price: $1-$9/month + shipping
Gift Dollar Shave Club
---
The Handy Box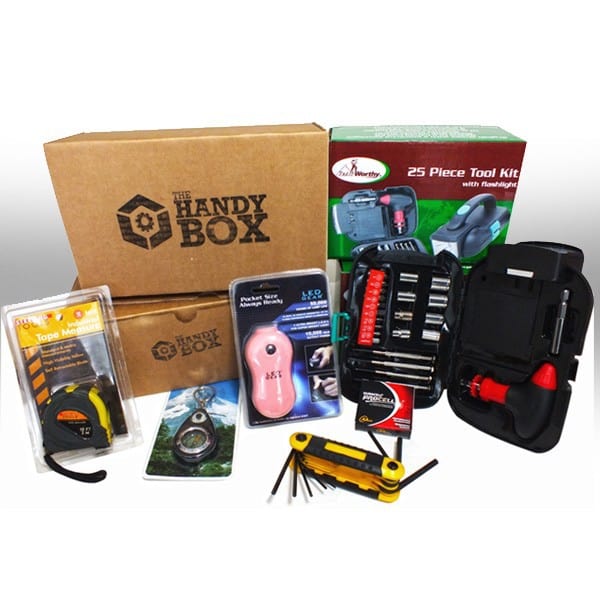 Know a man who enjoys working around the house? Or maybe he wants to do more but doesn't know where to start? Gift him a The Handy Box! The Handy Box delivers a monthly box of handy tools and gadgets that are perfect for beginning to intermediate level handy men and women.
Choose from 1, 3, or 6 month The Handy Box subscriptions and gift subscriptions. Check out our The Handy Box listing for reviews and The Handy Box coupon codes and deals.
Price: $24.95/month
Gift The Handy Box
---
Mantry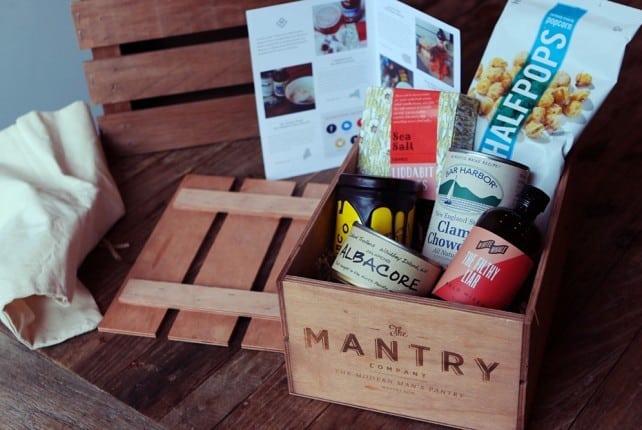 For the gourmet man, Mantry delivers a handmade wooden create featuring 6 full size artisan food products. Mantry crates include product stories and recipes using that month's foods.
Mantry offers bi-monthly and Annual subscriptions. Get a free jerky kit when you get with 12 month subscriptions!
Price: $49/month
Gift Mantry
---
JackedPack
If your husband or boyfriends loves to work out, he'll love a subscription to JackedPack. The JackedPack subscription box delivers the best in supplements and samples to help reach your fitness goals every month.
JackedPack offers 1, 6, and 12 month gift subscriptions. Check out our JackedPack listing for reviews and JackedPack coupon codes and deals.
Price: $15/month
Gift JackedPack
---
Scent Trunk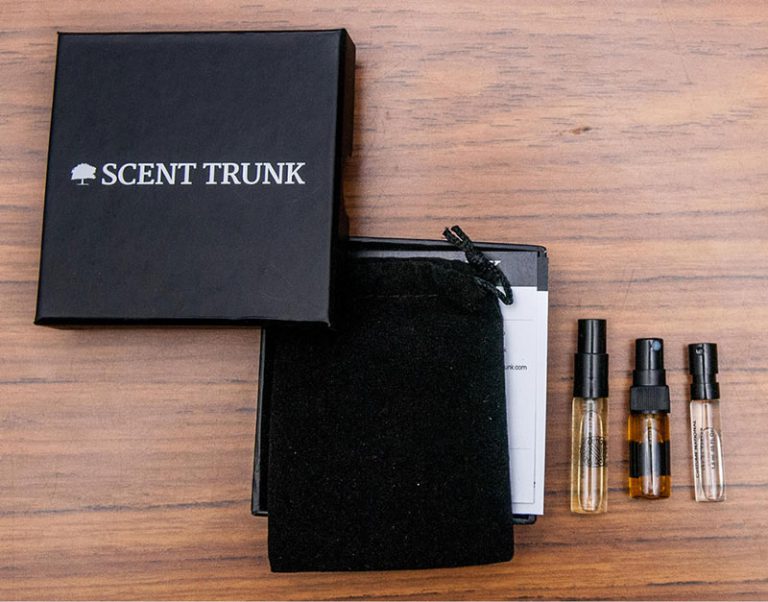 The Scent Trunk men's cologne subscription box will help your boyfriend or husband smell amazing, delivering a customized box of men's fragramcnes every month.
Scent Trunk offers 6 and 12 Month gift subscriptions. Check out our Scent Trunk listing for reviews and Scent Trunk coupon codes and deals.
Price: $15/month
Gift Scent Trunk
---
Which subscription box do you think your husband or boyfriend would like the most?