If you're shopping for a wanna-be chef or someone who just enjoys eating delicious foods, subscription boxes are a great gift idea. Subscription boxes can deliver a monthly box of gourmet cheeses, delicious coffee cakes, local/artisan foods, and other culinary items.
Here are ten delicious subscription box gift ideas for foodies.
Dinner time is easy with a weekly box from HelloFresh. HelloFresh delivers fresh ingredients and recipes – everything you need to cook up a delicious meal in your own kitchen. Great for those who enjoy cooking new recipes!
Give a HelloFresh gift subscriptions for their Classic or Veggie box, as well as HelloFresh e-gift cards Price: $59+/box (3 meals for 2 or 4 people per box)
Gift HelloFresh
---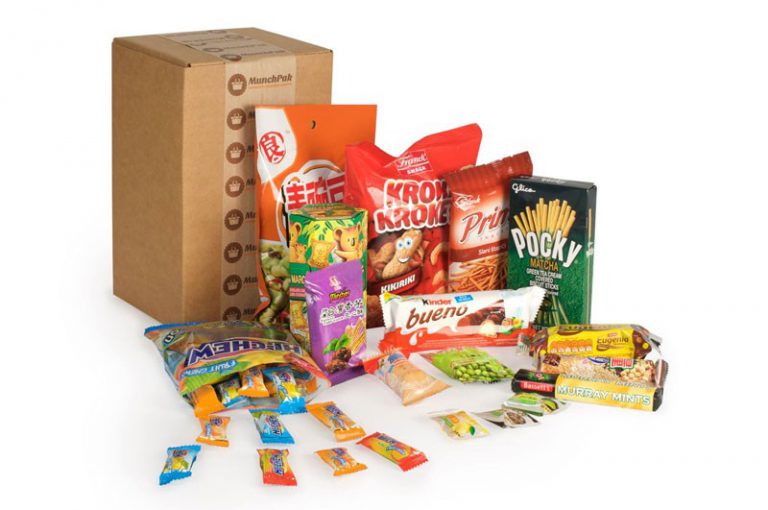 MunchPak is a snack subscription box that delivers the best candy and snacks from around the world right to your doorstep. Each MunchPak snack box can be customized to your international snack preferences.
Give a MunchPak 1, 3, 6 or 12 month gift subscription or send a MunchPak gift card. Price: Starting at $14.95/month
Gift MunchPak
---
Gift a new culinary adventure every other month with Try The World. Each Try The World box features 7-10 artisanal delicacies, cultural guides, and more so they can discover new foods at home.
1, 3, and 6 box Try The World subscriptions are available. Price: $39/month
Gift Try The World
---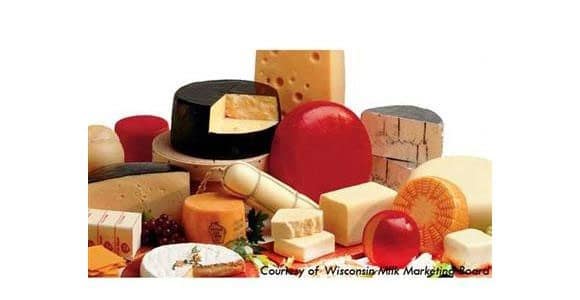 Enjoy 1 pound of award-winning Wisconsin cheese every month from September through May with the Wisconsin Cheese of the Month Club. A different cheese is featured each month – from Smoked Gouda to Wisconsin Cheddar Cheese.
3, 6 and 9-month Wisconsin Cheese of the Month Club gift subscriptions are available. Price: ~$31-$33/month
Gift Wisconsin Cheese of the Month Club
---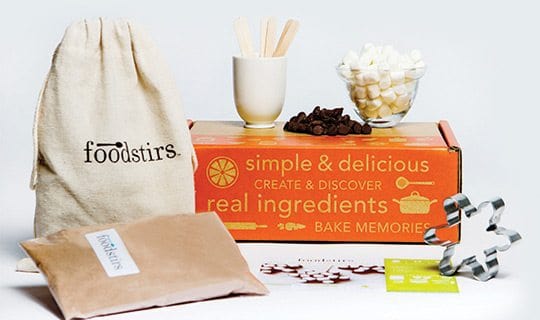 Every month, the Food Stirs Baker's Club delivers curated themed baking kits full of organic mixes and fun decorative supplies.
Order a 1 3, 6 or 12 month subscription to send a gourmet kit that creates Pinterest-worthy treats in six steps or less. Price: $19.99/month
Gift Foodstirs Baker's Club
---
The perfect subscription box for those who love to cook, Plated offers a variety of chef-designed recipes each week. You choose the meals you want, Plated sends the recipe and ingredients needed to cook these tasty meals in under 30 minutes!
Plated gift cards are available, allowing the recipient to choose the meals they want to cook. Price: ~$48-$60/week (for 4 plates)
Gift Plated
---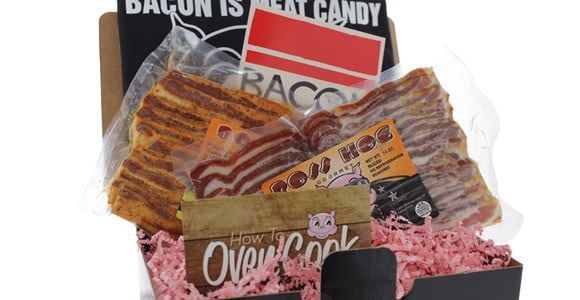 Bacon chocolate, bacon wrapped steak, bacon butter. Foodies know you can do more with bacon than just breakfast and sandwiches. Send 2 packages of delicious and unique flavors of bacon with the Bacon of the month club.
The Bacon of the Month Club offers 3, 6, and 12 month gift subscriptions and a Pay As You Go option. Price: $49.95/month
Gift Bacon of the Month Club
---
Receive a monthly batch of the best local, handmade, artisanal products Nashville has to offer with Batch Nashville. Batches include freshly baked goods, handmade candies, and more!
Batch Nashville offers 3, 6, and 12 month gift subscriptions as well a single batch gift options. Price: $30/month
Gift Batch Nashville
---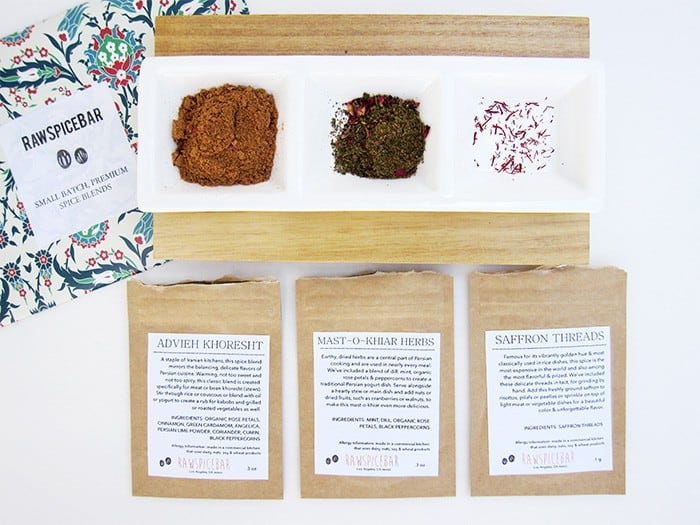 The RawSpiceBar spice of the month club delivers 3 recipe-ready, freshly ground flavor kits. Each month features the spices and flavors of a different region. Use each spice blend to create delicious recipes from around the world or use the spices in your home meals.
RawSpiceBar offers 6 and 12 month gift subscriptions and 1, 6, and 12 month regular subscriptions.
Price: $8/month
Gift RawSpiceBar
---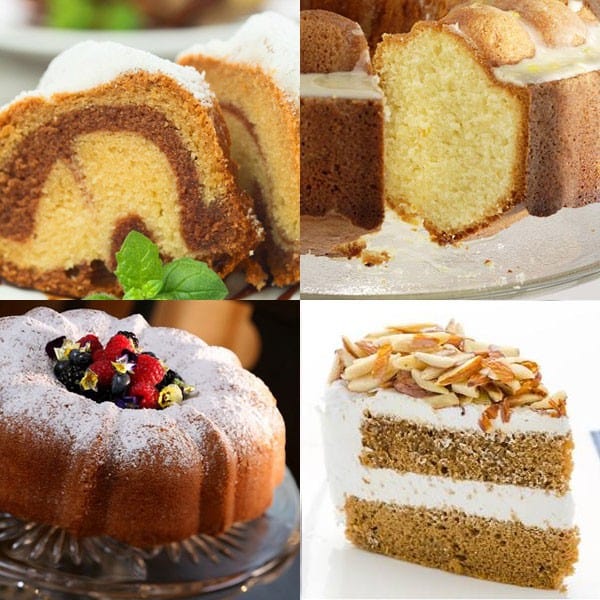 From Decadent Chocolate to Key Lime, enjoy a selection of exquisite cakes from notable bakers around the country with the ClubsGalore Cake of the Month Club. Each gourmet cake is baked with love and the freshest ingredients, then packaged for perfect delivery.
3-12 month subscriptions that deliver every month, every other month, or every 3 months are available.
Price: $29.99/month
Gift ClubsGalore Cake of the Month Club
---
Which of these subscription box gift ideas sound the tastiest? Let us know in the comments below!