Supply Pod from Outer Places is a monthly subscription box for science fiction fans. Every other month, Supply Pod delivers a themed box with a new sci-fi theme. With today's Supply Pod review, we're unboxing the Supply Pod Bruce V Clark March/April 2016 box from Outer Places.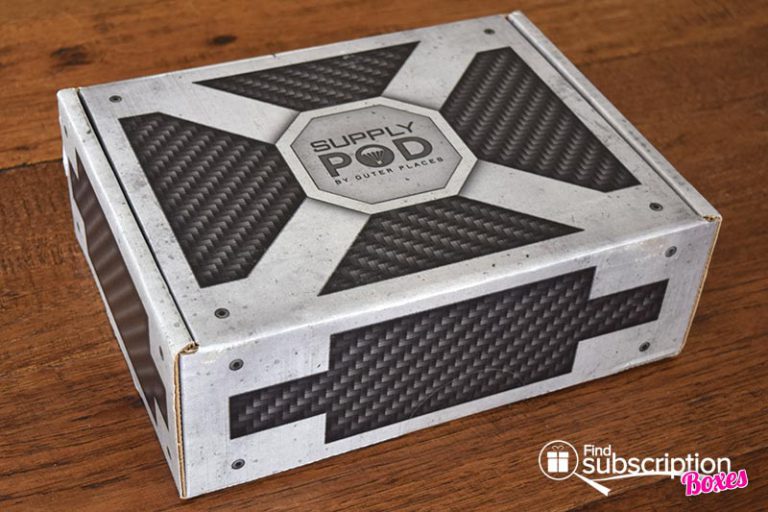 Here's a first look inside our Bruce V Clark Supply Pod.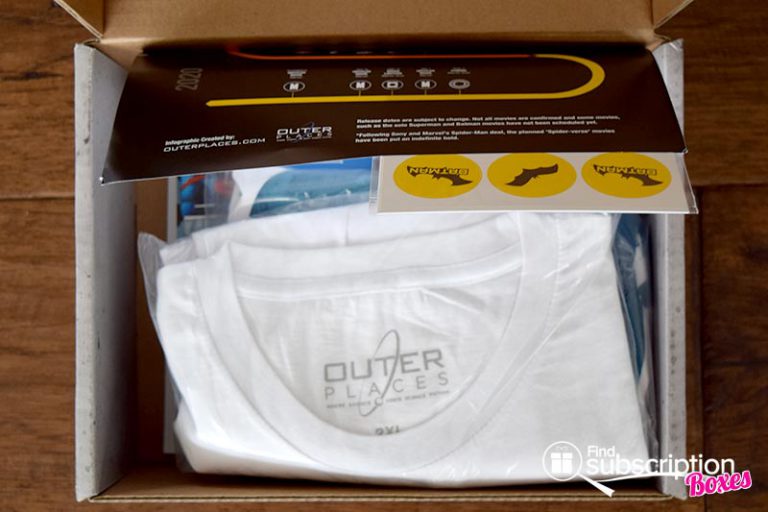 Inside the Supply Pod Bruce V Clark Box
There were 7 sci-fi goodies in our March/April 2016 Supply Pod from Outer Places Bruce V Clark box.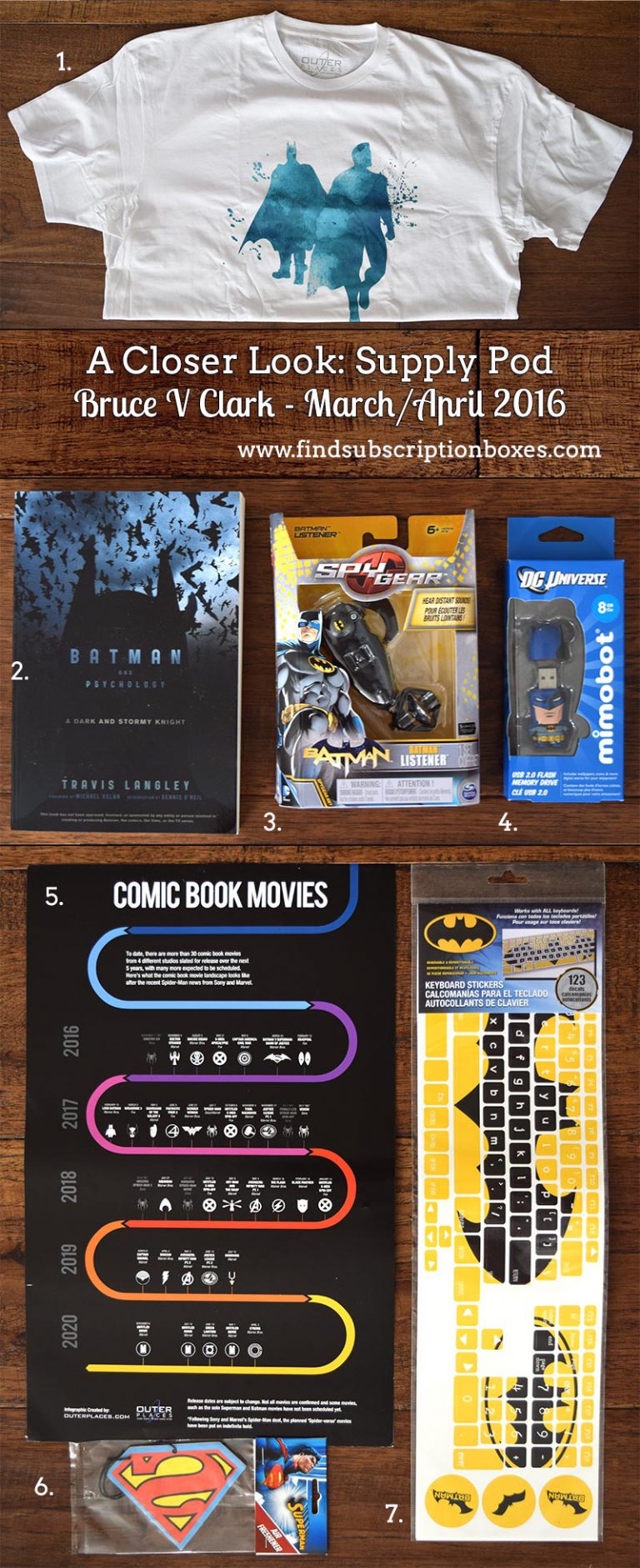 Outer Places Bruce V Clark  T-Shirt
Batman and Psychology: A Dark and Stormy Knight by Travis Langley
Spy Gear Batman Listener
DC Universe Batman Mimobot 8GB USB 2.0 Flash Drive
Comic Book Movies Timeline Poster
Superman Air Freshener
Batman Keyboard Stickers – 123 pieces
Supply Pod Bruce V Clark Box Review Wrap-Up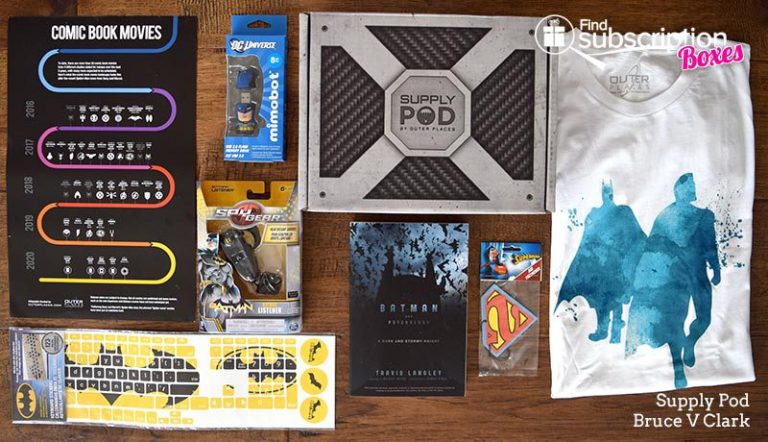 The Bruce V Clark Supply Pod was a great collection of sci-fi goods honoring two of our favorite caped crime-fighting heroes. If you missed Batman V. Superman in theater, you can pick up the DVD and choose your side. The hero item of the Bruce V Clark box is the exclusive t-shirt featuring Batman and Superman. We love that it's white, which makes it perfect for Summer geek attire.
Supply Pod went technical with this box, too. We've come to expect really unique items in our Supply Pod boxes and with this box, they delivered the Spy Gear listening device. If you've ever wanted to hear what people might be saying across the room, this gadget is for you. There were two Batman themed computer items as well. The Mimobot Batman USB drive is perfect for taking files and photos with you on-the-go. The Batman Keyboard stickers easily take boring keyboards to super keyboard status.
One of the other things we like about Supply Pod is that they usually include a book or poster that's interesting and informative. This month's Supply Pod poster featured a timeline of some of our favorite comic books that will be hitting the big screen in the next few years.
Finally, the Batman and Psychology book offers a unique perspective into Batman, why he is who he is, and why fans love him. Author Travis Langley, attempts to answer some of the questions we've had about Batman and how he thinks, while tying it into real-life psychology.
What was your favorite Supply Pod Space Exploration box item?
The August 2016 Supply Pod theme is Warp Speed. Get a sneak peek!
Supply Pod Coupon Code
Join Supply Pod today and save 10% off any Supply Pod subscription when you use Supply Pod coupon code FIND10 at checkout.