Supply Pod from Outer Places is a monthly subscription box for science fiction fans. Every other month, Supply Pod delivers a themed box with a new sci-fi theme. With today's Supply Pod review, we're unboxing the May/ June 2016 Supply Pod from Outer Places box. The Supply Pod June 2016 theme was Space Exploration!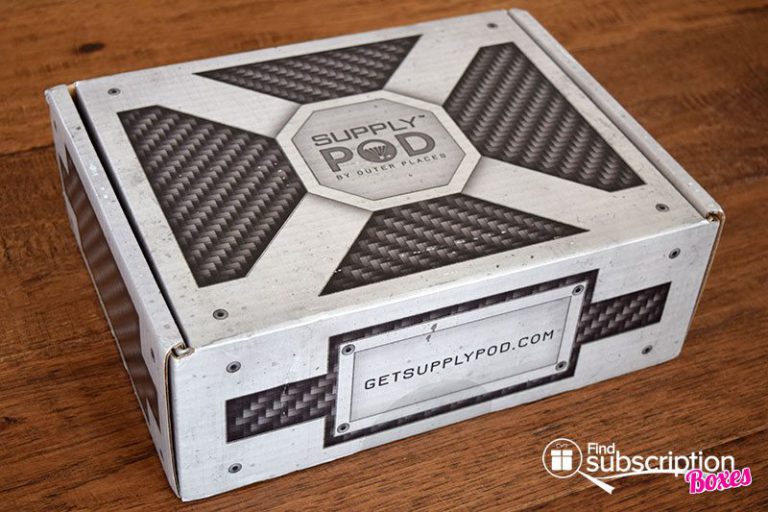 Here's a first look inside our Space Exploration June 2016 Supply Pod.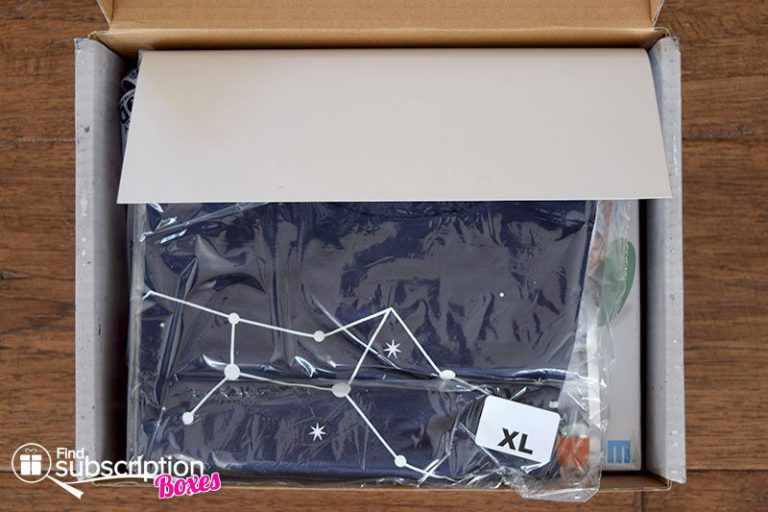 Inside the Space Exploration Supply Pod June 2016 Box
There were 8 sci-fi goodies in our May/ June Supply Pod from Outer Places Space Exploration box.

Supply Pod and Phoenix Comicon Constellation T-Shirt
Astronaut Neapolitan Ice Cream
IDW's Mars Attack: Occupation #3 Comic Book with EXCLUSIVE Variant Cover by John McCrea
Green Science Solar Rover
Where My Probes At Poster
Metal Earth Space Shuttle Discover 3D Laser Model
Space Blanket
Phoenix Comicon 2016 Lanyard
Space Exploration June 2016 Supply Pod Box Review Wrap-Up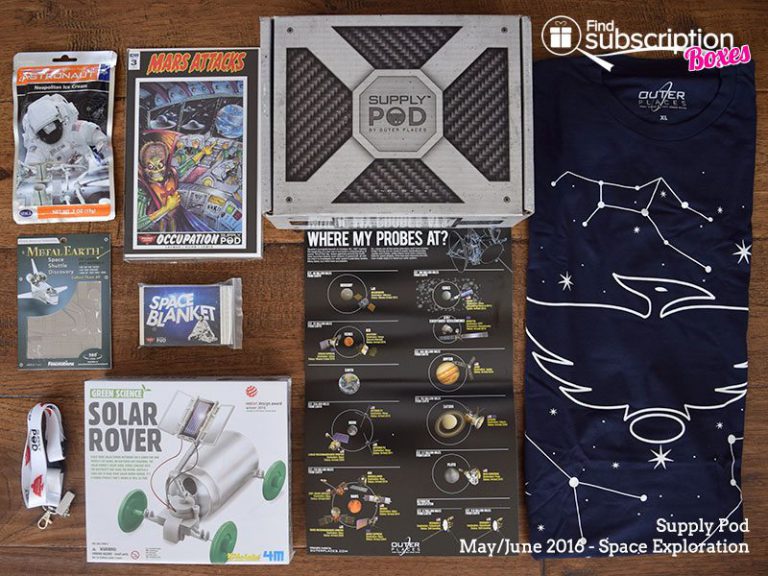 Once again Supply Pod has delivered another collection of unique and creative sci-fi goodies with the Space Exploration Supply Pod June 2016 box. This month's box featured several exclusive sci-fi collectibles as part of last month's partnership with Phoenix Comicon. We love star-gazing and the exclusive Phoenix Comicon shirt honors the celestial orbs that light-up the sky. For those who track satellites, the Outer Places Where My Probes At poster lists some of the active planetary and lunar probes inside and beyond our solar system.
The Space Exploration Supply Pod also had two fun build projects in the box. The Solar Rover kit is a reddot design award winner that uses sunlight to power your own solar rover. The kit provides all the pieces you need to turn a soda can into a solar-powered vehicle! The other build is a laser cut Space Shuttle Discovery model. You pop out the metal pieces and assemble them to create a 3D model of the now retired space shuttle.
The Mars Attacks Occupation #3 comic book has exclusive cover artwork. In this issue, the Martians have attacked and rule over humanity until Ruby Johnson decides it's time to fight back. Space food isn't just for astronauts thanks to Supply Pod. The Neapolitan Ice Cream gives you a taste of the freeze-dried food used on NASA missions.
What was your favorite Supply Pod Space Exploration box item?
Supply Pod Coupon Code
Join Supply Pod today and save 10% off any Supply Pod subscription when you use Supply Pod coupon code FIND10 at checkout.