Supply Pod from Outer Places is a monthly subscription box for science fiction fans. Every other month, Supply Pod delivers a themed box with a new sci-fi theme. With today's Supply Pod review, we're unboxing the Supply Pod The Martian October 2015 box from Outer Places.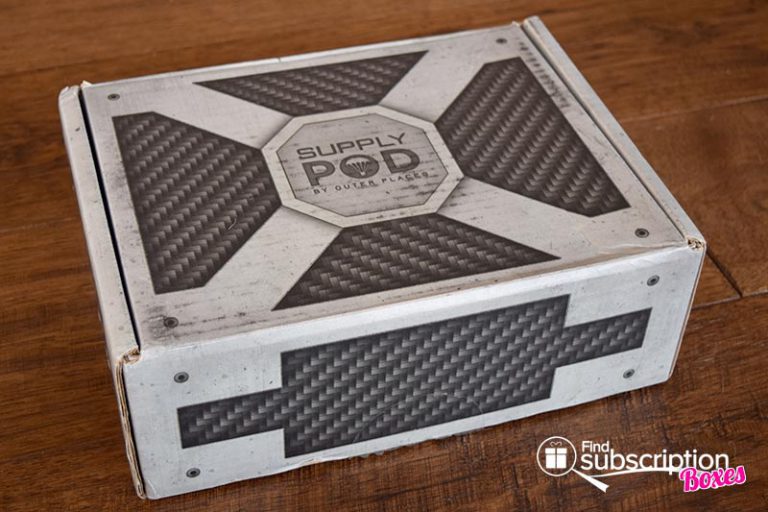 Supply Pod included a product flyer describing each of the Martian themed items in the science-fiction subscription box.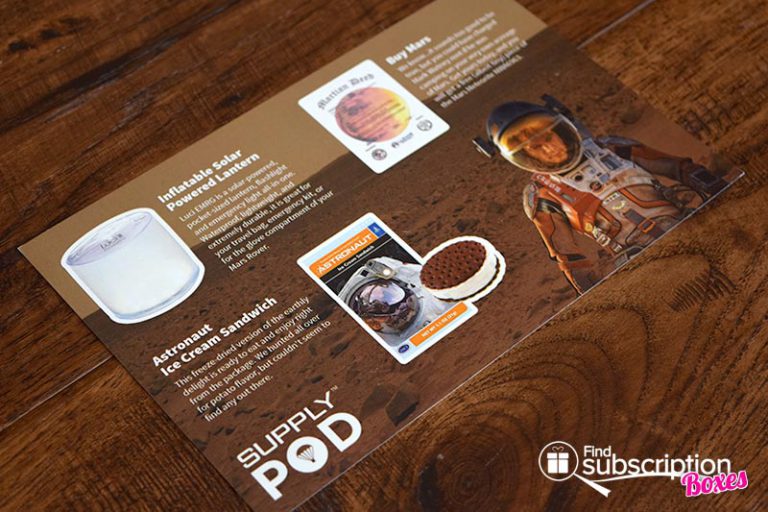 Here's a first look inside our The Martian Supply Pod.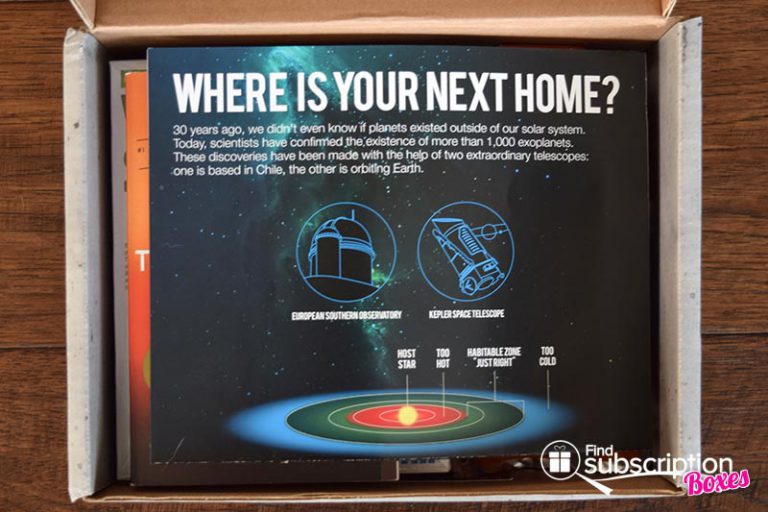 Inside the Supply Pod The Martian Box
There were 8 sci-fi goodies in our October 2015 Supply Pod from Outer Places The Martian box.

Green Science Weather Station
Alien vs. Predator: Fire and Stone #1
Astronaut Foods Astronaut Ice Cream Sandwich
The Martian by Andy Weirs
Magnifier Spaceman
Inflatable Solar Powered Lantern
Foam Space Gliders
Where is Your Next Home Poster
Supply Pod The Martian Box Review Wrap-Up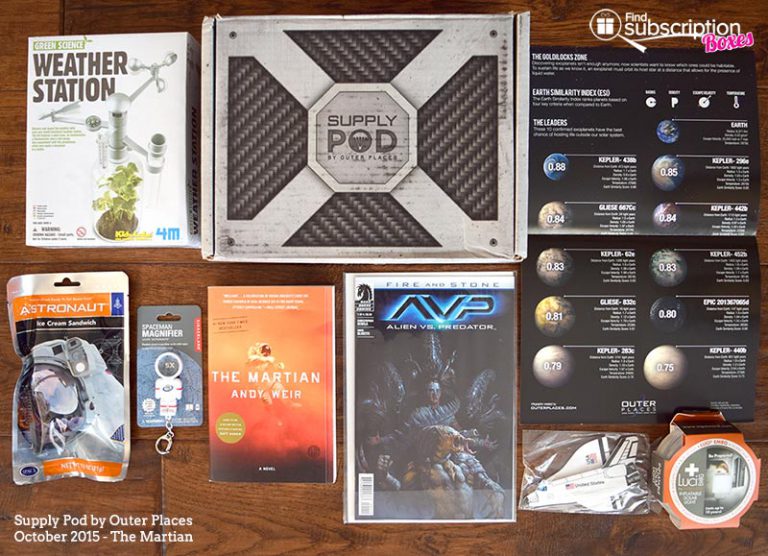 The Martian, starring Matt Damon, was a big hit at the box office and it was exciting to get a piece of the Mars action with The Martian Supply Pod. First up is a paperback copy of The Martian by Andy Weirs. A New York Times best seller, this book follows botanist and mechanical engineer Mark Watney's quest for survival after being stranded on Mars just days after his arrival. We're looking forward to reading the original version of this Mars survival story as film adaptations often stray from the stories as written. The other sci-fi collectibles in this box seemed inspired by the things you would need to survive on Mars.
Supply Pod usually includes a science/technical item in their boxes. The Green Science Weather Station is a multi-function kit that has a wind vane, thermometer, rain gauge and anemometer. (An anemometer measures wind speed.) You can also attach it to a plastic bottle to create your own terrarium and grow a plant inside using the greenhouse effect. The inflatable solar-powered lantern is a must-have for any home emergency kit. Made with a durable, waterproof plastic, it's a lantern, flashlight and emergency light all-in one. The lantern uses 4 LED lights, powered by solar panels on top, to light up 10 square feet for up to 7 hours.
While waiting for your space shuttle rescue, the Astronaut Ice Cream sandwich is a great treat. Freeze-dried and ready-to-eat out of the bag, space snack consists of vanilla ice cream sandwiched between two chocolate wafers. Astronaut Foods is even used on real NASA missions! For some light reading, you can read the Alien vs. Predator comic book by Dark Horse Comics. In Fire and Stone Issue #1 the crew of the Perses discovers a new danger on board and are quickly in the middle of a battle between predators and prey.
The Spaceman magnifier is more than just a 5x magnifying glass. It also has a bright LED light you control with a small button. Magnifying glasses can be used to start a fire with the power of the sun, which makes this another handy survival item. The next item is a 5″ foam space shuttle that assembles easily for some fun space shuttle flying action.
Finally, the Where is Your Next Home poster by Outer Places gives a look at the potential exoplanets that could be habitable by humans (or other life!)
What was your favorite Supply Pod The Martian box item?
The September/ October 2016 Supply Pod theme is Time Travel. Get a sneak peek!
Supply Pod Coupon Code
Join Supply Pod today and save 10% off any Supply Pod subscription when you use Supply Pod coupon code FIND10 at checkout.