The Englishbox is a bimonthly book box for lit lovers! Each month, you will receive a classic or best selling novel, as well as an activity guide, a chapter cheat sheet, and some bookish goodies. Today I will be reviewing the Mystery & Mischief Englishbox. The outside of the box is attractive, and features the box's colorful logo.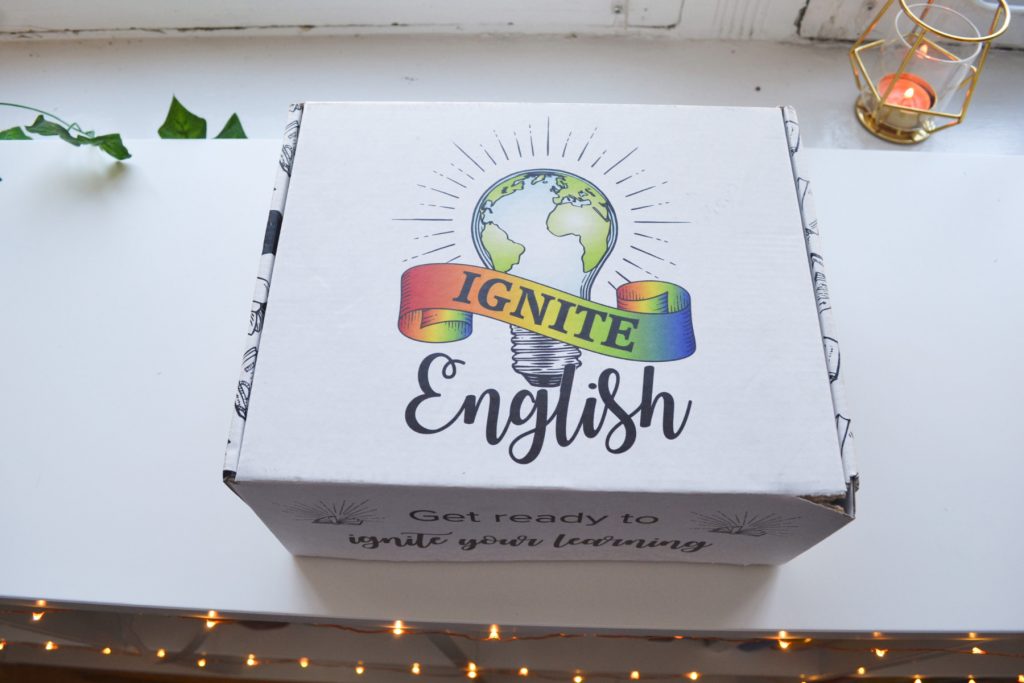 The box contained plenty of packing material, and each item arrived in perfect condition.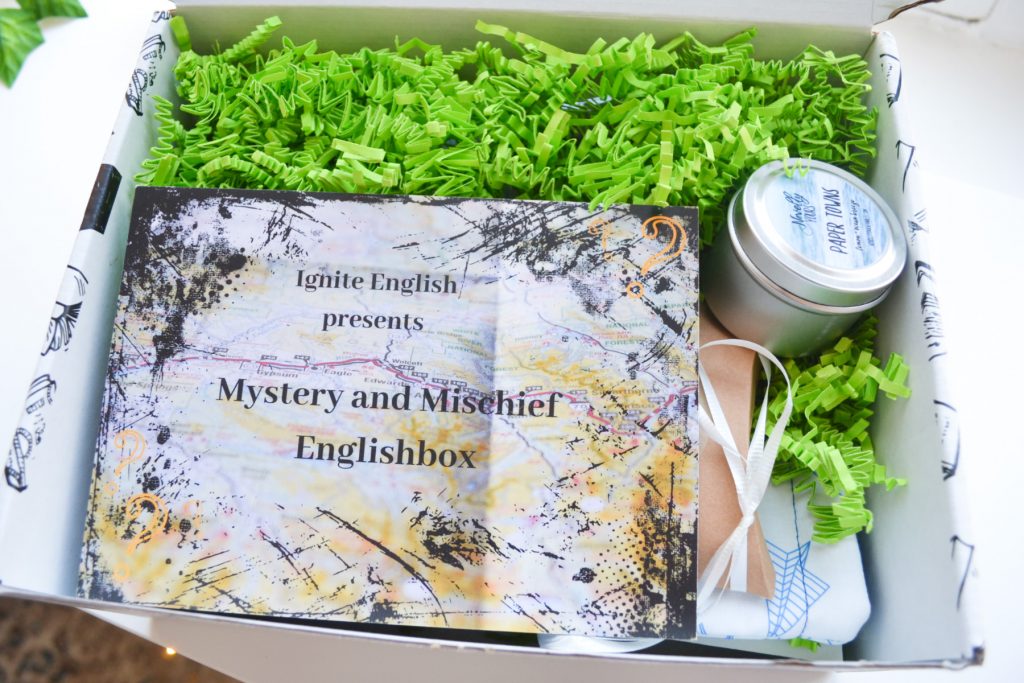 The Englishbox contained a handy product list, but it was still able to retain a sense of surprise through their mystery items! They included two mystery items, which can be opened as you progress through the book. I really love this idea, because it makes the reading come to life!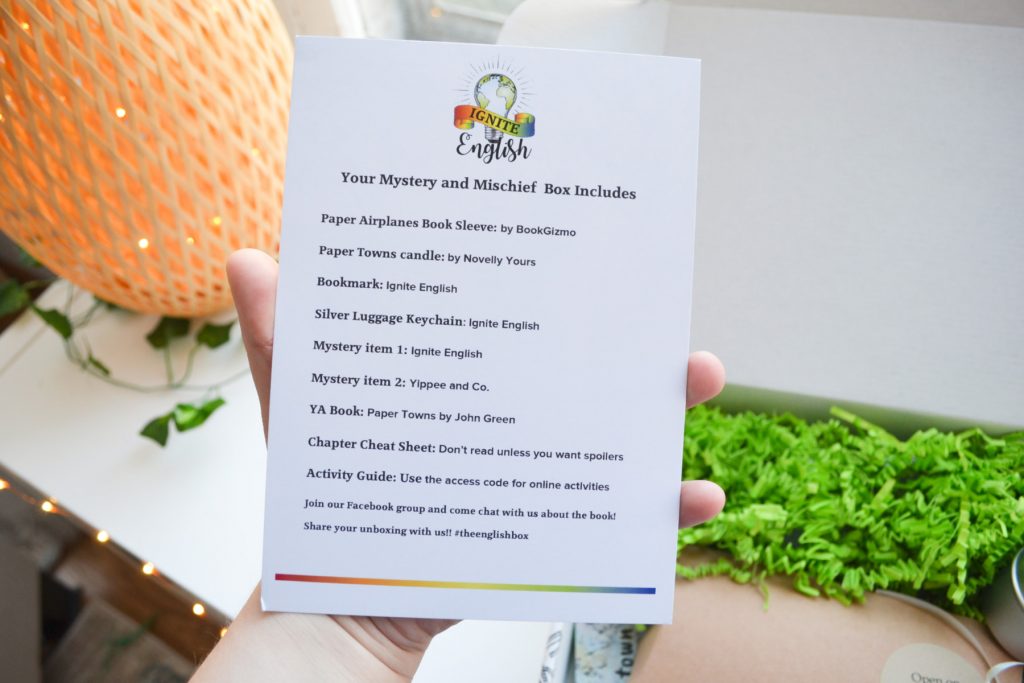 The featured book in the Mystery & Mischief Englishbox is Paper Towns by John Green. I read this book several years ago, and I remember loving it. However, I don't recall very much about the plot, so I was excited to have a fresh re-read!
"Quentin Jacobsen has spent a lifetime loving the magnificent Margo Roth Spiegelmnan from afar. So when she cracks open a window and climbs back into his lie – summoning him for an ingenious campaign of revenge – he follows. When their all-nighter ends and a new day breaks, Margo has disappeared. But Q soon learns that there are clues – and they're for him. Embarking on an exhilarating adventure to find her, the closer Q gets, the less he sees the girl he thought he knew.
If you aren't familiar with John Green's work, you are in for a treat. His books are easy to read and the characters are intriguing. Green addresses important topics such as depression, heartbreak, and cancer. I typically steer clear from contemporary fiction, and focus more on fantasy and science fiction. However, John Green always manages to suck me into his characters' lives.
After re-reading Paper Towns, I realized that I see it a lot differently now than I did at 18. But, isn't that the beauty of books? As you change, your perspective of characters change as well. You begin to face-palm at the character's choices, when you used to cheer for them. Each re-read feels like a completely new experience. Even though the book didn't feel the same, I still thoroughly enjoyed it and devoured it in an afternoon. If you are into mystery and crave a little angst, I would recommend checking it out!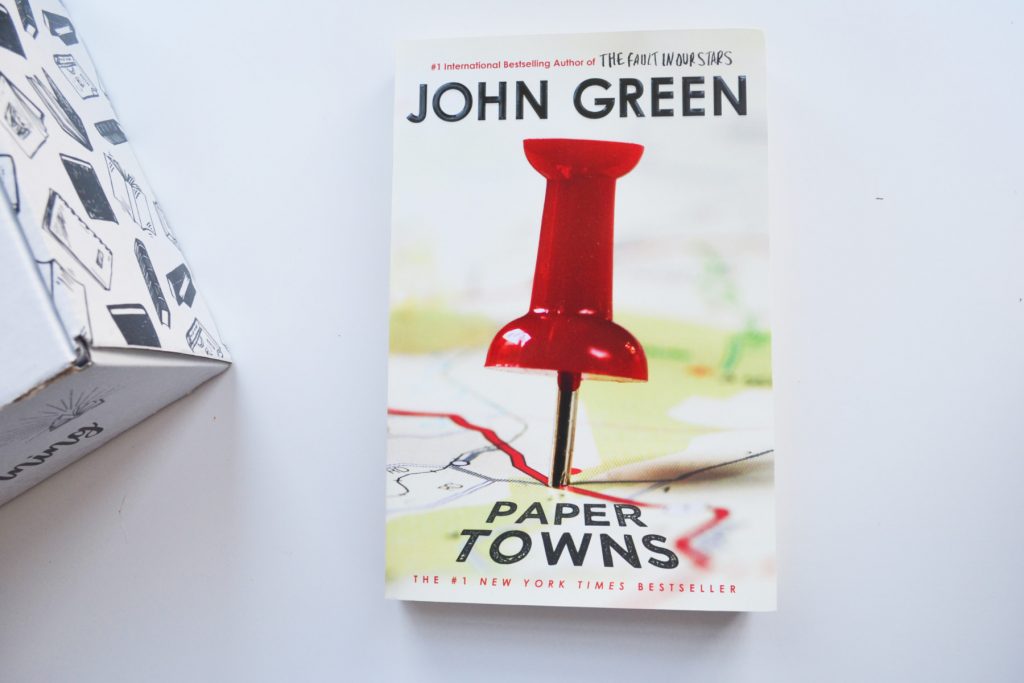 \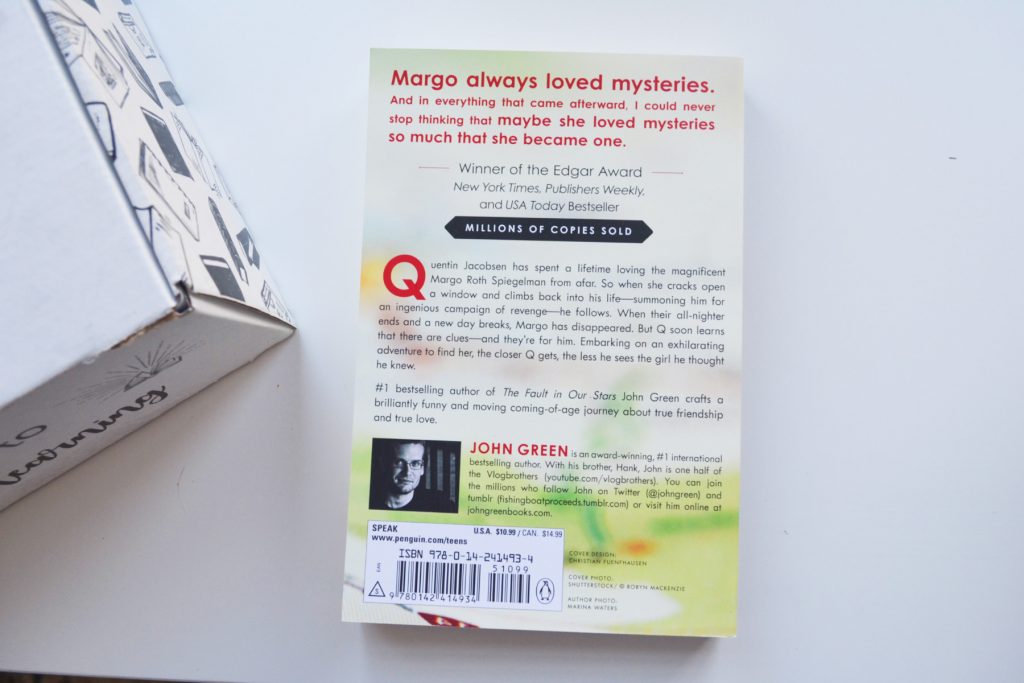 The Englishbox also contained an activity guide with portions to complete before, during, and after you read the book. It is chock full of discussion questions and literary device connections, and it even has a section where you can keep track of the clues you uncover about Margo! This feels like it is aimed towards middle and high school students, but it could also be fun to complete with a YA-themed book club.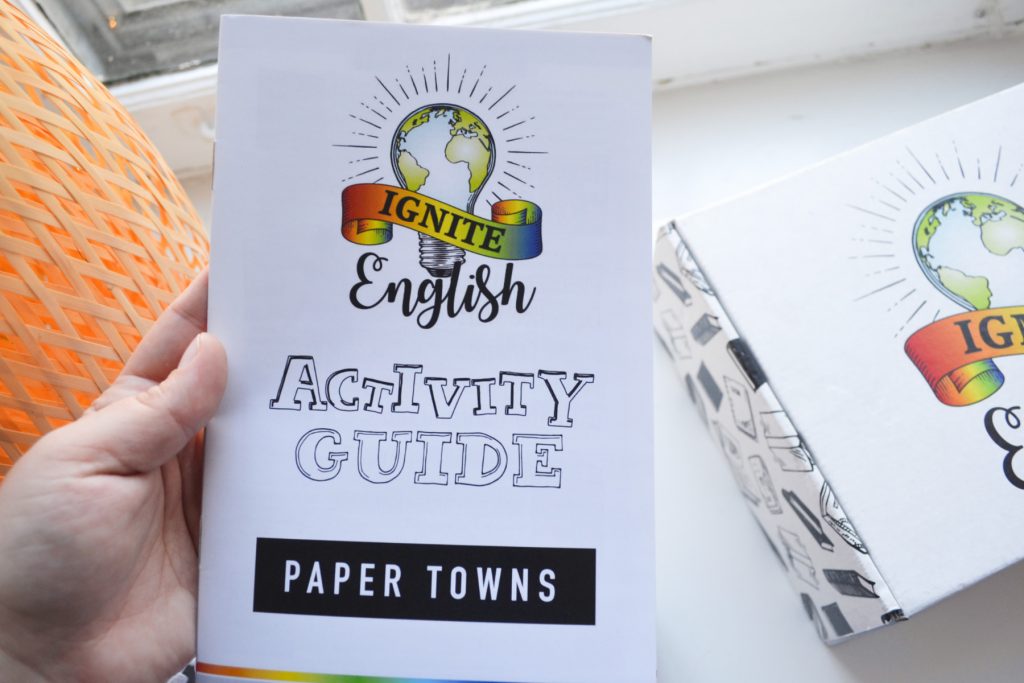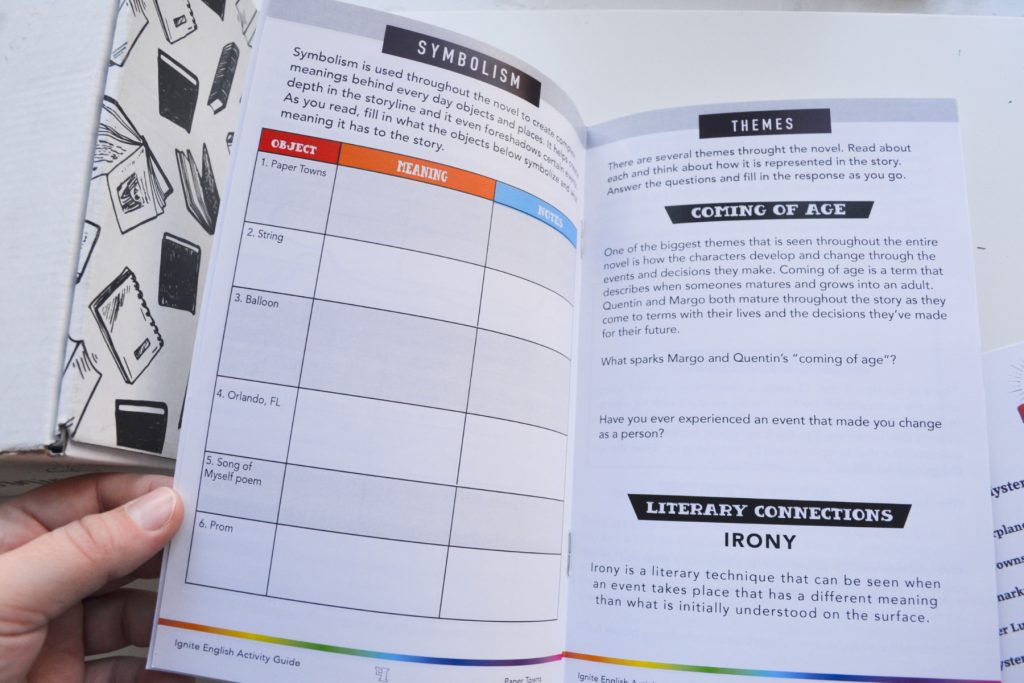 There was also a Chapter Cheat Sheet, which a detailed synopsis of the book.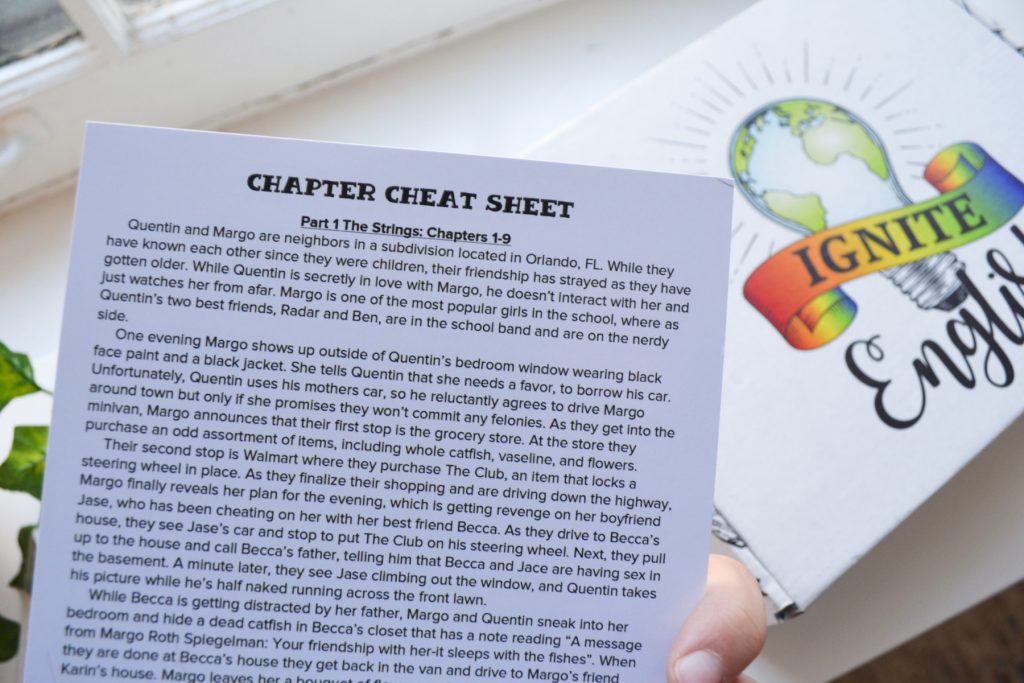 Okay, now let's look through the extra goodies included in the box!
The Mystery & Mischief box included a Paper Towns candle from Novelly Yours. The candle smells of lemon & ocean breeze, and is soooo relaxing. This is exactly the sort of scent I like to have burning in my kitchen – a little citrusy, and super fresh.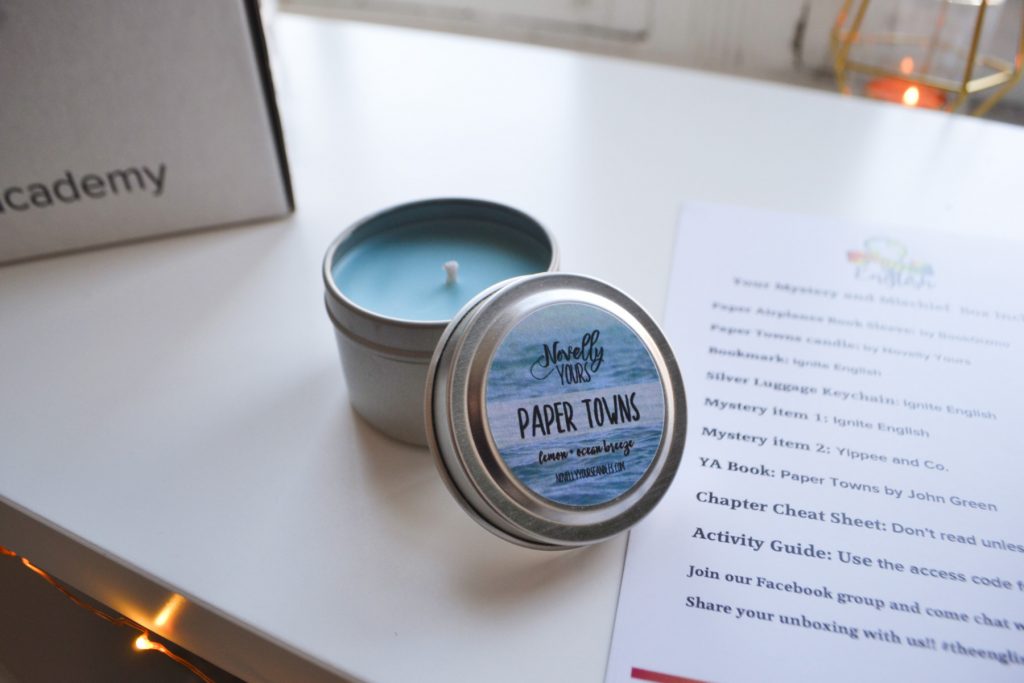 The next item I received was a bookmark created exclusively for this box. It contains a quote from Paper Towns, and the background is a blurred map. It is pretty standard as far as bookmarks go, but I seem to always be in need of another bookmark. I'm quite happy to add this one to my collection!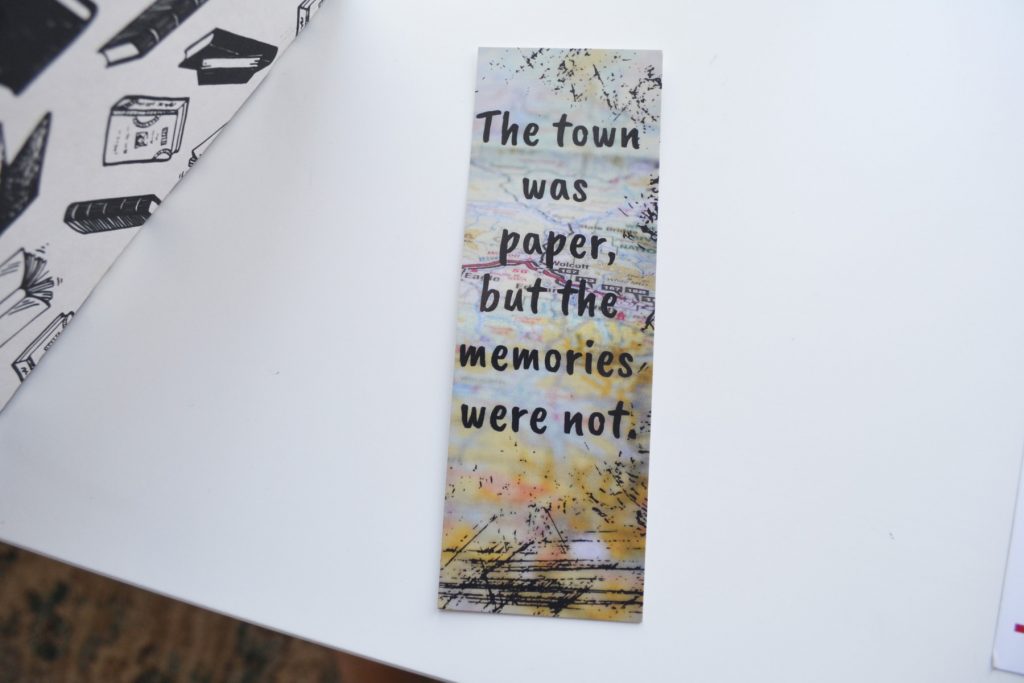 I am so excited about this next item, because it introduced me to a really cool company: BookGizmo. They sell book sleeves that keep your book safe from damage when you travel with them. I've had one too many instances of pulling a book out of my purse, only to realize that the cover has wrinkled. BookGizmo has many unique designs – this one features cute paper airplanes. How fitting!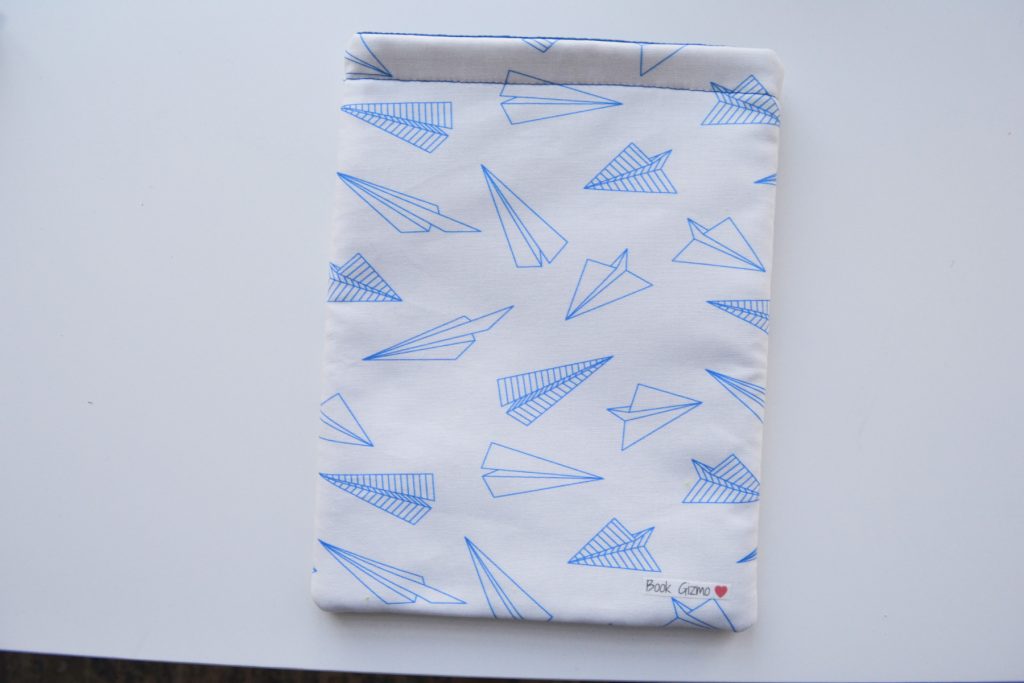 The next item is another box-exclusive product. This is a cute suitcase key chain, which perfectly embodies Margo's adventurous spirit. I have also been bitten by the travel bug, so I love the key chain! I plan on attaching it to my go-to carry on bag.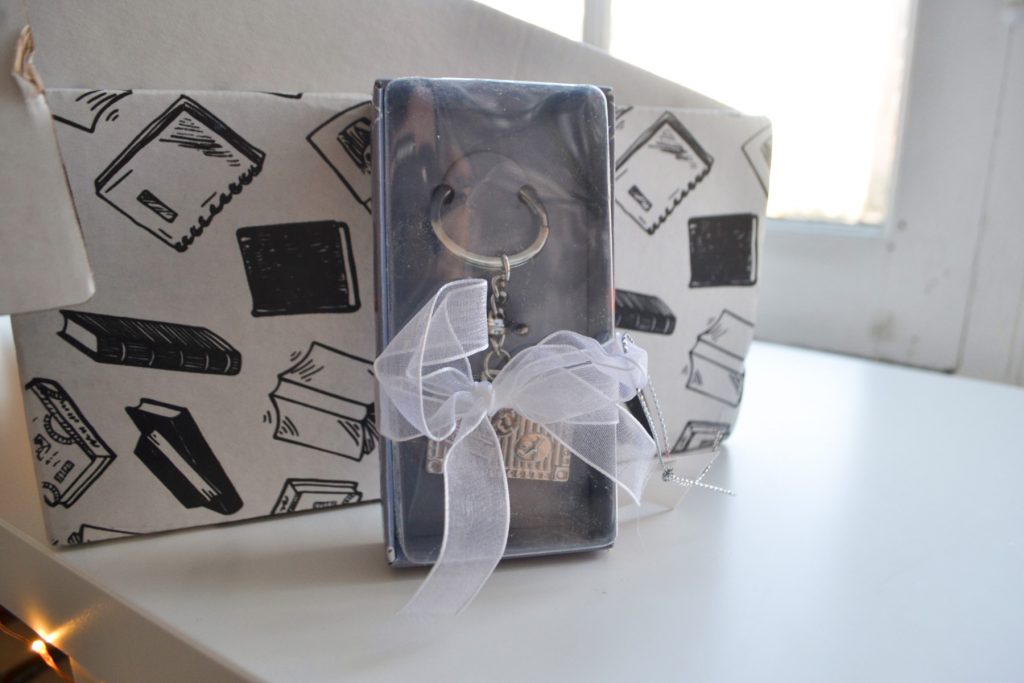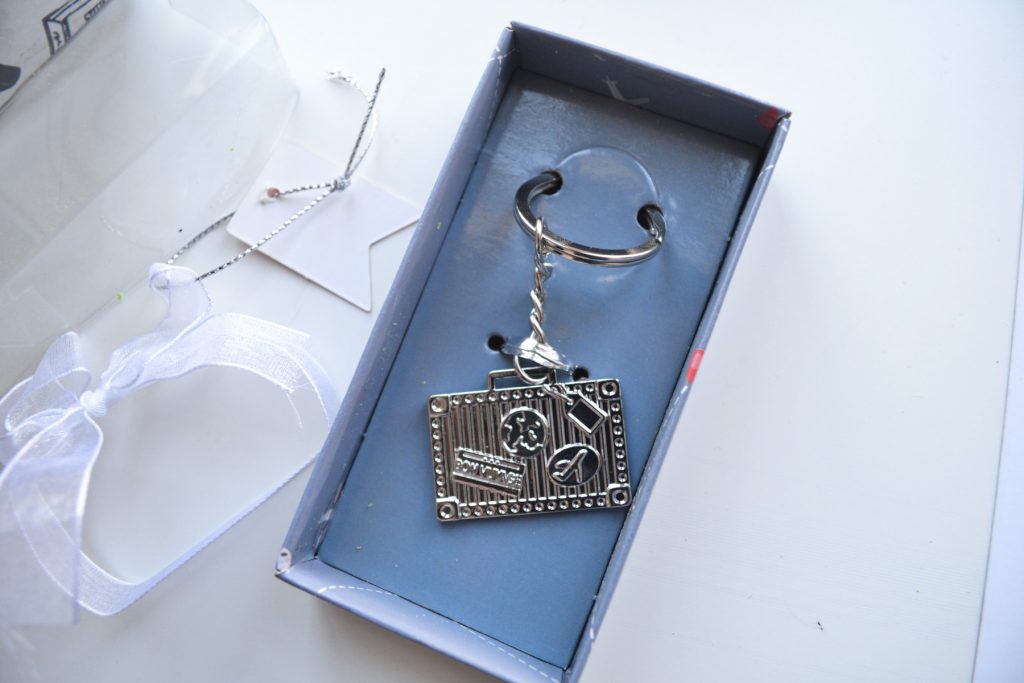 Now let's look at this month's mystery items!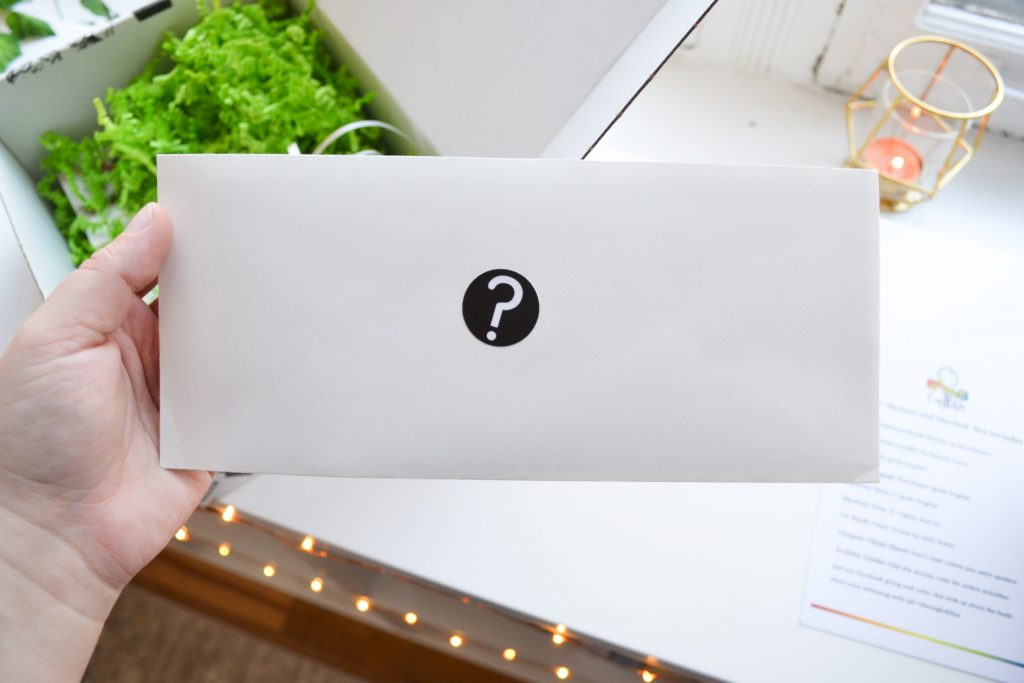 First, I received an excerpt of Song of Myself, which is a poem from Walt Whitman's Leaves of Grass. This poem is referenced in Paper Towns ; Margo left clues as to her whereabouts in Whitman's works, among others. This particular excerpt was taken from the sixth section of the poem, which speaks on the inter-relatedness of life.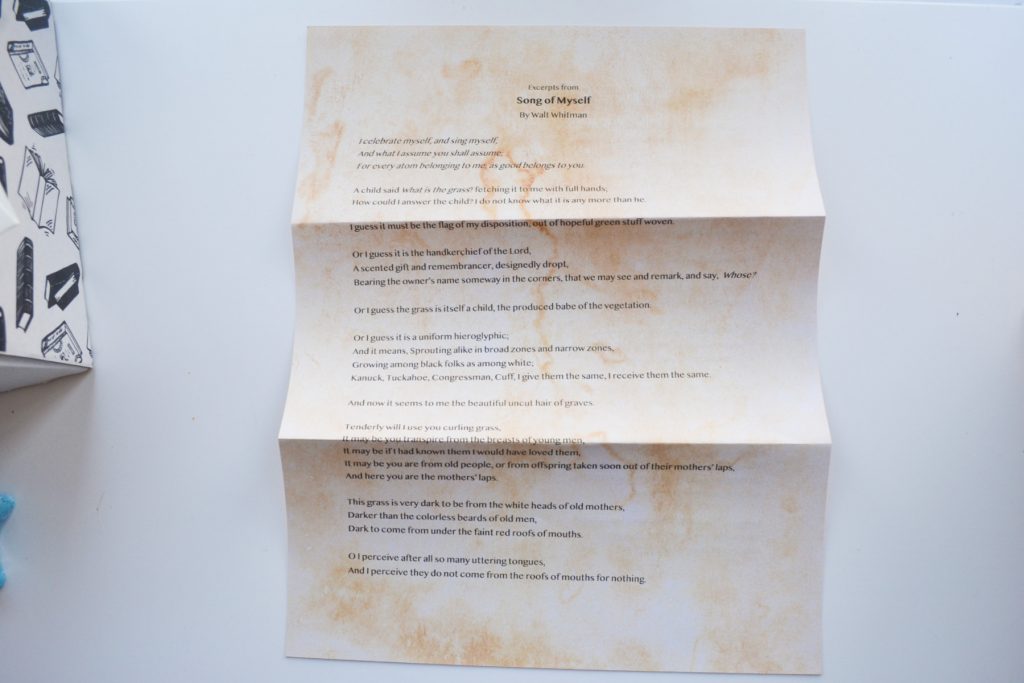 The next mystery item was a fish-shaped soap from Yippee & Co, referencing a line from the book: "Your friendship with her – it sleeps with the fishes." I don't want to spoil too much, but let's just say it was a bad-ass, revenge driven quote from Margo.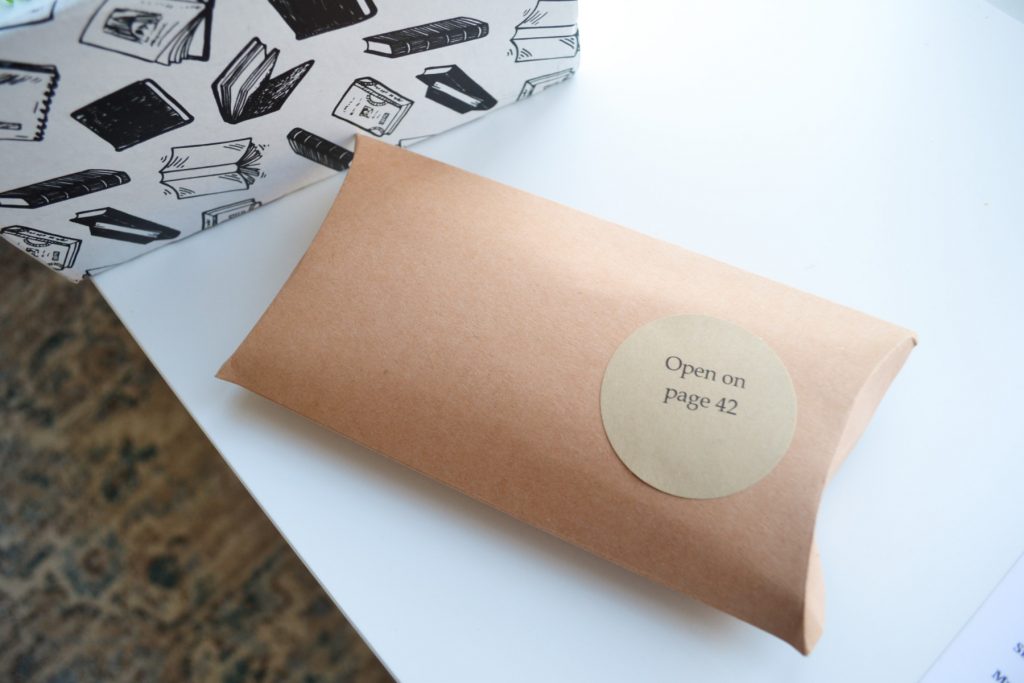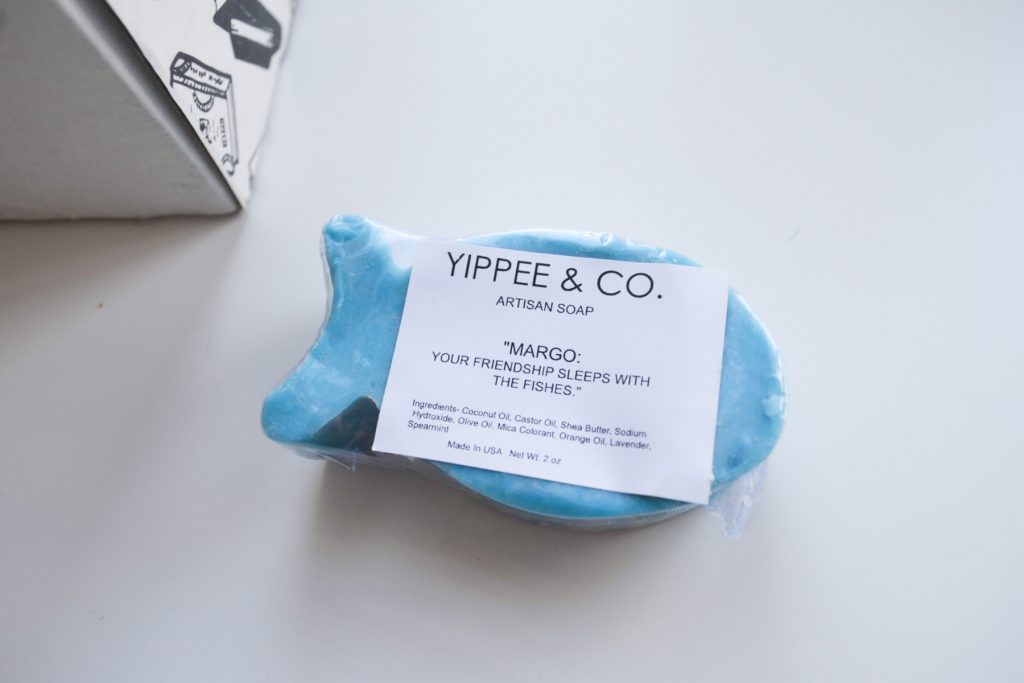 And that was everything inside the Mystery & Mischief Englishbox! I was very impressed by how the items fits so well with the chosen book, and I enjoyed the bookish items. Ignite English's Englishbox is geared towards high school students, and is curated by certified teachers with the aim to increase literacy skills. So, this box definitely felt a little young, and may not be the subscription for an avid adult reader looking for a new read each month. However, if you are ordering this book for a student, I really think they would enjoy it. The activity guide is thought-provoking, and Ignite English does a great job of creating an engaging experience that is educational while still being FUN!