The Ms. Collection is a personal styling and rental service for women. A team of stylists will tailor each pack to you, using your sizes, preferences, weather, and feedback as their guide. You can enjoy the styles sent for as long as you like. Keep what you love and return the rest. Plans start at $59/month, and includes free shipping both ways.
Know a special man in your life who would benefit from this styling service? Check out their brother service, The Mr. Collection.
I tried The Ms. Collection for the first time in December, and today I am excited to be able to review them again!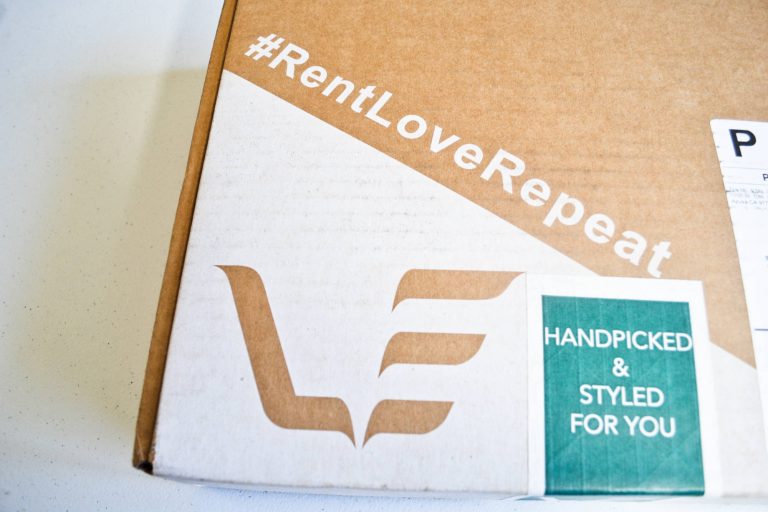 The clothes in January's pack were spotless and folded neatly in the box. The Ms. Collection included an insert with pricing information for each item, and a handwritten note from my stylist. I had a different stylist this time – Eva instead of Kortney. I really loved Kortney's picks last time and her level of personalization, but I am excited to see Eva's vision for me!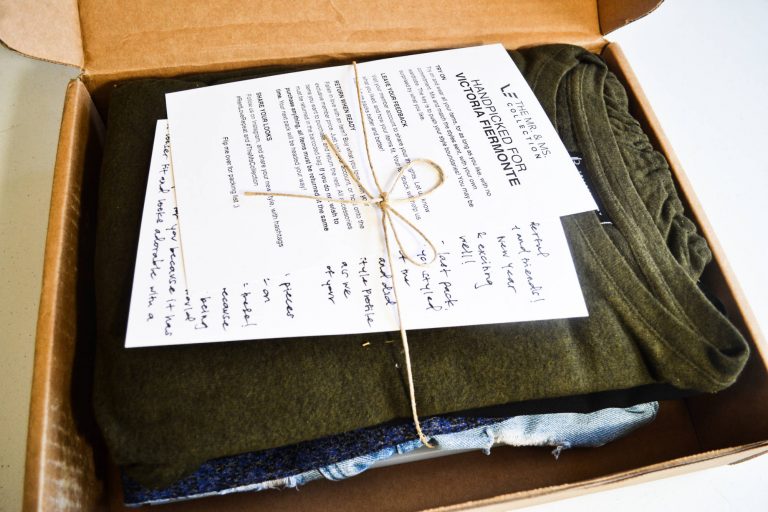 Here's a look at the Ms. Collection insert; the front gives an overview about the project and explains how you can try on the clothes, leave feedback, and return them when ready.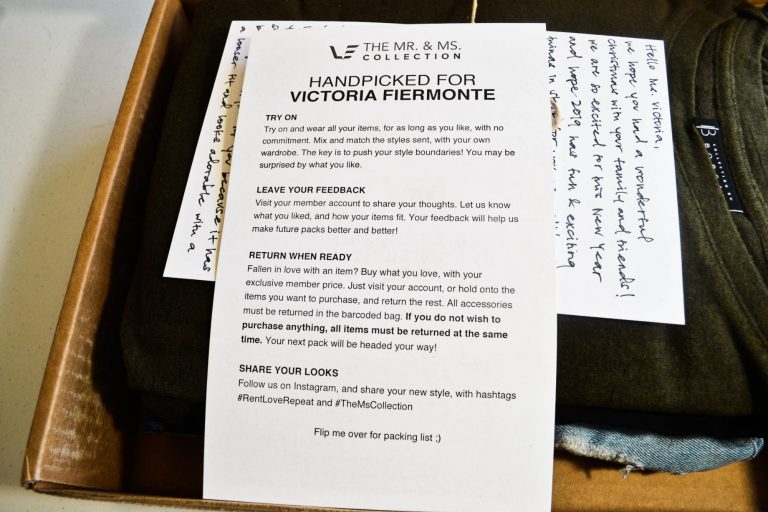 The opposite side of the insert listed prices for each item of clothing. January's box contained $270.90 worth of clothing. If I wanted to keep the whole box, it would cost $213.29.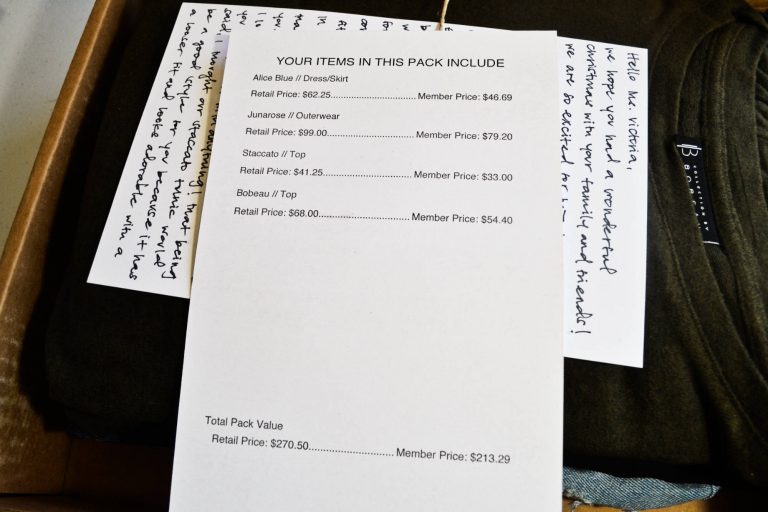 Here is the note from my stylist. Eva explained that they took my feedback from last month into consideration when selecting January's picks. I love that The Ms. Collection actually tries to improve upon your experience each month. I have tried other styling services that send me the same style of shirt every month, even after I leave feedback that I don't like them.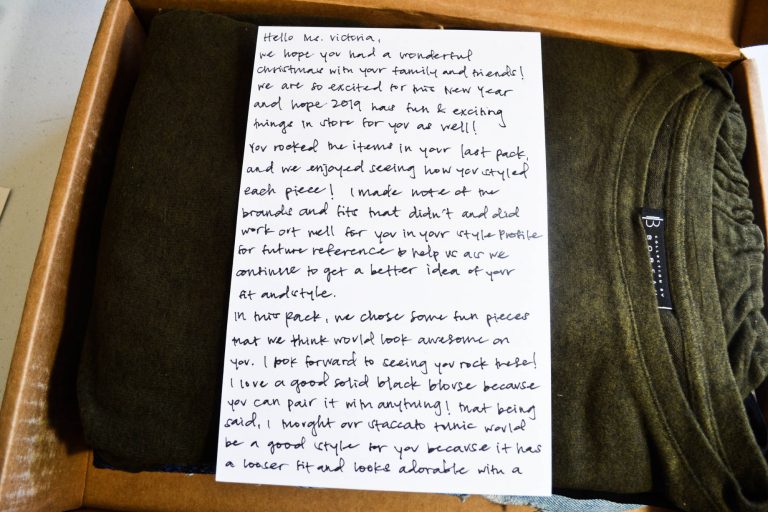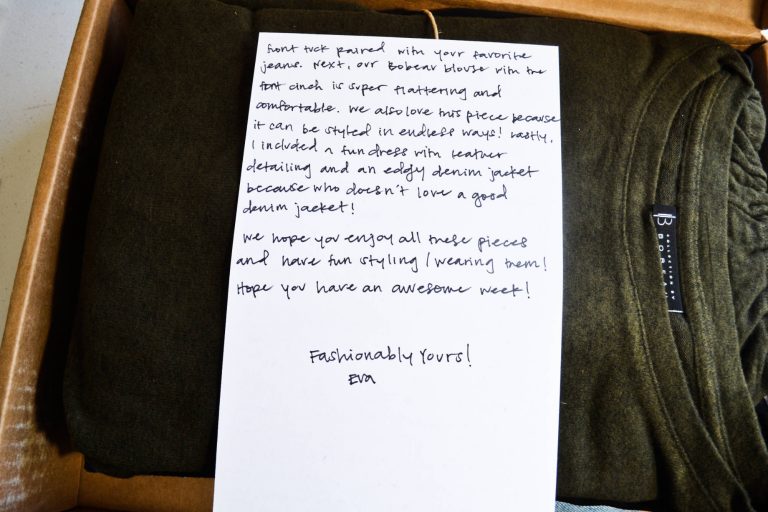 Now, on to the clothes!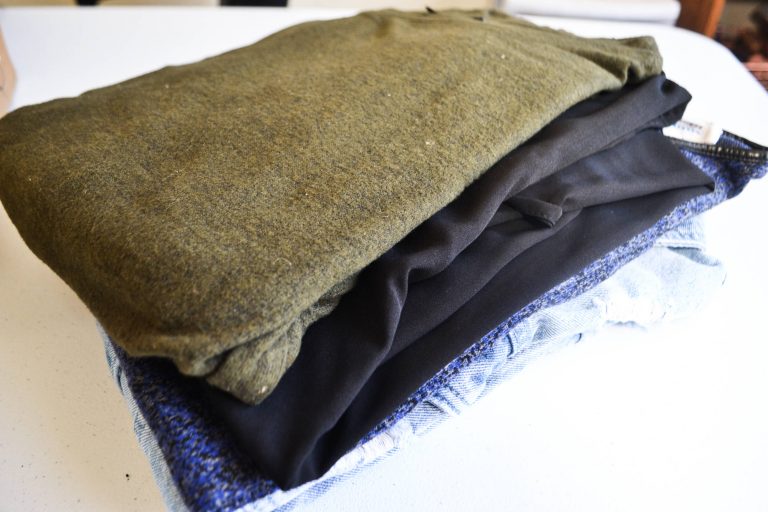 The Ms. Collection sent me the most gorgeous denim jacket by Junarose! The jacket is a size XL, and has a retail value of $99. It's a faded wash, with grungy detailing on the sleeves and the body. The buttons are copper, and have little brackets on them. I am obsessed with the style of this jacket – and even more obsessed with the fact that it fits! I prefer wearing it open, but I can actually button it over my chest (which usually doesn't happen).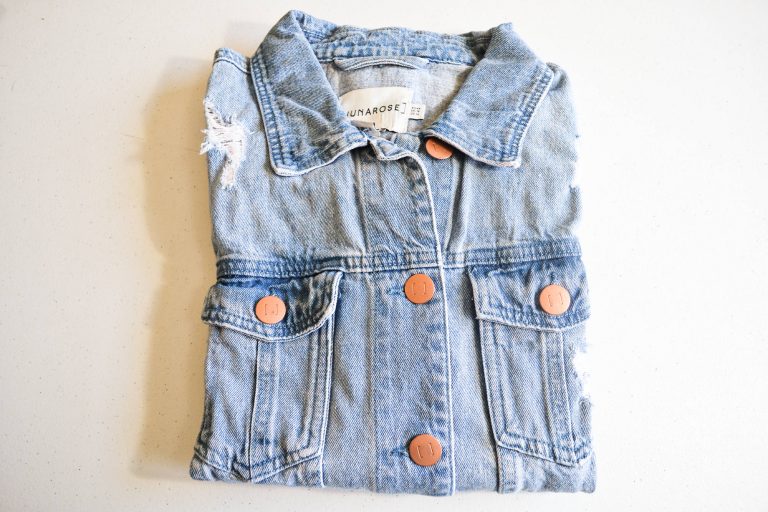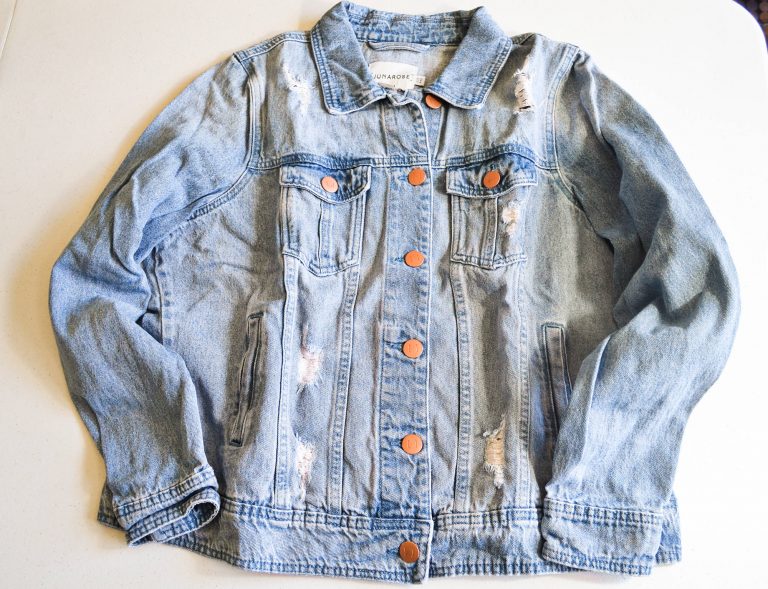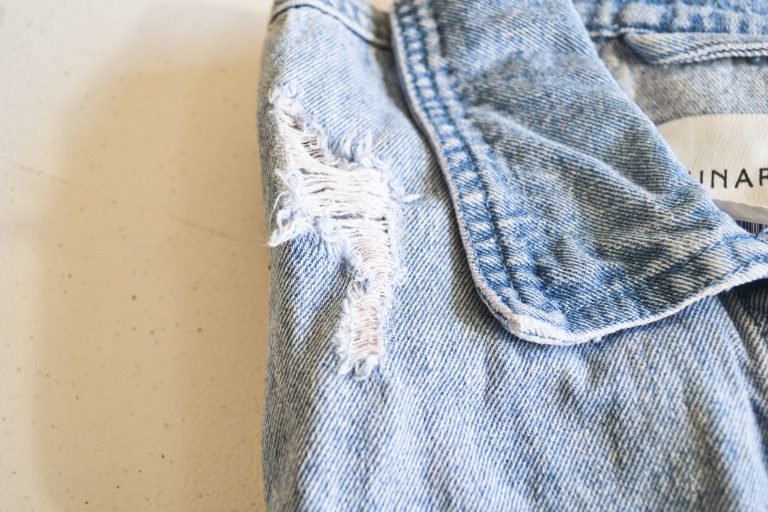 I LOVE these buttons! They are a pain to re-button, but that kind of comes with the territory of sturdy denim.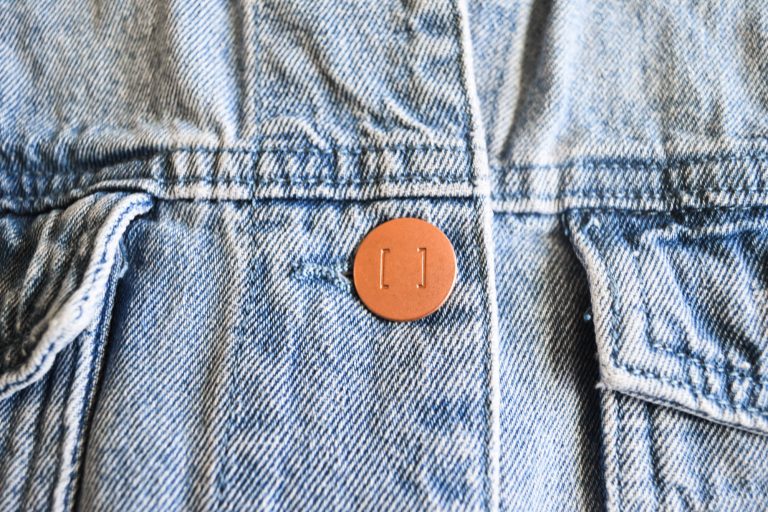 We went through a little bit of a warm spell before a snowstorm hit St. Louis, so I was able to wear this jacket out on a date. Now that I'm looking at this picture, I'm surprised by the slimming effect the jacket has on my shoulders. I've lost 10 pounds since my last box, but my shoulders are still a sensitive spot for me. The more I write about this jacket, the more I want to keep it!
The next item I received was this funky dress from Alice Blue. It's a size Large, and has a retail value of $62.25. The pattern of the dress is kind of hard to describe; it kind of reminds me of the speckled blue commonly found in elementary school carpets (minus the crayons, glue, and boogers). In all seriousness, I dig the pattern, and I think the pleather trim is super cool. There is a large pleather strip that runs right down the side, bringing an unexpected element of bad-assery to the dress. If you paired this dress with a black motorcycle jacket and some chunky black boots, you'd be set.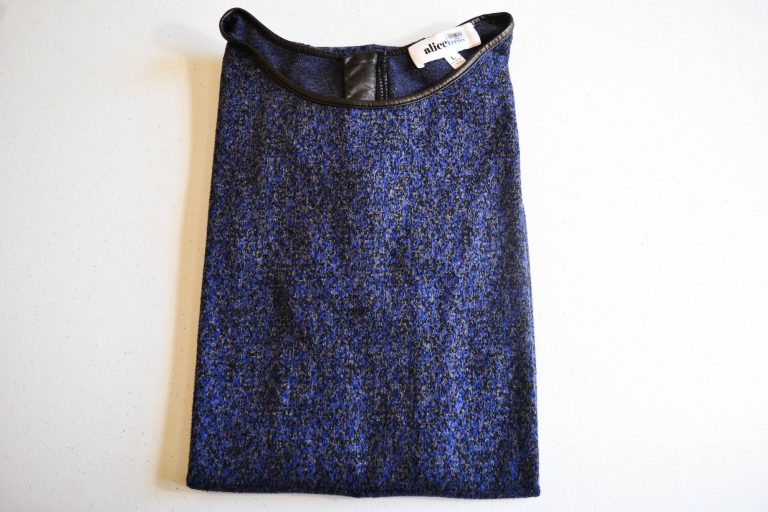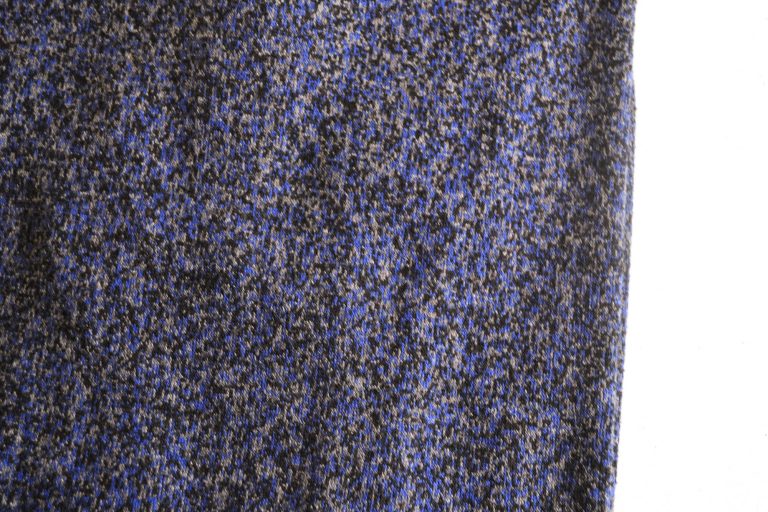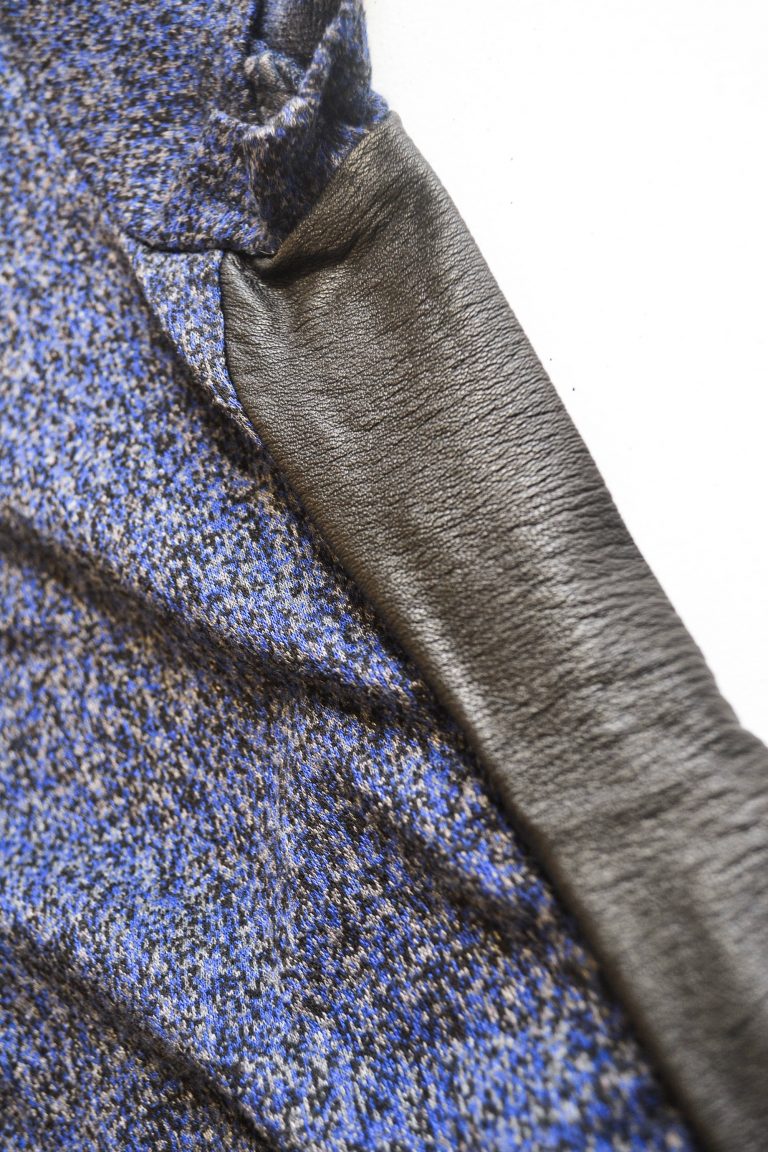 My stylist took last month's review into consideration when picking out this dress. I couldn't even zip December's dress, so she picked one with a stretchier fabric. This one fit my chest nicely, but was  a little loose around my midsection.
Here it is from the side:
And a shot from the back. The material kind of bunches up around my mid-back. Even if I pull the dress down, it just springs back up and wrinkles.
Now, I am fully aware that I have a difficult body to dress. The fact that this dress managed to fit me this well is shocking! I usually have to avoid dresses with even the slightest semblance of structure. All the dress really needs is a way to cinch in the waist and hide the bunching in the back – and the denim jacket does the trick perfectly! I absolutely love the look of this outfit.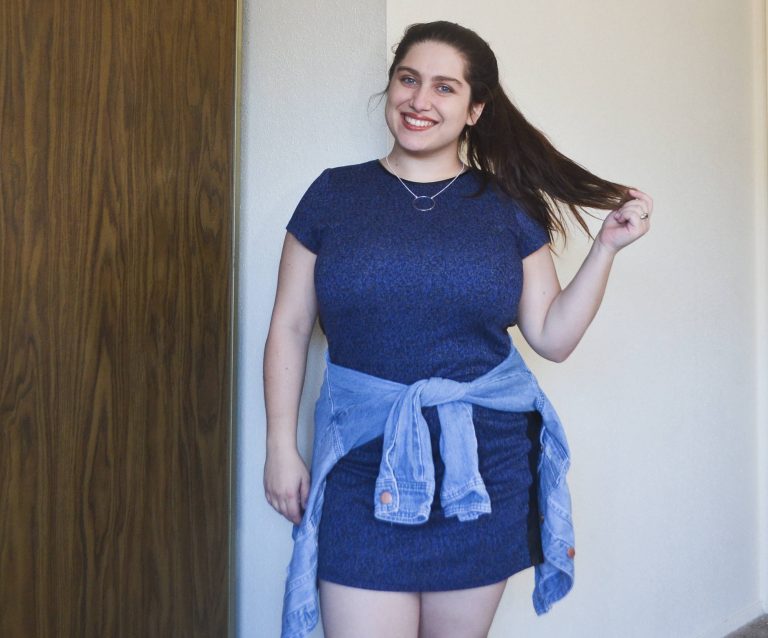 The next item I received was this flowy black top from Staccato, which has a retail value of $41.25. I own a very similar top in navy blue, so I already know that this is a style that I love. This black top is quite a bit longer and looser, and could probably be used as a tunic dress if I wore some leggings underneath.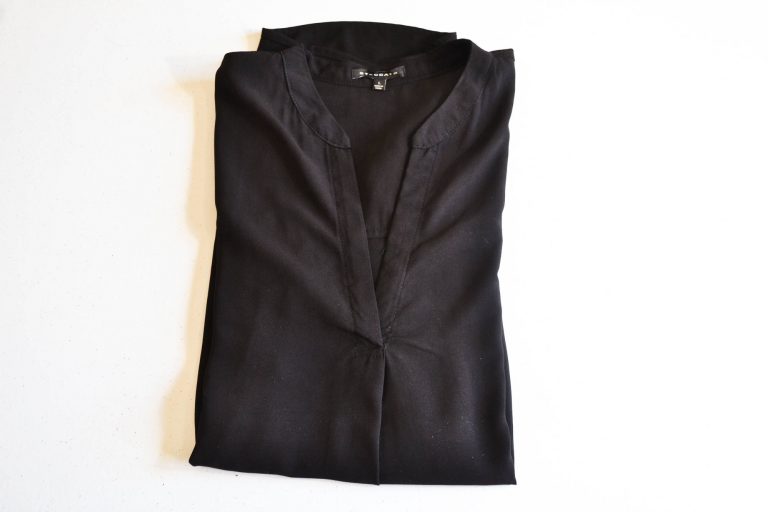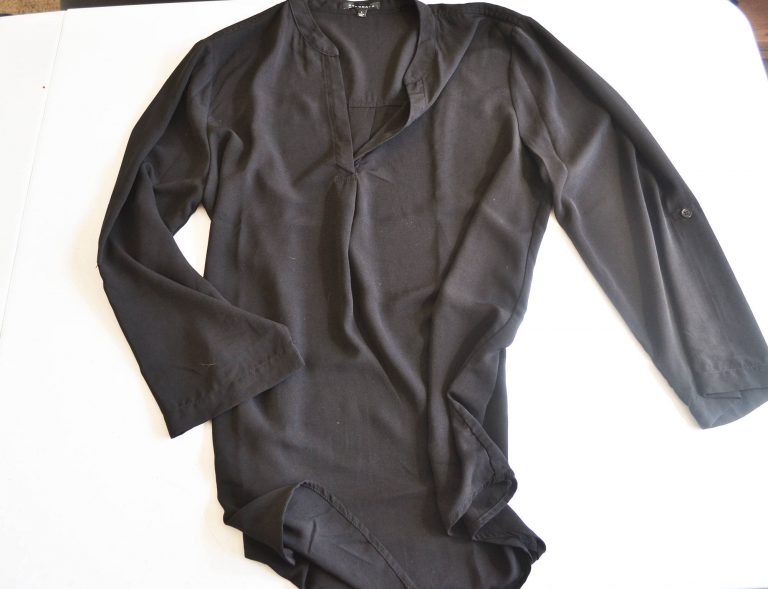 The material of the shirt is so soft and silky! Here's how it looks untucked from the front and back.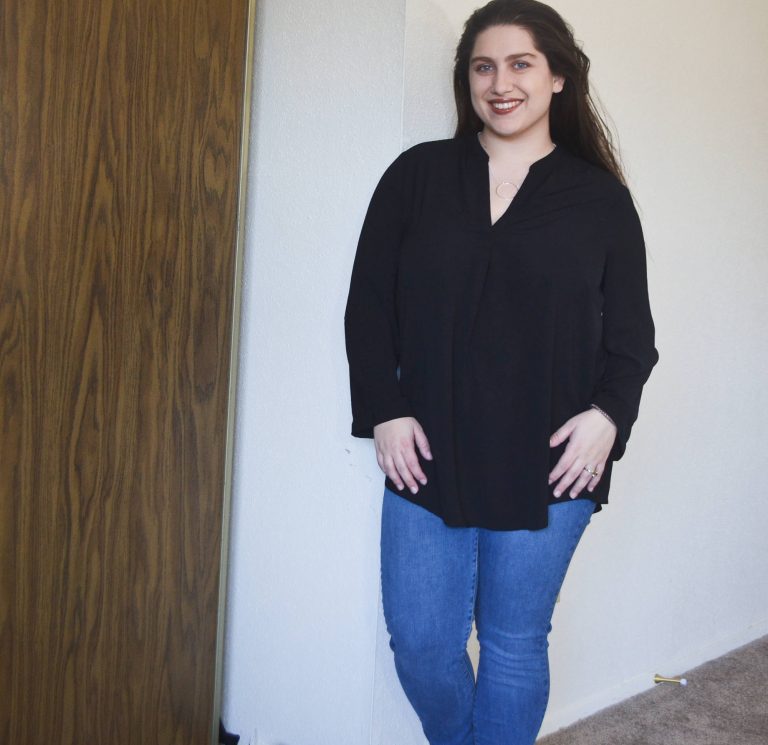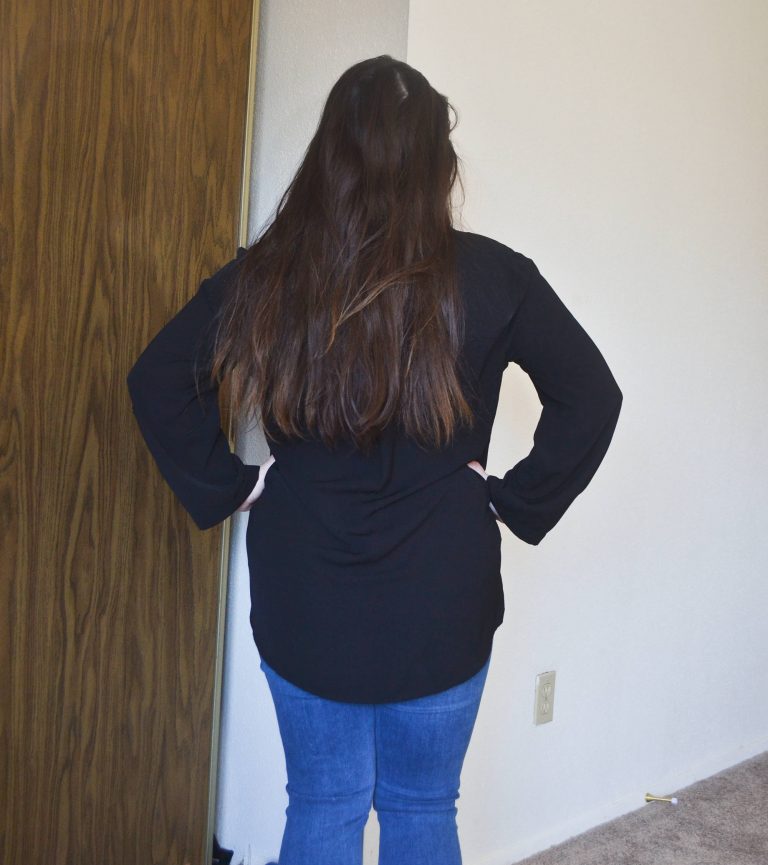 I prefer to wear it tucked in, as my stylist recommended. It has such a flattering, feminine silhouette and can easily be dressed up or down.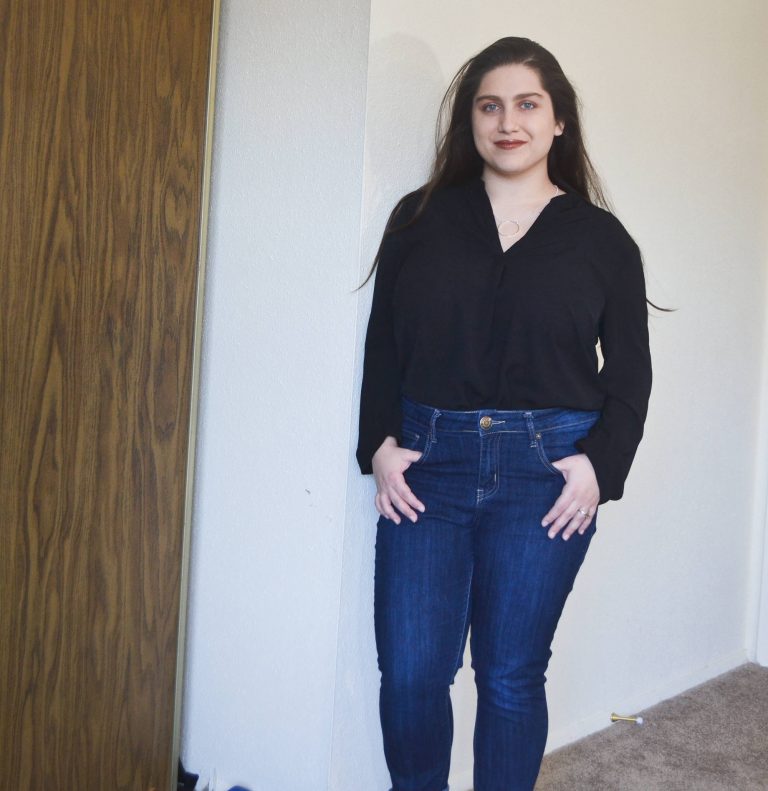 The final item in The Ms. Collection's January Pack is a Bobeau top, which has a retail value of $68. This is a gorgeous army green knit, which is so buttery to the touch. This top is pretty enough to wear on a date, but also cozy enough to cuddle up on the couch and watch some Netflix. And with us getting 11 inches of snow last weekend, that's what I did!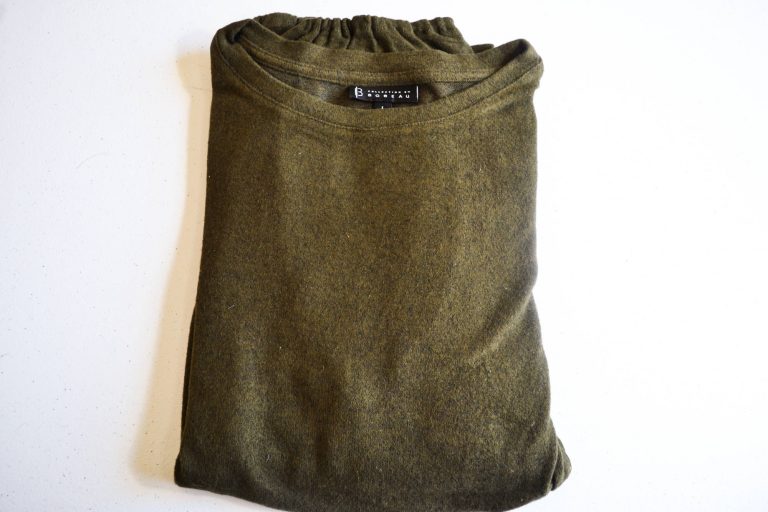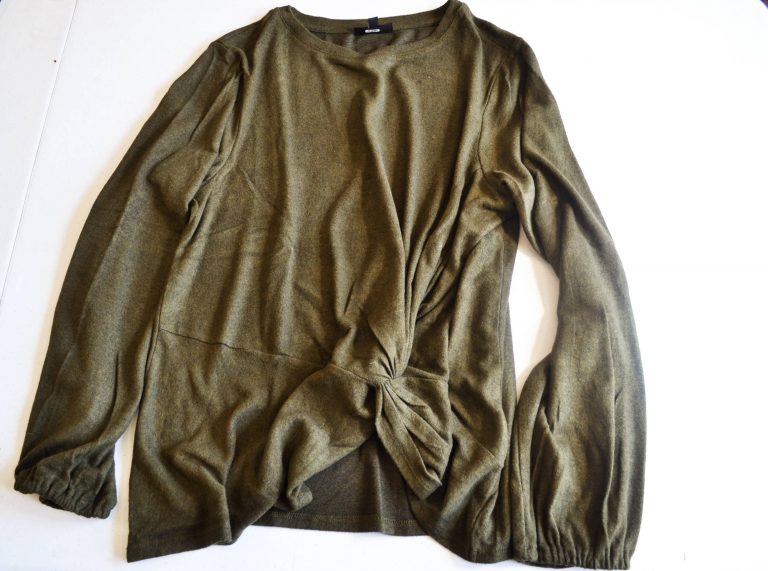 The top is relatively plain, but has a couple of details that set it apart from many knits – the front of the shirt is cinched, and so are the sleeves!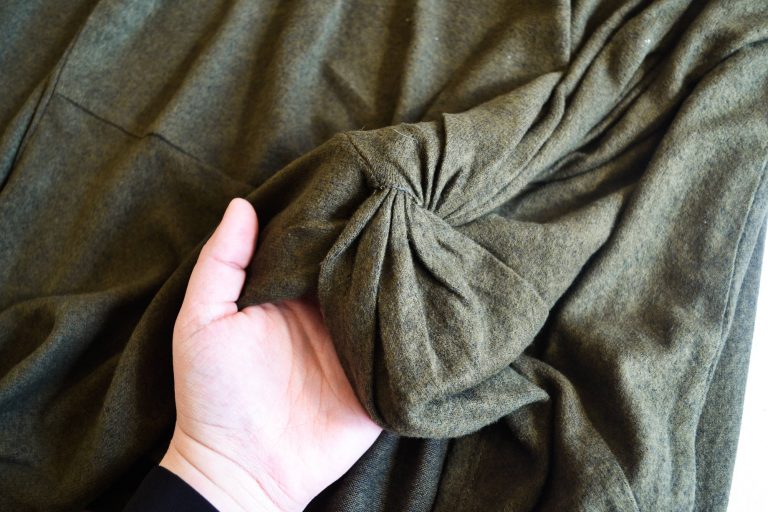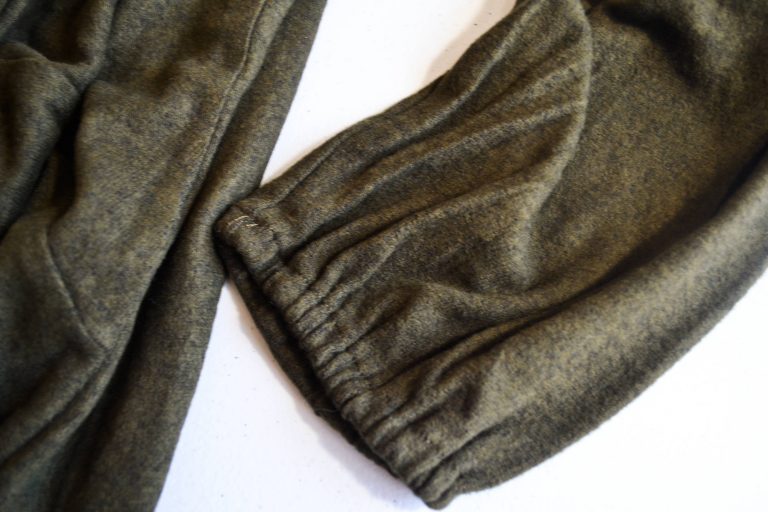 Normally cozy knits swallow up my figure, but the cinched front helps pull in the midsection a bit.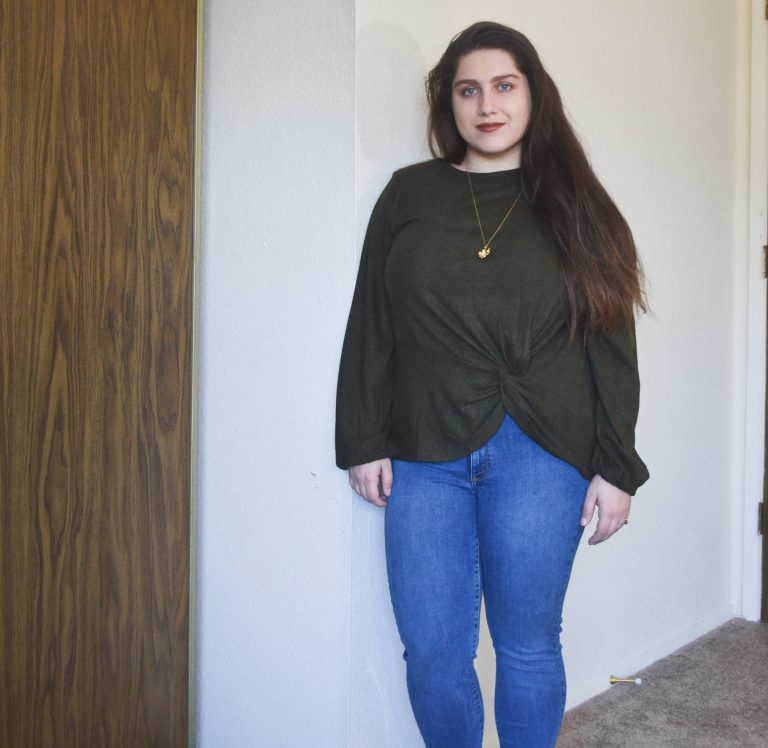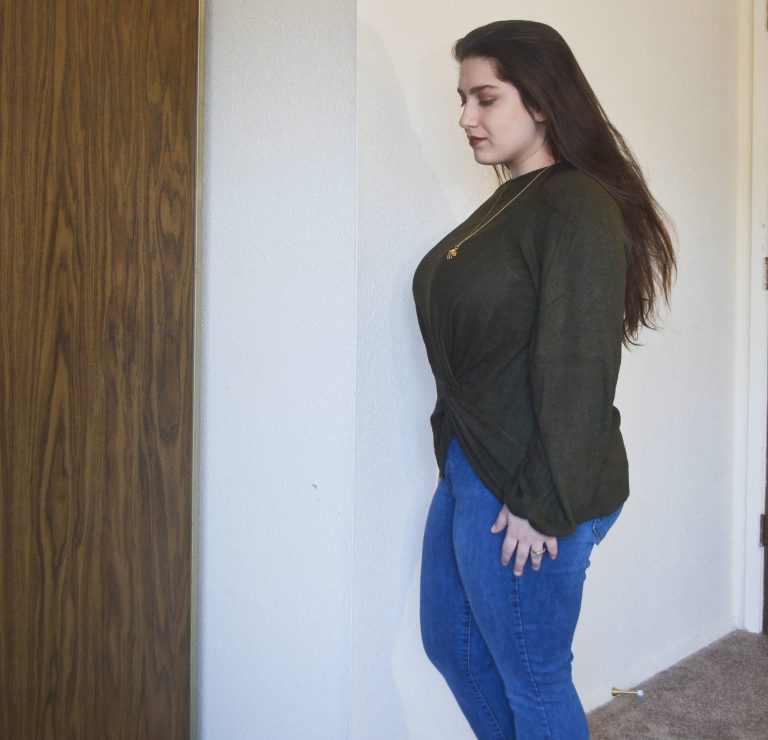 I think the army green color of this knit top goes really well with my favorite brown cardigan! I wore the two together, and tucked the back of the top in to show a cheeky bit of skin.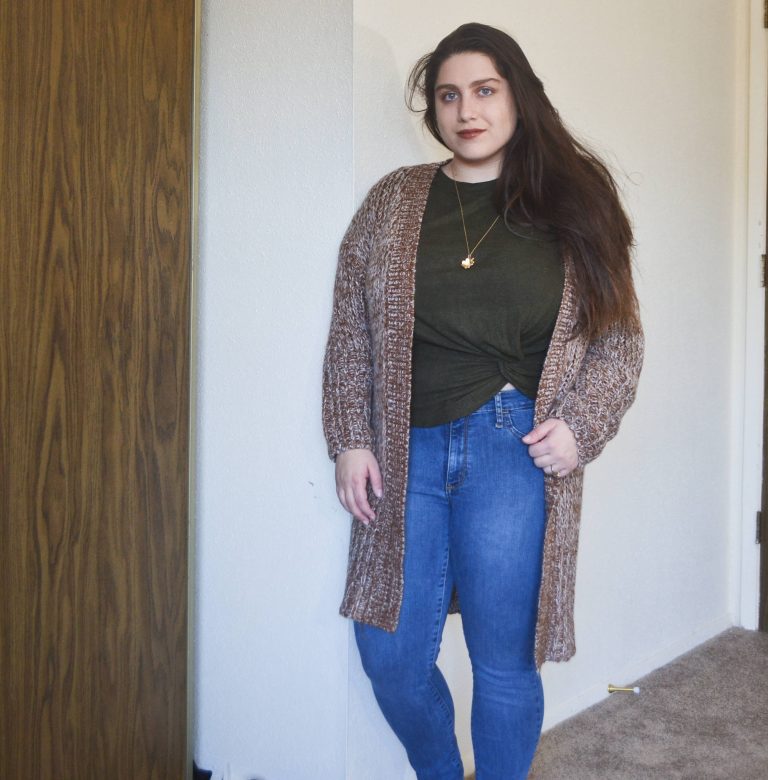 I know I've said this a couple times, but I'm seriously impressed by how much my stylist took last month's feedback into consideration. I loved everything in this box, and the denim jacket was a COMPLETE show-stopper. If I wasn't pinching every penny for a wedding, I would definitely keep it. The Ms. Collection is an amazing way to try out new, high quality clothes each month instead of falling into the cycle of blowing your paycheck on fast fashion that falls apart after a couple of washes.