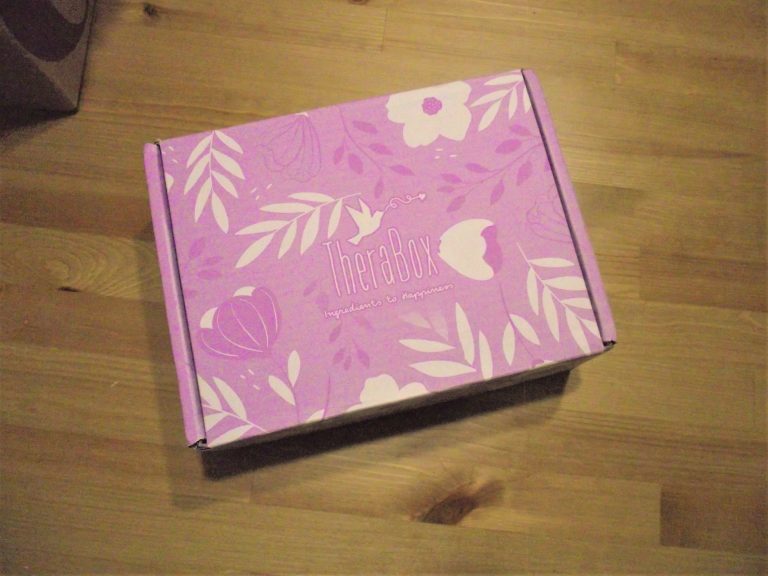 Therabox is a self-care box devoted to giving you the best theraputic experience possible. Each box has over $100 in self-care goodies just starting at $35! you can choose month to month for $34.99, 3 month prepay for $99.99, 6 month prepay for $191.94, or a full year prepay for $371.88! The more you prepay the bigger your savings! Each box ships between the 24th and 29th of each month making sure it arrives safely to your door. Today I will be reviewing the September anniversary box I received.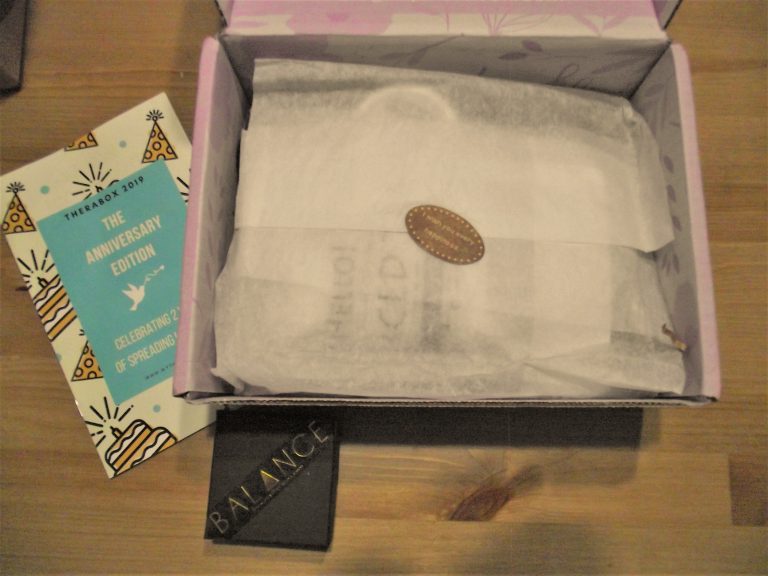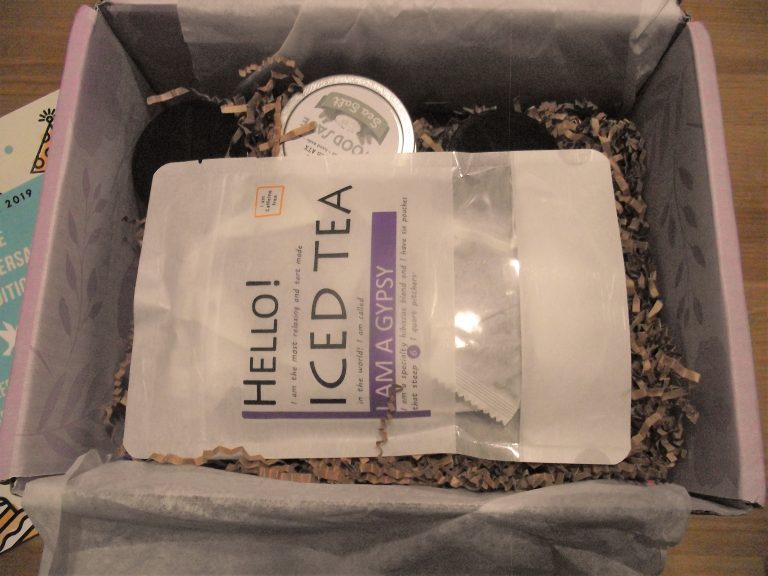 The box arrived quickly and safely. I love how even the packaging is relaxing with its light lavendar color and simple pattern.  The items are all resting on paper packing material and wrapped in tissue paper keeping them secure. As soon as you open the package you see a sticker holding the paper closed with a fun little message on it to bring you a smile. Smiles, are most theraputic that is for sure.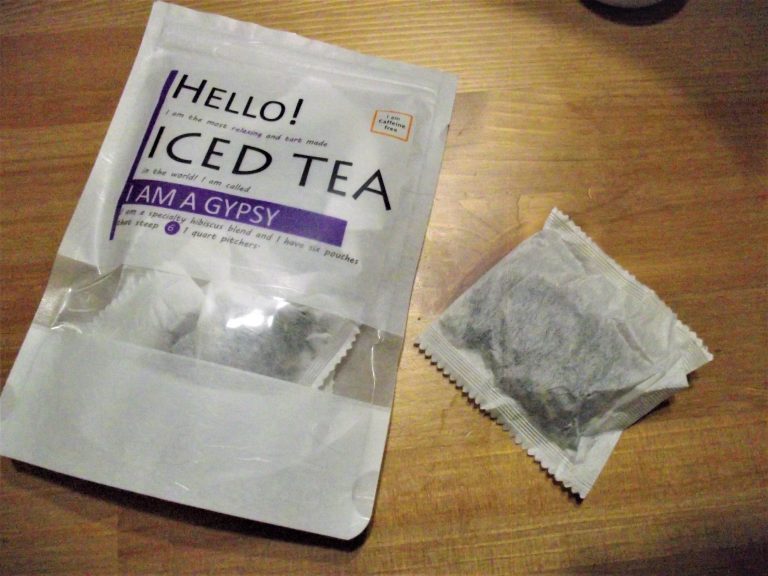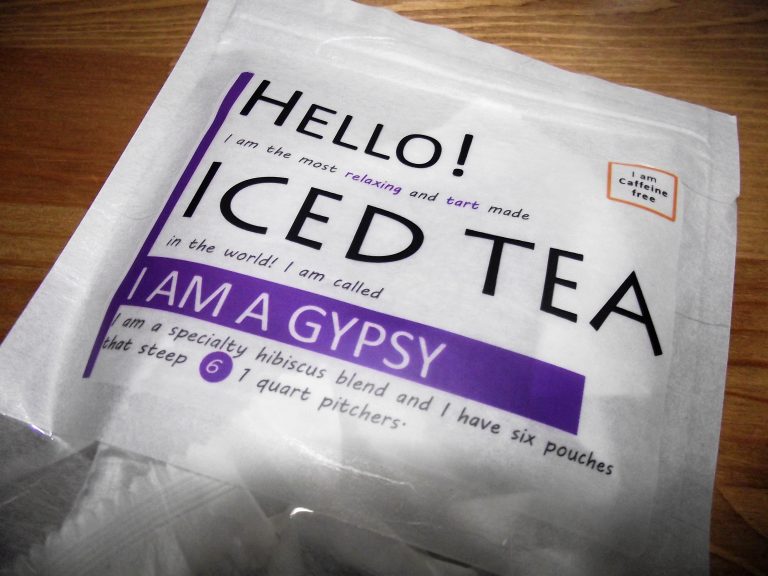 The first item I pulled out of the box was a bag of tea. Iced tea is a staple of relaxation here in Florida. When you open the pouch you are hit by the very strong smell of flowers. The hibiscus blend can be smelled from so far away but the flavor is subtle and great. I think that is the best part about this tea. Scents are a huge part of relaxation for me so sitting in a warm bath with a cup of this tea will be the icing on the cake for my relaxation.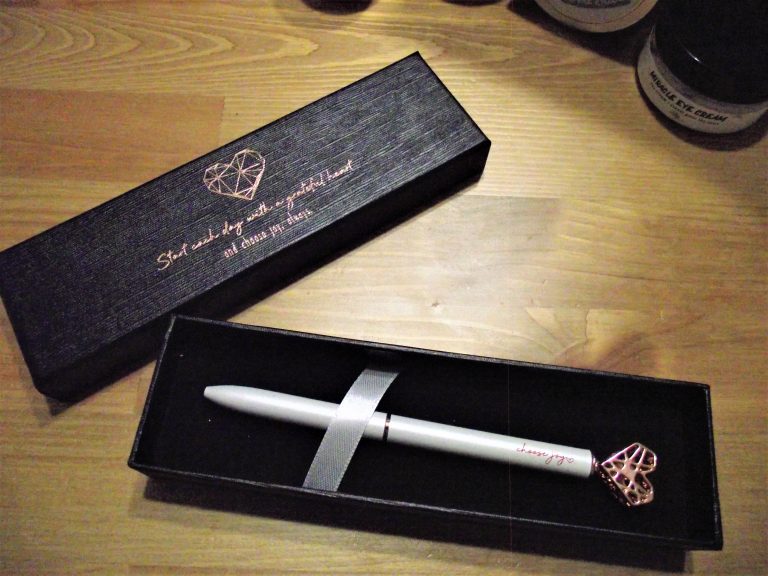 Next up was a gorgeous pen. The pen has a metal heart on one end along with the words Choose Joy. It is a twist pen and its sleek and elegant. The words on this are what I see as the self care part of this item. It is so easy to get bogged down in the day to day but you have to make the choices to be happy. You have to choose joy and when you do it will change your life.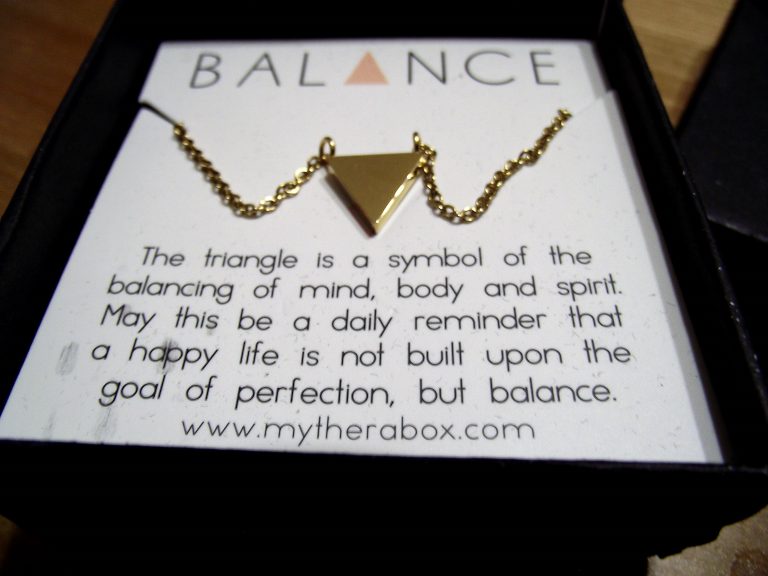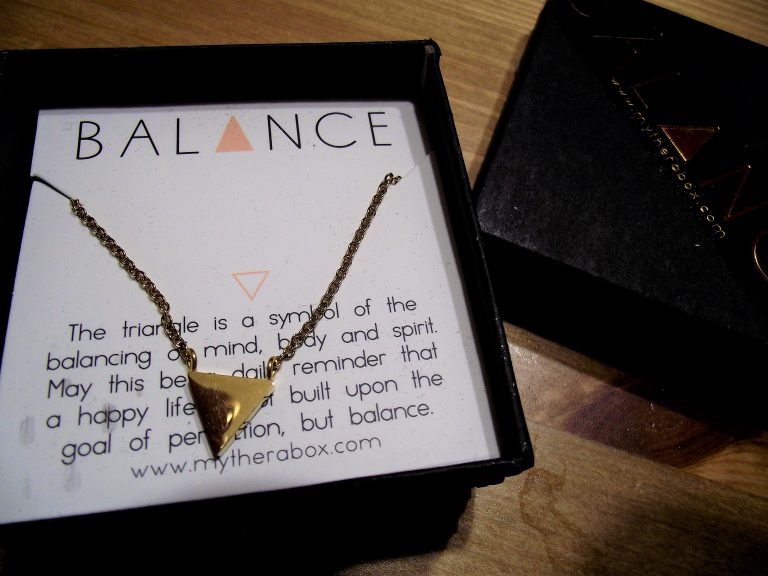 The next item in the box was a gorgeous necklace. It is a small golden triangle, which they explain as a symbol of balancing the mind. Stress can often come from imbalance within yourself, so wearing this necklace can help remind you to be balanced and not get overwhelmed. The chain falls perfectly and delicately so you are not weighed down or overwhelmed by a too long chain. This is one of my favorite items in the box.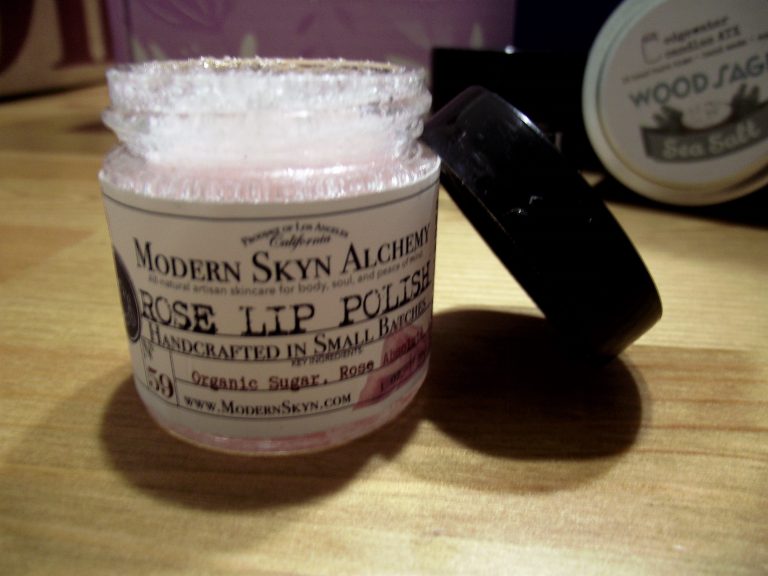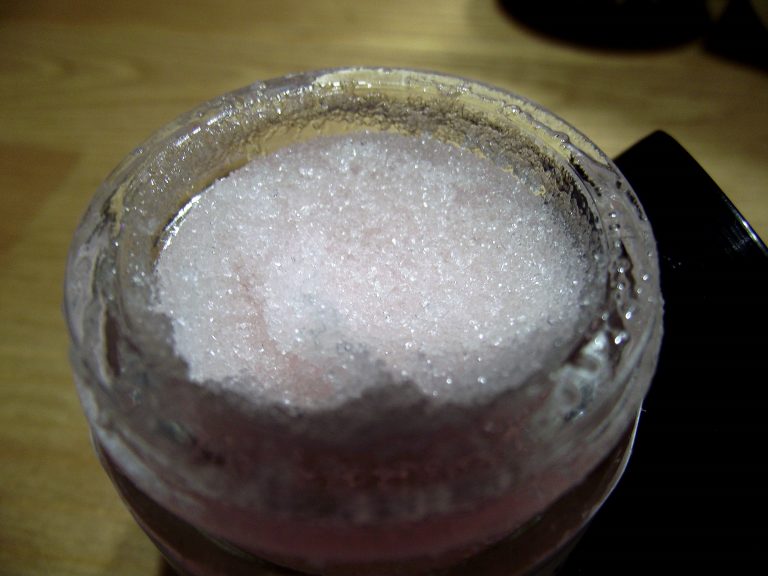 I am a huge fan of taking care of my lips. It is one of those things where I can treat myself. So when I see lip related things in subscription boxes i tend to squeal for joy. This rose lip polish is no exception. It is an organic way to truly care for your lips. you put a little bit on and scrub around and your lips are refreshed! This lip scrub has the added bonus that it does not leave your lips feeling greasy like some can.It does however leave a hint of flavor making you really enjoy the product as a whole.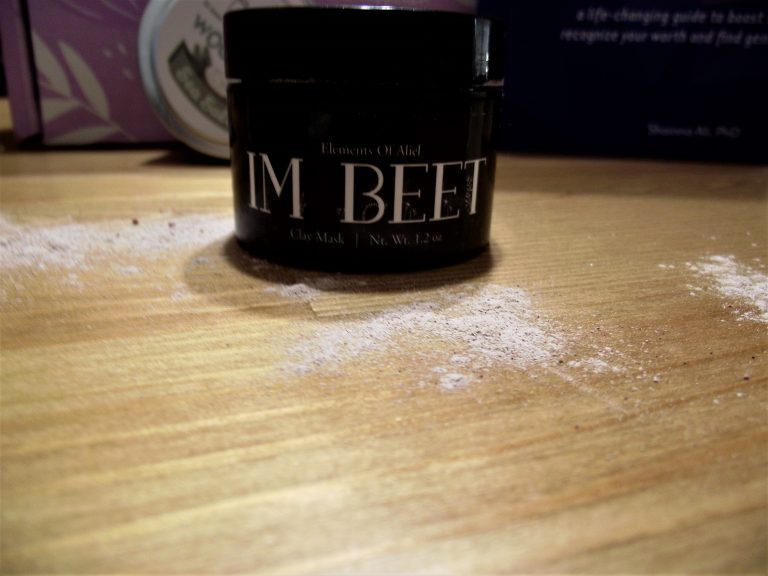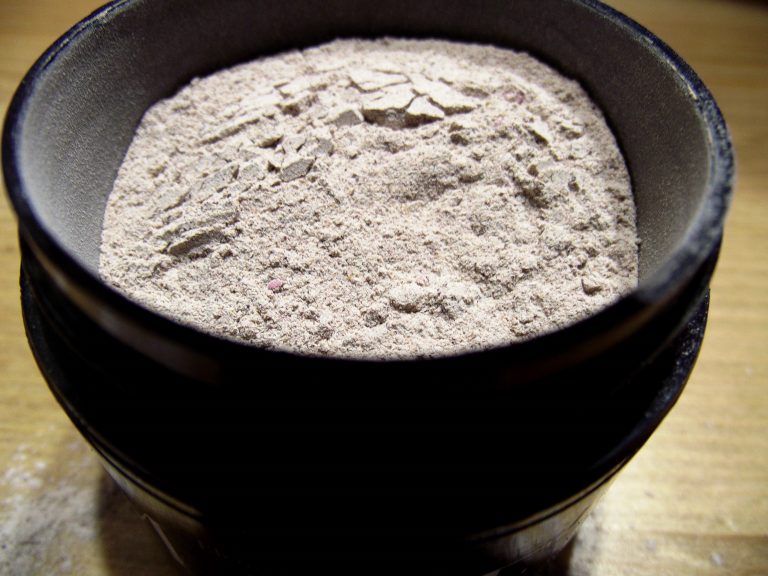 I will just start out about this product saying do not make the same mistake I did. I did not realize this Beet clay mas was powder til I opened it and accidentally spilled it. That being said, I'm Beet clay mask! I love cleaning my pores out with masks, especially clay ones. This one is a powder, so you add a bit of water and then spread it on your face allowing your face to be refreshed! it has a very light scent but isn't overpowering which is great for relaxing. It pairs nicely with the other items in the box in terms of relaxing spa feelings.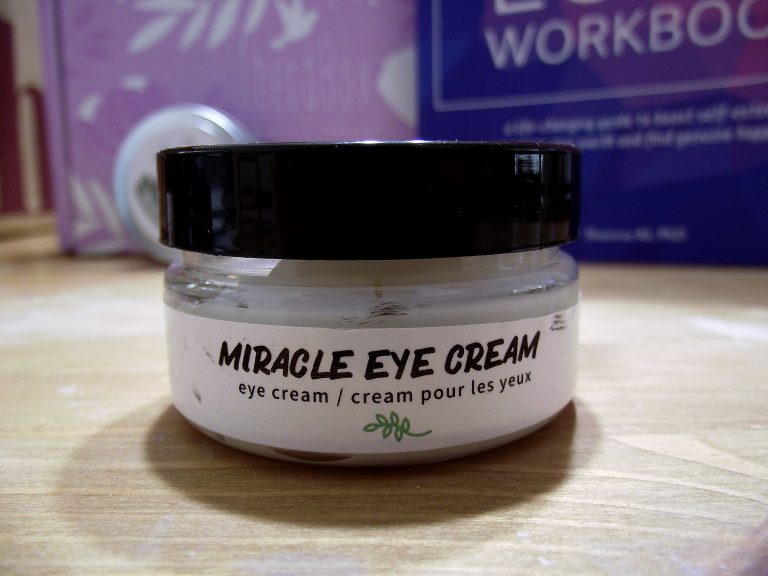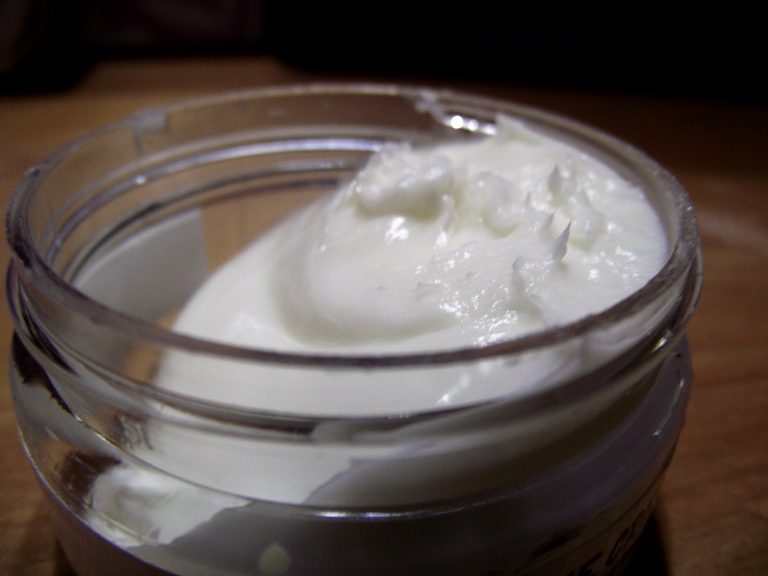 After you use the mask and wash your face off you can use this miracle eye cream. It is a creamy lotion and is meant to refresh the under eye so it can brighten your eye and make you look your best. The candle does not have much of an odor and it doesn't leave a greasy residue. It cold and soothes any swelling and is great as the finishing touch to your spa day.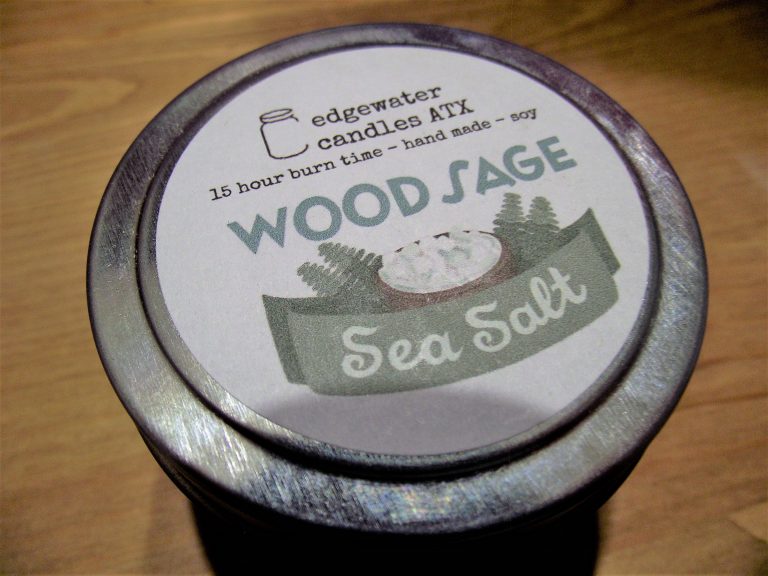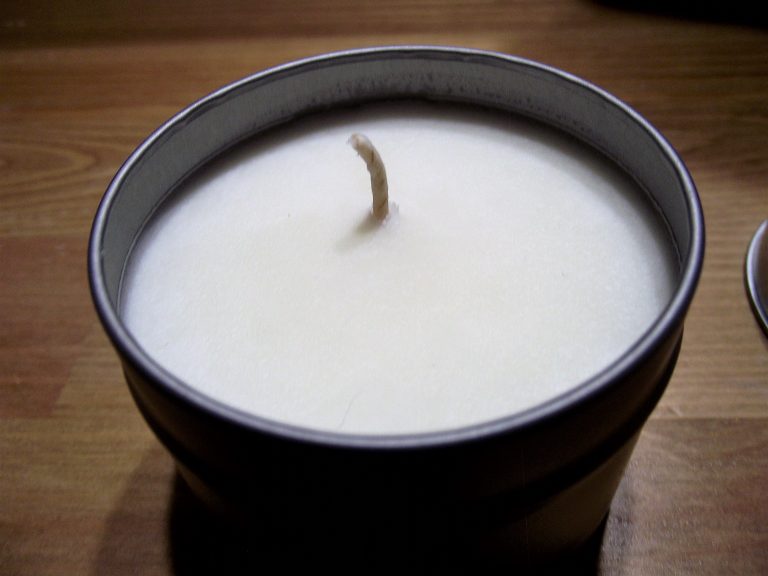 while spa day is going on you can care for yourself by breathing in and filling your room with the scent of sage from this natural candle.It is a soy candle which I find better for essential oils. The expected burn time is 15 hours which means you get several great uses out of this beauty! I am in love with the smell of woods so naturally I am in love with the scent of this candle. I will burn it during my regular bath time as long as I can!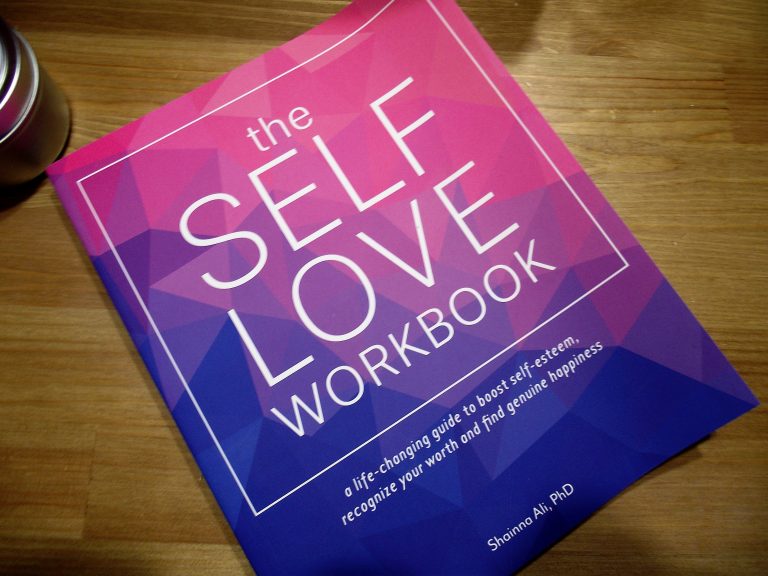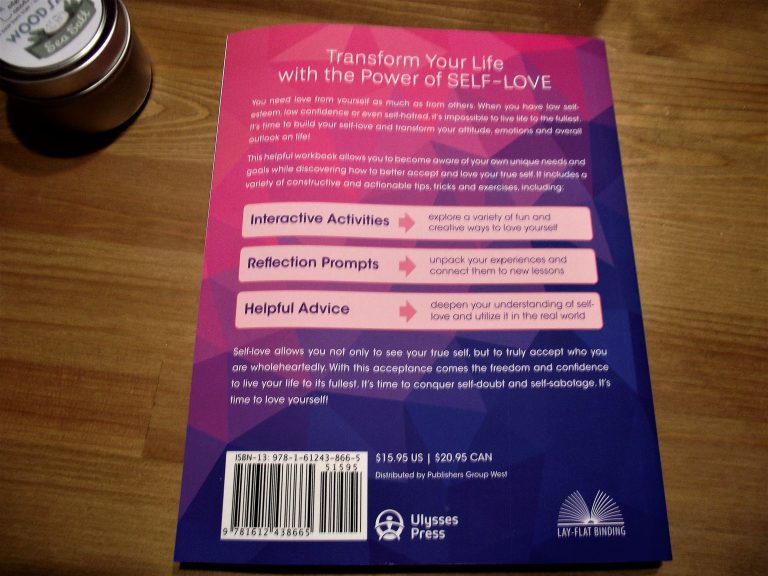 The last item in the box was a self care workbook. You have to have something to do while you are relaxing with your facial and skincare! I think including a book like this is great. I can easily forget that self care extends far beyond just taking some time to pamper yourself  and the pages of this workbook are devoted to making sure you do remember and take care of yourself as a whole. As an added bonus you can use your fabulous new pen to do the workbook!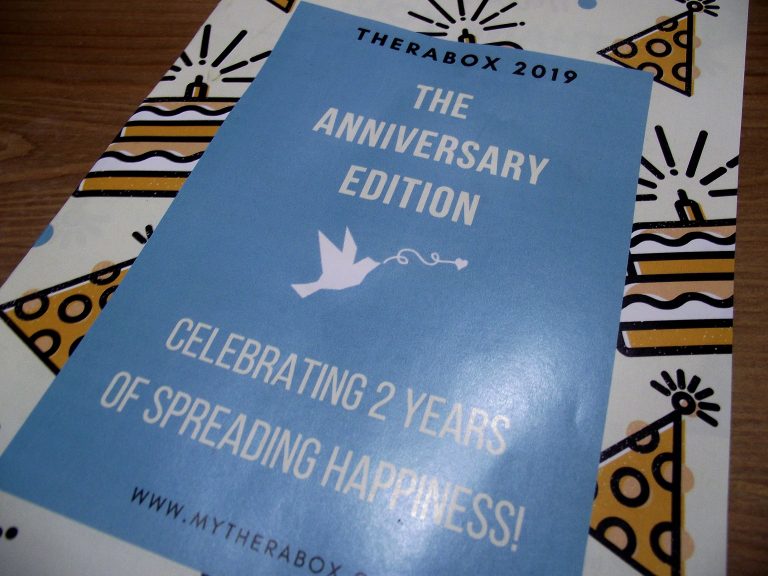 Overall, the box delivers an incredible guide and all the tools you need to take care of yourself and help you live your best life. If you are interested in this wonderful anniversary box check out the site here! You also can use the code WELCOME10 for 10% off your first purchase! You all are beautiful people and deserve to treat yourself, so why not with a box that really reminds you just how great you are?