TopMunch is a subscription box that sends hard-to-find snacks from around the world to your doorstep each month! Unlike other snack subscriptions, you won't receive tiny packets of each product. Instead, their box is stuffed to the brim with full sized snacks! TopMunch is dedicated to educating people about different cultures, so each box also includes a pamphlet with a music playlist, phrase guide, and travel information about that month's region.
TopMunch currently has four subscription options:
Pay As You Go: $32/month
Pay Quarterly: $96
Pay Biannually: $192
Pay Yearly: $384
Each option equals out to $32 per month. You will not be saving money if you purchase a larger subscription.
Today I will be reviewing the March TopMunch box, and it's theme is Turkey and Persia.
In the past, my TopMunch boxes have come in a cardboard box with a beautiful sleeve on the outside. I really loved the sleeve, because it has illustrations of the culture of the month. However, the March TopMunch was in a cardboard box illustrated with a few cultural icons from around the world. It isn't a big deal, but I really hope they send out the sleeve next month!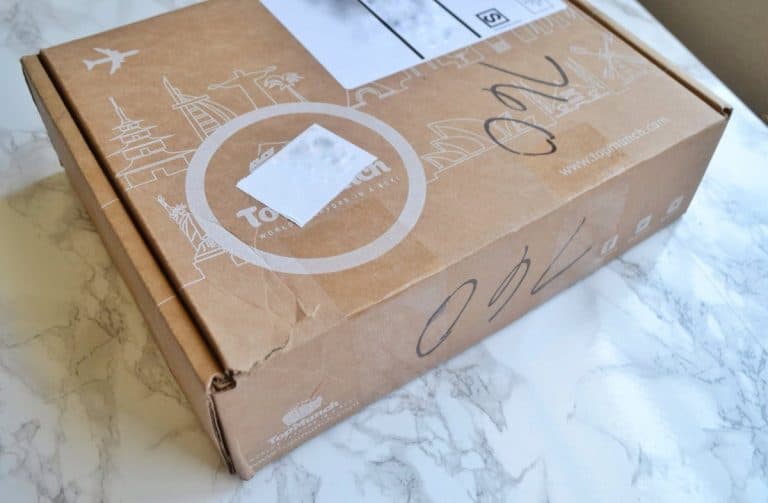 I received 7 snacks this month! Here's a quick look at everything that was in my box: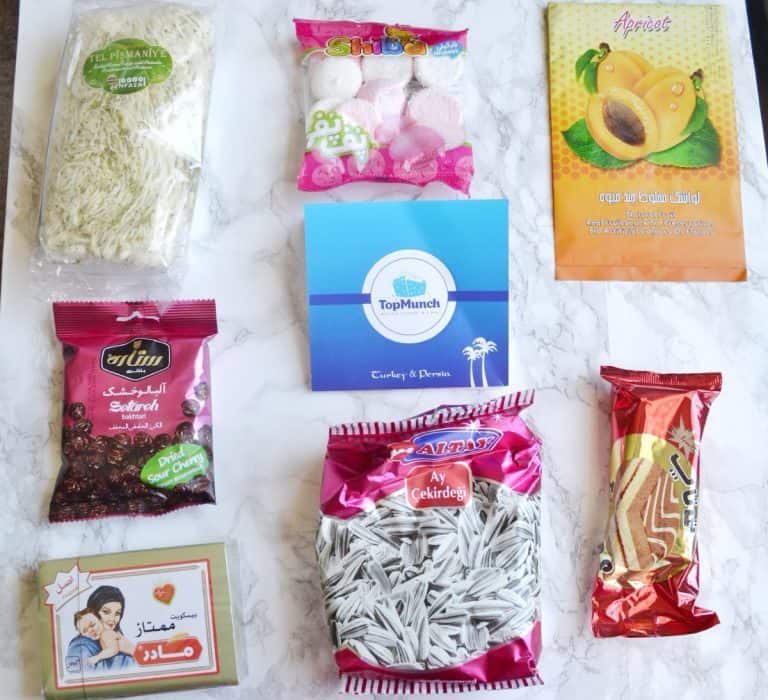 I also received a pamphlet with information about each product, as well as about Turkey and Persia.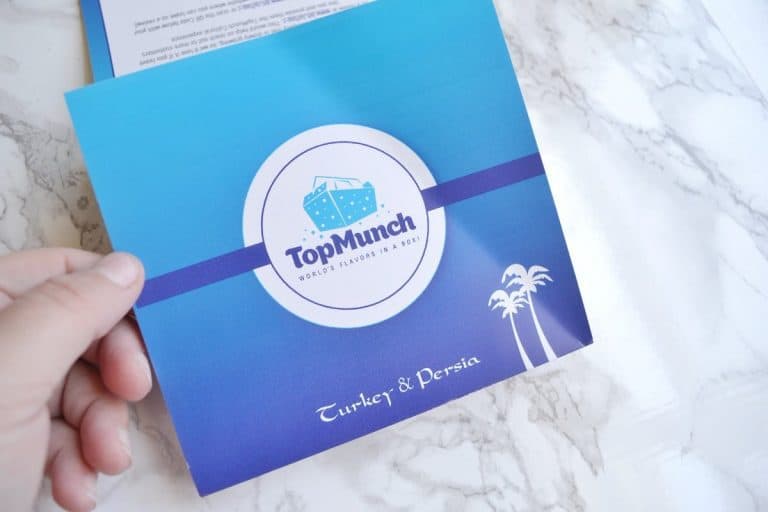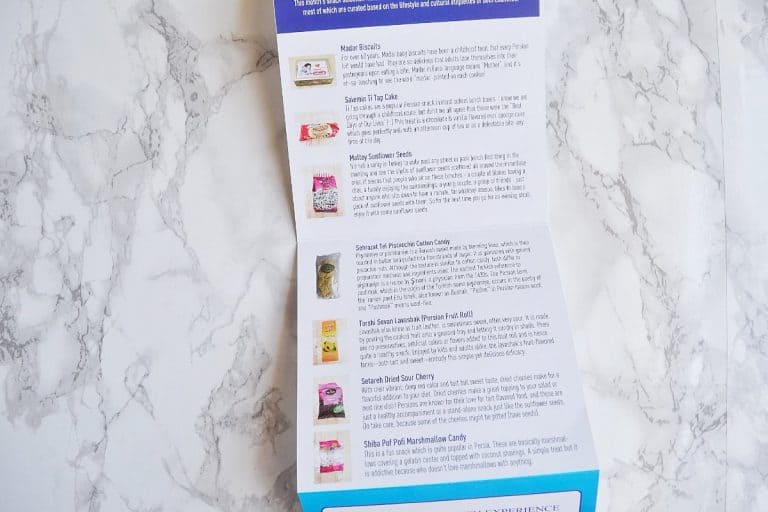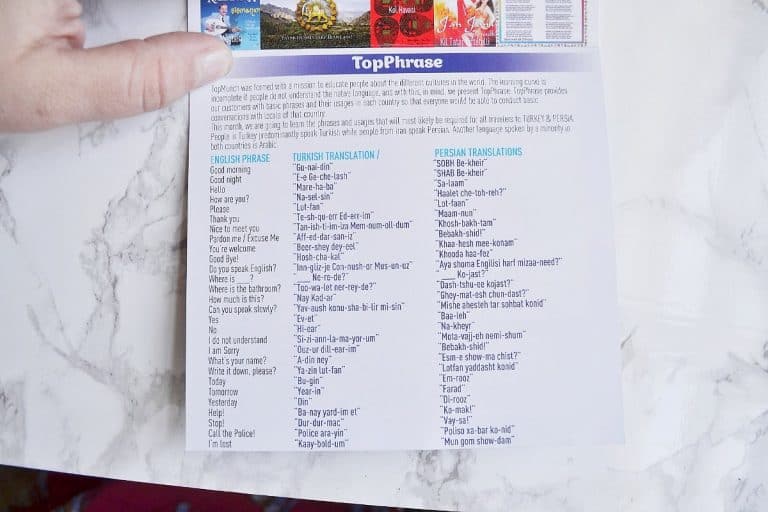 Okay, let's take a look at each snack. The first snack I was drawn to was the Salemin Ti Tap Cake ($3). The photo on the front reminded me of tiramisu, which is one of my favorite desserts. This didn't taste like tiramisu, but it was still quite good. Ti Tap Cakes are a popular Persian snack that a lot of students pack in their lunchboxes. It is a chocolate & vanilla flavored mini sponge cake, but the consistency is halfway between sponge and a wafer. I love anything that tastes like chocolate, so this was a winner for me.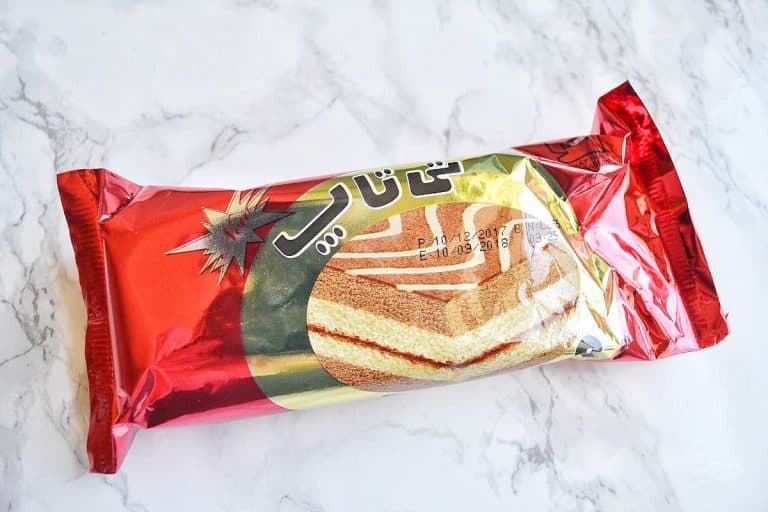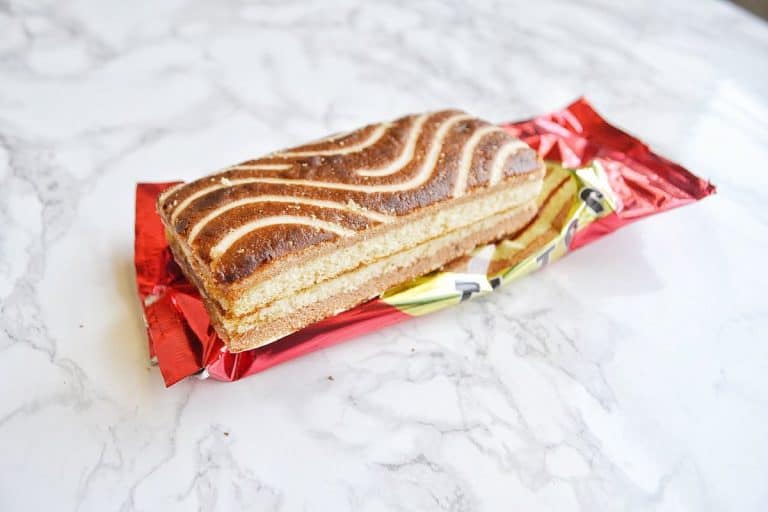 Next, I tried the Madar Biscuits ($5.75). I wasn't sure what to expect from the packaging, but they are tasty, mild flavored cookies that remind me of Biscoff. These are Persian baby biscuits that adults enjoy with a kick of nostalgia. "Madar" means "Mother" in Farsi, and it's printed on each cookie. This wasn't a very flavorful snack, but I loved trying something that is so integral to Persian culture.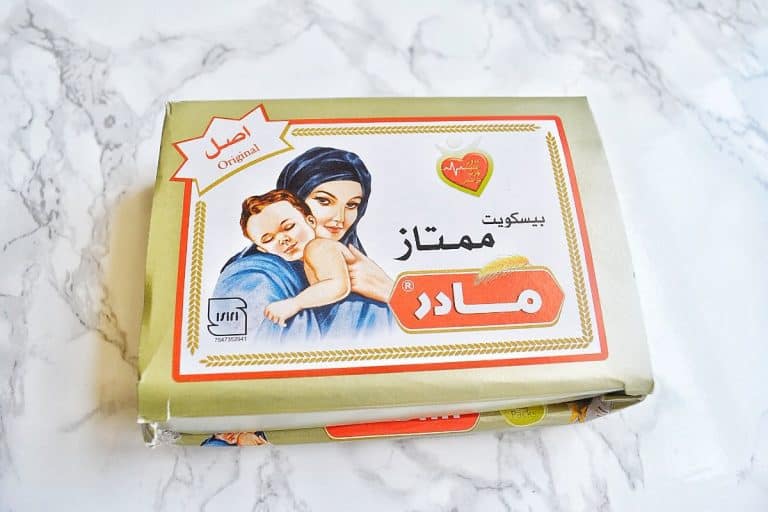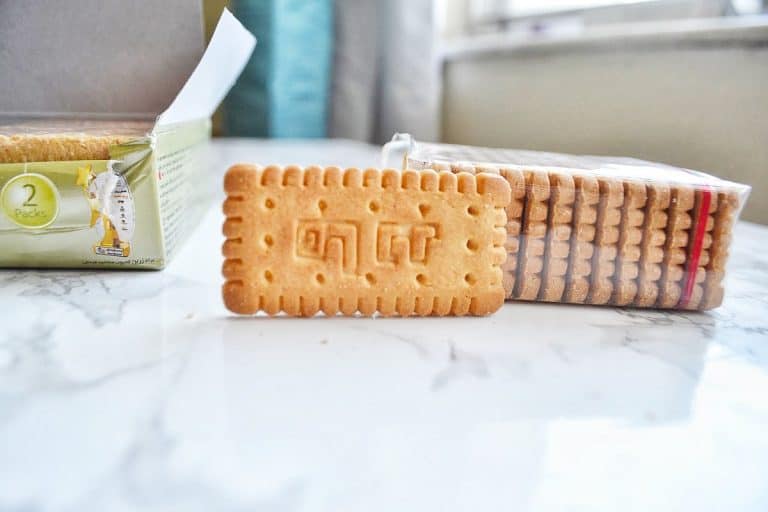 I also tried Setareh Dried Sour Cherries ($4.00). Wow, these were certainly unlike any snack I've tried before! They smelled strongly of wine that's been sitting out for a few days, and they tasted a little boozy as well. And they are SO sour!! Plus, I stupidly bit right into one without thinking that cherries have pits. This is a very interesting snack, but probably not something I will continue to eat on it's own because the flavor is so sour. However, I think they would go nicely in a couscous salad.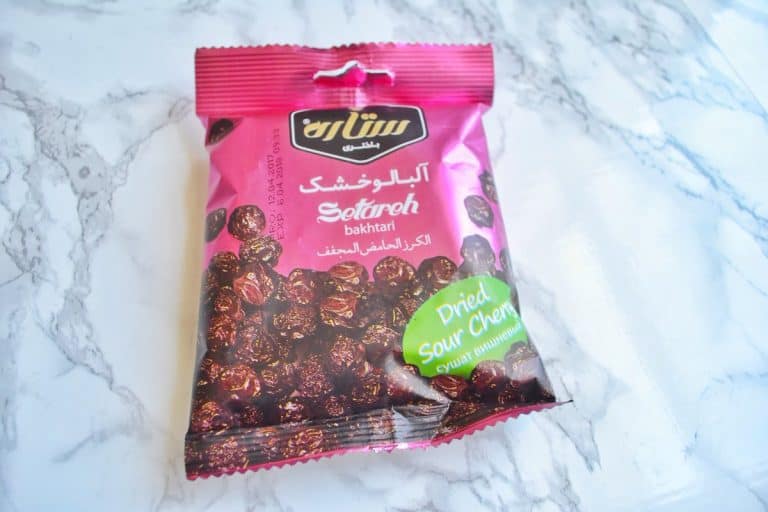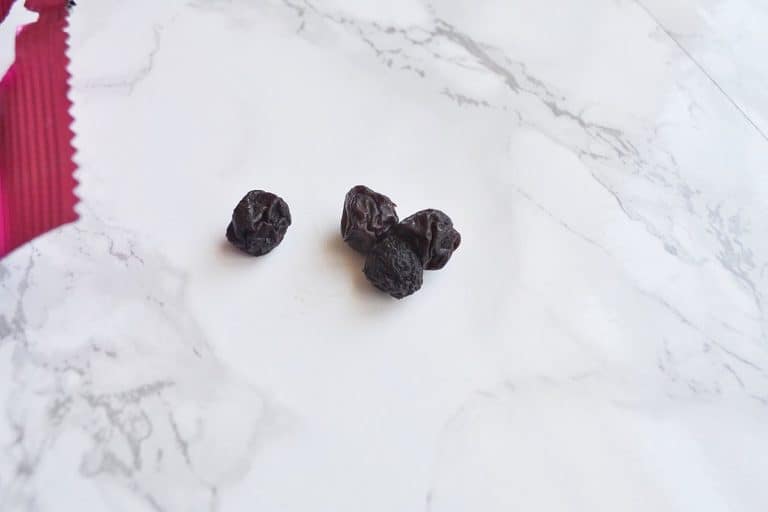 The next snack I received is SO cute: Shiba Pof Pofi Marshmallow Candy ($2.50). These are marshmallows with a gelatin center and topped with coconut shavings. These are so addictive, and it took all of my self control not to eat the entire package in one sitting! The coconut flavor is subtle, but delicious. I really like the texture that the coconut shavings gives to the marshmallow.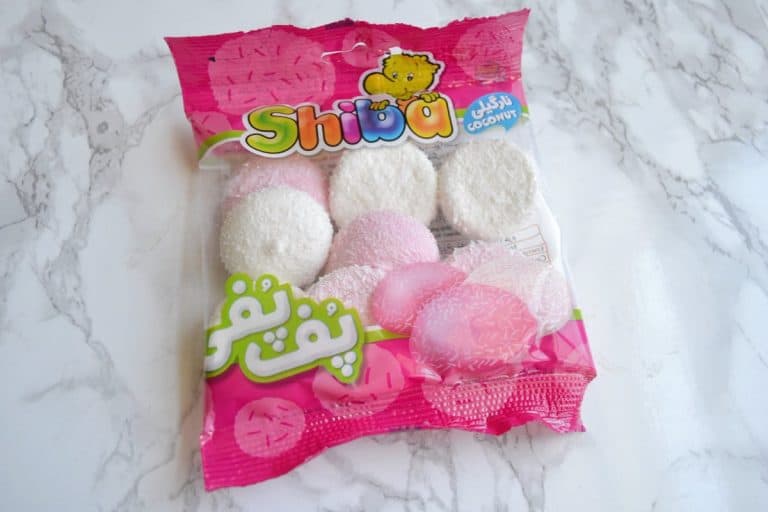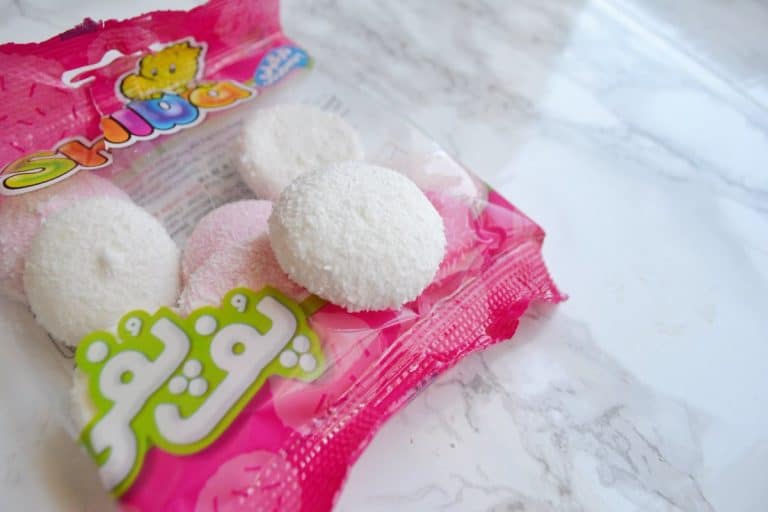 The next snack brings me right back to summer camp, where we used to hang out by the kickball fields eating sunflower seeds. These Maltay Sunflower Seeds ($7.50) are quite popular in Turkey, and you can see their shells littered all around park benches. These sunflower seeds are quite larger than ones commonly found in the U.S. , but they taste the same. I loved these!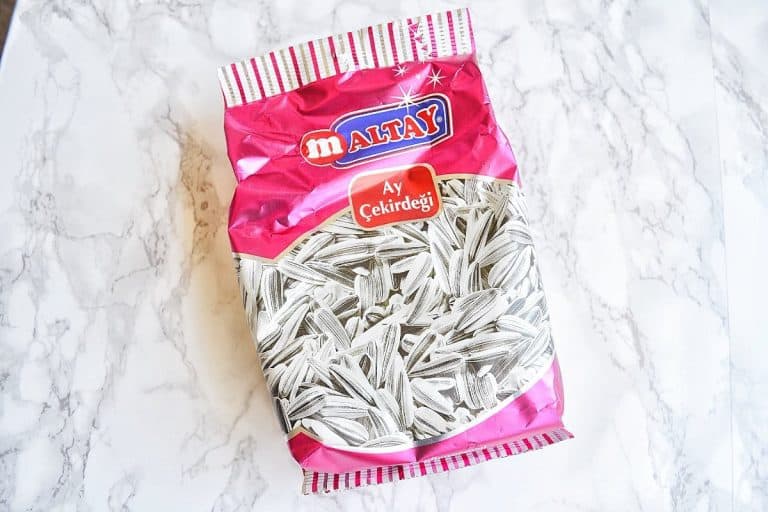 The next item boggled my brains when I first saw it, because it looks like a big package of Barbie hair. A quick consultation of the pamphlet showed me that it is actually Sehrazat Tel Pistacchio Cotton Candy! ($7.50). This is a Turkish sweet made from blending flour, roasting it in butter, and pulling it into fine strands of sugar. This is light, and subtly sweet. I actually prefer it to U.S. cotton candy, because it doesn't have an overpowering artifical flavor.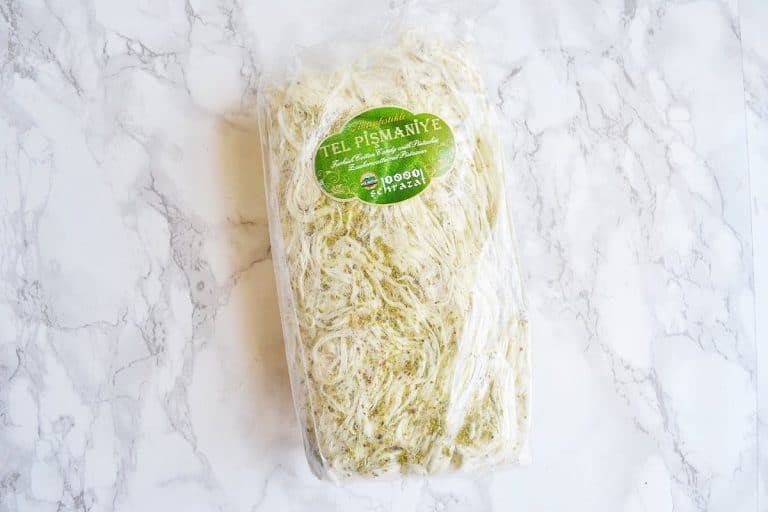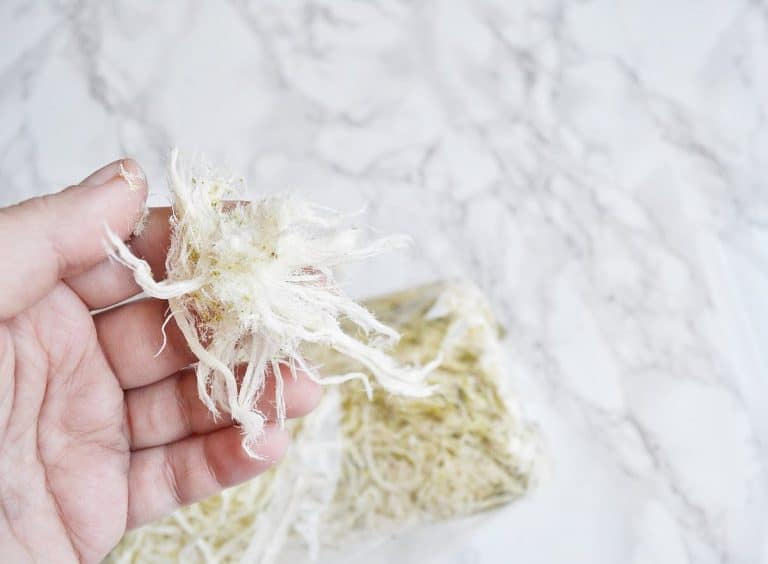 The final item I tried was Torshi Sevan Lavashak, or a Persian Fruit Roll ($5.30). This is a sour snack made from pouring cooked fruit onto a tray and letting it dry in the shade. After opening the wrapper, I took a big bite…. And then laughed when I realized I had bitten into plastic. The fruit leather is wrapped a second time in clear plastic, so make sure to peel that back! I didn't like the fruit leather very much. Mine was neither sweet nor sour, but was instead incredibly salty. I could only take one bite, and then had to rinse my mouth out. I have read reviews of other people receiving delicious and sour fruit leather, so I may have gotten a bad batch. I will not be finishing this snack, but I am still glad that I tried it!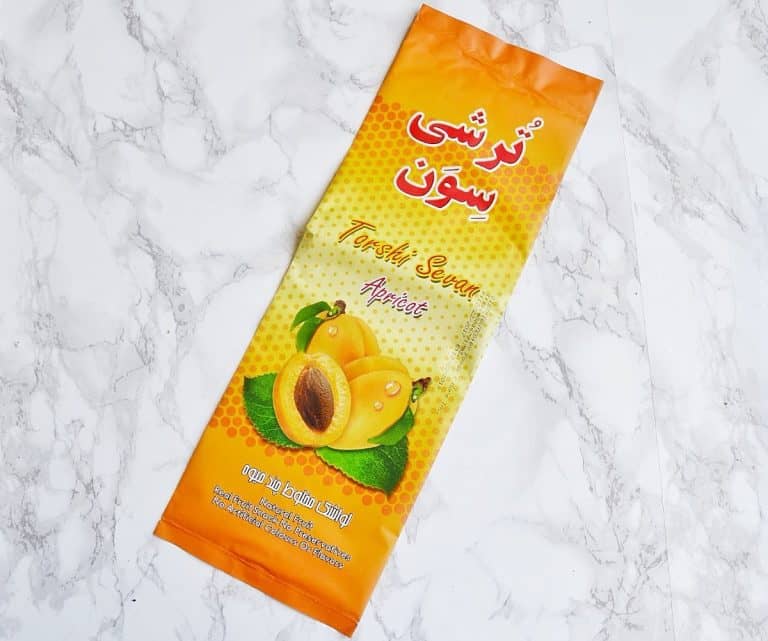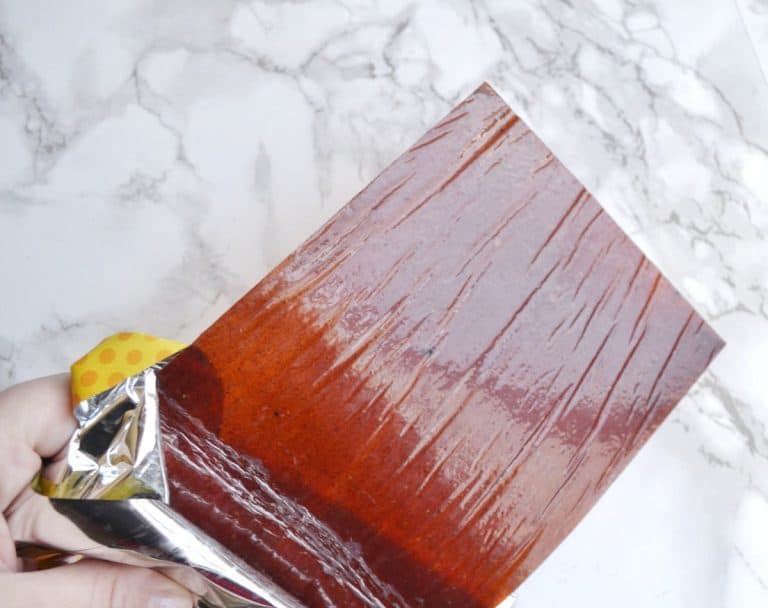 I had so much fun trying out snacks from Turkey and Persia! I am always willing to try any food once, so it doesn't bother me that a couple of the snacks weren't up my alley. I still found a few new favorites – the Marshmallow Candy, Sunflower Seeds, Madar Biscuits, and Cotton Candy were absolutely delicious! The box had a total value of $35, which is more than the subscription price of $32. I think this is such a fantastic way to get your hands on hard-to-find international snacks. Keep reading for my final score: