Top Munch is a subscription box that sends out 5-7 treats from a different country each month. It  also includes a pamphlet with travel tips, a language guide, and recommended regional music. This is the perfect subscription for anyone who loves to travel and experience different cultures!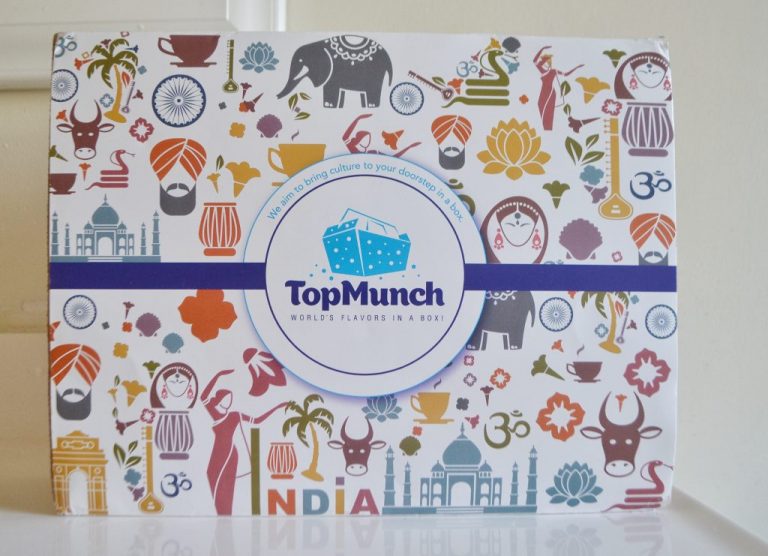 These are the payment plans TopMunch currently offers:
Pay As You Go: $32/box
Prepay 3 Months: $96
Prepay 6 Months: $192
Prepay 12 Months: $384
Each option amounts to $32 per box, so you will not be saving money by choosing a prepaid option.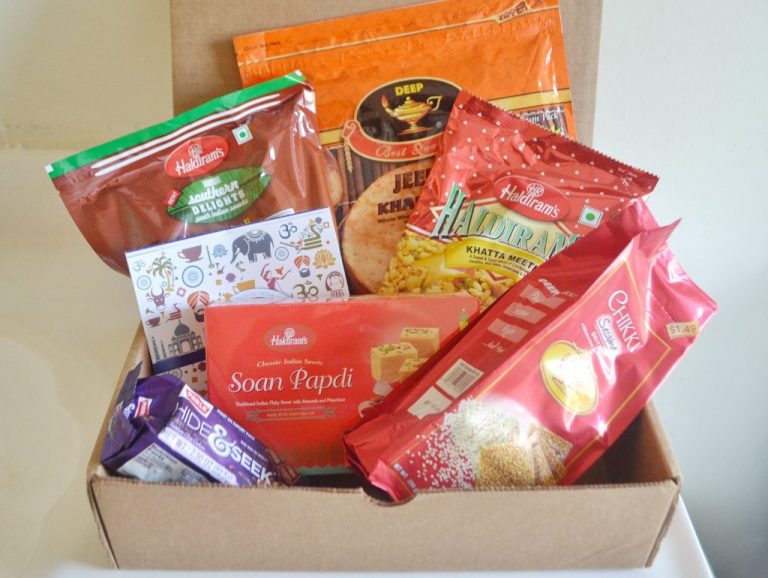 This month, my box was filled with snacks from India! Right off the bat, I loved the packaging. The box was so colorful, and covered with symbols from Indian culture. This really sets the mood for an international tasting box. My box was filled with 6 full size goodies, all produced in India.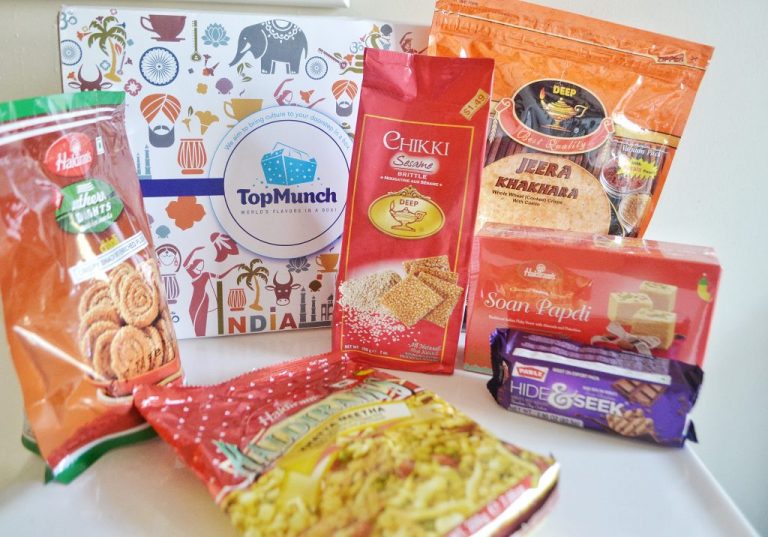 I had never heard of any of these before, so I was glad there was a snack guide. It was quite informative, and gave me a little backstory behind each snack.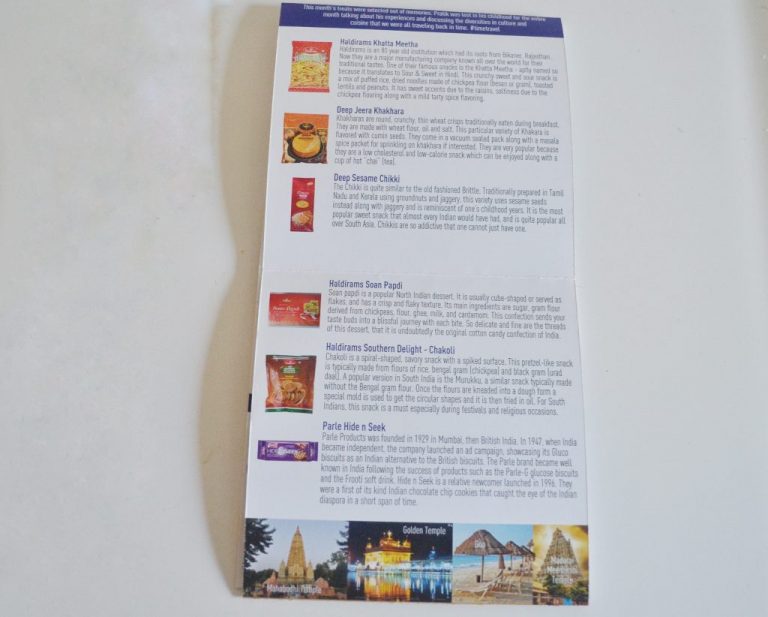 Let's dive right in and see what I got! First, I tried Haldirams Khatta Meetha, which is a sweet, salty, and sour blend of puffed rice, chickpea noodles, toasted lentils, peanuts, and raisins. There were so many flavors going on in this! It was unlike any snack I'd ever had, and I didn't like it at first. But as I kept eating, I realized it was quite addictive. Now I am hooked on that sweet and sour mix.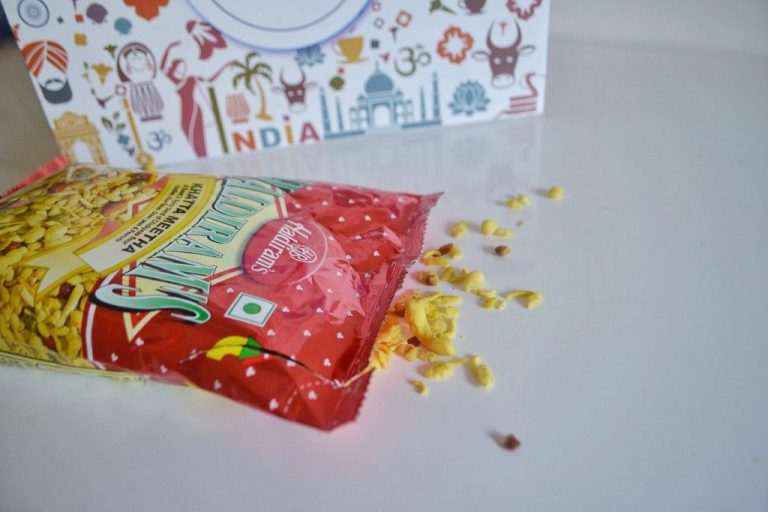 Next, I tried Haldirams Southern Delight – Chakoli, which is a spiral-shaped crisp made from chickpea flour, rice flour, and black gram. These are savory, and very crunchy. Chakoli are often eaten in South India, especially during festivals and religious occasions. I can see why; they are very satisfying.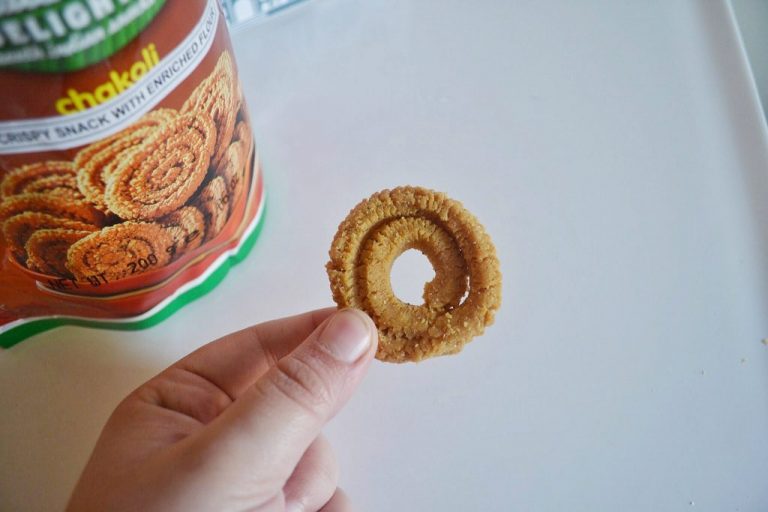 I also received Parle Hide n Seek, which was my favorite item in the box. These are basically square chocolate chip cookies, which I have a major weakness for. I actually ate the entire packet in one sitting. So good!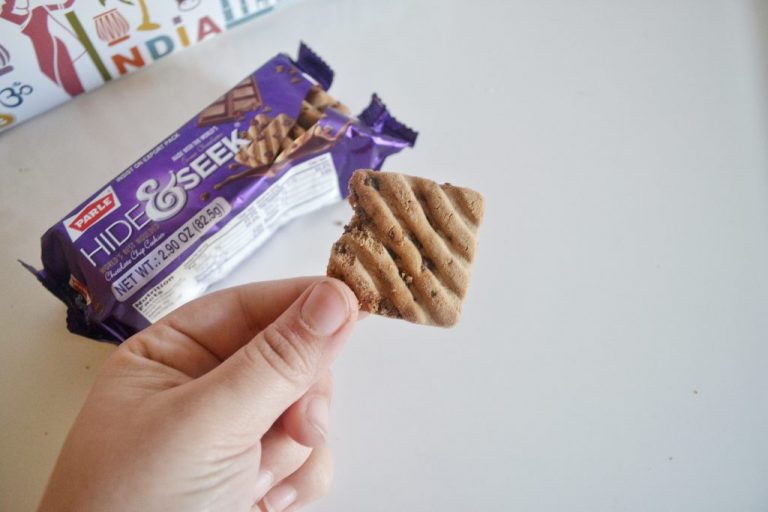 Next, I tried the Deep Sesame Chikki, which was the only item in the box I didn't really like. Te Chikki are basically sesame brittle, and are extremely sweet. They are too sweet for me, which is surprising because I usually love sugary snacks. However, this is just a personal preference, and does not reflect on the quality of the snack.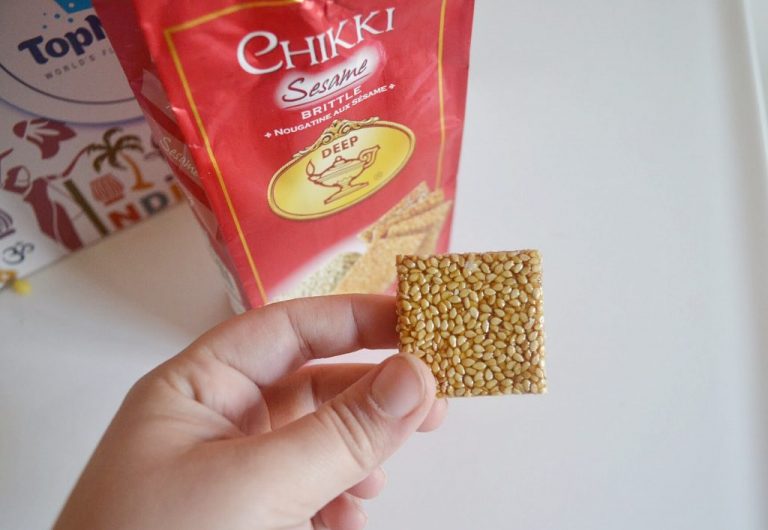 On to another sweet item: Haldirams Soan Papdi, which is a flaky confection made from chickpeas, flour, ghee, milk, and cardamom. I couldn't pick up a cube without it falling apart, but the flakes were so delicious! I love the flavor of cardamom, so I really enjoyed these. They melt in your mouth, and remind me of cotton candy.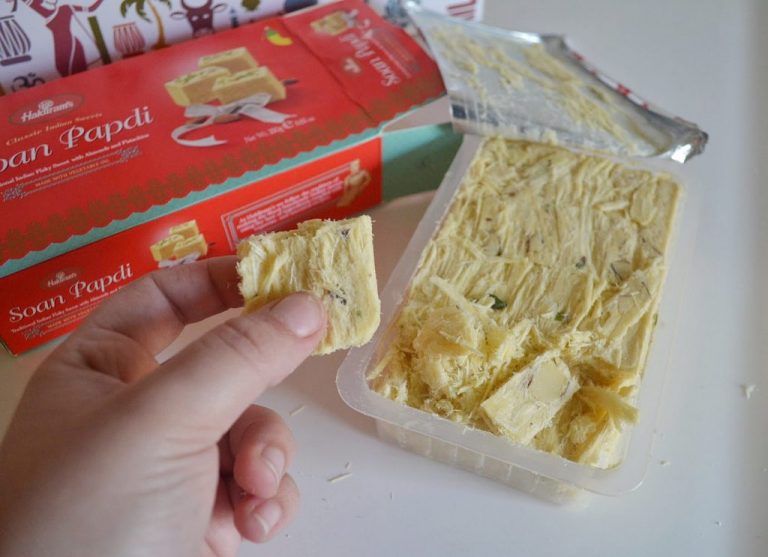 The last item I tried was Deep Jeera Khakara, which are crunchy wheat crisps that are traidtionally eaten during breakfast. They are lightly flavored with cumin seeds. To me, they tasted like oyster crackers, but with a faint cumin aftertaste. The package came with a packet of masala, but I used my own masala from my pantry. This was a light snack, and delicately flavored.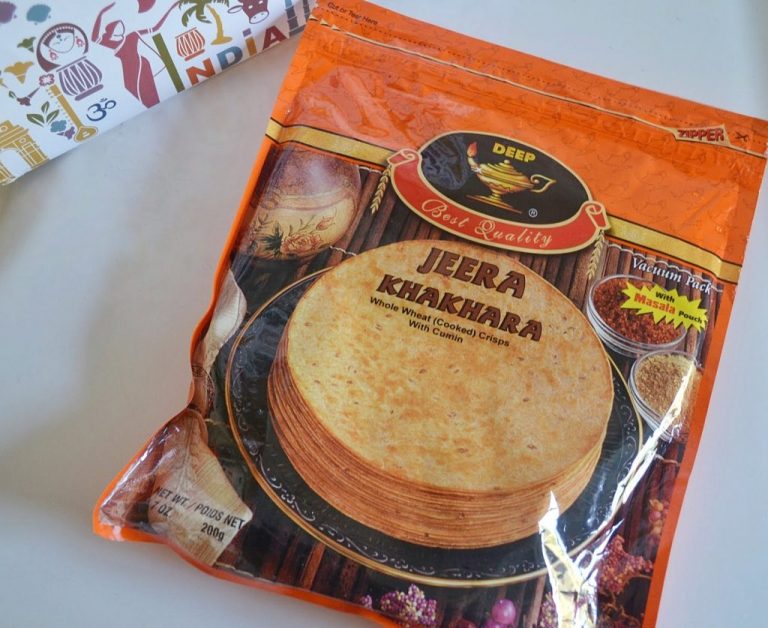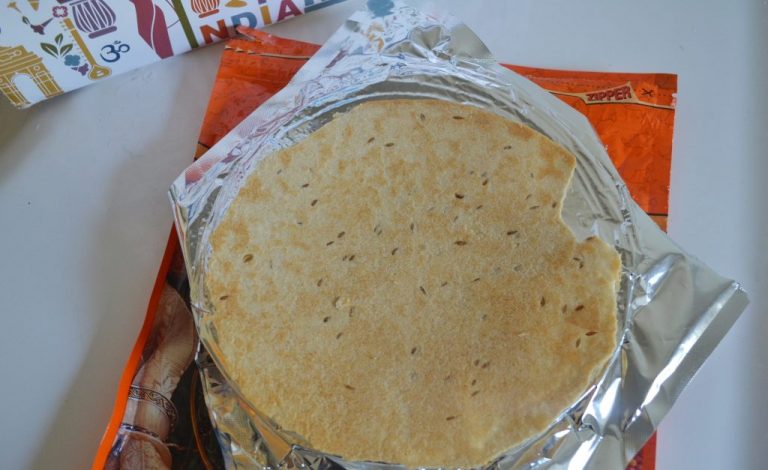 This was such an awesome box! I loved that each snack was authentic, and actually made in India; no re-creations here. Now I really want to see what other Indian snacks are out there, and try them all. If you want to try snacks from different countries, click "Subscribe Now" below!