Treatsie delivers a monthly subscription box of the best gourmet sweets from vendors across the country every month. With today's Treatsie review, we're taking a closer look at the June 2015 Treatsie Artisan Sweets box.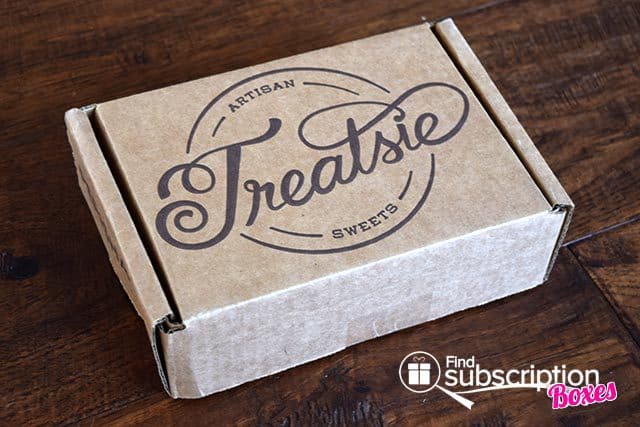 Every Treatsie box includes a product card that describes the delicious treats in that month's box.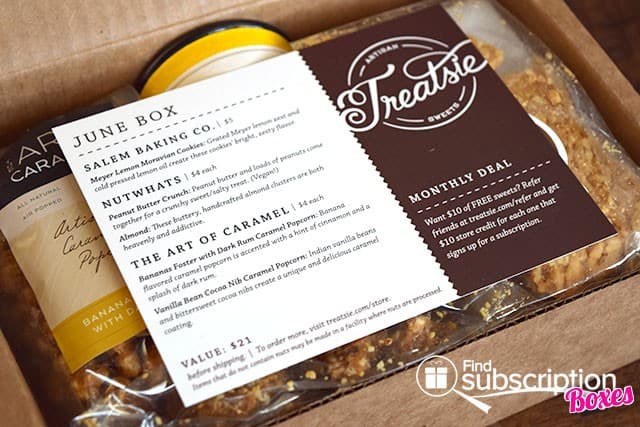 Here's a first look inside our Treatsie June 2015 sweets box.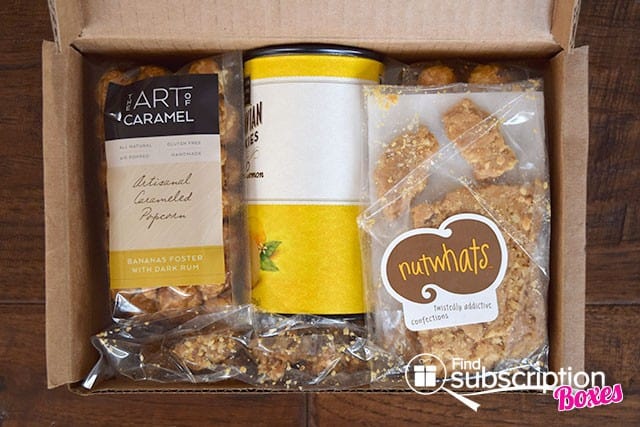 Inside the Treatsie June 2015 Box
There were 5 sweets in our June Treatsie Box.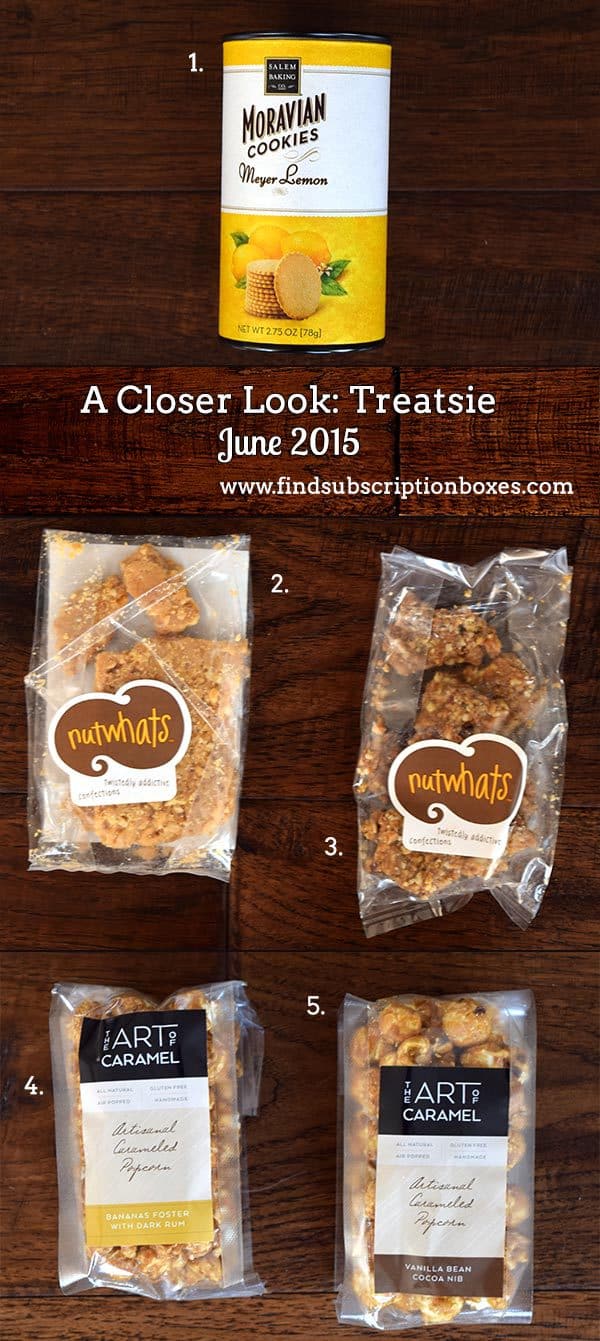 1. Salem Baking Co. Meyer Lemon Moravian Cookies, Retail Value – $5
These crispy thin cookies are made with grated Meyer lemon zest and cold pressed lemon oil to create a bright lemon flavor we couldn't resist!
2. NUTWHATS Peanut Butter Crunch, Retail Value – $4
This sweet/salty treat combines peanut butter and peanuts to make the perfect treat for peanut butter lovers.
3. Almond NUTWHATS, Retail Value – $4
The buttery crunch from these handcrafted almond clusters was a great sweet snack.
4. The Art of Caramel Bananas Foster with Dark Rum Caramel Popcorn, Retail Value – $4
A hint of cinnamon and a splash of dark rum create an exotic twist to this banana flavored caramel popcorn.
5. The Art of Caramel Vanilla Bean Cocoa Nib Caramel Popcorn, Retail Value -$4
This sweet, crunchy caramel popcorn is topped with Indian vanilla beans and bittersweet cocoa nibs.
Treatsie June 2015 Box Review Wrap-Up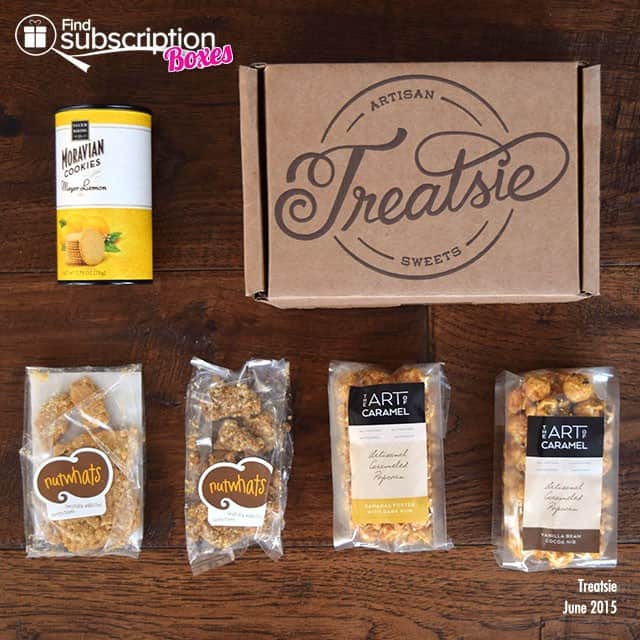 The Treatsie June Box featured a great mix of sweet and salty treats that are great for enjoying outdoors or while relaxing at home. The lemon cookies were perfect summer sweets with tons of fresh lemon flavor. We loved tasting the unique caramel popcorn flavors – Bananas Foster with Rum is unlike any other we've tried.
What was your favorite Treatsie June box sweet?
Treatsie Buy One, Get One Free Promo
For a limited time, subscribe to Treatsie with this link and get your second month of Treatsie FREE!