The Treatsie delivers a monthly sweet box of gourmet sweets for you to enjoy. With this Treatsie box review, we're taking a closer look at the May 2015 Treatsie box.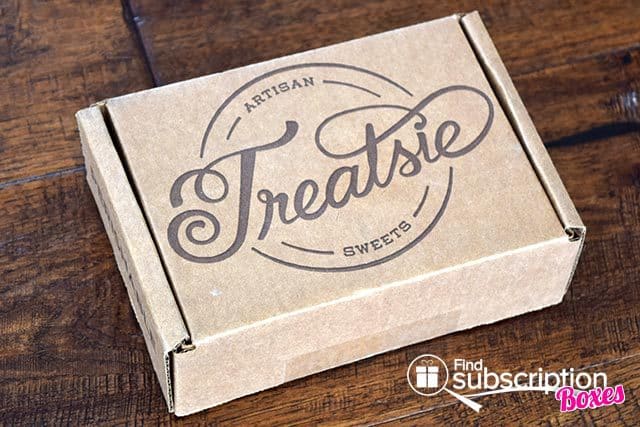 Treatsie includes a product card that describes each of the treats in that month's gourmet sweets box.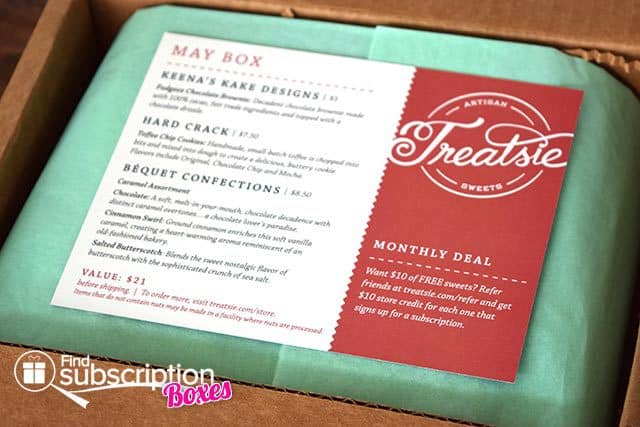 Here's a first look into our May 2015 Treatsie Sweets Box.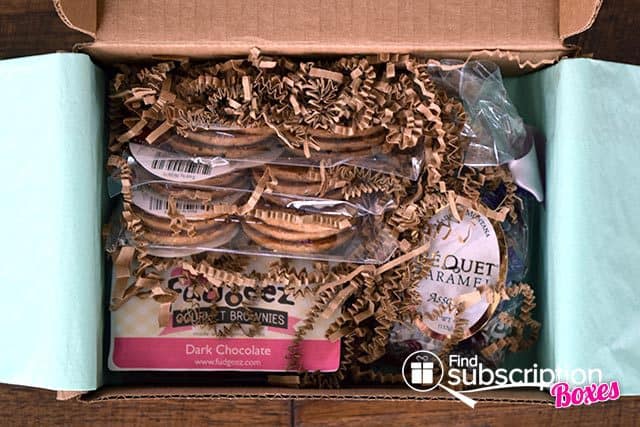 Inside the Treatsie May 2015 Box
There were 5 treats in our May Treatise sweet subscription box.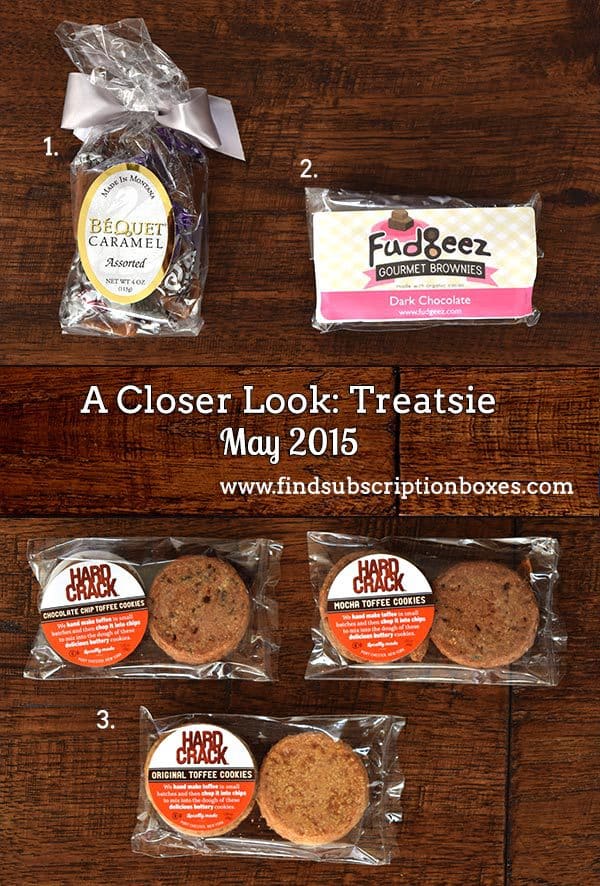 1. Bequet Confections Caramel Assortment, Retail Price: $8.50
These soft caramels come in three amazing flavors: Chocolate, Cinnamon Swirl, and Salted Butterscotch.
2. Keena's Kake Designs Fudgeez Chocolate Brownie, Retail Price: $5
This decadent brownie is made with 100% cacao, fair trade ingredients and has chocolate drizzle on top.
3. Hard Crack Toffee Chip Cookies – Original, Chocolate Chip, and Mocha Flavors, Retail Price: $7.50
These buttery cookies have handmade, small-batch toffee bits mixed into the dough for extra crunch and flavor.
Treatsie May 2015 Box Review Wrap-Up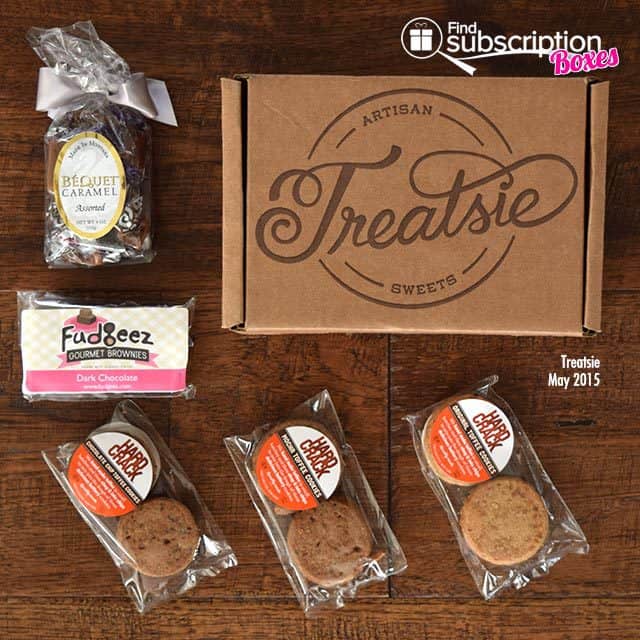 We loved the rich and decadent artisan sweets in our Treatsie May 2015 box. From the amazing dark chocolate brownie to the small-batch, hand crafted caramels, each sweet was the perfect indulgent treat. The total retail value of the May 2015 Treatsie box was $21.
What was your favorite May Treatsie Box sweet?
Treatsie Buy One, Get One Free Offer
For a limited time, subscribe to Treatsie with this link and get your second month of Treatsie FREE!