The Try The World Subscription box helps subscribers discover the world through food every other month. Today, we're taking a closer look at the Try The World April 2015 Marrakesh box.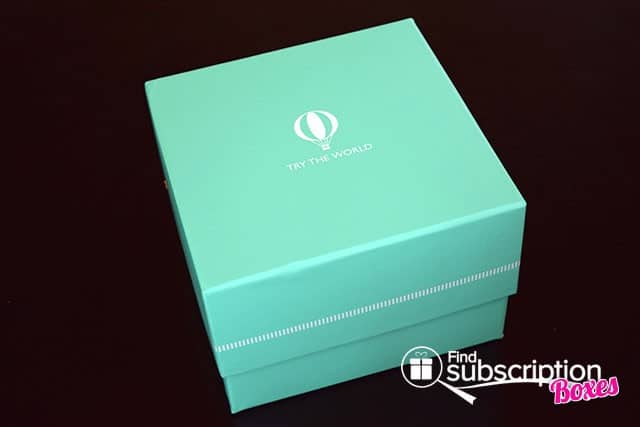 Each Try The World box includes a product flyer describing the products featured in the box, as well as a Culture Guide for that box's featured city. In addition to delicious Moroccan recipes, the Culture Guide also includes historical and current event facts about the country.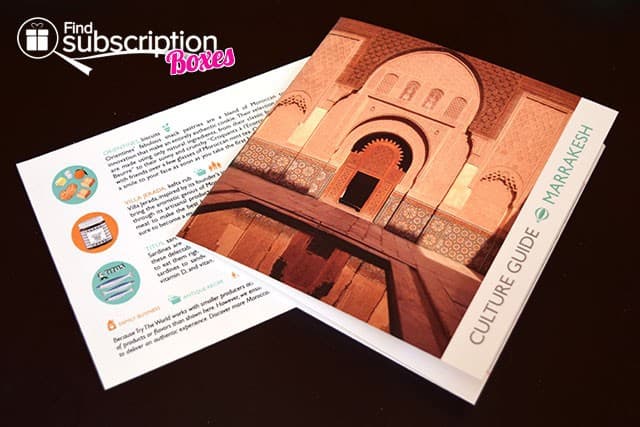 Here's a first look inside our April 2015 Try The World Marrakesh Box.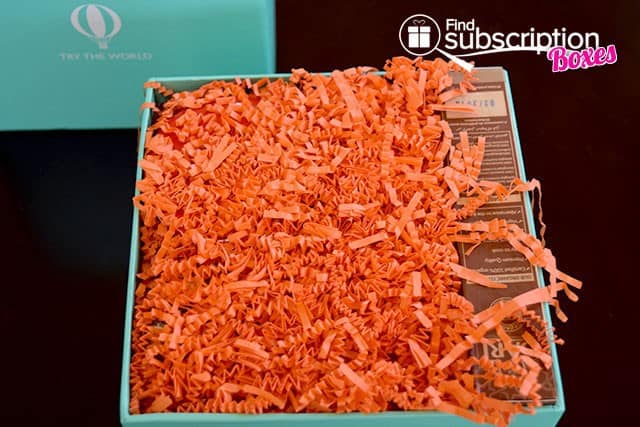 Inside the Try The World April 2015 Marrakesh Box
The April Try The World Marrakesh Box featured 6 products.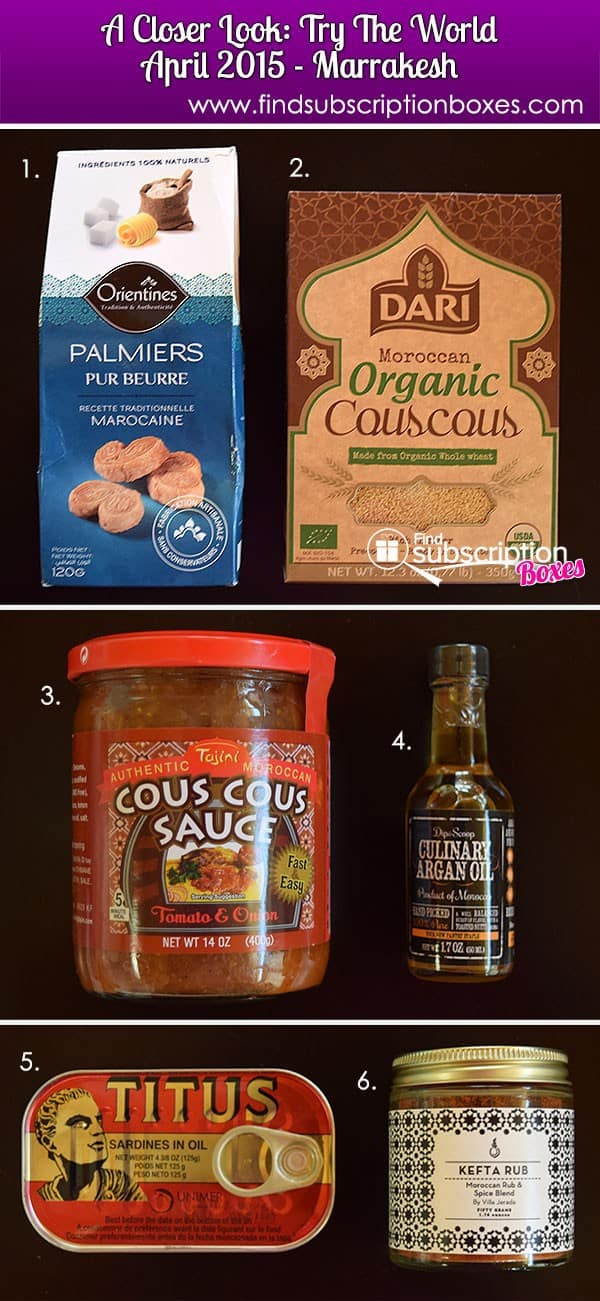 1. Orientines Palmiers Pur Beurre (Puff Pastry)
Made using only natural ingredients, these authentic Moroccan cookies blend Moroccan tradition with innovation.
2. Dari Moroccan Organic Couscous
This couscous is full of potassium, fiber, protein, and antioxidants for a delicious and nutritious food!
3. Tajini Cous Cous Sauce
This easy-to-use sauces adds authentic Moroccan flavor to your vegetables and meat.
4. Dip & Scoop Culinary Argan Oil
Handmade by Berber women in Southwestern Morocco, this unique oil adds a little extra flavor to your fish, veggies, and breads.
5. Titus Sardines in Oil
A staple of Moroccan cuisine, these sardines can be enjoyed out of the can or added to sandwiches, salads or pastas.
6. Villa Verada Kefta Rub
Use this Moroccan-inspired rub on any meat to make kefta (Moroccan meatballs) in your own kitchen!
Try The World April 2015 Marrakesh Box Review Wrap-Up
The Try The World April 2015 Marrakesh Box introduced us to a variety of flavors and foods that we haven't tried before. From the crispy cookies to savory meat rubs and sauces, we can't wait to taste the many flavors Morocco offers. We're particularly looking forward to making our first couscous!
What was your favorite item from the Try The World Marrakesh Box?
Try The World Free Box Offer
For a limited time, and while supplies last, get a FREE Try The World Paris Box with any new Try The World subscription – a $39 free gift value!