We have the complete box spoilers for the May 2015 and June 2015 Try The World gourmet food subscription box. For May and June, Try The World is taking subscribers to Argentina!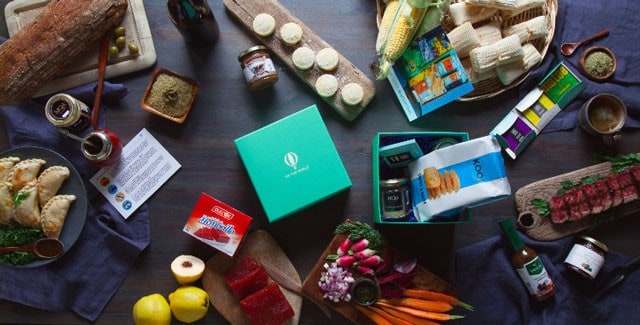 Try The World has revealed the contents of the Try The World Argentina box. Try The World Argentina boxes will feature:
Magdalena Dulce de Leche – Dulce de Leche ("candy of milk") is the national jam of Argentina
Bake Love Koo! Butter Cookies
Memories of Patagonia Malbec Wine Marinade
Dulcor Dulce de Membrillo
Vanoli Chimichurri
MQA Gourmet Green Olive Paste
Chamana and Inti Zen Argentine Teas: Inca Rose (Earl Grey & Rose Petal), Patagonia Bee (Vanilla, Honey & Cacao), and Earl Grey Mate
Stay tuned for our next Try The World box review, where we'll be taking a closer look at the May/June 2015 Try The World Argentina box!
Are you excited to taste the flavors of Argentina with Try The World?