A delicious subscription box for foodies, Try The World delivers a curated box of authentic gourmet food from a different country every other month. With today's Try The World box review, we're unboxing the Try The World Holiday Box. The Try The World Holiday Box is a great gift idea for home cooks and foodies!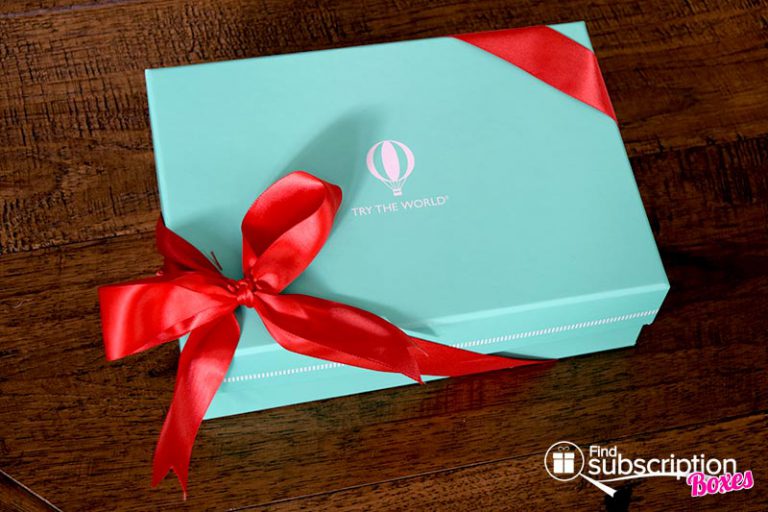 The Try The World Holiday Box included a Culture Guide that described each of that month's gourmet food items. It also include easy recipes that can be prepared with the Try the World Holiday Box ingredients and a suggested holiday playlist.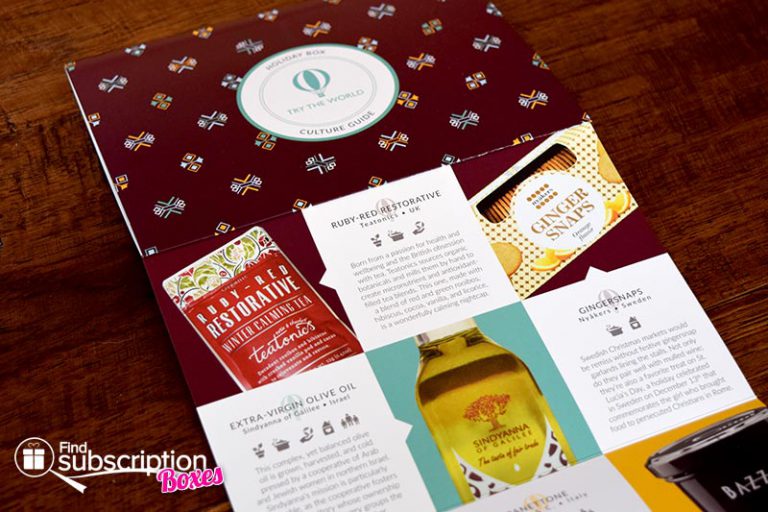 Here's a first look inside our November/December Try The World Holiday Box.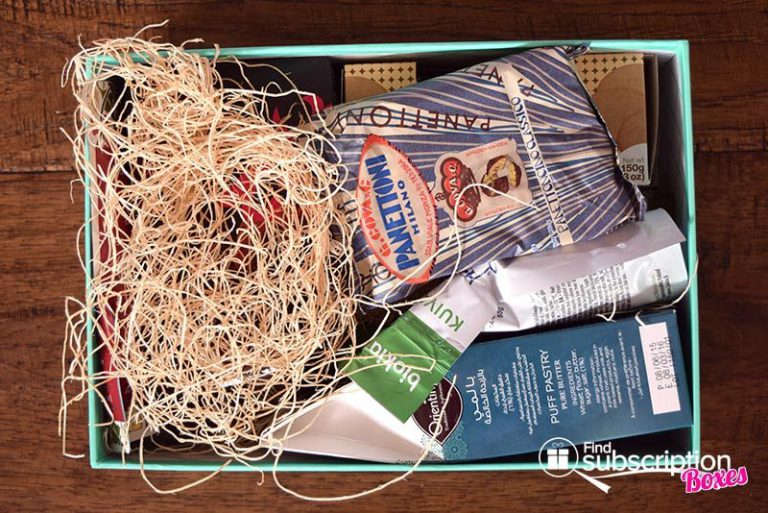 Inside the November/December 2015 Try The World Holiday Box.
There were 8 gourmet food products in the Try The World Holiday Box.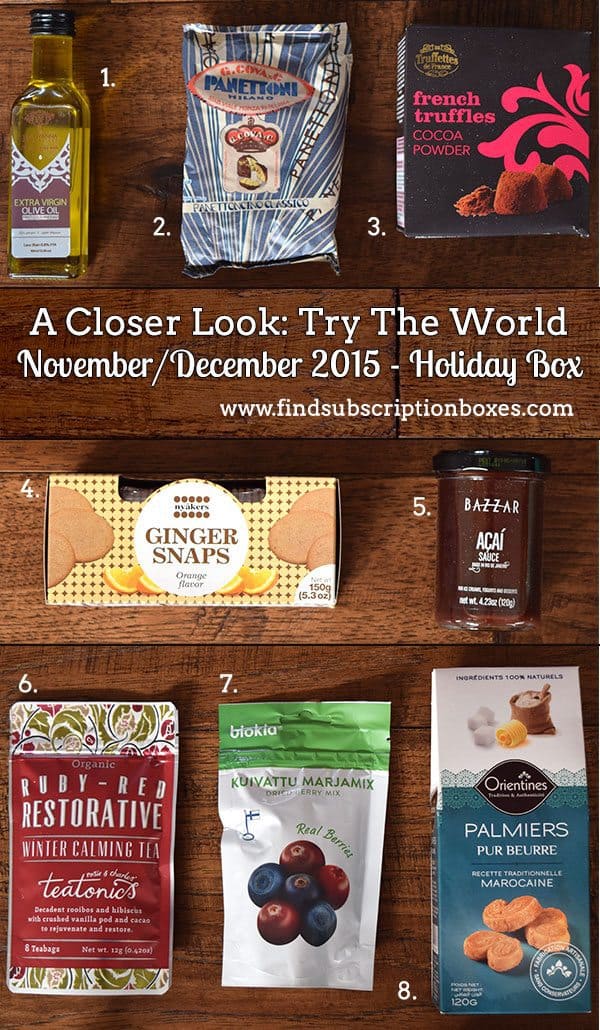 Sindyanna of Galilee Extra-Virgin Olive Oil


Grown, harvested, and cold pressed by a coop of Arab and Jewish women in norther Israel, this olive oil offers complex yet balanced flavors.

G. Cova & C. Panettone


A traditional sweet bread loaf from Milan, these loves are made according to an age-old process to create bread that's as good as home-baked.

Truffette de France Chocolate Truffles


One of the most festive holiday sweets, these Canadian chocolate truffles pair will with ice cream as a delicious dessert.

Nyakers Gingersnaps


Enjoy these crispy cookies which are popular in Swedish Christmas markets.

Bazzar Acai Dessert Sauce


Known for its antioxidants, this acai sauce is often used in Brazil as a poultry glaze. It's great as a syrup too!

Teatonics Ruby Red Restorative


Sip on this micronutrient and antioxidant-filled tea blend as a calming way to end the night.

Biokia Miked Berries


This dried berry mix from Finland features little-known berries, like bilberries and lingonberries, that are packed with fiber, vitamins, and antioxidants.

Orientines Cookies


These Moroccan cookies are a treat for enjoy with your afternoon tea.
November/December 2015 Try The World Holiday Box Review Wrap-Up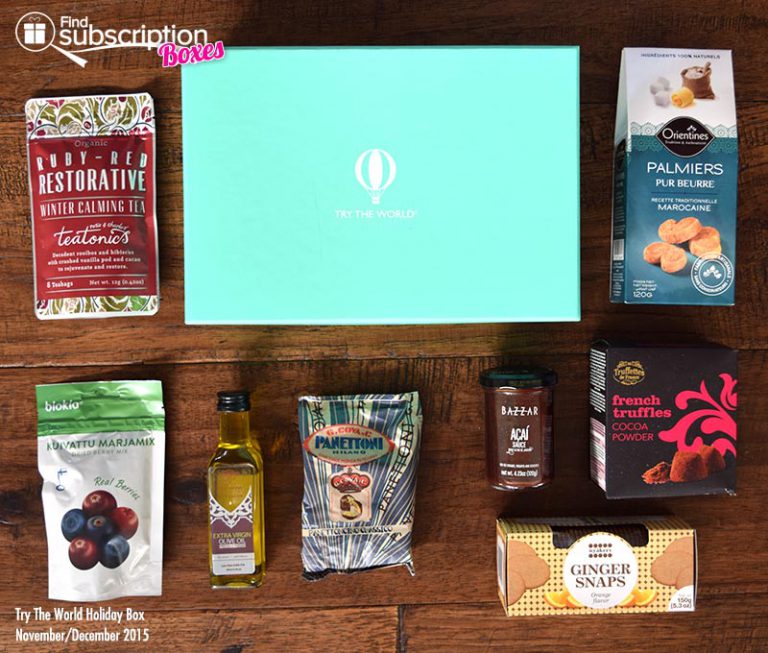 The Try The World Holiday Box had a variety of sweets and gourmet ingredients that are perfect for preparing holiday treats or enjoying on their own. The Canadian truffles are a decadent chocolate that will satisfy any sweet tooth.The Gingersnaps from Sweden and crispy Moroccan cookies provide the different cookie flavors of other countries. Coming from UK, the calming tea is sure to be a soothing way to relax.
Which Try The World Holiday Box item did you enjoy most?
Get a Free Try The World Spain Box
For a limited time, start your Try The World subscription with the Holiday Box and get a FREE Try The World Spain Box, while supplies last – a $39 free gift value!