The Try The World food subscription box is a delicious and fun way to discover unique and authentic, gourmet foods and flavors from a different country every 2 months. With today's Try The World review, we're taking a closer look at the July/August Try The World Box. The July/August Try The World theme is Japan!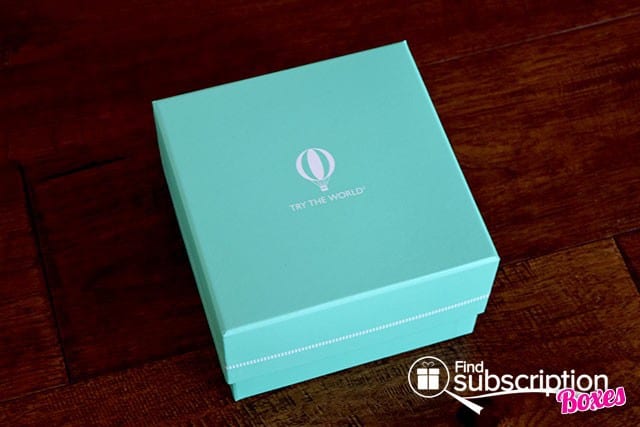 Every Try The World box includes a culture guide that provides additional information about the country's culture and with helpful tips and recipes for using that month's box. The Japan Try The World box can be used to host a Tea Ceremony or a Make-Your-Own Okonomiyaki Dinner Date. A product card is also provided with descriptions for each of the gourmet food items in that month's Try The World food box.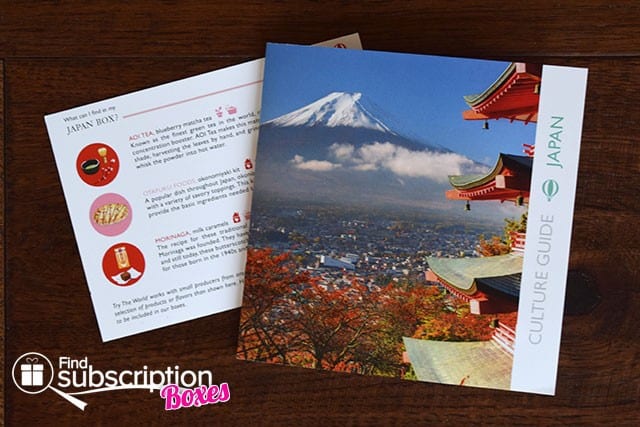 Here's a first look inside our Japan Try The World box.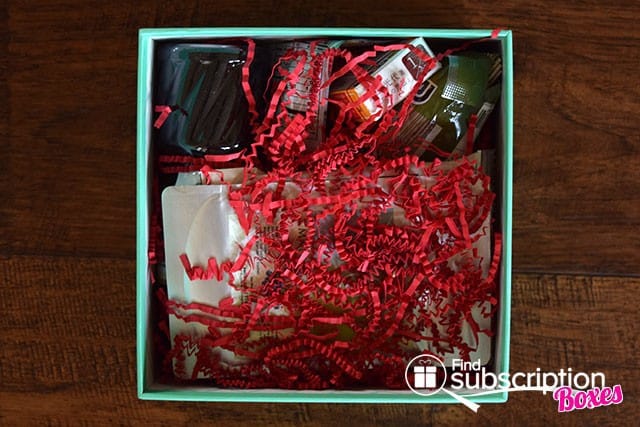 Inside the Try The World July/August 2015 Japan Box
There were 7 products in our July/August Try The World Japan Box.*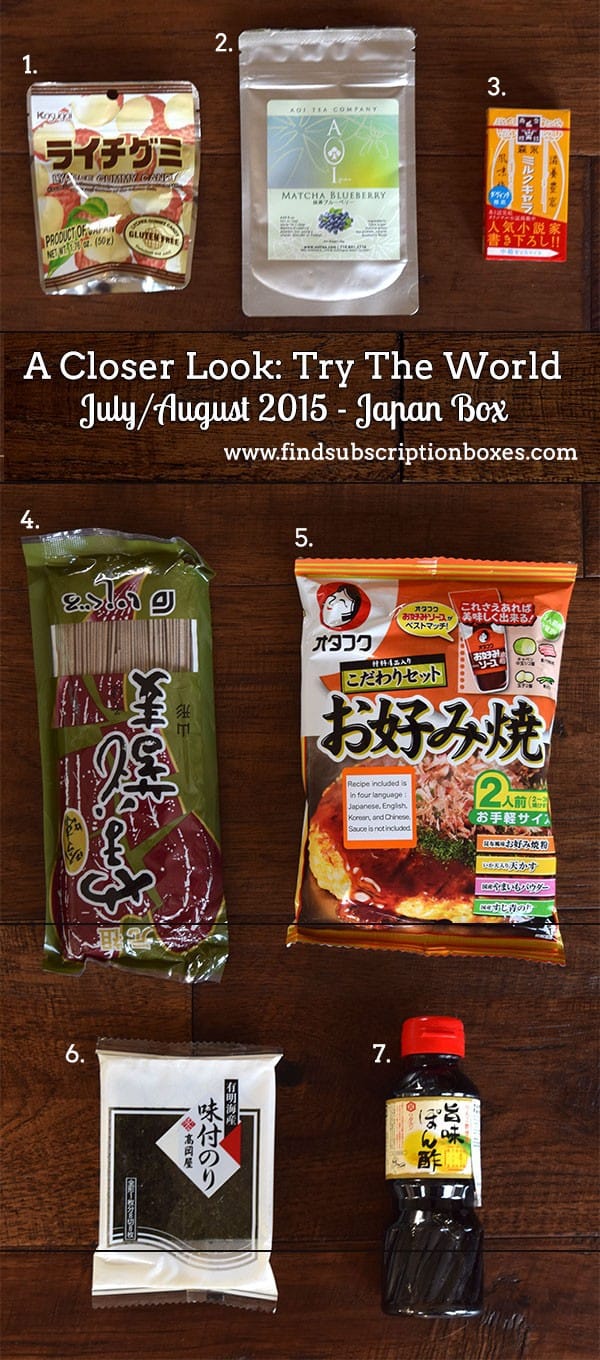 1. Kasugai Gummy Candies
These lychee gummy candies are made with fruit juice for a sweet, fresh flavor.
2. AOI Tea Blueberry Matcha Tea
Whisk this powder into hot water to enjoy the energy and concentration boosting benefits of matcha tea.
3. Morinaga Milk Caramels
The recipe for these butterscotch-like traditional Japanese sweets dates back to 1899!
4. Ishiguro Yamaimo Soba Noodles
These traditional noodles are made with yam extract and buckwheat and can be enjoyed in a hot broth or served as a cold salad with ponzu sauce.
5. Otafuk Foods Okonomiyaki Kit
Create your own omelette-like okonomiyaki pancake with the basic ingredients included in this kit!
6. Takaokaya Seaweed Snack
This premium seaweed snack is a natural health food that can be enjoyed straight from the bag or crumbled over rice.
7. Wadakan Umami Ponzu Sauce
Use this ponzu sauce for your soba noodle salad or as a dip to add sweet, salty tang to grilled meat or fish.
Try The World July/August 2015 Japan Box Review Wrap-Up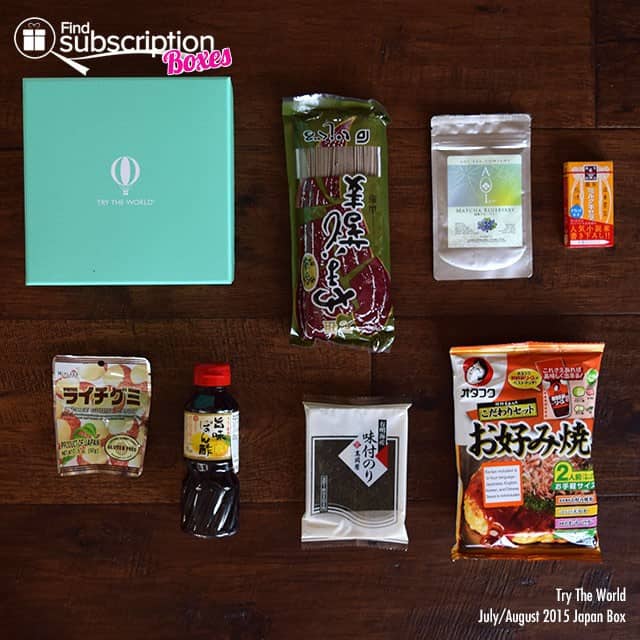 We can't wait to create our own Japanese dishes using the authentic Japanese gourmet foods in the Try The World Japan Box. From the soba noodles to the lychee gummy candies, Try The World featured a variety of sweet and savory Japanese flavors in this month's box. We really appreciate that many of the items can be used as ingredients to prepare easy recipes (included in the culture guide!), so even novice cooks can enjoy a taste of Japan in their own home.
How will you be using your Japan Try The World July/August Box?
Try The World BOGO Free Box Offer
For a limited time, start your Try The World subscription today and get a FREE Try The World Box, while supplies last – a $39 free gift value!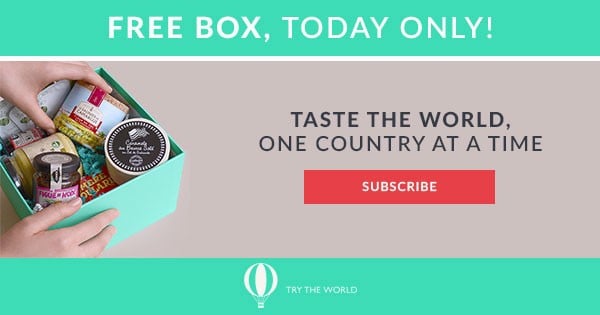 * Try The World works with small producers from around the globe, so each box may have a slightly different selection of products or flavors than we received. However all products must pass their highly selective  criteria to be included in Try The World boxes.