VeganCuts Beauty Box is the easiest way to discover cruelty-free beauty products without breaking your budget. Each month, you will receive 5 or more products to try! Today, I will be reviewing the February 2019 VeganCuts Beauty Box.
My products arrived neatly packaged in a little drawstring bag. There were no damaged items, or any spillage.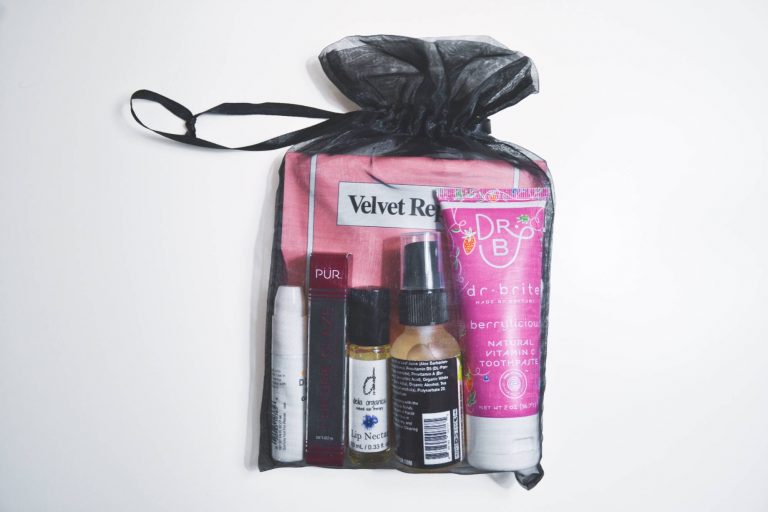 VeganCuts also included a card with information about each product! There were 5 regular items in this month's curation, as well as a surprise bonus item.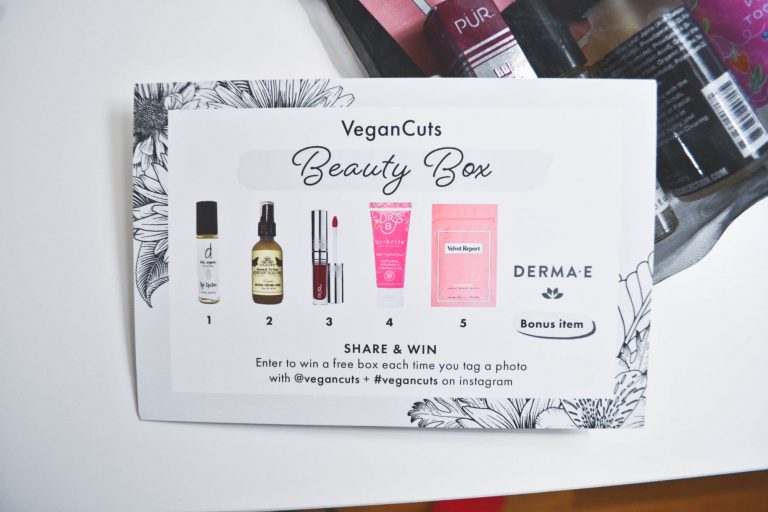 The front of the card had pictures of each product, and the back of the card listed the retail value and uses for each one. They also included some coupon codes!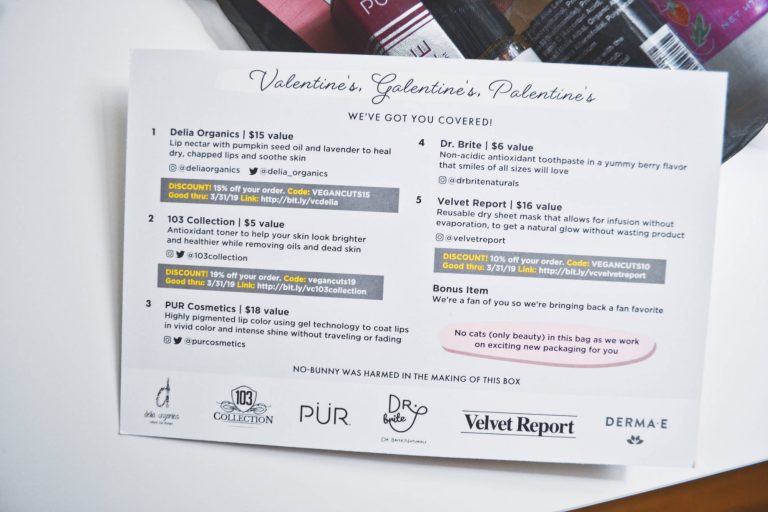 Okay, let's take a look at the products! I was immediately drawn to the largest item in the bag – a Velvet Report dry sheet mask ($16 value). This is a reusable sheet mask that is highly concentrated in active ingredients to bring you nourished and healthier looking skin. They are free of preservative, allergens, parebens, and fragrance. I took a look at the ingredient list, and the mask contains different botanical extracts and oils – such as sunflower seed oil, carrot root extract, rosemary extract, and more. You can reuse the mask once within a 3 month period of time.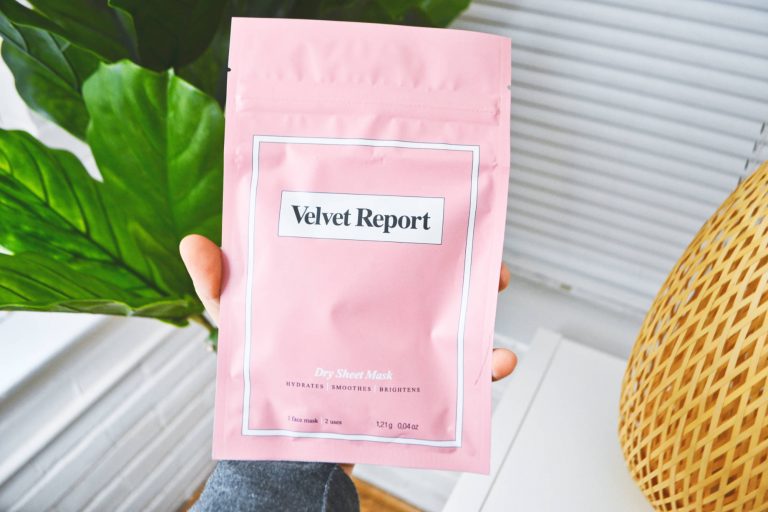 This was my first time using a dry sheet mask, and I wasn't sure what to expect. The mask has two stretchy bands on the side, that you can fit over your ears. This lets the mask sit comfortably on your skin! I think it is much more comfortable than a regular sheet mask. It is soft and thick, kind of like a pillow for your face. It is fragrance free, so apart from the gentle pressure it is easy to forget you have it on.
I was a little skeptical about the benefits of the sheet mask. Usually your skin is supposed to soak up the serum in a mask, and that is what accounts for the rosy, plump glow. After using this, my skin didn't feel as nourished as when I use a normal mask. However, it did feel as if I had used a very light moisturizer. So, it definitely did something for my skin. This is definitely a healthier version of a sheet mask, because it is free of the gross chemicals and fragrances that are in the average mask. So, perhaps it is worth it, even though the results are subtle.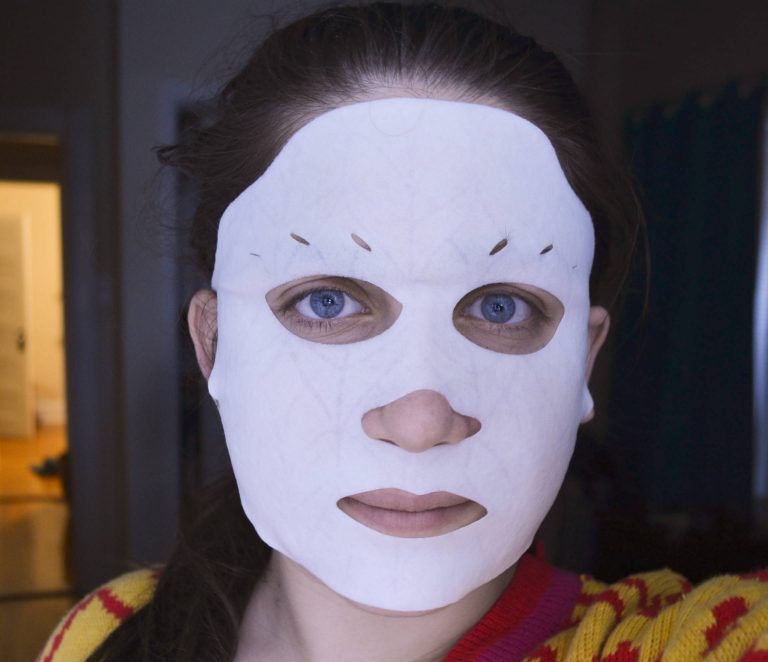 The next item I tried was this Dr. Brite Berrylicious Natural Vitamin C Toothpaste ($6 value). This toothpaste uses a vegan blend of non-acidic Vitamin C and antioxidants to give you a bright, clean smile. It contains no artificial sweetener color, or flavor. It is also safe to swallow, and very kid-friendly!
I have teeth that are prone to cavities, so I try to use toothpaste that contains fluoride for its remineralization purposes. This toothpaste is wonderful for a child who is learning how to brush their teeth, or for somebody who does not need fluoride in their dental hygeine routine. I will stick to my normal toothpaste, but I still think this is a good product. It tastes good, and my teeth felt very fresh and clean after using it!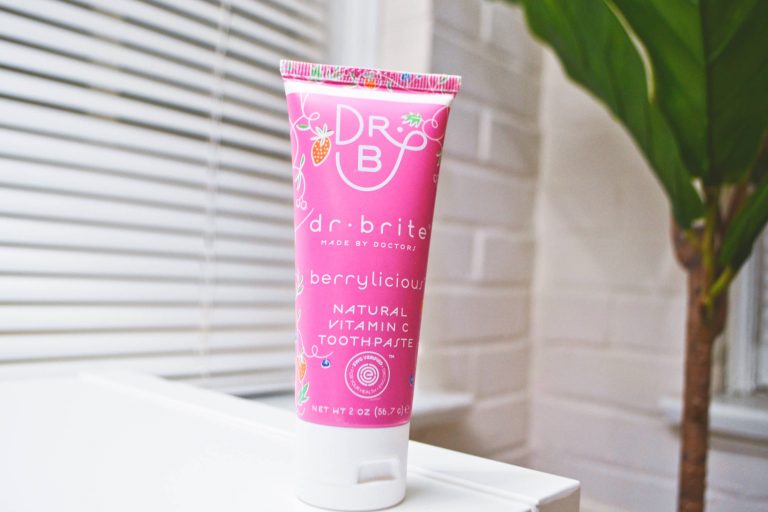 The 103 Collection Antioxidant Facial Toner ($5 value) is a deluxe sample, but it should last a long time. You really only need to use a couple spritzes of toner per night. Toner is meant to be used after you wash your face, to remove all traces of residue and dead skin cells. Using toner can help reduce acne, and will mantain your skin's hydration and elasticity. This particular toner uses organic botanical ingredients to infuse your skin with vitamins and nutrients. It smells lovely, and gets rid of that last bit of makeup that my cleanser doesn't get.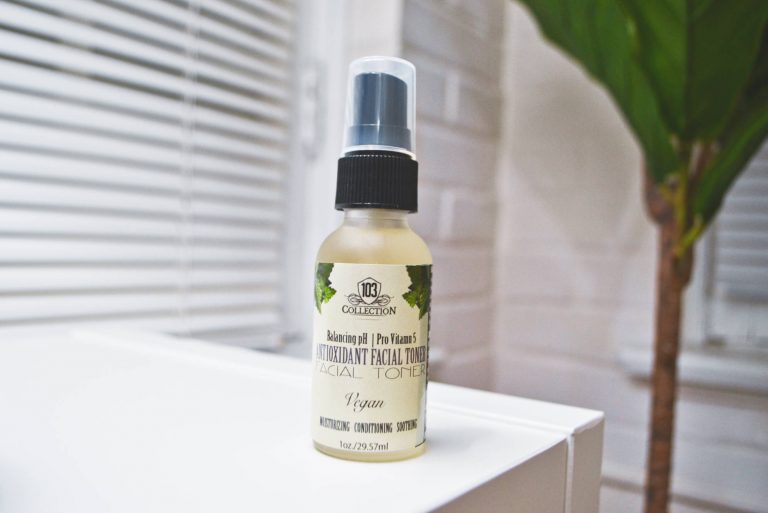 Next, I received this absolutely stunning Chrome Glaze lip gloss from PÜR ($18 value). This is an ultra-glossy, super pigmented gloss and it isn't sticky. I received the shade Rebel, which is a vampy merlot color.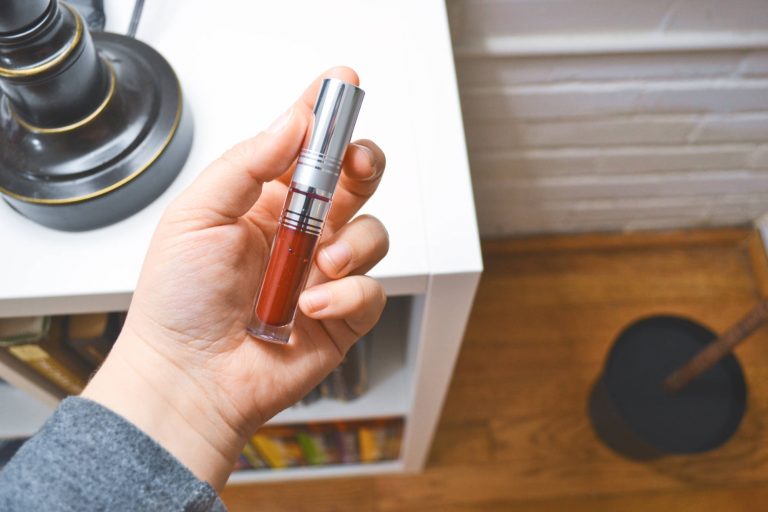 Here is a hand swatch: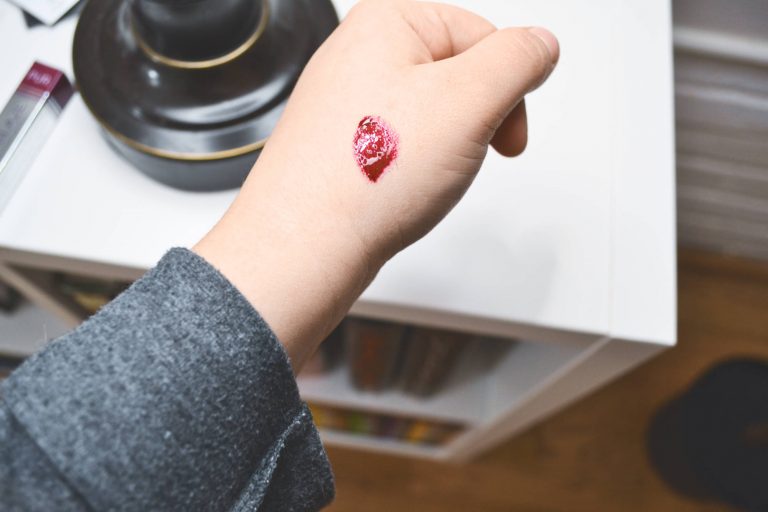 And here's a lip swatch: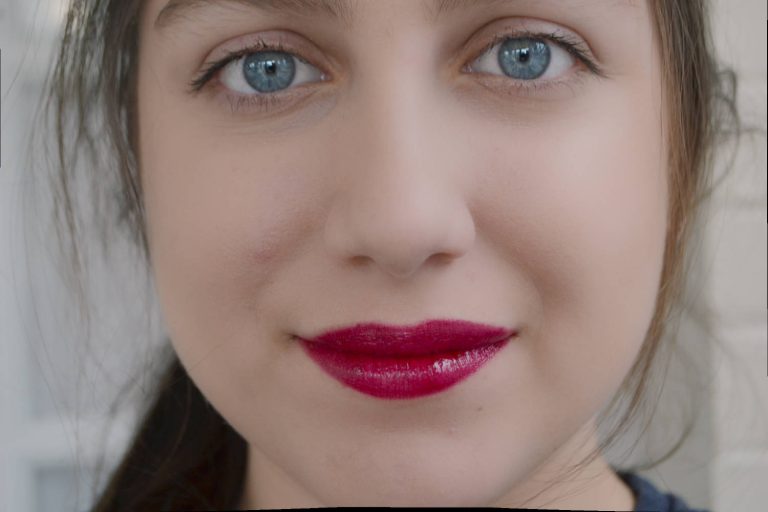 This lip nectar from Delia Organics has a value of $15, and contains pumpkin seed oil and lavender to nourish dry lips. It's been pretty darn cold in St. Louis, and my lips have been needing this. Even though this nectar is made from oils, it doesn't really feel greasy. I think it's more of a dry oil. It has all the benefits of regular oil, without leaving a gross greasy residue.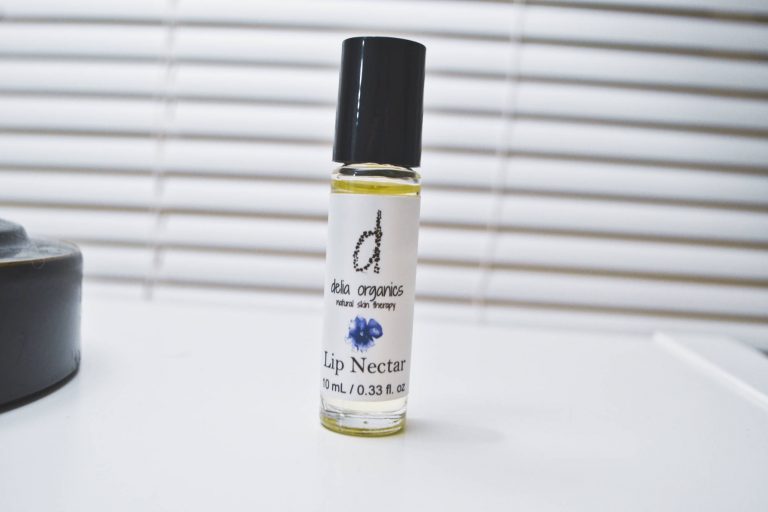 VeganCuts also included a bonus item in February's beauty box! This is a sample of Derma E Vitamin C Concentrated Serum. It is a pretty basic hyaluronic serum – it tightens and brightens your skin immediately. I like it, but I still prefer my usual nightly serum.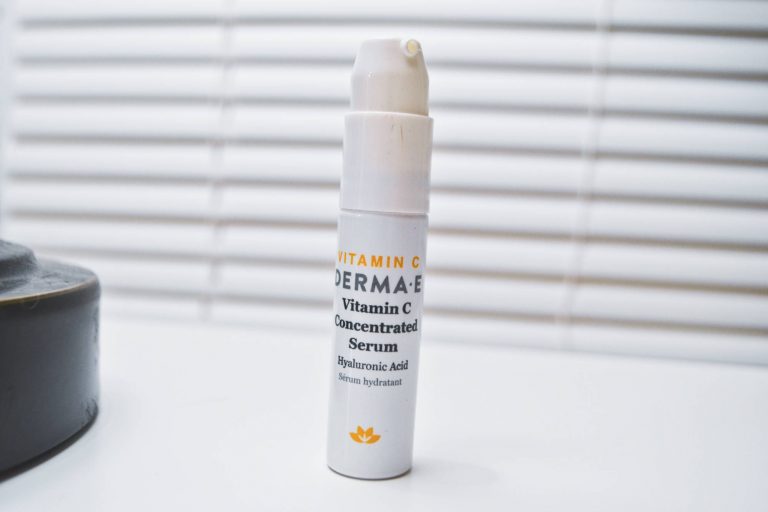 Overall, I am impressed by the quality of items in the VeganCuts Beauty Box. I absolutely love the toner and the chrome glaze lip gloss! This month's curation had a total value of $60, which is nearly triple what the box costs. I'd say that's a pretty good deal! If you are on the hunt for new vegan and natural beauty products, definitely give this box a try.