Vellabox is a subscription box that delivers small batch, hand poured candles that are health conscious. These artisan candles are all natural, and free of toxins and lead. Vellabox offers three subscription tiers:
Lucerna: One 4 oz candle and a surprise gift ($10 per month + $2 shipping)
Ignis: One 8 oz candle and a surprise gift ($20 per month + $2 shipping)
Vivere: One 8 oz and 4 oz candle, and a surprise gift ($30 per month and free shipping)
Today I will be reviewing Vellabox's September Viviere box. It arrived in a cute, bright yellow box, with both candles packaged in little burlap bags.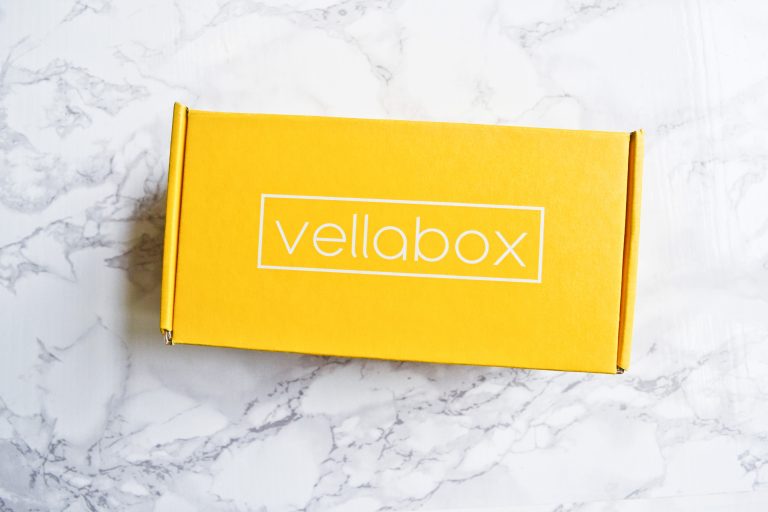 Inside the top of the box was a beautiful photo of a valley, and a quote by Ralph Waldo Emerson – "Adopt the pace of nature: her secret is patience."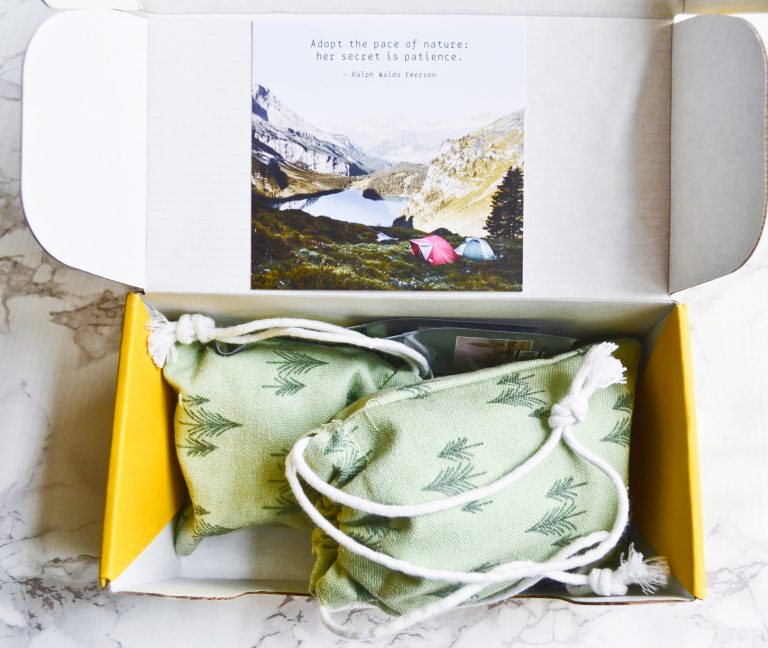 Vellabox included a little card with information about this month's candles. They are both from Banter & Bliss Candle Co., which is based in San Pedro, CA. Not only do they sell candles, but they also provide candlemaking experiences! You can use code VELLABOXBOGO at banterandbliss.com to buy one get one free on the Vellabox featured scents.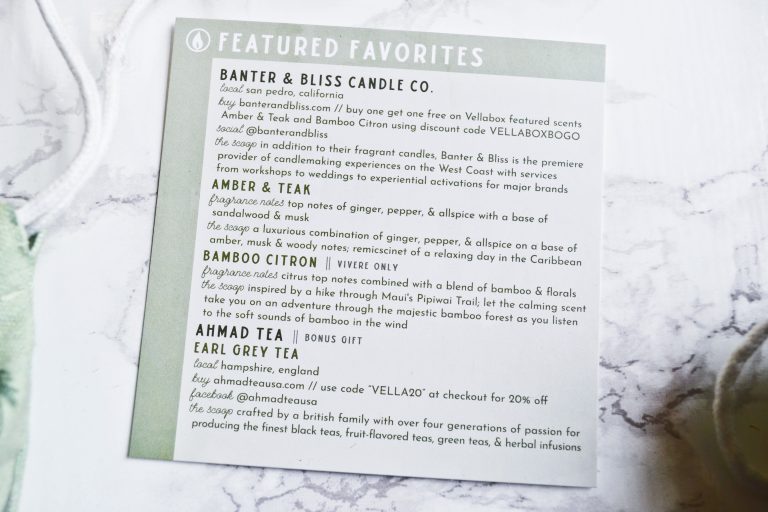 I'm obsessed with the pine-covered burlap bags the candles are packaged in! I will definitely be re-purposing them for the holidays.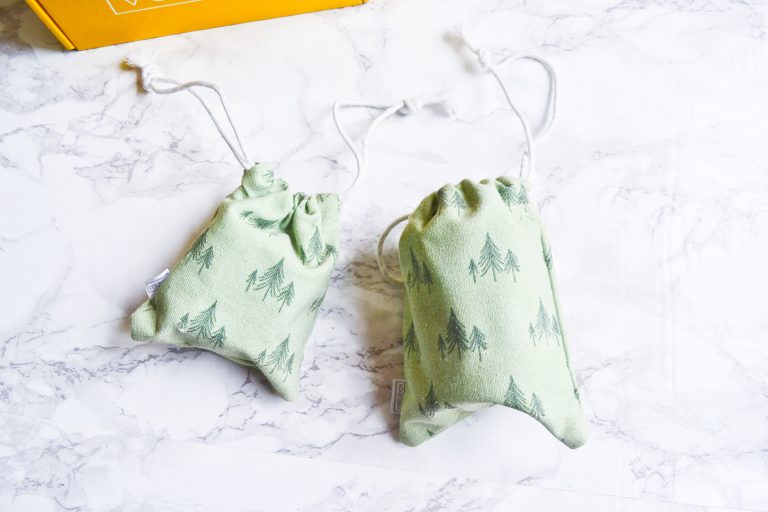 The Viviere tier includes an 8 oz candle and a 4 oz candle. This month's featured 8 oz candle is an Amber & Teak Coconut Wax Blend luxury candle from Banter & Bliss. Now that I'm looking at the candle though, it's actually only 7 oz. It has top notes of ginger, pepper, and allspice with a base of sandalwood and musk. This smell really invokes autumn for me; a quick whiff makes me want to cuddle up under a blanket and drink some hot chocolate. It's a very warm, musky scent and reminds me of the Bath and Body Works Mahogany Apple candle. This candle costs $22 and has an estimated burn time of 50 – 60 hours.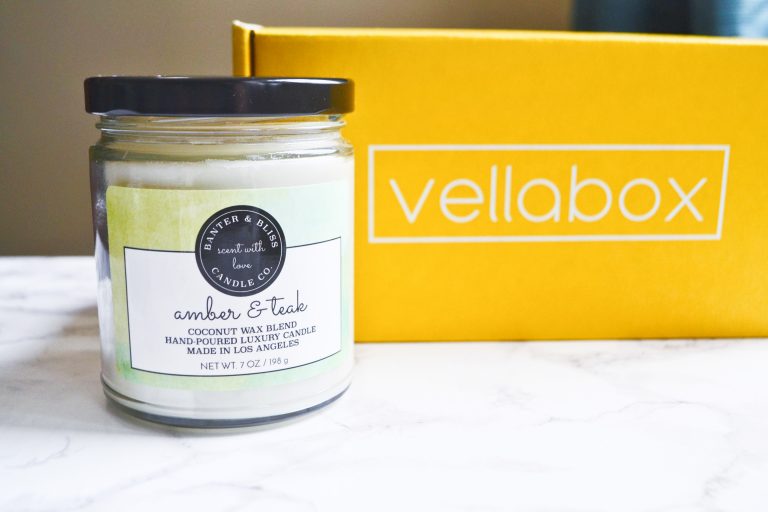 The featured 4 oz candle (well, actually 3.5 oz) is a Bamboo Citron Coconut Wax Blend  candle from Banter & Bliss. It costs $10, and has an estimated burn time of 20 – 25 hours. Bamboo Citron has citrus top notes, combined with a blend of bamboo and florals.  It's a very clean, springtime scent, and it actually smells more like Cucumber Melon to me. The scent makes me quite nostalgic, because my mom used to make soap that smelled identical to this. I love it!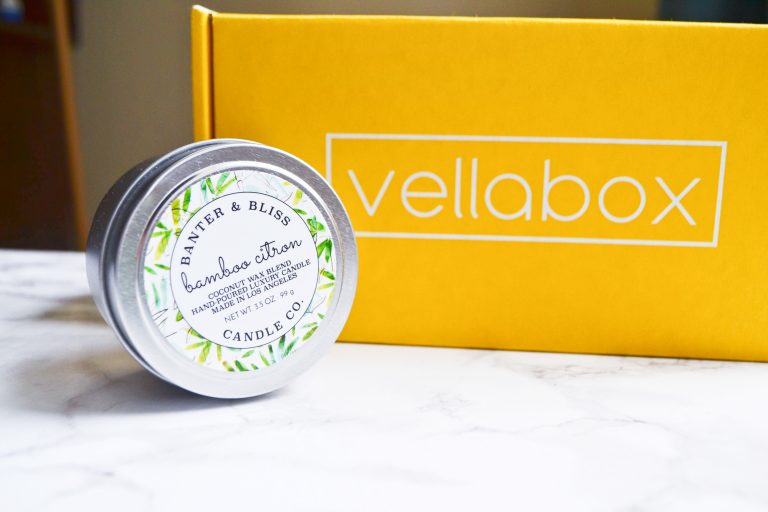 This month's bonus gift was two packets of Earl Grey tea.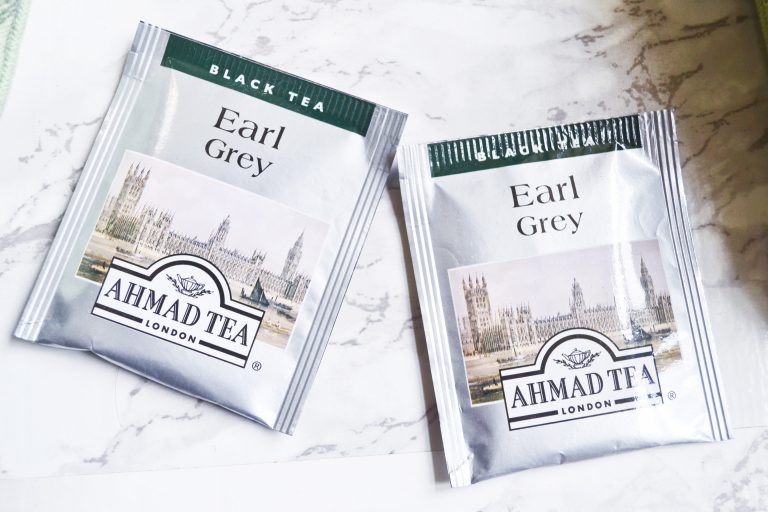 I'm very impressed with Vellabox! The Viviere subscription costs $30, and the two candles were worth $32. This box saves you a little bit of money, and also introduces you to clean, artisan candles that you may not have tried otherwise. I think the two featured scents are lovely, and I can't wait to see what Vellabox will feature in the future!