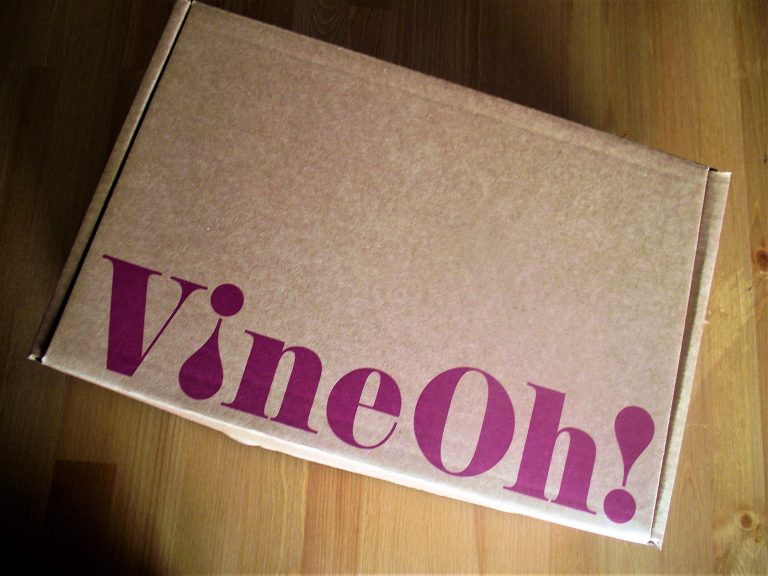 Vine Oh is a a quarterly subscription box that sends you two bottles of California wines and 5-6 pampering products.  When signing up for a subscription, you can choose whether you would like to receive two red wines, two white wines, or a mix of both.
Today, I will be reviewing the "Oh! For Me! Box", which is the Fall quarterly box. The box is stuffed with pampering items to accompany the wine, and it is a perfect gift for treating yourself or to treat any of the women in your life. I'll walk you through all of the items inside of this box; if you are interested, there is time to purchase it! "Oh! For Me!" boxes ship September 10th!
Get $10 Off + a FREE Extra Bottle of wine with any new subscription order. Just $49.99 + free shipping! Use code Find at checkout.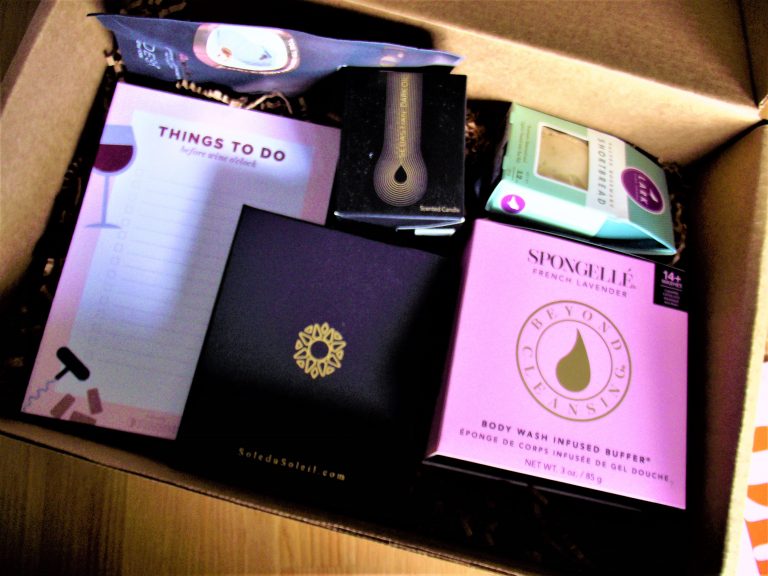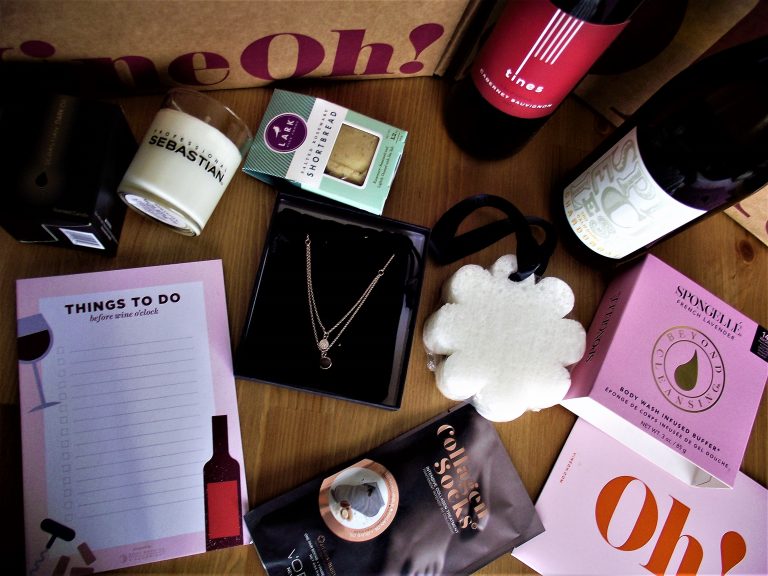 Vine Oh! always ships on time and it arrives quickly! It comes in a larger box with the wine securely in cartons on the bottom and the other goodies on top in their own box! There is no worry about anything breaking, as they are secured in bubble wrap and extra packing material. It was all well done.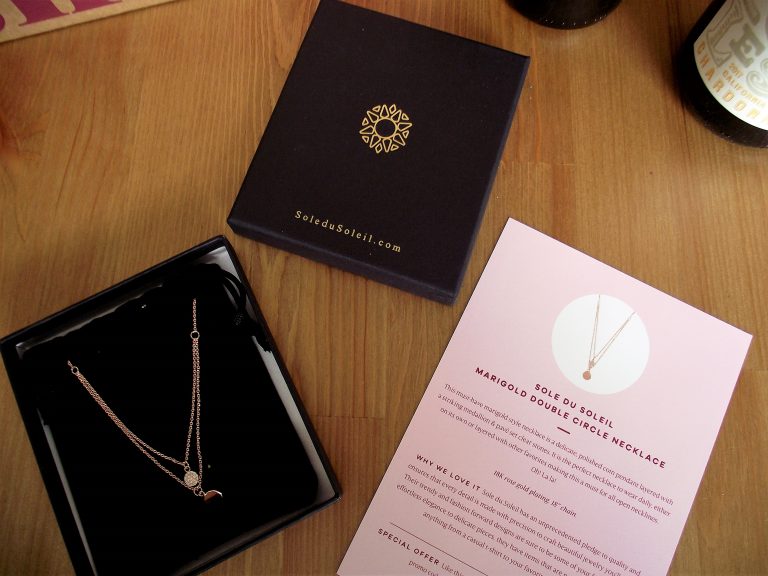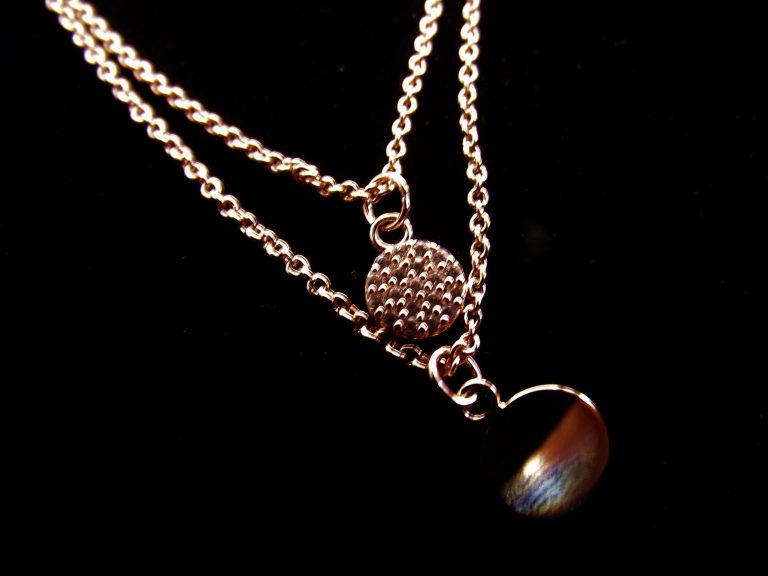 The First item in the box was this gorgeous Sole Du Soleil Double circle necklace. The retail value is $49. That is insane considering that alone is the price of the box with our coupon code!. It is a gorgeous 18K rose gold necklace with an 18″ chain. The lower circle pendant in clear  and polished and the top is set with clear stones giving a bit of a sandblasted look from afar. It hangs so delicately from the neck and completes any outfit.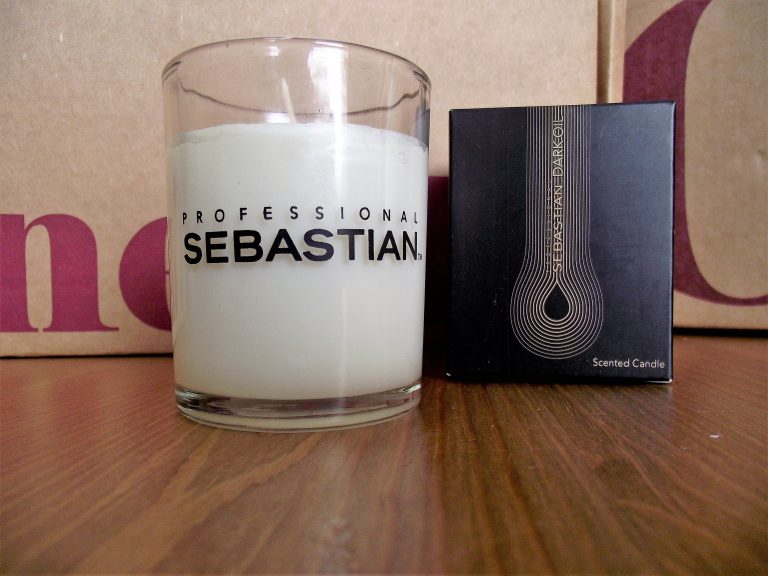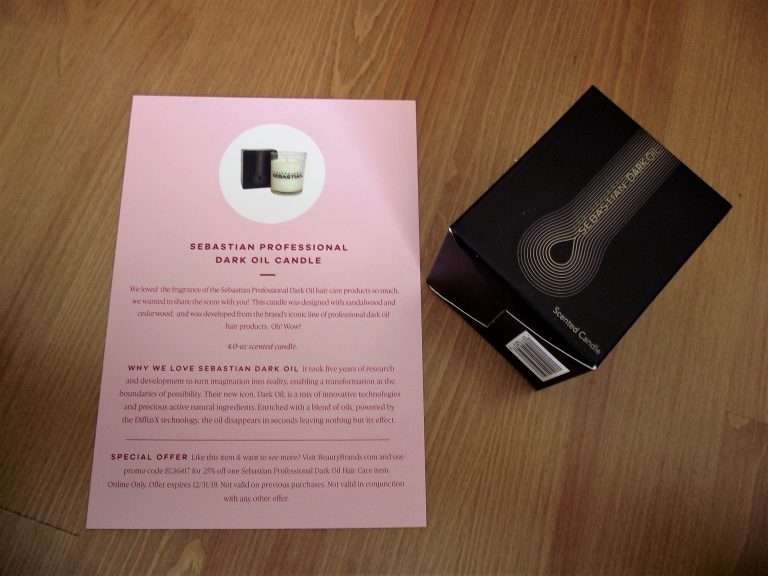 Next up in the box was a Sebastian Professional Dark Oil Candle. The retail value on the candle is $12. My form of self care is relaxing in a nice hot bubble bath with a candle lit as essentially the only light in the room. Getting a candle in the box makes me extremely excited. This particular candle has a sandalwood and cedarwood scent that is light and relaxing. It burns brightly when lit as well. I may have totally used it right after receiving it because I love it that much.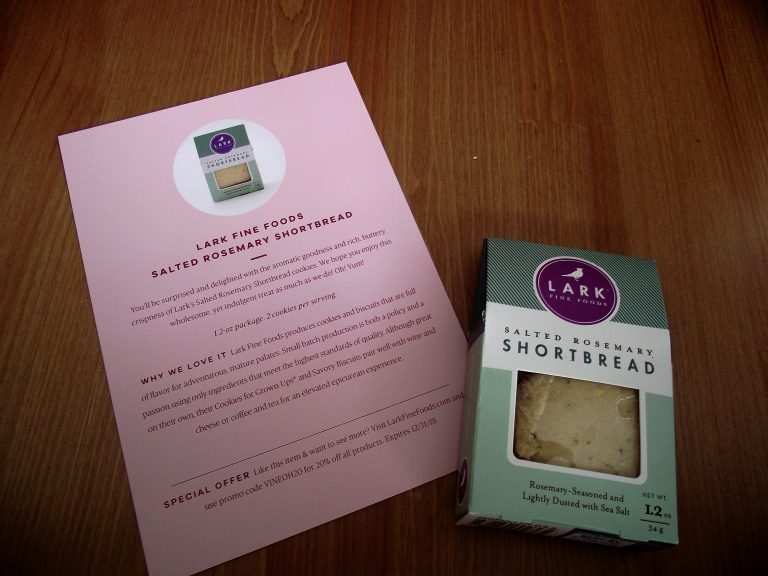 This item threw me for a loop a bit. I was not sure what to expect in regards to taste from the Lark salted rosemary shortbreads. I opened them up and the smell was very very strong. However, I was brave and took a little nibble.  I am glad I branched out. They were buttery and rich and had some major flavor in such a small bite. These are definitely unique but good!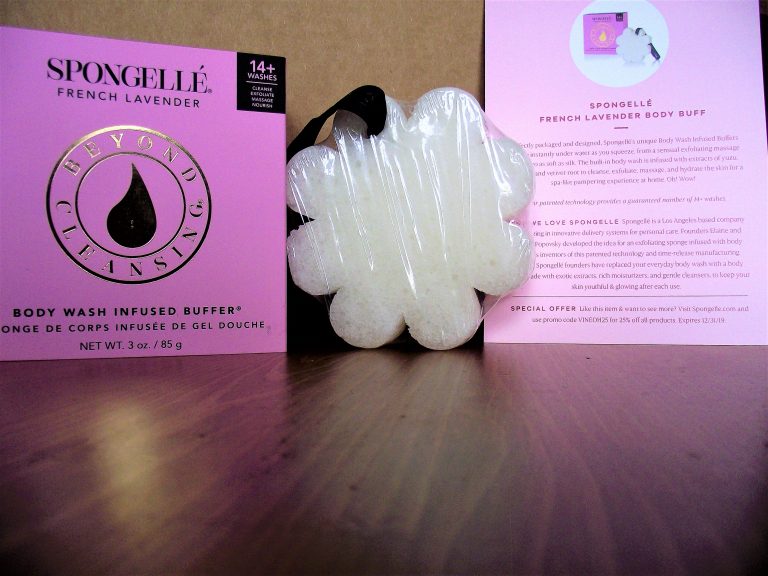 I was so excited by this Spongelle Body Buff. It exfoliates, without worrying about adding extra soap. The smell is fresh and bright and it glides easily on your skin. It is infused with yuzu, edelweiss, and vetiver root oils which make for an all around spa feel. I instantly stationed this right next to my bath tub. It is guarenteed for 14 washes and I will take advantage of the pampering that comes with every wash.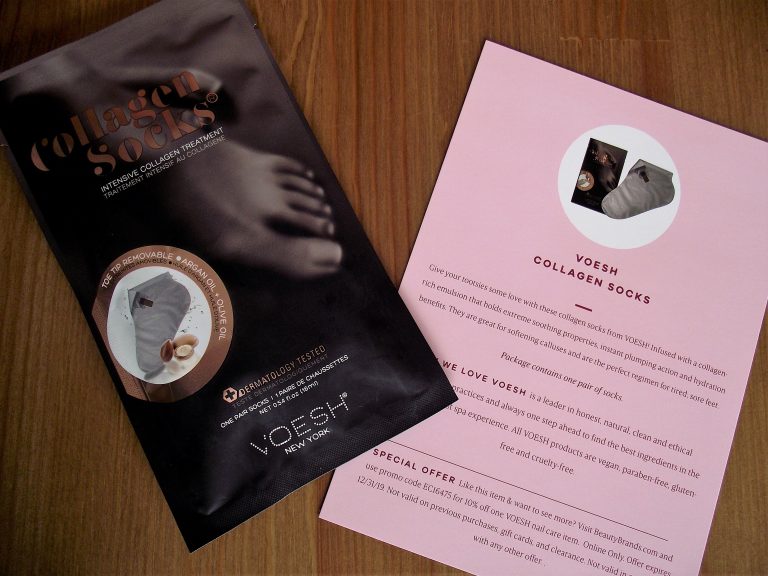 Collagen socks seem to be a newer crazy. VOESH provides the socks in this box. The collagen in the socks is meant to soothe and hydrate your feet. They are perfect for the Florida climate when one wears a certain style of shoes that dries out your feet. The bonus is these specific socks have a tearaway feature so you can paint your nails while they soak!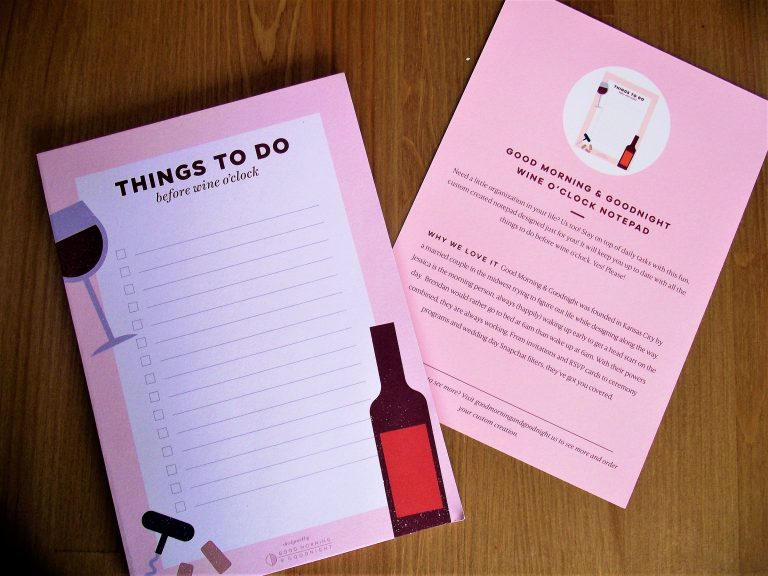 The last item, is perfect for a mom. It is a Good morning and goodnight notepad! it comes fully lined and with check boxes built in so you can be sure to get your to do list done. The design is also super cute and in theme with the box, making sure you beat the clock and are ready for wine o clock!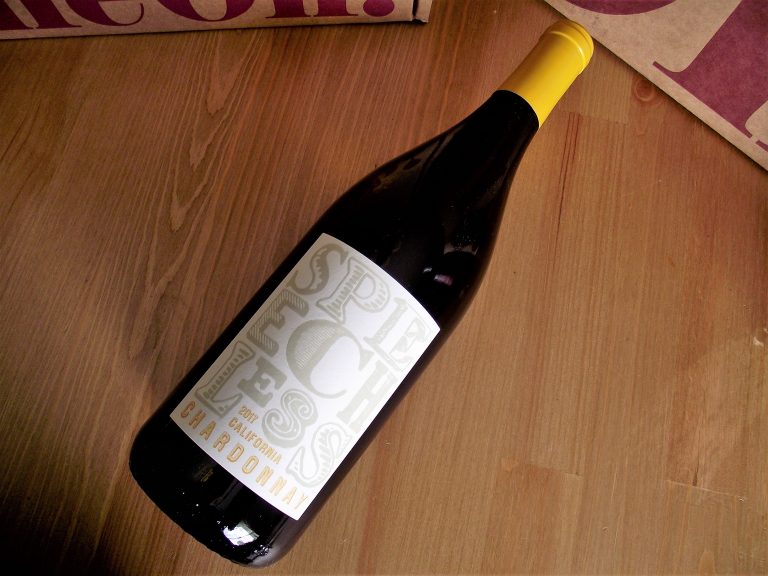 The California wine in the box is a 2017 Chardonnay. I have had Speechless wine before, but not the Chardonnay. It is a nice white wine. Speechless chardonnay has a nice light aroma. There are hints of apple, lemony zest, pineapple, vanilla, and sweet honey. It is aerated really well and sites nicely on the palette. I am really satisfied with this wine.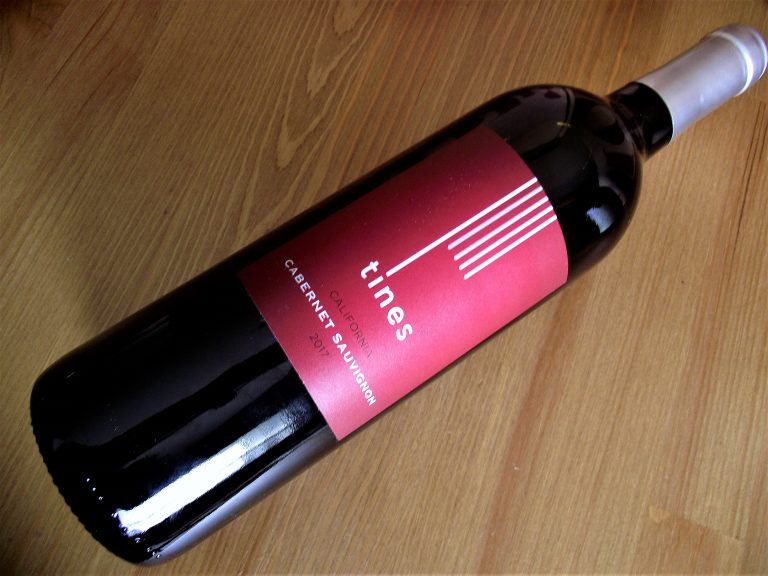 The other wine in the box was this California Cabernet Sauvignon from Tines. Cabernet Sauvignon is a deep red wine with a nice fruity aroma. The wine's fruity aroma is counterbalanced with a nice smoked woody aroma. This wine will go perfectly when my husband grills a good steak!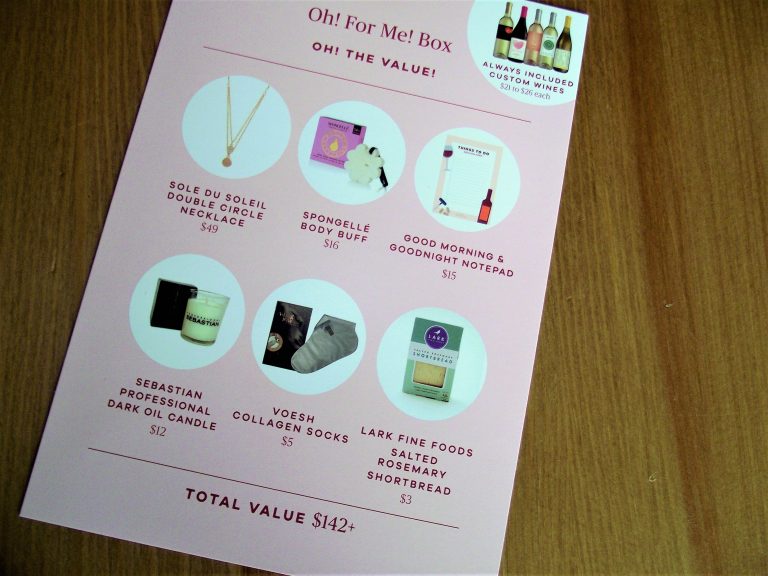 In Conclusion
The entire box value comes out to over $142! that is insane considering the price you originally pay. The items you receive are all great quality and help you feel truly cared for.  If you want the magical treatment at such a low price, check it out here! Don't forget to use the code FIND to get $10 off your box!