The Wantable Accessories Box is a great way to update your jewelry box every month. Wantable Accessories Box subscribers receive a monthly box of 4 jewelry and accessory items, handpicked by a personal stylist to match subscriber style preferences. Today, we're reviewing the jewelry items in our Wantable Accessories January 2015 subscription box.
The January 2015 Wantable Accessories Collection featured "the perfect pieces to up your style factor for a fashionable step into 2015!"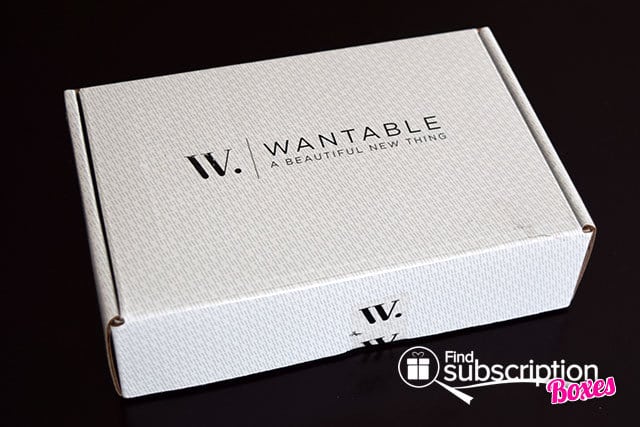 Each Wantable Accessories includes a product sheet that describes and provides style tips for each of the items in that month's box.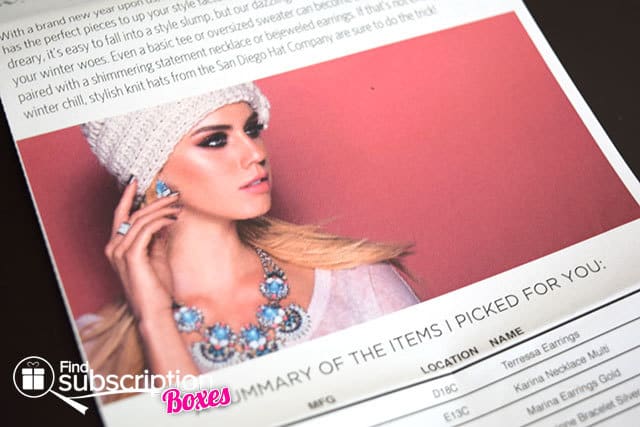 Wantable goes the extra step by packaging their jewelry items in soft, velvety pouches.
Inside the Wantable Accessories January 2015 Box
There were 4 gorgeous jewelry pieces in our January 2015 Wantable Accessories Box.

1. Terressa Earrings, Retail Value: $14
Wear these simple open oval studs with a statement necklace for a balanced look.
2. Karina Necklace Multi, Retail Value: $32
This layered necklace as multi-tone chains with taupe colored beads and a semi-precious drop stone.
3. Marina Earrings Gold, Retail Value: $18
Add some sparkle to your look with these geometric rhinestone earrings.
4. Corrine Bracelet Silver, Retail Value: $12
Braided metal with simple silver metal, this bracelet can be molded to fit any wrist size.
Wantable Accessories January 2015 Box Review Wrap-Up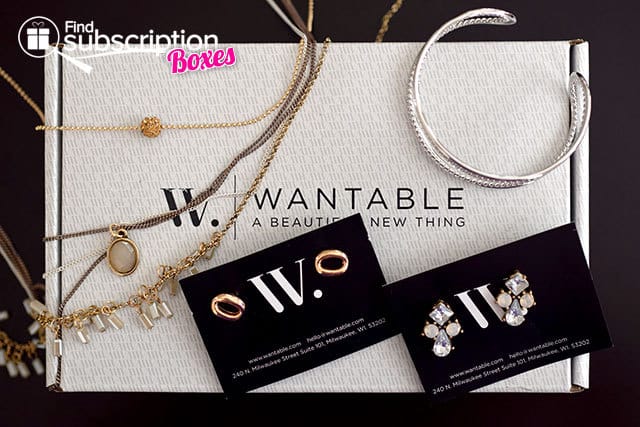 Once again, Wantable delivered another winning jewelry box with the Wantable Accessories January 2015 box. We loved the multi-layered necklace and the bracelet is the perfect accent to match. The jeweled earrings will be great for a night on the down while the simple golden "O"s can accent a classy or casual look.
What was your favorite item from your January Wantable Accessories Box?