Wicked Flame CandleBox is a monthly subscription service that sends out 4+ full sized luxury soy candles and vegan skincare products. Plus, you will get a surprise bonus treat each month! Each box is worth 2 – 5 times the cost of the subscription. A typical luxury candle (think NEST, Voluspa, etc) costs $60 and upwards, but you can get this entire box for $54.99 per month.
I have a slight candle addiction… Okay, a large candle addiction! So, I'm quite excited to try out the Wicked CandleBox. April's theme was Sakura, which are cherry blossoms. This month's box is intended to inspire hope and renewal.
My items arrived in a large cardboard box. I was a little worried when I saw the corner of the box was miscolored. I thought something had leaked all over the inside of the box. However, it was just that a little oil seeped out of a container – it wasn't messy inside the box, and the packaging material had soaked it up.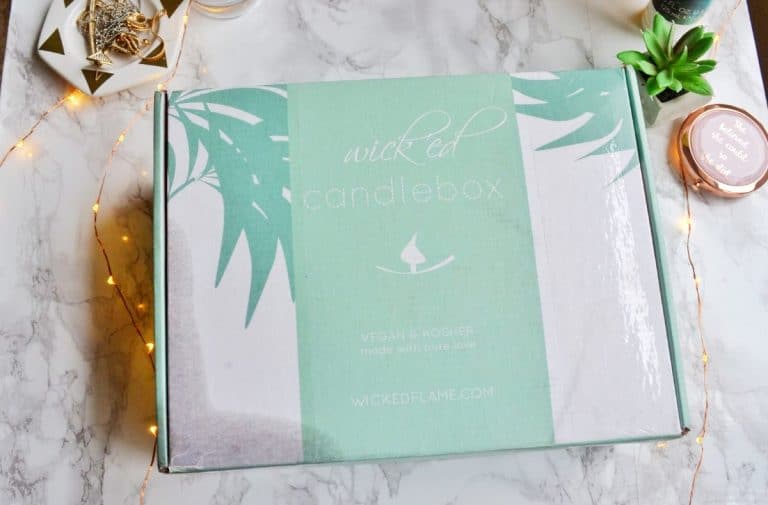 Inside the box was a personalized information card. I love it when subscription boxes include your names on things – I think it's a sweet touch.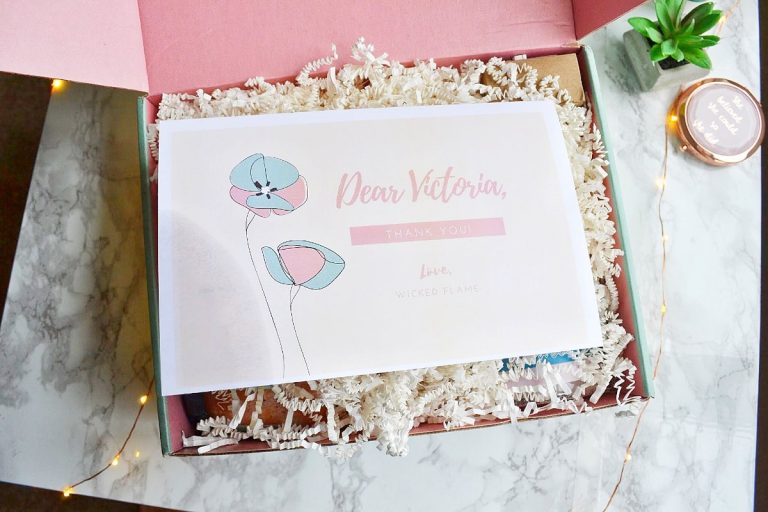 On the back of the card was information about each item. I was quite surprised to see I was receiving 8 items in this box! Usually when a subscription box says it has 4+ items, you get 4-5.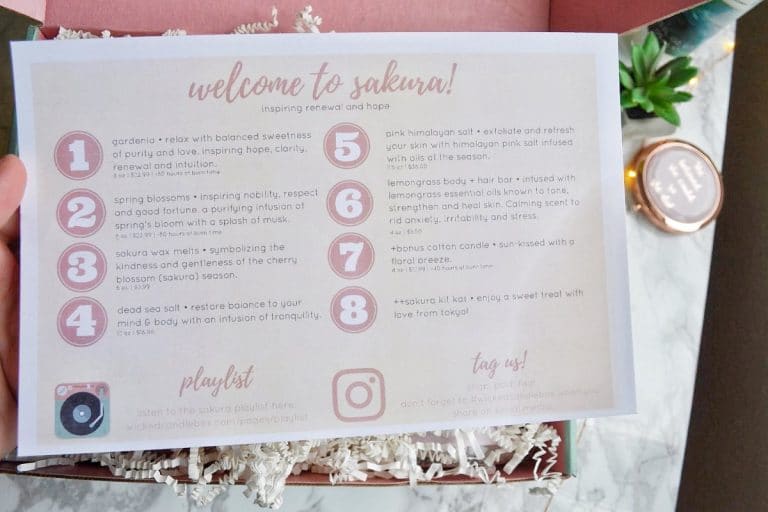 Here's a quick look at everything I received in April's box: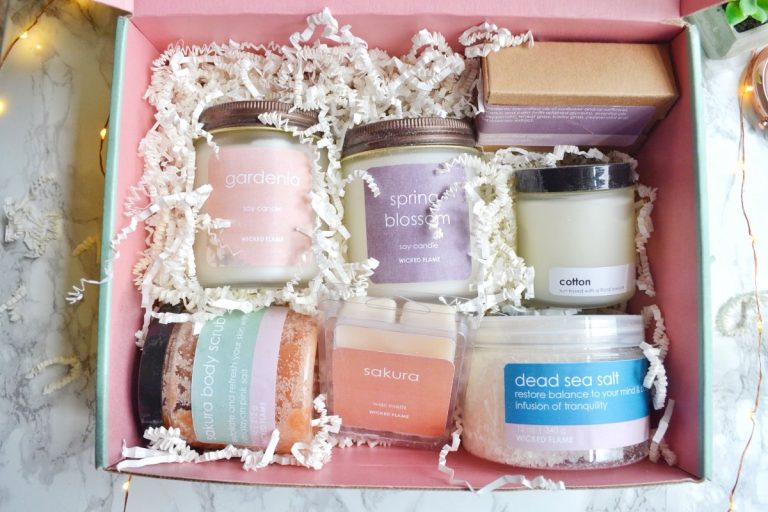 The first item I received was a gardenia scented candle. This has up to 80 hours of burn time, and is retails for $22.99. This candle is supposed to help you "relax with balanced sweetness of purity and love, inspiring hope, clarity, renewal, and intuition." I am kind of picky about floral scents – for example, I hate the smell of rose and detest strong jasmine fragrances. I almost never buy Spring themed candles, and instead buy summery citrus and fall pumpkin scented candles year round. However, I have always loved the smell of gardenia! It doesn't feel as sharp on my nose as other florals – it's quite creamy and sweet. When I lit it in my home, it immediately invoked feelings of Spring. The weather hasn't exactly been feeling spring-like, so I'm happy I can fake it with fragrance. I was also surprised by how strong the candle was. I would say it has about the same carrying distance as a candle from Bath and Body Works (which are super strong).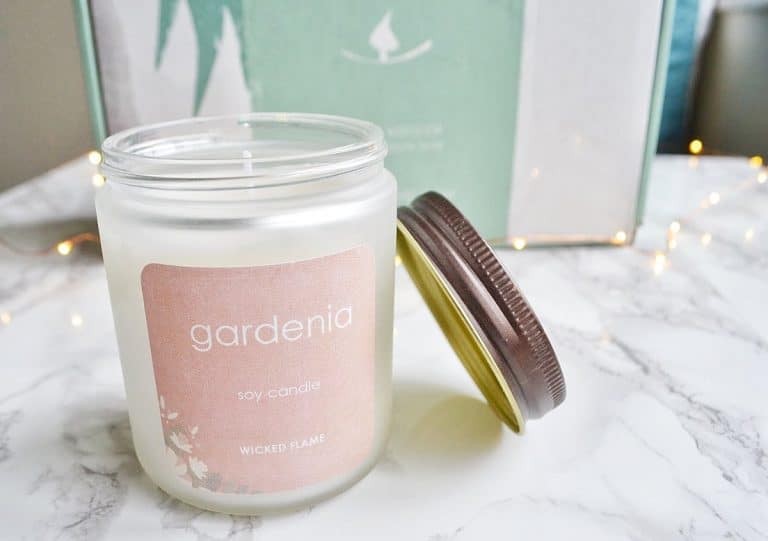 Next, I received a Spring Blossom scented candle. This also retails for $22.90, and has 80 hours of burn time. I actually like this more than the gardenia candle. It is supposed to "inspire nobility, respect and good fortune." The first thing I noticed while smelling this is that it doesn't really smell like a floral candle. It smells of amber and musk to me, with maybe a hint of delicate flower behind it. It still smells quite fresh, but it is much more subtle than the gardenia candle. It's absolutely lovely.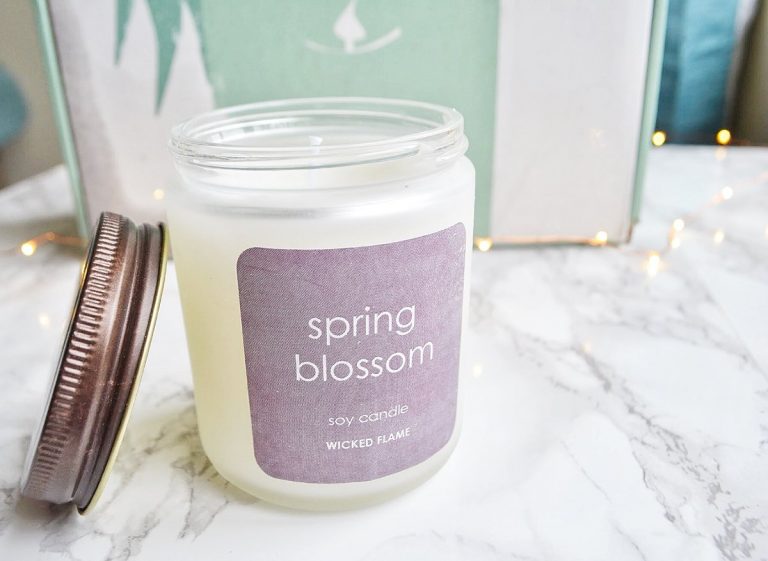 I also received a bonus cotton scented candle! It is quite small at only 4 oz,  and it retails for $12.99. It is supposed to have 40 hours of burn time, which is quite good for such a small candle. I have never really liked cotton/linen scented candles. My mom loves them, and burned them a lot when I was growing up. I've just never really been a fan – it reminds me of washing detergent. This candle is high quality, but I will probably end up giving it away.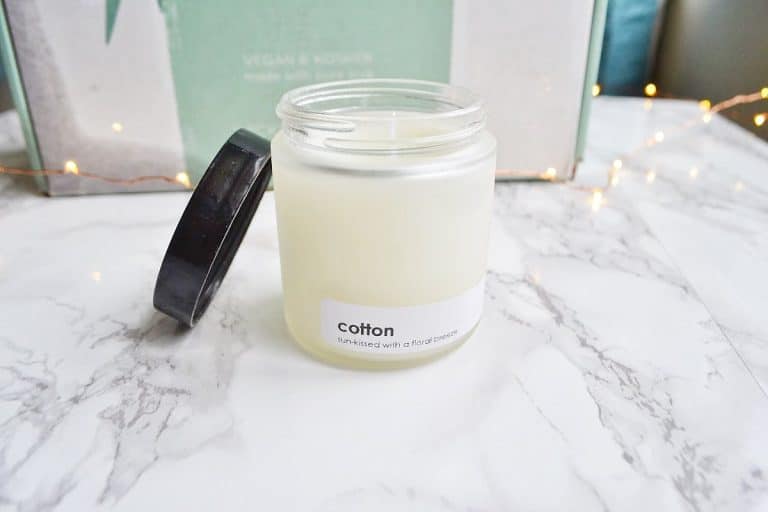 Okay, now let's move on to the skincare items! I was supposed to receive a lemongrass body + hair bar, but I actually received a peppermint bar. These are 4 oz bars infused with essential oils, and retails for $8.50. I love peppermint just as much as lemongrass, so I wasn't disappointed by the mixup. This lathers like a dream, and it makes my skin smell amazing! I have also used it a couple times on my hair, near the roots. It reminds me of LUSH shampoo bars I used a couple years ago.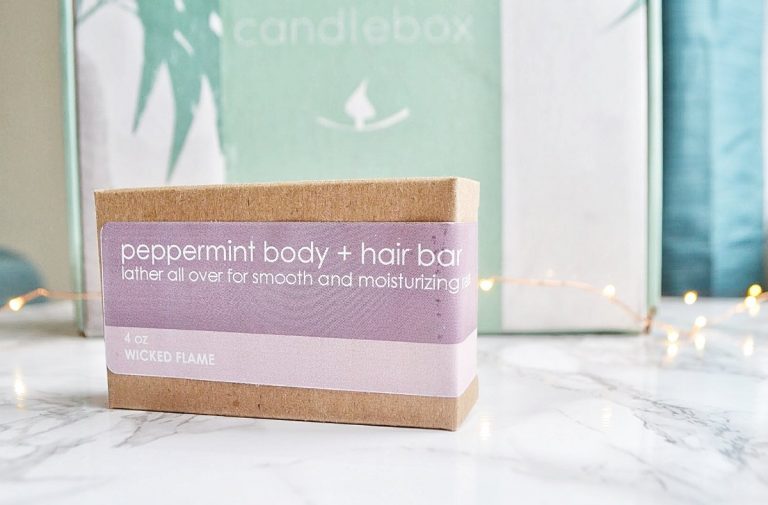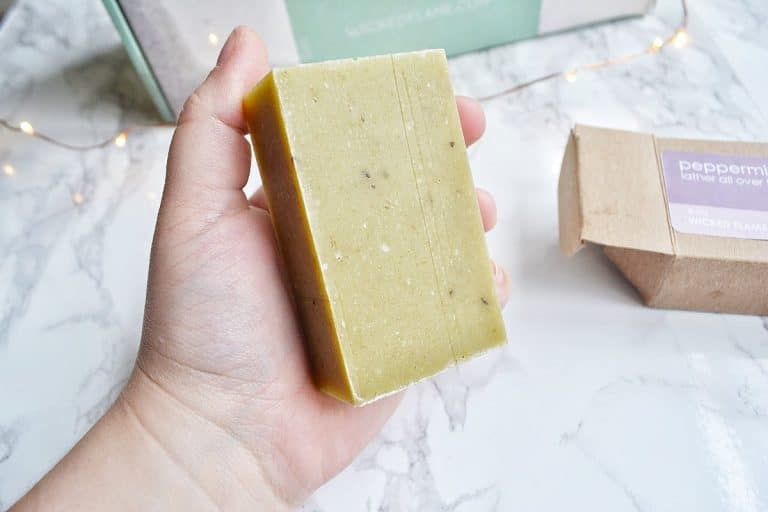 I also received Sakura wax melts, which are supposed to symbolize the kindness and gentleness of the cherry blossom season. Cherry blossom is a floral that can easily be messed up and plasticky smelling in fragrances. However, Wicked Flame got it right! This smells a little soapy in the package, but it is divine in the oil warmer. I have had it burning for a few hours, and I can't believe how real it smells.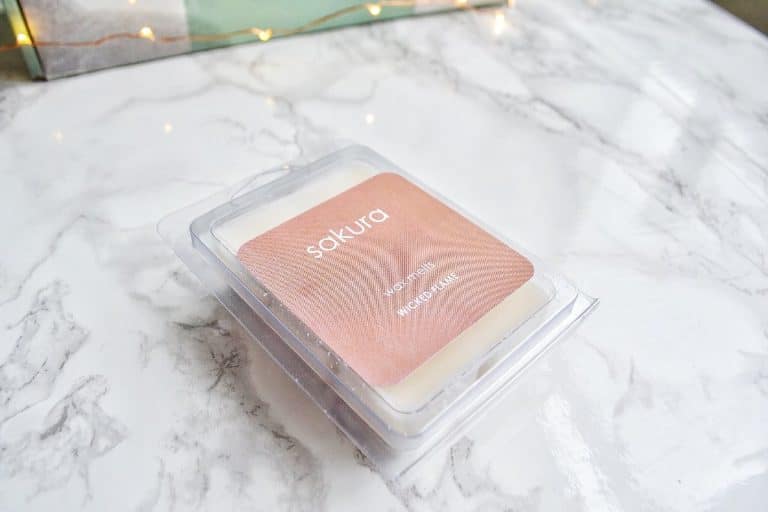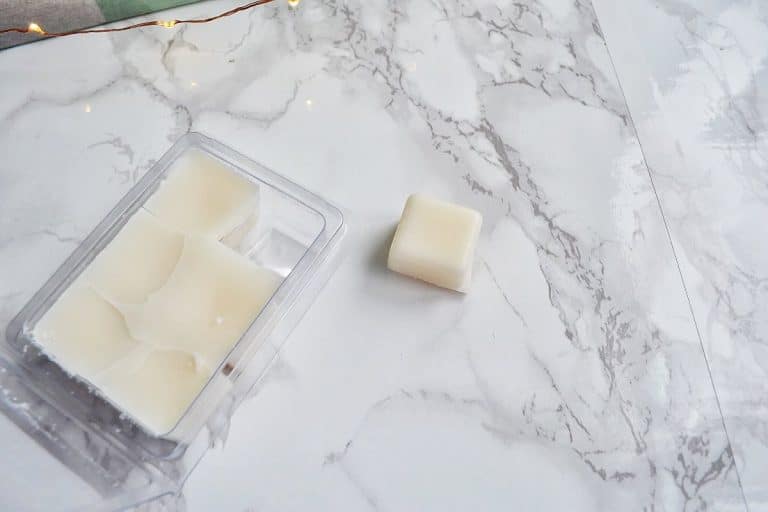 Next, I received a Sakura Body Scrub, which contains pink himalayan salt infused with oils. This is a 7.5 oz jar, and retails for $38. This is actually what had leaked out onto the box. I'm not sure how it happened, because the lid was securely shut. Anyways, I think this is a wonderful exfoliator, but it's too strongly fragranced for me.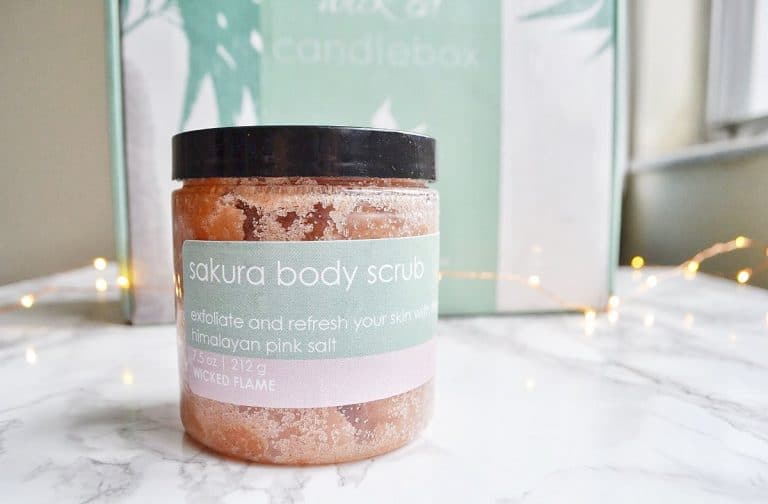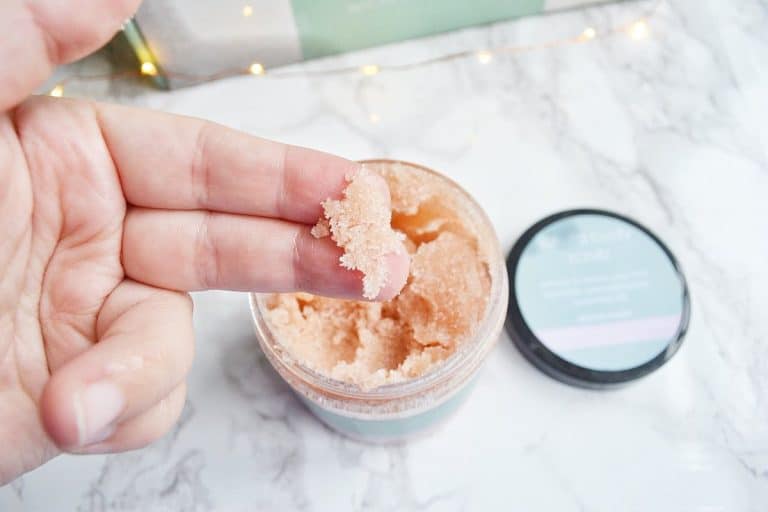 The final item I received was Dead Sea Salt bath salts! This is a massive 12 oz package, which is worth $18.99. This is also too strongly fragranced for me. I love strong candles, but I prefer skincare and bath items to smell subtle. However, it is of great quality, and I think you would really love it if you enjoy perfumed bath products.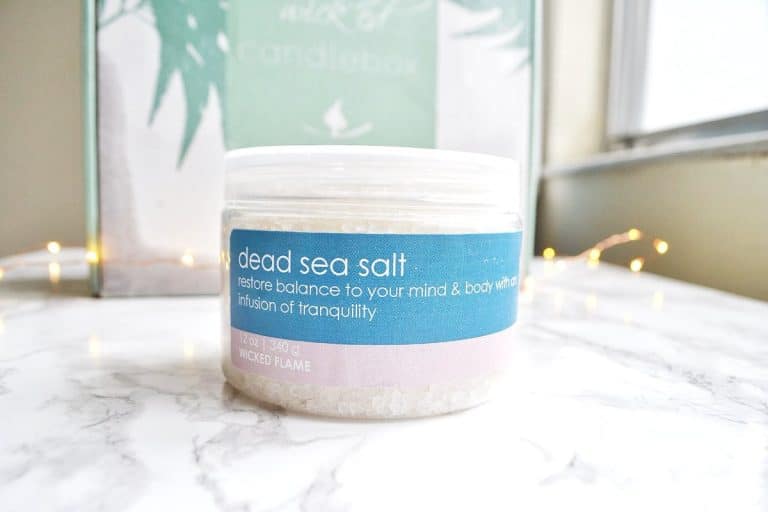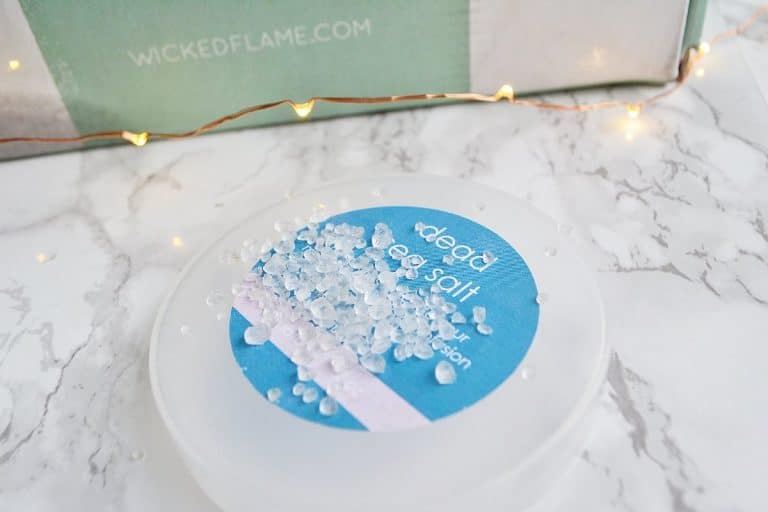 Wicked Flame also threw in a Sakura Kitkat! After reviewing dozens of Japanese kitkats last month, I never thought I would see a KitKat that I hadn't tried. But, this was completely new to me! It was delicately flavored with white chocolate and a creamy hint of cherry blossom.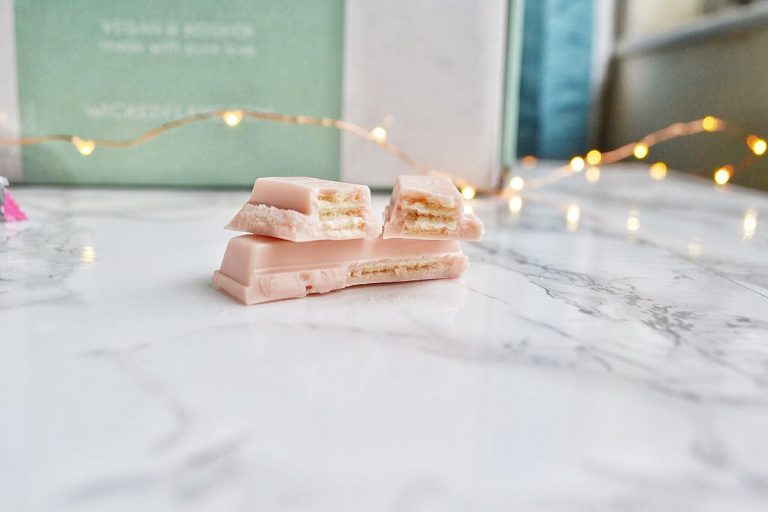 I loved testing out the April Wicked Flame Candle Box! This could have gone horribly wrong, because I am so picky about florals. However, I think they did a masterful job of creating fragrances. The Spring Blossom was my favorite item in the box, and I wish I had a neverending supply. It's just so beautiful!
The total value of the box is $128, which is far more than what the subscription costs. Everything inside felt so luxurious, and I think it was a success. If you love candles and skincare, definitely check this box out.