Wine Down Box is a monthly subscription box that sends you a bottle of gourmet wine, along with cheese and charcuterie pairings. If you love wine and cheese, keep on reading!
Right now, there are four payment options for the Wine Down Box.
1 Month: $70/box
3 Months: $204 ($68/box)
6 Months: $390 ($65/box)
12 Months: $756 ($63/box)
Obviously, this is quite an expensive subscription box. So, I will be taking a look at the value of everything I received in the October box and letting you know if it is worth it.
You do have to be home to sign for the box, as it contains an adult beverage. The Wine Down website suggests having your box delivered to a business address, if you are worried you may not be home to sign it. I work from home though, so I was able to sign for it. Everything was packed nicely inside a large box, and it was still cold from the two included ice packs. There was a large amount of packing material inside, and everything was in perfect condition.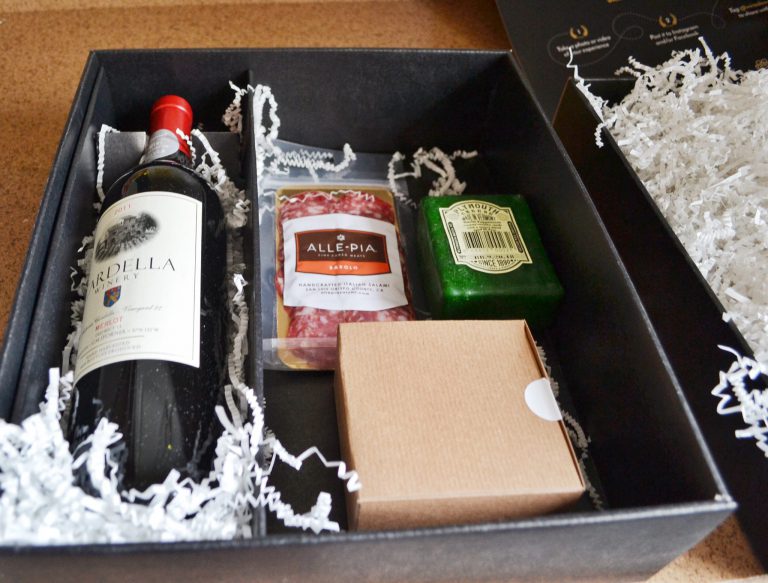 The box contained a bottle of 2011 Merlot from Cardella Winery, a Peppercorn Galic Cheddar from Plymouth Aritsan Cheese, Barolo salami from Alle-Pia Fine Cured Meats, and Nita Crisp Wheat Crackers.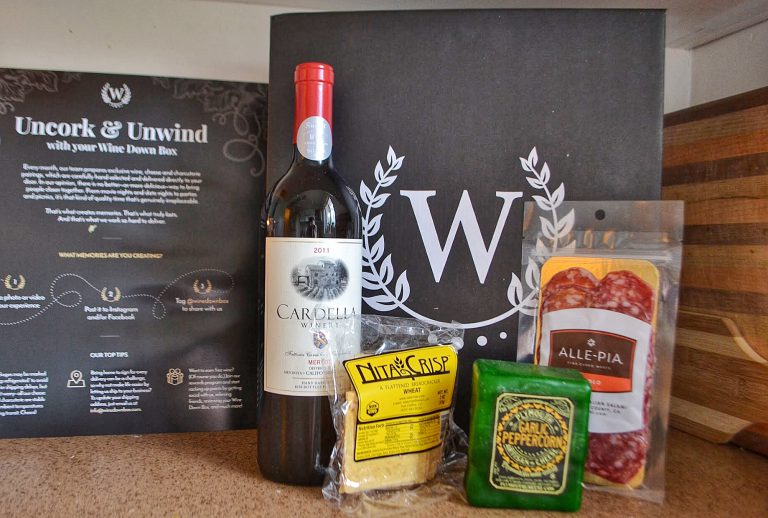 The box also contained a leaflet that gave a little bit of history about the wine, and explained how it paired with the selected cheese and meats.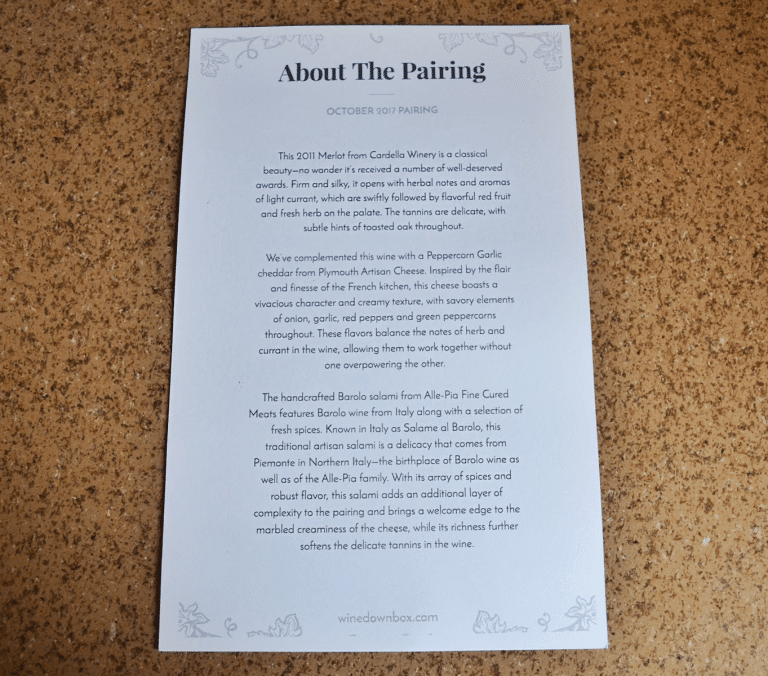 October's wine was a 2011 merlot from Cardella Winery, and it contains fruity notes, along with hints of oak. It is a medium bodied wine, with medium tannin and a fruity finish. It is 14% alc/vol, and was cellared for 20 months. This bottle of wine retails for $18.00.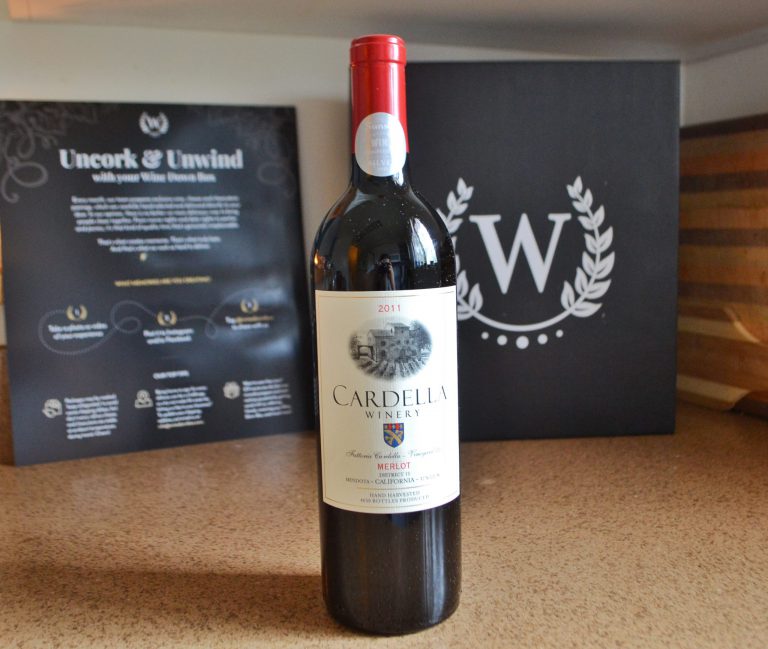 I typically enjoy white wine, but I was pleasantly surprised by how much I liked this Merlot. I really loved its complex aroma of black cherries, spices, and tobacco, and how it became fruiter as it aerated. A friend and I went through the whole bottle in one evening, along with all of the cheese and crackers.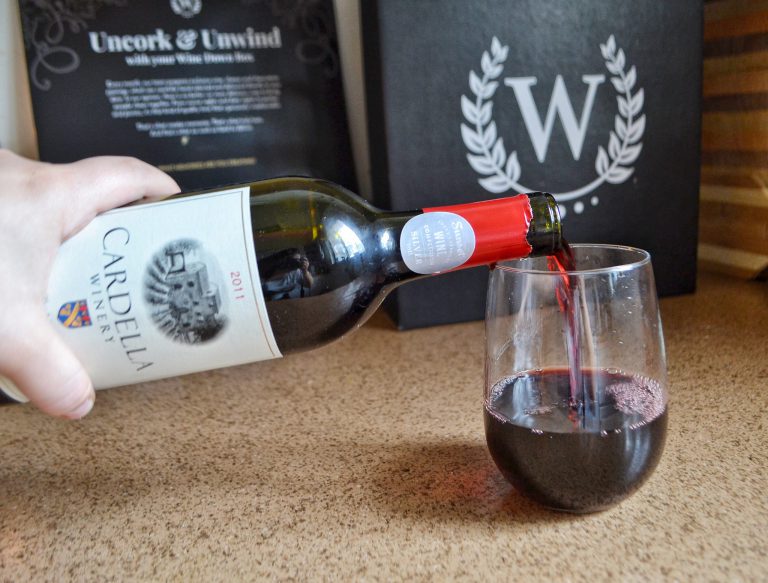 Next, let's take a look at the charcuterie that came with the wine. This month, the selected meat was Barolo salami from the Piemonte region in Northern Italy. This is a hand-crafted salami, featuring flavors from Barolo wine and fresh spices. 6 oz of this salami retails for $12.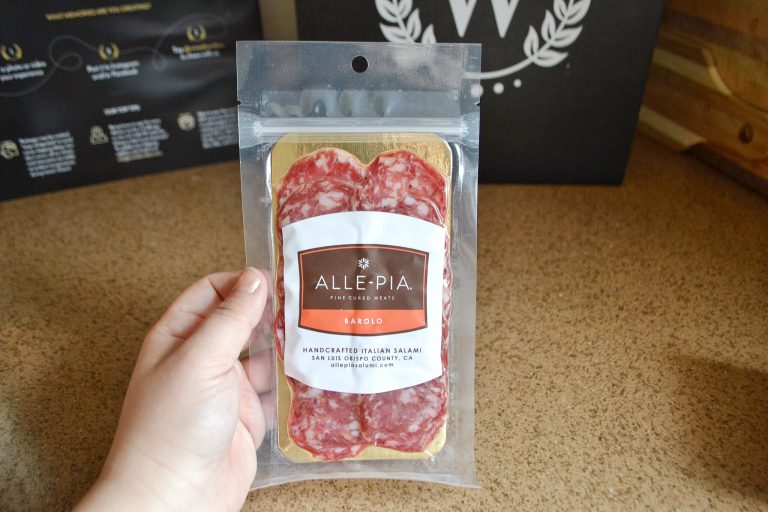 I don't eat meat, but my friend ate all of this salami in one sitting! He loved it, and said it was much tastier than salami he buys at the grocery deli.  
Next, we have Nita Crisp flattened bread crackers, which are crafted in small batches, and are hand cut and hand packaged. One 2 oz pack of their crackers retails for about $1.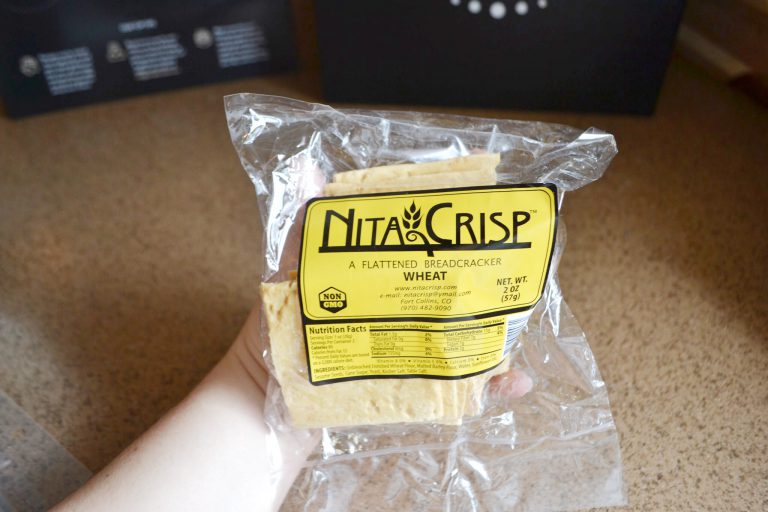 The crackers were quite large, which meant they could fit a good bit of cheese on them. They had an understated flavor, but a nice crunch.
Last of all, there was the Garlic Peppercorn Cheese from Plymouth Artisan Cheese. This cheese was produced in Vermont, and has savory elements of onion, garlic, red peppers, and green peppercorns. I was really surprised by how large the block of cheese was; it was a full 8 oz! This cheese retails for $10.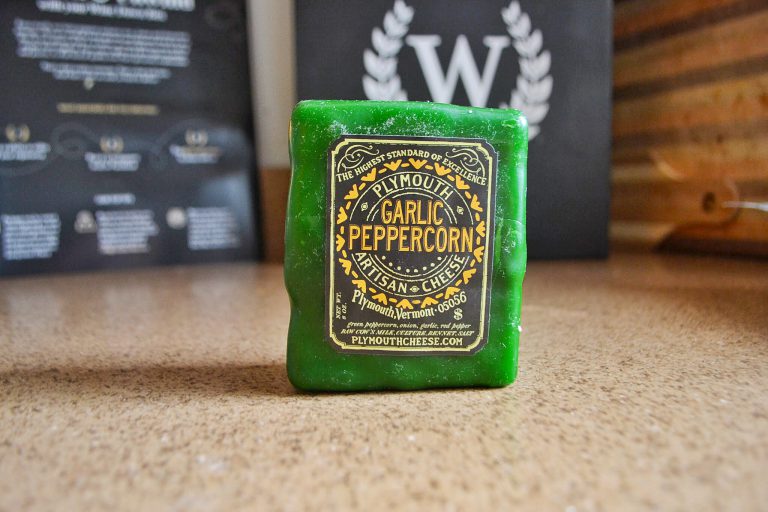 This is the best cheddar I have ever tried! It was sharp, savory, creamy, and everything I could ever want in a cheese. And it paired so beautifully with the wine!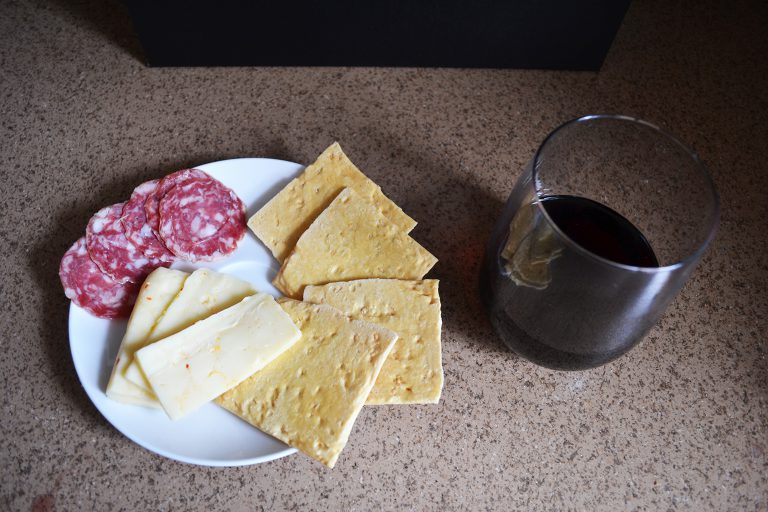 Everything in this box was exquisite, and went together well. Wine Down Box did a great job curating a wine, cheese, and meat pairing and they helped me have quite an enjoyable evening! The only thing that I see as a drawback is the high price. Most subscription boxes are equal or greater in value to what you pay. However, this Wine Down box cost $70, but the products only retailed for $41. I suppose custom curation is what is causing that excess of cost, but I would have liked to see a little more value in the box.
If you would like to sign up for the Wine Down Box, click the "Subscribe" button below!