I was delighted when I was asked to review XIO's New Year box! The theme was "Let's Take 2019 Storm"! I am in love with these pieces and have been wearing them nonstop! I'll talk about each piece separately, so read below!
Lightning Bolt Necklace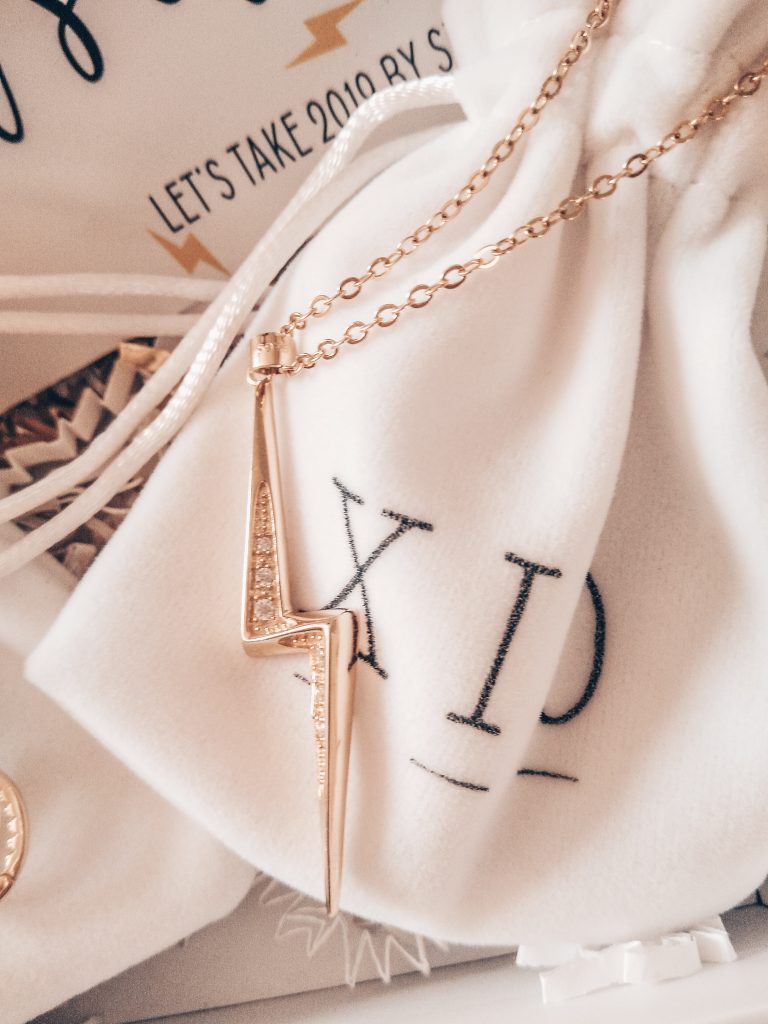 This was the first piece that I opened and wore when my box arrived. The pendant is about 1.5 inches long and is gold-plated sterling silver with cubic zirconia inlaid.
This necklace is stunning and I paired it with a casual t-shirt! It comes on a gold chain that is adjustable. It hangs perfectly and is such a great statement piece for both casual and glam looks.
Mini Lightning Bolt Choker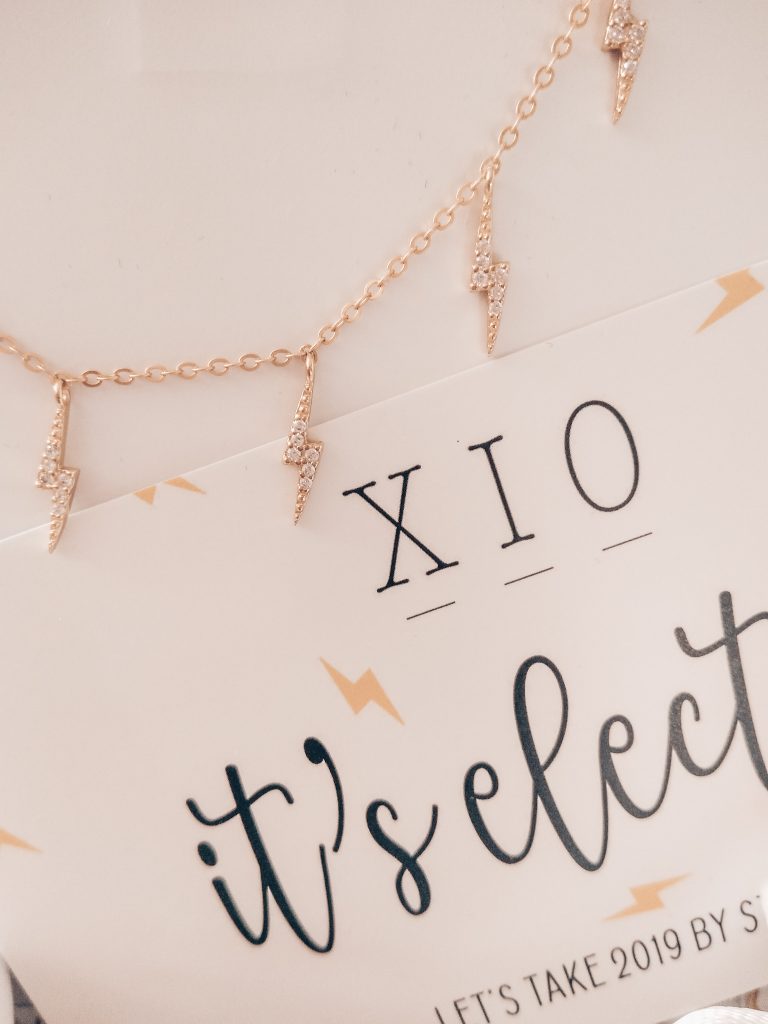 I fell in complete love when I saw this piece included in my box. I had seen other chokers similar to this on other bloggers I follow online and thought they were so dainty and chic. So this inclusion made my day!
This choker is made from the same sterling silver plated in gold and is also adjustable so that you can wear it as a choker or looser necklace.
I've already gotten compliments on this piece and I'm sure plenty more will be on their way!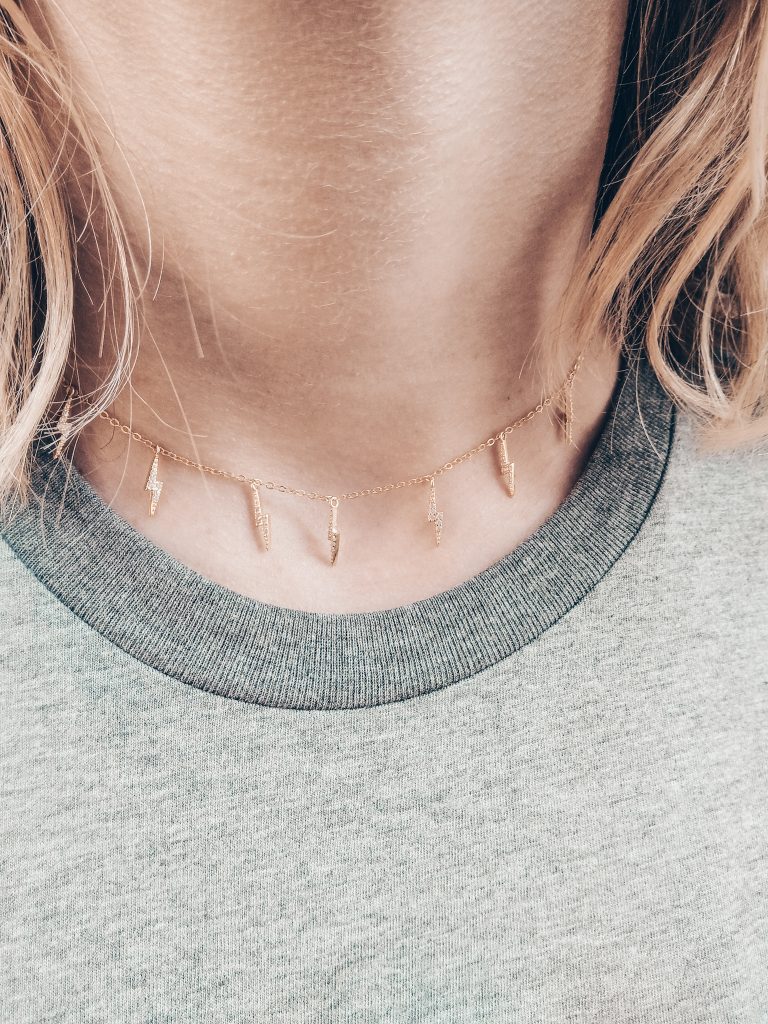 Electric Earrings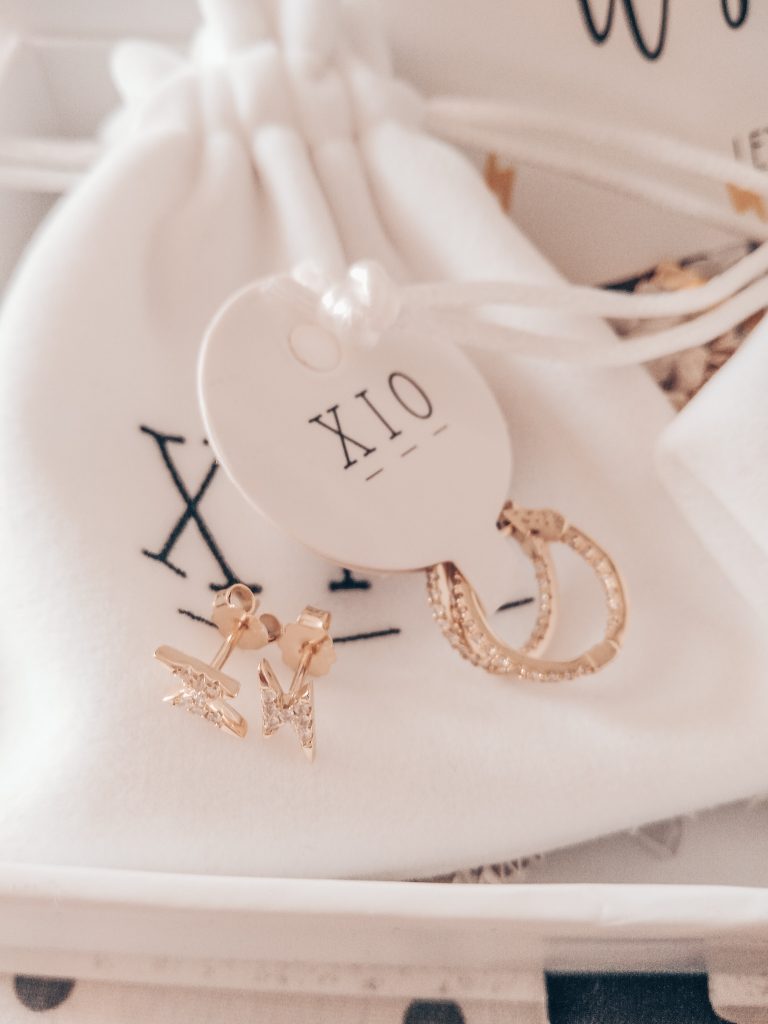 I'm telling you all, this box just kept getting better and better. They included two sets of earrings in this box and they're the cutest ever! One pair are posts and are mini lightning bolts! These too are made from sterling silver and gold with Cubic Zirconia.
The second pair are hoops that have Cubic Zirconia inlaid in the curve! They are so chic and classy and I cannot wait to pair them with both laid-back a!d fancy outfits!
Every single piece in this box was nothing short of amazing and I highly recommend!