Enjoy the Challenge of creating with Charcoal. These monthly kits will give you the chance to create 2 drawings per month. Each drawing creates a different experience with a new challenge. Charcoal Artist Robert Gorder will send the tried and true supplies you need to make a ready to frame piece of Art and instruct you through online tutorials. Links to these tutorials are included in the monthly magazine.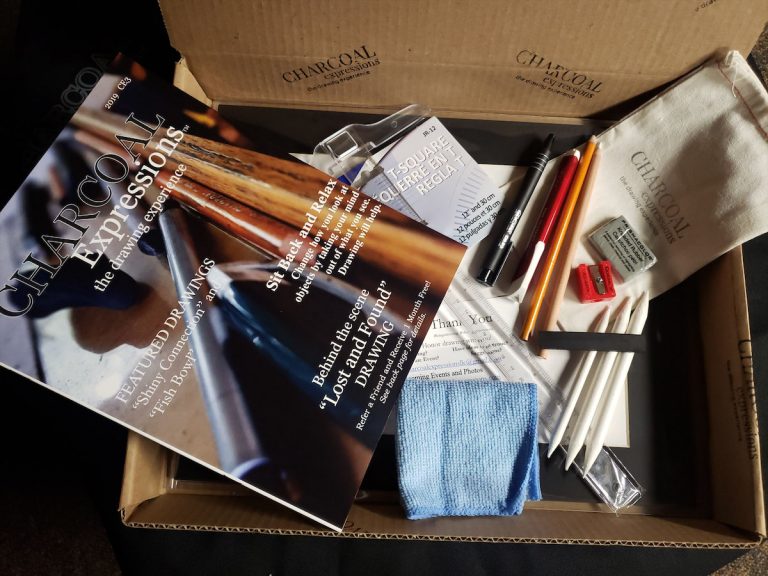 A subscription box is complete with all the supplies you need to complete 2 charcoal drawing sessions per month with Robert. Charcoal, paper, pencils, eraser refills (when needed), the magazine and any other items that are unique to the specific drawings for that month. Paper is 11×14 and we include a matte show kit for easy framing.
Subscription boxes are $34.95 per month (additional $15 Intro Kit with the first month). This Intro Kit includes all the necessary reusable items needed, like erasers, t-square, blending tools, Plexiglass, etc.
Drawing is great for stress-relief, creativity, fun alone or with friends, and many more reasons! These kits are perfect for gifts for anyone or a reason for a personal escape each month.