Plaid Cow Society is a meat subscription box that delivers never frozen, drug-free, grass-fed beef right to your door. Every month, or every other week, you'll receive 12 items of perfectly trimmed beef weighing 6-7 lbs – enough for 16 meals/servings.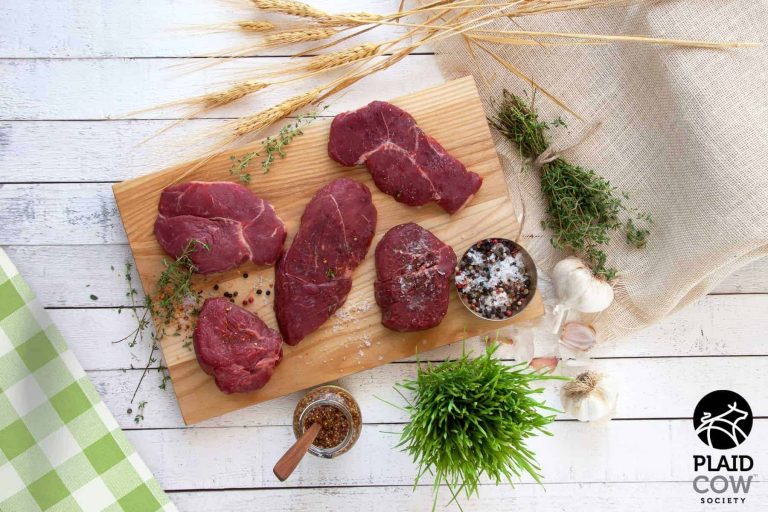 Plaid Cow Society sources the best grass-fed beef from family ranches in the U.S. and butchers it into perfectly portioned cuts along with instructions on how to cook them. Beef deliveries are made to order, never frozen are delivered fresh to your doorstep.
Enjoy the best fresh grass-fed, drug free beef delivered right to your door for under $8.25/meal with Plaid Cow Society.