StrengthCrate is a monthly fitness subscription box for athletes. Each StrengthCrate is full of fitness equipment, training aids, apparel, and supplements to keep you at the top of your game every month! From premium fitness apparel to full-size supplements to workout essentials, StrengthCrate provides the fitness tools you need.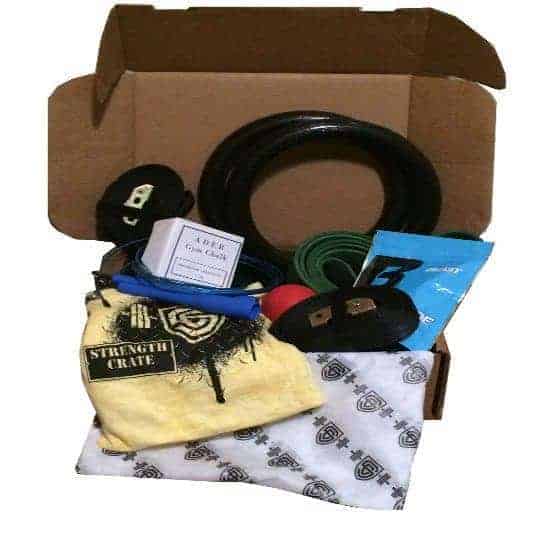 Choose from 3 StrengthCrate fitness box sizes: Warm-Up Crate, Game Day Crate, and the G.O.A.T. Crate. The G.O.A.T. Crate – short for the Greatest Of All Time Crate delivers over $100 worth of hand-picked fitness products to take you to the next level.
Change up your training routine, develop new strengths, and challenge yourself in new ways with a subscription the StrengthCrate fitness box.
1 and 3 month StrengthCrate subscriptions are available.