Looking for the best subscription boxes for foodies? (See what is a foodie.) Whether you're a food lover yourself or shopping for someone who loves discovering new foods, these subscription boxes are for you. From artisan sweets to global delicacies, find the best food subscription boxes to get food delivered to your door!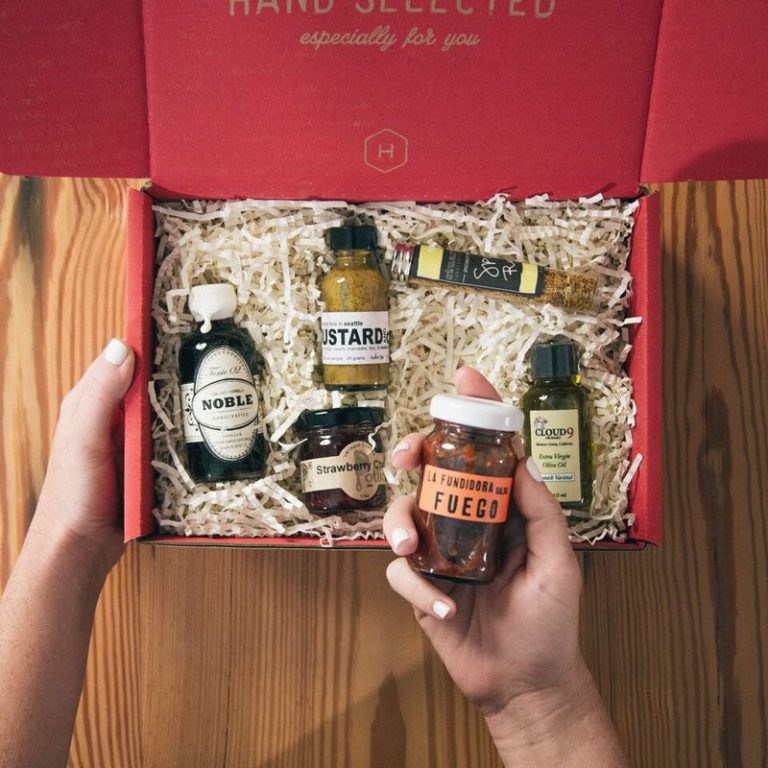 Hatchery will introduce subscribers to small-batch products from artisans and independent makers from across the country. Boxes include recipe suggestions of a variety of spreads, condiments, jams, honeys, syrups, cooking sauces, oils, vinegars, salts, spices, seasonings, baking ingredients and cocktail mixers.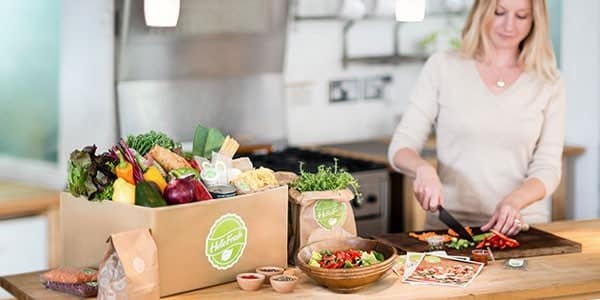 Cook amazing meals from scratch with a HelloFresh meal delivery subscription. Whether you're a top home chef or just learning to cook, HelloFresh makes it easy to cook delicious dinners in your own kitchen. Choose your meals and you'll get new recipes with the exact fresh ingredients you need to cook them delivered to your doorstep.
Discover new ways to cook and get inspired to create new dishes with Hamptons Lane. Every month, Hamptons Lane releases a new themed box that features artisan ingredients, handy kitchen tools and unique recipes. Subscribers will try new flavors and enhance their culinary experience with each box.
Treatsie is a great subscription box for foodies with a sweet tooth. This monthly artisan sweets box sends up to $25 worth of amazing artisan sweets each month. Every Treatsie sweets box highlights confectionaries and treats from 3 different confectioners from all over the country.
Global foodies will love the Try The World gourmet food box. Every other month, Try The World partners with a leading chef to create a culinary adventure highlighting a different country. Boxes include local and authentic ingredients from that region and suggested recipes from that box's celebrity chef.

Snackers can try new and popular snacks from around the world with a subscription to MunchPak. When you join, you'll select your snack preferences including the types of snacks and whether you would like international snacks. Every month, MunchPak will hand-pick a snack box that meet your snack preferences.

A glass of wine can be the perfect touch to your home-made meals. California Wine Club is a wine subscription box that delivers award-winning wines from California Wineries every momnth. Choose from a variety of wine club subscriptions as well as whether you want red wines, white wines, or both wines delivered in your monthly wine box.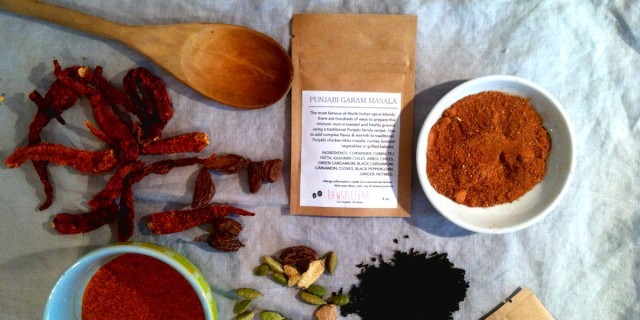 RawSpiceBar is a monthly spice box that delivers 3 freshly ground flavor kits with a regional theme. Each box includes 3 recipes you can prepare using that month's spices. Home cooks can enjoy new regional cuisines in the comfort of their own homes using unique spices & flavors from around the world.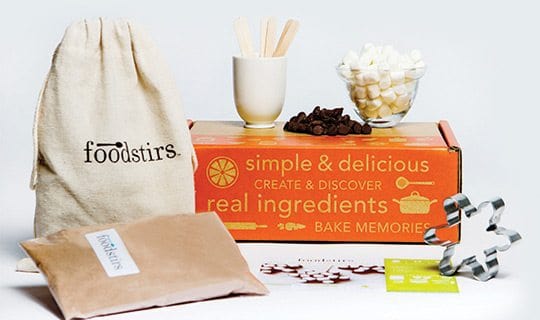 You'll be baking like a pro with the Foodstirs Baker's Club baking subscription box. Every month Foodstirs curates a themed box that has an organic baking mix and fun decorative supplies. Bake and share delicious baked goods with your monthly Foodstirs baking kit from the Baker's Club.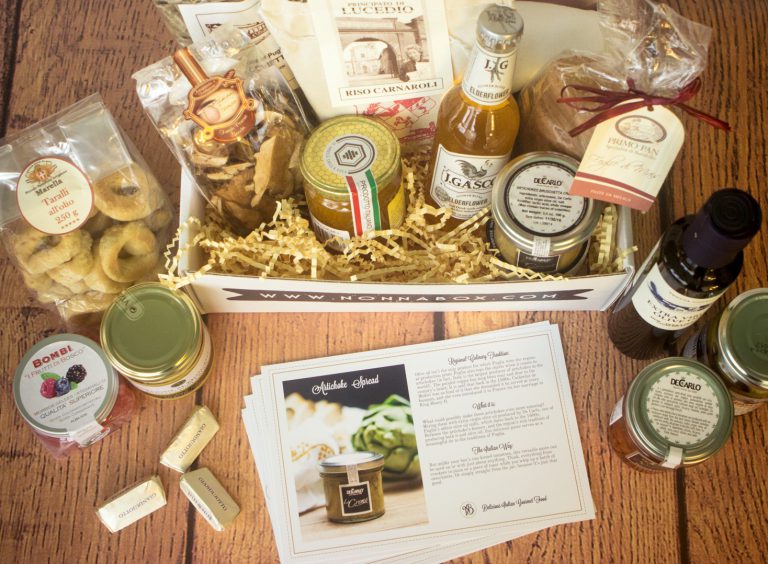 Taste the food of Italy through your kitchen with Nonna Box. Each month you'll receive a box of 6 authentic Italian products and recipes from a local Italian nonna. Discover the foods and flavors of a different region of Italy with each box.
Bonus Mentions:
We know this article says 10 best subscription boxes for foodies, but if you're shopping for a guy with cooking talent or an upcoming child chef, these two gourmet boxes are worth checking out.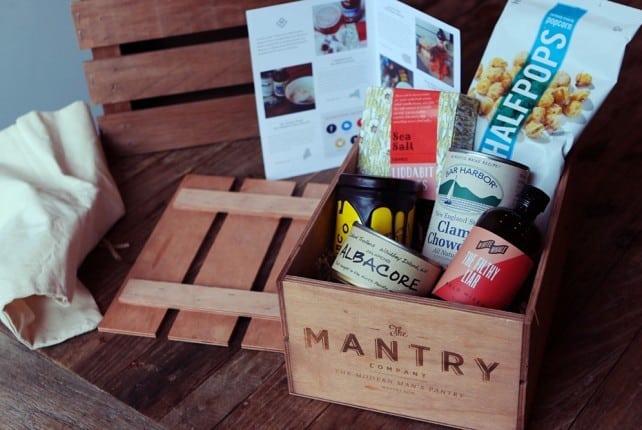 Mantry is a gourmet food subscription box for men who love to cook or trying new foods. Mantry delivers their food products in a classy, handmade wooden crate. Each crate has a unique theme and feature 6 full sized food products from America's top artisan food makers.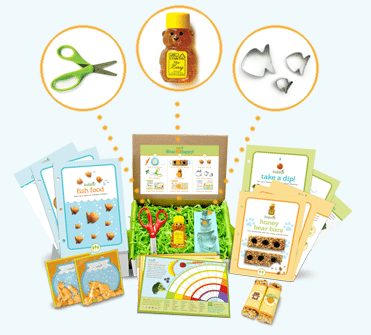 Kidstir is a cooking subscription box for kids and young foodies. Kidster subscribers receive monthly hands-on cooking kits designed for kids ages 5-10 years and includes a fresh food shopping list, recipes, kid-size tools and accessories, activities and games. Kids will get to build their own cookbooks, try new foods, and learn all about where food comes from.
For more subscription boxes that send snacks, candies, dinners, and more, browse our Food and Snack subscription boxes.