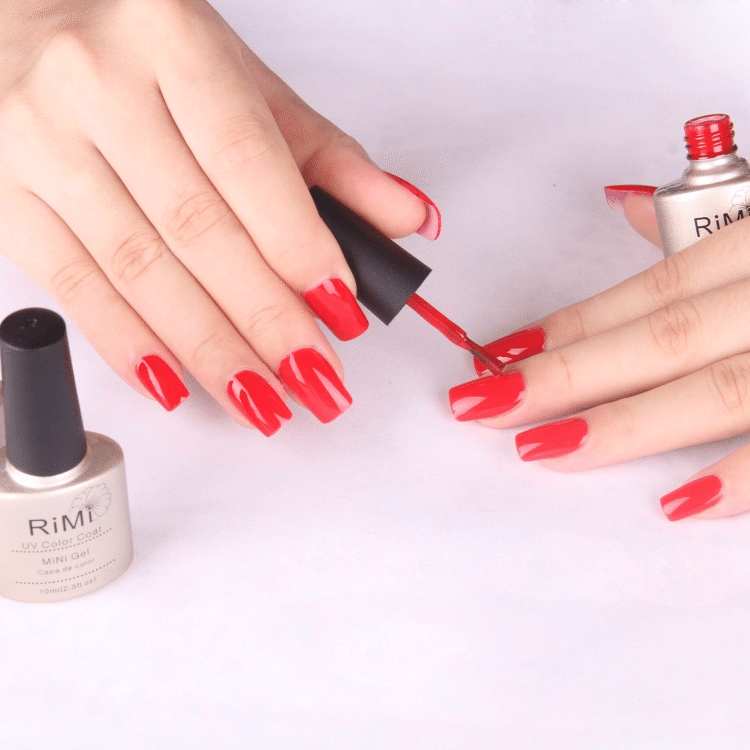 Do you ever take time to pamper yourself? When you think of the word "pampering," a luxury spa may come to mind, but you don't have to spend a small fortune to do something nice for yourself. These 10 pampering ideas are simple and affordable but are sure to help you de-stress and feel like a whole new woman.
1. Pretty Up Your Nails.
Bring the salon home by treating yourself to a mani-pedi. Subscribe to a cosmetic subscription box to start your nail polish collection. Start by soaking your nails in warm soapy water. Dry them off and use a file to shape them. Finish with a four-step polish: base coat, two coats of lacquer and top coat. Your nails will look gorgeous for days.
2. Stream a Yoga Class.
Restorative yoga leaves you feeling relaxed and rejuvenated. Check out YouTube for a free practice or sign up for a streaming service that gives you access to dozens of videos on demand. This way, you can pamper yourself with some time on the mat any time.  Once you've done a little yoga and seen the benefits, be sure to subscribe to a yoga subscription box.
3. Take a Whiff.
Scent can have a powerful impact on your mood and state of mind. Light an aromatherapy candle or fill a diffuser with an essential oil blend. Then, sit back, relax and breathe in that therapeutic scent.
4. Soak Your Cares Away.
Spending 30 minutes to an hour in a bubbly tub is a blissful indulgence. Your soak can double as a skin care treatment when you condition the water with bath oil or Dead Sea mineral salts.
5. Sip Something Soothing.
If you don't have tons of time for a pampering session, spend just a few minutes sipping a cup of tea, coffee or cocoa while you enjoy a view of the outdoors or listen to music. Use a beautiful mug or teacup to make the moment even more special.
More Ways To Pamper Yourself
6. Schedule Some Screen Time.
Give yourself permission to be a couch potato! Slip on a pair of cute pajamas and have a movie marathon or binge watch a show you love. Make a day of it by having dinner delivered.
7. Massage Your Toes.
After a long, hard day, give those aching feet some tender loving care. Use your hands or a massage roller to ease tension and then apply a minty foot cream for a refreshing finish.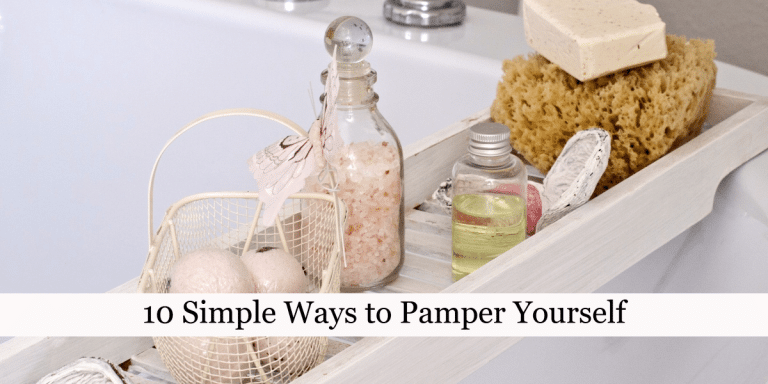 8. Start with Dessert.
The next time you're looking forward to eating something sweet and tasty after your dinner, serve it first. One of the benefits of being an adult is not having to wait until you clear your plate to enjoy your dessert.
9. Hit the Beauty Counter.
You don't have to pay big bucks for a makeover that will make you feel amazing. Visit the cosmetics counter at a department store or big box specialty beauty store and let the makeup artist work her magic. As a bonus, you may even discover a new must-have product.
10. Wear a Mask.
Enjoy a spa experience at home! Whip up a DIY facial mask or buy one at the store. Slather it on, stick cucumber slices on your eyes and listen to some relaxing music while you lie on the sofa or your bed.
There you have it–10 simple things that you can do to pamper yourself today. Clear some room in your schedule and enjoy a little "me" time. You deserve it!