Citrus Lane helps you find the best products for you and baby. Each month, Citrus Lane subscribers receive a personalized box of toys, books, and other products, selected to match your child's age and stage – from newborn up to 5 years.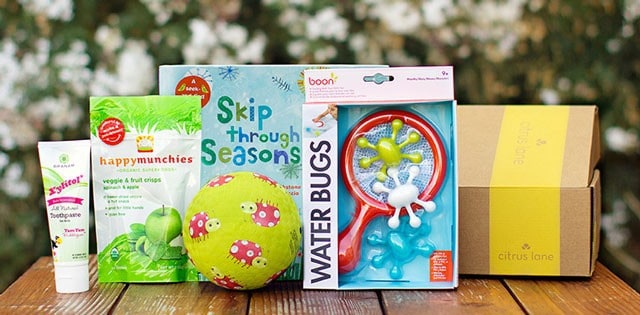 For a limited time, new or inactive Citrus Lane subscribers can save more on new Citrus Lane Subscriptions. Use Citrus Lane coupon code NEW6 to save $15 Off 6 Month Citrus Lane subscriptions. 6 Month Citrus Lane subscriptions already include a $30 savings. With this additional $15 off Citrus Lane coupon, 6 month subscriptions are just $129 + FREE shipping – that's only $21.50 per box!
Save $15 Off 6 Month Citrus Lane Subscriptions with Code NEW6
Not ready for a long-term commitment? You can still save on Citrus Lane subscriptions:
Save $5 off your first month with Citrus Lane when you use code NEW at checkout.
Save $10 off 3 Month Citrus Lane subscriptions when you use coupon code NEW3 at checkout.
Coupon codes expire 11:59 PM, January 1, 2015.