Here's a great way to send your loved ones a quick gift this Valentine's Day – a Vegan Cuts CanydGram. You provide the love not and Vegan Cuts will do the rest, putting your message inside a Two Trick Pony card and including a sweet vegan treat to send right to your loved ones' door.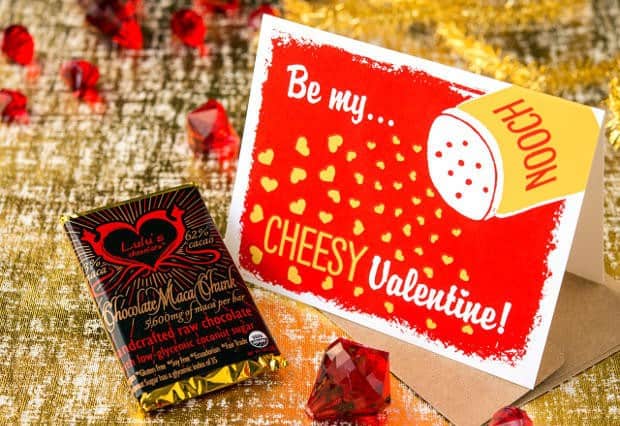 The Two Trick Pony card comes with a recycled kraft envelope and will be one of the following designs: Tune Me On, Nooch, Whalentine, Cuppa Tea, or Wood You Be Mine.
Each Vegan Cuts CandyGram includes one of the following sweet treats: Bixby Bar Heart's Delight, Manos Chocolates Helio Cup, Lulu's Chocolate Maca Chunk Bar, Rawxies Lemon Poppy Seed Minis.
Both the card design and the treat will be a surprise for you and the lucky giftee! Order a VeganCuts CandyGram by midnight on Feb 4 for delivery by February 14.