It's Valentine's Day and HelloFresh is gifting you a great savings on one of their boxes! With HelloFresh, you'll receive a box of fresh ingredients and delicious recipes so you can cook up gourmet meals in your own home.
Today, 2/14, ONLY, you can take $26 off any HelloFresh Classic Box or HelloFresh Veggie Box when you use code aValentine26dUSCJ at checkout.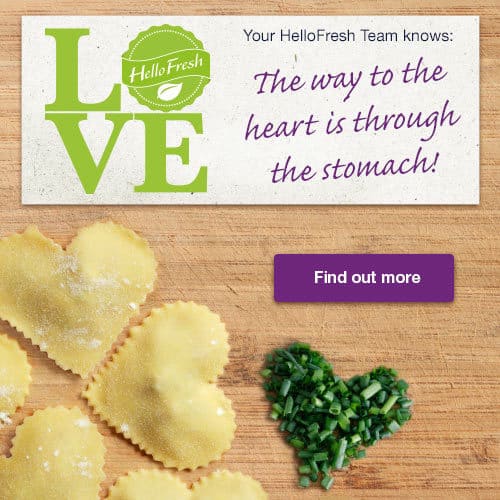 14
Subscribe to HelloFresh today and save $26! Hurry, this deal is only valid 2/14/2014.