The Kiwi Crate Family brand offers monthly subscription boxes for kids that deliver everything need for kids – from ages 3 to 16+ years – to complete fun and creative craft and DIY projects. TODAY, February 2, 2015 only, save 50% off your 1st Month of Koala Crate, Kiwi Crate, Tinker Crate or Doodle Crate when you use coupon code GROUNDHOG50 at checkout.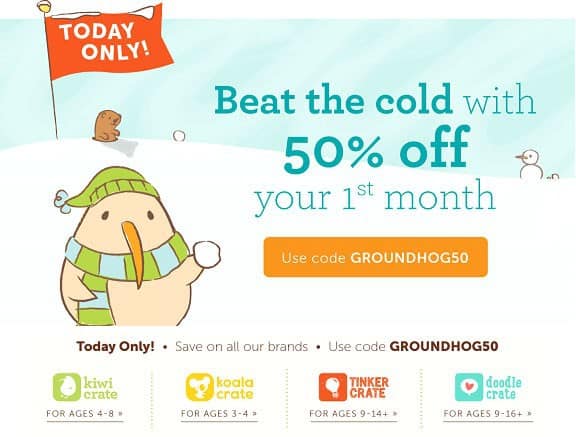 Coupon expires February 2, 2015.
Coupon code expired? Use our exclusive coupon code FSB30 to save 30% off your first month of any Kiwi Crate Family subscription!