Every month Stork Stack delivers a monthly subscription box filled with deluxe products for your child. Each box is curated by the Stork Stack team of Moms and will have age-appropriate, books, toys, and other kid-friendly items, as well as a little something special for mom!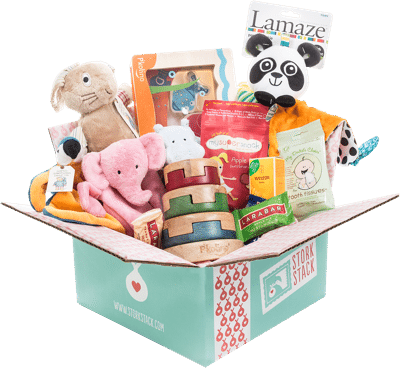 Today, 3/31/2014, only, you can save 50% off your first month of your Stork Stack monthly when you use code springtime50 at checkout.
Use code StorkSavings3 to save $25 off a 3 month Stork Stack subscription or use code StorkSavings6 to save $40 off a 6 month Stork Stack subscription.
Hurry, these coupon codes expire March 31, 2014.