Cooking dinner is easy and fun with the HelloFresh meal delivery subscription box. For a limited time, through October 13, 2015, get $35 off + free shipping with new HelloFresh subscriptions when you use HelloFresh coupon code CD35HF at checkout – a 50% savings!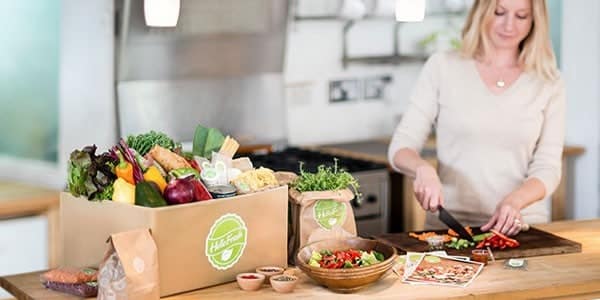 Your first 3 meal box for 2 people is just $34 + FREE shipping with code. Each HelloFresh food box includes delicious nutritious recipes and fresh, high-quality ingredients to prepare them. Enjoy gourmet meals in your own kitchen with HelloFresh.
Get $35 Off + FREE shipping at HelloFresh with code CD35HF today!
HelloFresh coupon code expires October 13, 2015.