The Scent Trunk 4th of July sale is live! Available for men's and women's fragrances, Scent Trunk delivers 3 fragrance samples, hand-picked based on your personal scent preferences, each month.Today through July 5, 2015, save 50% off your 1st Scent Trunk Box when you use Scent Trunk promo code FREEDOM50 at checkout.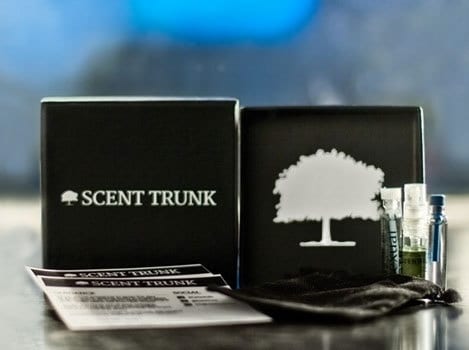 Save 50% Off Your 1st Scent Trunk box with code FREEDOM50 today!
Scent Trunk Fragrance Tip
Did you know that Eau de Toilette and Eau de Parfum are not the same? Scent Trunk has shared this fragrance tip about the type of perfume or cologne you are using. Visit the Scent Trunk Scent School for more fragrance lessons and tips.
The fragrance oil is what makes a scent rich, and long-lasting. Different fragrances have different amounts of oil and this affects its longevity. Here are the different types of fragrances and the amount of oil in them. Eau Fraiche 3% or less, Eau de Cologne 2-5%, Eau de Toilette 4-10%, Eau de Parfum 8-15%, Soie de Parfum 14-18% and Parfum 15%-25%. A good rule of thumb, the smaller the vial the less you'll need to apply. The higher the fragrance concentration, the less an individual needs to apply.
Scent Trunk promo code expires July 5th, 2015 at 11:59PM EST.