Shopping for a geek this Valentine's Day? Does your special someone love traveling the roads of Azeroth or building their comic collection? Geek subscription boxes are a fun way to send epic geek gifts for Valentine's Day or month after month.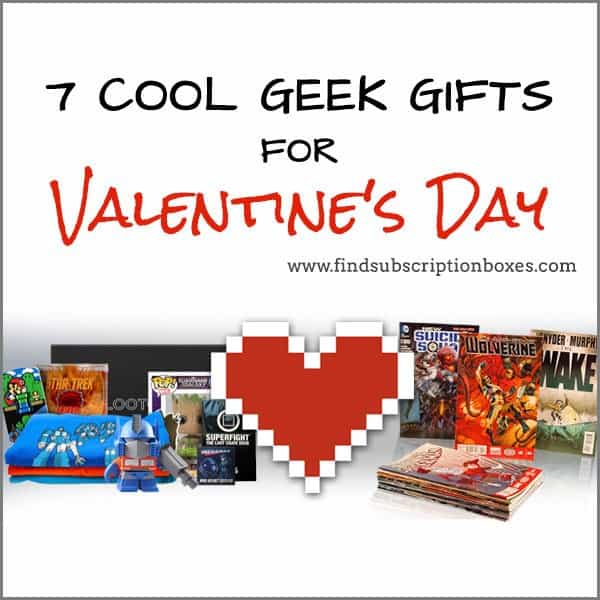 From exclusive Funko POP! Vinyls to geek t-shirts, comic books to video games, monthly geek boxes deliver a surprise collection of geek gifts to your door. Whether shopping for a geek boyfriend or nerd wife, these geek subscription boxes are unique gifts for the geek in your life.
1. Loot Crate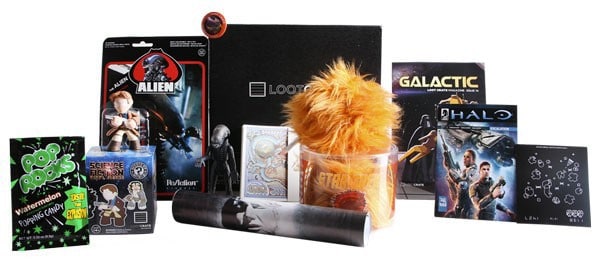 The original geek subscription box, Loot Crate delivers $40+ worth of gamer and geek gear, including an exclusive t-shirt every month. It's a great gift for the overall geek or gamer. Gift Now
2. Supply Pod

Science Fiction fans will love getting a Supply Pod subscription box. The mystery box where science meets science fiction, Supply Pod delivers sci-fi collectibles merchandise themed around exciting sci-fi and science events. Gift Now
3. Comic Block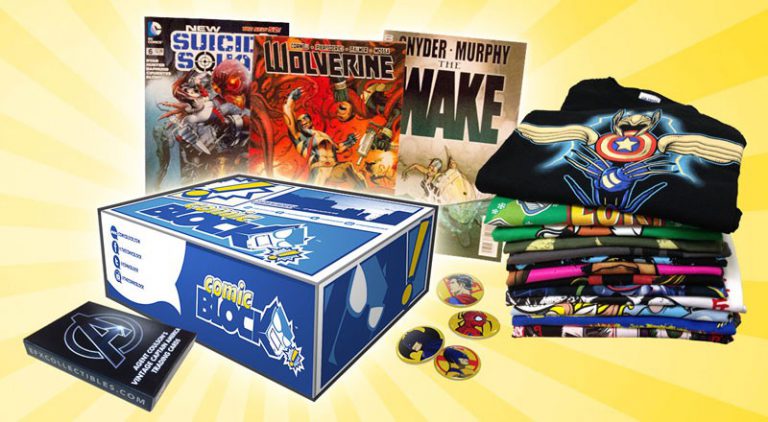 For the comic book collector or the comic fan, Comic Block is a great Valentine's Day gift. Every month, Comic Block subscribers get a collection of hand-picked comic-themed licensed merchandise and comic books. Gift Now
4. Pop In A Box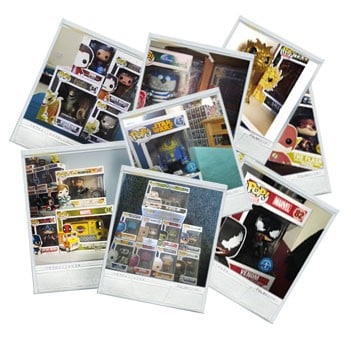 Vinyl figure collectors and Funko fans will love Pop In A Box vinyl subscription boxes. Shipping worldwide, Pop In A Box delivers a monthly mystery Funko Pop! vinyl each month, specially selected to NOT be in you current collection. Gift Now
5. TeeBlox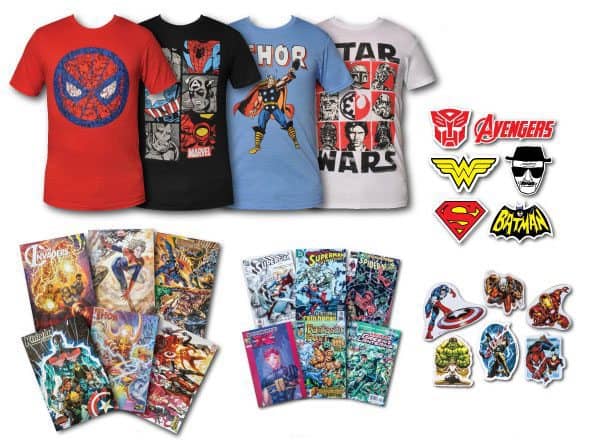 Stylish geeks will love building their collection of epic geek and gamer t-shirts with TeeBlox. This t-shirt geek and gamer subscription box delivers $30+ worth of 100% licensed geek shirts and other geek collectibles each month. Gift Now
6. Loot Anime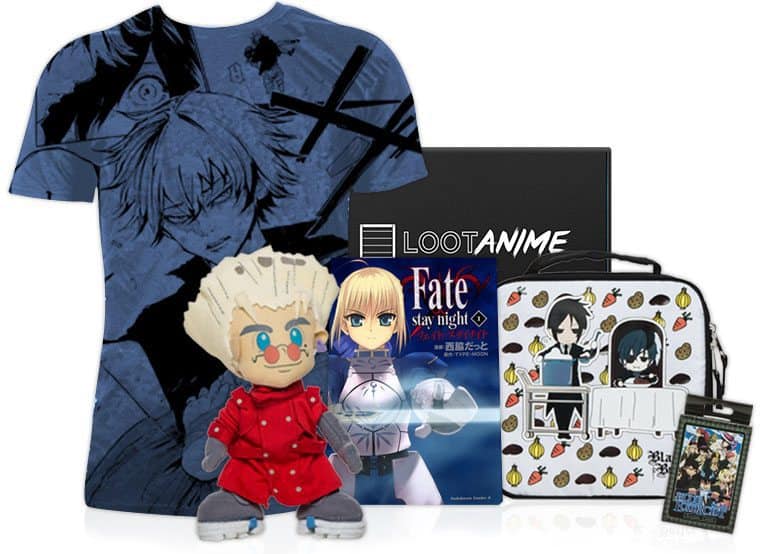 Loot Anime is the new Anime subscription box from Loot Crate. Subscribers receive mystery Anime crates with $60+ worth of figures, collectibles, apparel, accessories & more. Each month has a new anime them and features items from popular anime series. Gift Now
7. Geek Fuel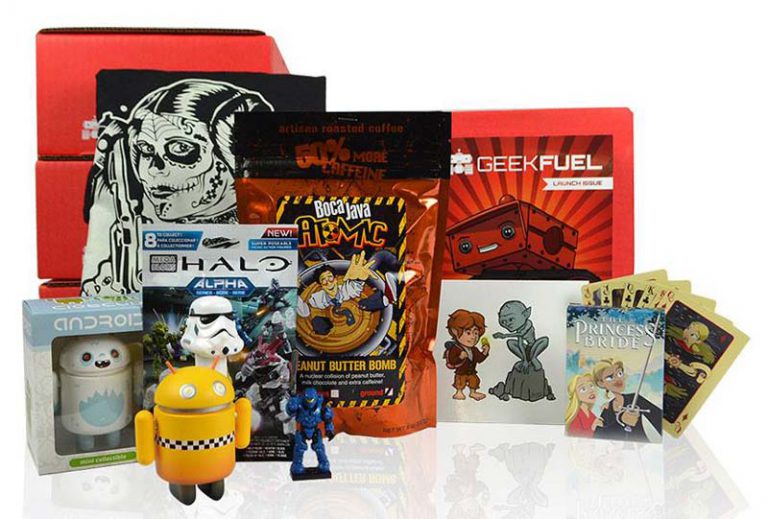 Gift a box of all things geeky every month with a Geek Fuel mystery box. Every Geek Fuel geek box has a $50 value and includes an exclusive t-shirt, exclusive t-shirts, toys, collectibles, plus a full downloadable video game from Steam. Gift Now
What are some of your favorite geek gifts for Valentine's Day?