We're excited to share another box spoiler for the Arcade Block April 2015 block! You can also check out our first April box spoiler and the second Arcade Block April spoiler.
The April 2015 Arcade Block will feature a Skylanders item!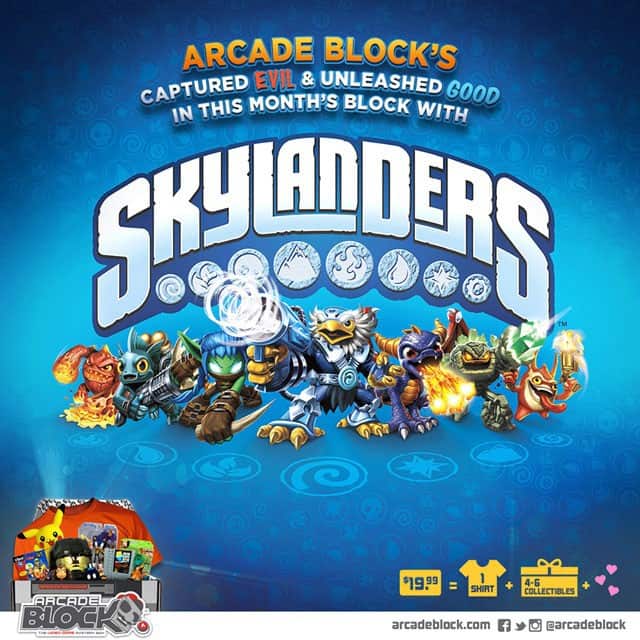 This month's Arcade Block will help you unleash good with a fantastic Skylanders item! It's something you don't want to miss.
Subscribe to Arcade Block by April 25th to reserve your April 2015 Arcade Block video game subscription box!
Do you have a favorite Skylanders character? 
Arcade Block Coupon Code
Save on new Arcade Block subscriptions! Use Arcade Block coupon code SUPERHERO to save 10% off the 1st month of new monthly Arcade Block subscriptions.