The Arcade Block video game subscription box delivers an exclusive, limited edition t-shirt and fun, video-game themed items and collectibles every month. We have another Arcade Block February 2015 box spoiler! (Check out the other two Arcade Block February 2015 block spoilers here: Spoiler #1 and Spoiler #2.)
The February 2015 Arcade Block will feature a Star Fox item!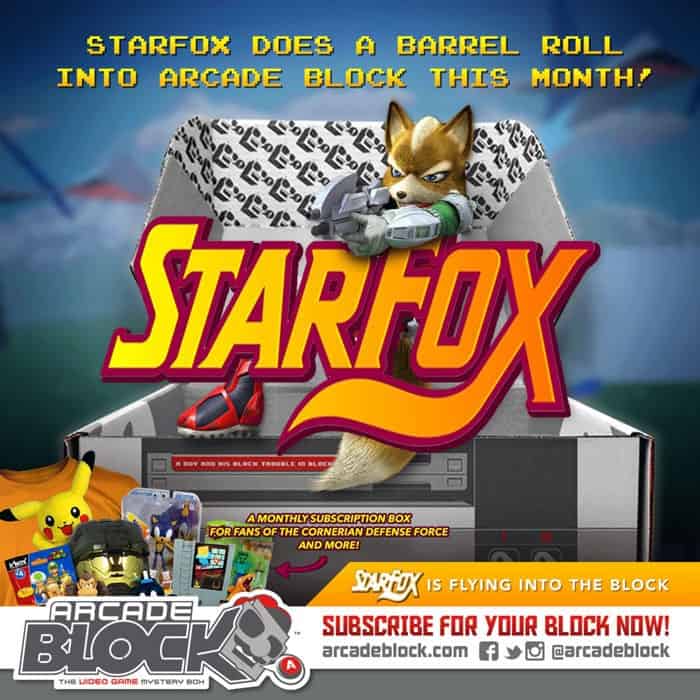 Star Fox is doing a barrel roll into February's Arcade Block! Subscribe today to join the Cornerian Defence Force!
Subscribe to Arcade Block by February 2015, 2015 to reserve your February Arcade Block. Subscribe to Arcade Block today!
Do you remember your first Star Fox game? What do you think the Star Fox Arcade Block item will be?
Arcade Block Coupon Code
Save on new Arcade Block subscriptions! Save 10% off the first month of Arcade Block monthly subscriptions when you use Arcade Block coupon code SUPERHERO at checkout. Arcade Block multi-month subscriptions include automatic savings of up to 20%!